10 Top Pros and Cons of Living in Winter Garden, FL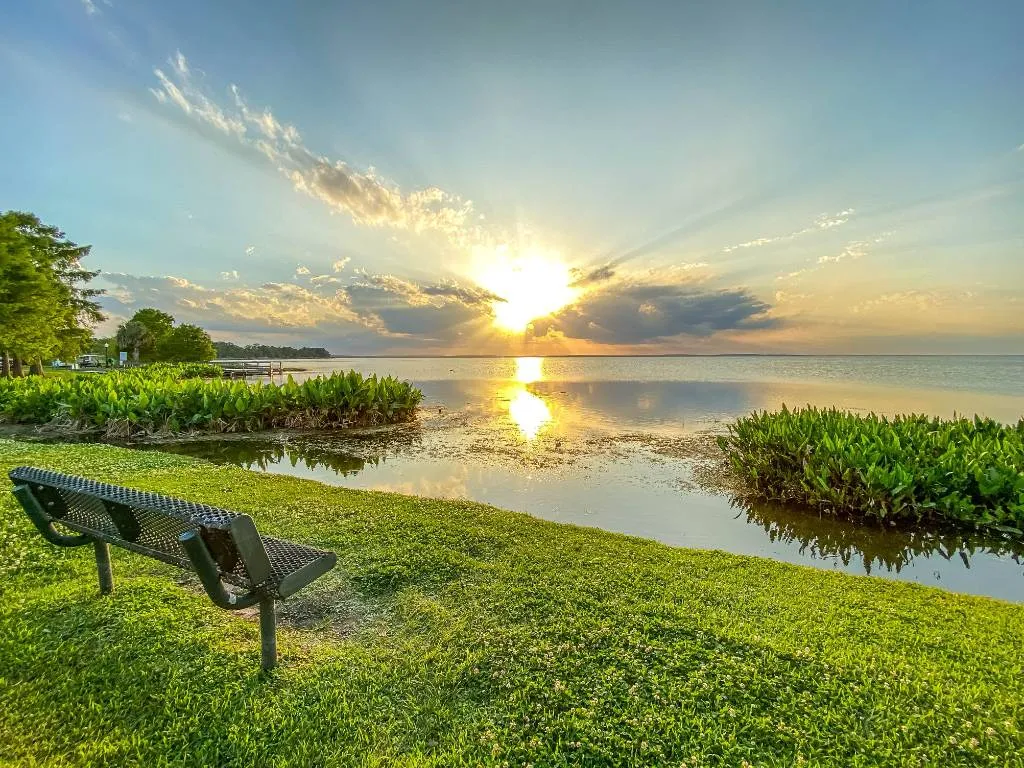 ---
Orange County, Florida, is home to the city of Winter Garden. More than forty thousand people call this enchanting city home. Because of its thriving tourism, retail, and healthcare industries, the city is an excellent location to live.
The city's many parks are a popular destination for city dwellers looking to take in some fresh air. However, before making a final decision to relocate to Winter Garden, you should weigh the benefits and negatives of the area. Keep reading as we talk about ten pros and cons of residing in Winter Garden, Florida.
Pros of Living in Winter Garden
1. Great suburban living with proximity to the big city
Living in Winter Garden is like taking a deep breath of fresh suburban air. Just a half-hour drive will get you to Orlando, home of theme parks like Walt Disney World, Universal Studios, and SeaWorld.
Winter Garden is well-known for its gorgeous scenery, thrilling amusement parks, and delicious restaurants. The area is fantastic for families since there are so many things to do, both indoors and outdoors, for kids and adults of all ages.
2. There's a strong community spirit
Winter Garden is close to a major city, but it retains a small-town atmosphere thanks to its thriving downtown and friendly locals. People here tend to be familiar with one another and warmly accept newcomers. A strong community is fostered through annual events like festivals, parades, and concerts.
Several local nonprofits, such as the Winter Garden Heritage Foundation, call the city of Winter Garden home as well. Residents can find common ground with individuals who have similar passions through participation in interest groups.
3. A low crime rate
With 2,028 crimes reported per 100,000 residents per year, Winter Garden has a crime rate that is 14% lower than the U.S. average. There is a 13% decrease in property crime and a 17% decrease in violent crime compared to the national average.
The Winter Garden Police Department protects the city and its residents.
4. Live at Oakland Park or Independence
Looking for a list of Winter Garden's top areas? For such a small community, there are a lot of them, and here are a couple that stand out as particularly noteworthy.
Oakland Park neighborhood's attractive mansions and tree-lined avenues have made it a popular destination. Family-friendly Oakland Park is a great place to live because of the neighborhood pool, playground, and clubhouse.
Independence is a master-planned community with single-family detached houses, townhomes, and high-end villas. As for extras, residents of Independence can take advantage of a swimming pool, kids' play area, tennis courts, and a fully-equipped gym.
Western Stoneybrook has multiple housing options, from single-family houses to condos, in a secure community. The community of Stoneybrook West also has a golf course, tennis courts, playground equipment, and a swimming pool.
5. The weather is usually warm
Winter Garden has a humid subtropical climate, as classified by the Köppen climate classification system. The fact that summer lasts practically forever in Florida is a major selling point for the state.
Temperatures range from 47 degrees in the winter to 92 degrees in the summer. With an annual rainfall of 52 inches, Winter Garden is drenched more often than the rest of the country, but snow is a rarity.
6. Lockheed Martin Corporation and Disney World are the major employers
Even though Winter Garden is close to Orlando, residents might not even have to make the trip for work because the local economy is thriving. Director of Operations, General Manager, Restaurant Manager, and Graphic Designer, are the four most sought-after professions in Winter Garden.
The Walt Disney Company, Lockheed Martin Corporation, and Disney World are the three largest employers in the Winter Garden area. According to Payscale, the median annual pay in Winter Garden is $75,000, with an average hourly wage of $17.01.
7. The Orange County Public Schools District is among the best in the U.S.
The Orange County Public Schools District, which includes many schools in the Winter Garden area, is often regarded as among the best in the country. Whispering Oak Elementary School, Bridgewater Middle School, and West Orange High School stand out among Winter Garden schools because of the high ratings they constantly receive from reputable organizations and regular parents. Winter Garden is a wonderful place to raise a family because of its excellent schools.
The Winter Garden branch of the Orange County Library System is open to students and the general public in the Winter Garden area.
Cons of Living in Winter Garden
1. Humidity can be extreme
The weather in Winter Garden is famously warm and mostly pleasant. However, extreme heat and humidity are two characteristics of summer that not everyone enjoys.
The extreme humidity, which regularly exceeds 60%, may be a cause for concern among certain locals.
2. Traffic is a problem during tourist season
Many people visit Winter Garden all through the year because it is such a beautiful place to visit. However, Winter Garden near Orlando can grow busy during high-traffic times like holidays and school breaks.
Although the influx of tourists can be good for business, they can make it difficult for locals to get around, especially during rush hour.
3. A higher-than-average cost of living
Winter Garden is a wealthy community, and despite the fact that Florida has a low cost of living, relocating there won't break the bank. Winter Garden has a higher cost of living index than the rest of the country, at 115.
The city has a typical home price of $567,146, which is much higher than the state average of $390,052. RentCafe reports that a 983-square-foot apartment in Winter Garden or the surrounding region would cost roughly $2,079 per month.
An annual income of $84,927 is required to support a family of four in Winter Garden, as estimated by the Economic Policy Institute.
Final Thoughts
Winter Garden offers suburban living with access to nearby Orlando's attractions. It boasts a strong community spirit, a low crime rate, a warm climate, and top-rated schools. However, high humidity, tourist-related traffic, and above-average cost of living are drawbacks to consider before relocating. 
Learn More About Living in Winter Garden, FL