10 Things to Know Before Moving to Malden, MA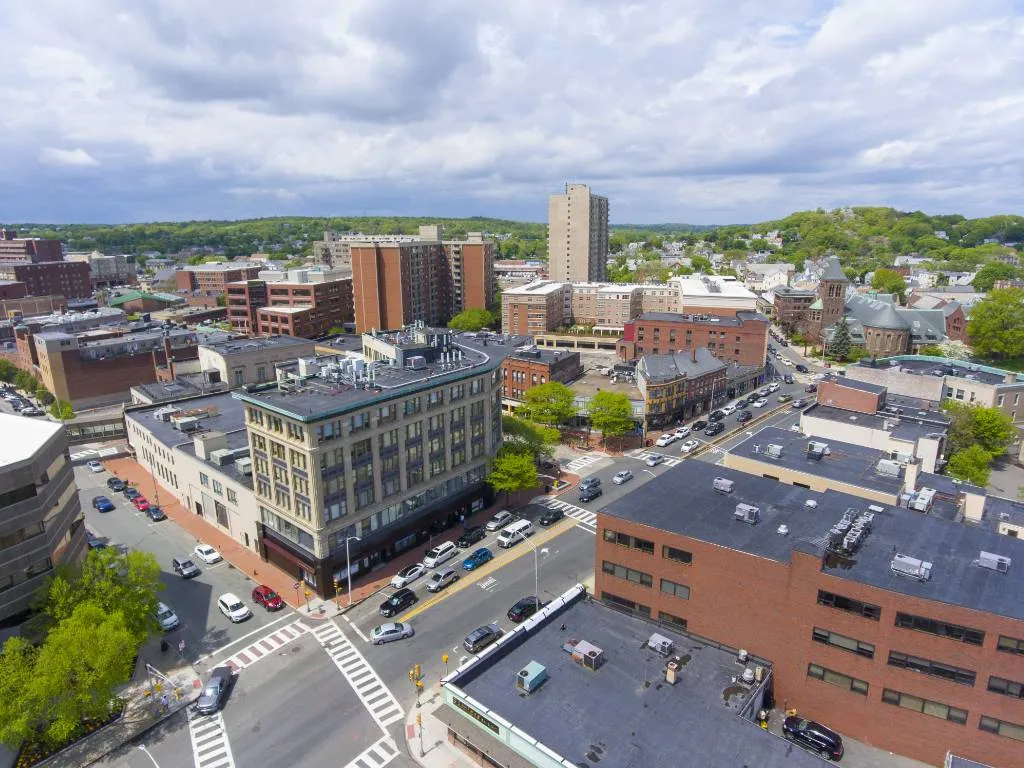 ---
Even before Business Week recognized Malden as one of the best places to raise a family in the state, this city suburb with a convenient location had been on the upswing. But ever since then, a large number of people from all walks of life have settled in this city, renowned for its rich heritage, vibrant culture, and stunning architecture.
Settlers in the middle of the 17th century named their new community after Malden, England. As a result of its citizens' active participation in the early fight against the British, the region also has a rich history related to the American Revolution. You can also tour the historic location of the Converse Rubber Shoe Company, which began operations in Malden around the turn of the last century.
Let's check out ten things to know before moving to Malden, MA.
1. Work in the healthcare or tech industry
Jobs in healthcare, retail, technology, and the sciences are some of the most common in Malden. Because of the community's dedication to education, it is home to many people interested in teaching. The city's median household income is about $73,399.
Getting into Boston typically takes between 20 and 30 minutes, which is relatively reasonable by car or train. Since the orange line traverses the center of town, living here makes commuting in and out of the city a breeze.
2. Malden High School is a major draw for families
The students of Malden High School make it the state of Massachusetts' most diversified public high school. The quality of this school is a major draw for families looking to make the area their permanent home. In addition to the public high school, there are also Catholic academies and a Charter High School in town. Specifically, there is a Catholic high school for both boys and girls in town.
What about Malden's higher education facilities? Tufts University is only across the border in Medford, and other Boston schools are easily accessible via car or public transportation. Malden, with a median rent of roughly $1,300, is an affordable option for students looking to live in the city.
3. The city gets 48 inches of snow a year
Temperatures are often lower than normal compared to the rest of the country. Temperatures in the 20s are common during the winter, but summer highs rarely exceed the 80s. New England is known for its temperate summers, damp autumns, and frigid winters with abundant snowfall.
There will probably be a lot of days off from school due to snow. Nearly twice as much snow falls during the winter as the national average.
4. Live in Bellrock, Edgeworth, or Oakdale Park
Malden is a town made up of several different communities, so new residents can pick the neighborhood that best suits their needs in terms of architecture, proximity to the city center, and overall mood.
When Redfin ranked Edgeworth as the sixth hottest neighborhood in the United States, it attracted a lot of media attention. The Orange T line and the area's historic feel make it a convenient place to live for commuters. Bellrock, located nearby to the west, is a historic and park-rich community along the banks of the Malden River.
On the northern side of Malden, right up against gorgeous Oakdale Park, you'll find the city's most costly neighborhoods. The closer you get to Route 1, the easier your drive will be, but home prices drop as you move east.
5. Boston is only seven miles away
In some cases, ease of access takes priority. Malden is conveniently located on major highways, including Routes 93, 128, and 1, and is only seven miles from Boston.
In addition, there is an abundance of public transportation opportunities, so getting around will be a breeze whether or not you have access to a vehicle. The ease of that is unparalleled
6. It is a diverse city
Malden is often described as a city rich in history, culture, and diversity. Malden ranks among the top five most diverse communities in the Bay State.
As it develops, this city manages to maintain its rich heritage through time-honored customs while also forging a distinctly modern character. The city's residents also value the strong sense of community it fosters.
7. A cost of living index of 138
The cost of living in this city is 38% higher than the national average. The annual cost of living for a single person in Malden is $46,861. This includes accommodation, food, child care, transportation, healthcare, taxes, and other necessities.
Likewise, the median home price in Malden is higher than the national average, at $613,521.
8. Shop at Broadway Plaza or Northgate Shopping Plaza
Malden and its neighboring communities have all the best options, whether you need to run errands fast or spend the day shopping.
Visit Broadway Plaza or Northgate Shopping Plaza to cross items off your list, or plan a group outing to Square One Mall, Assembly Row in Somerville, or Market Street Lynnfield to do some window shopping.
9. A lower-than-average crime rate
The violent crime rate in Malden is only 20.3, which is much lower than the national average of 22.7. Malden also has a lower property crime rate than the national average of 35.4, at 23.9.
This data reveals that Malden is a relatively secure location for both living and working in the United States.
10. Visit Fellsmere Park or MacDonald Stadium
There is something for everyone in Malden as the city continues to grow and develop.
Visit one of the several parks in town, including MacDonald Stadium in the heart of town. Want some breathing room to enjoy the sunshine? Get yourself to Fellsmere Park for a stroll around the duck pond. A tiny portion of the vast Middlesex Fells Reservation is found on the northern side of town; it is home to approximately 2,500 acres of hiking and bicycling trails, the Stone Zoo, various bodies of water, and a number of historical sites.
Final Thoughts
Malden, MA, is a vibrant and diverse city with a rich history and strong community spirit. Known for its convenient location and stunning architecture, the city offers opportunities in the healthcare, tech, education, and retail industries.  While the city has higher living costs than the national average, it boasts lower crime rates, ample shopping options, and scenic parks. 
Learn More About Living in Malden, MA