10 Things to Know Before Moving to Hollywood, FL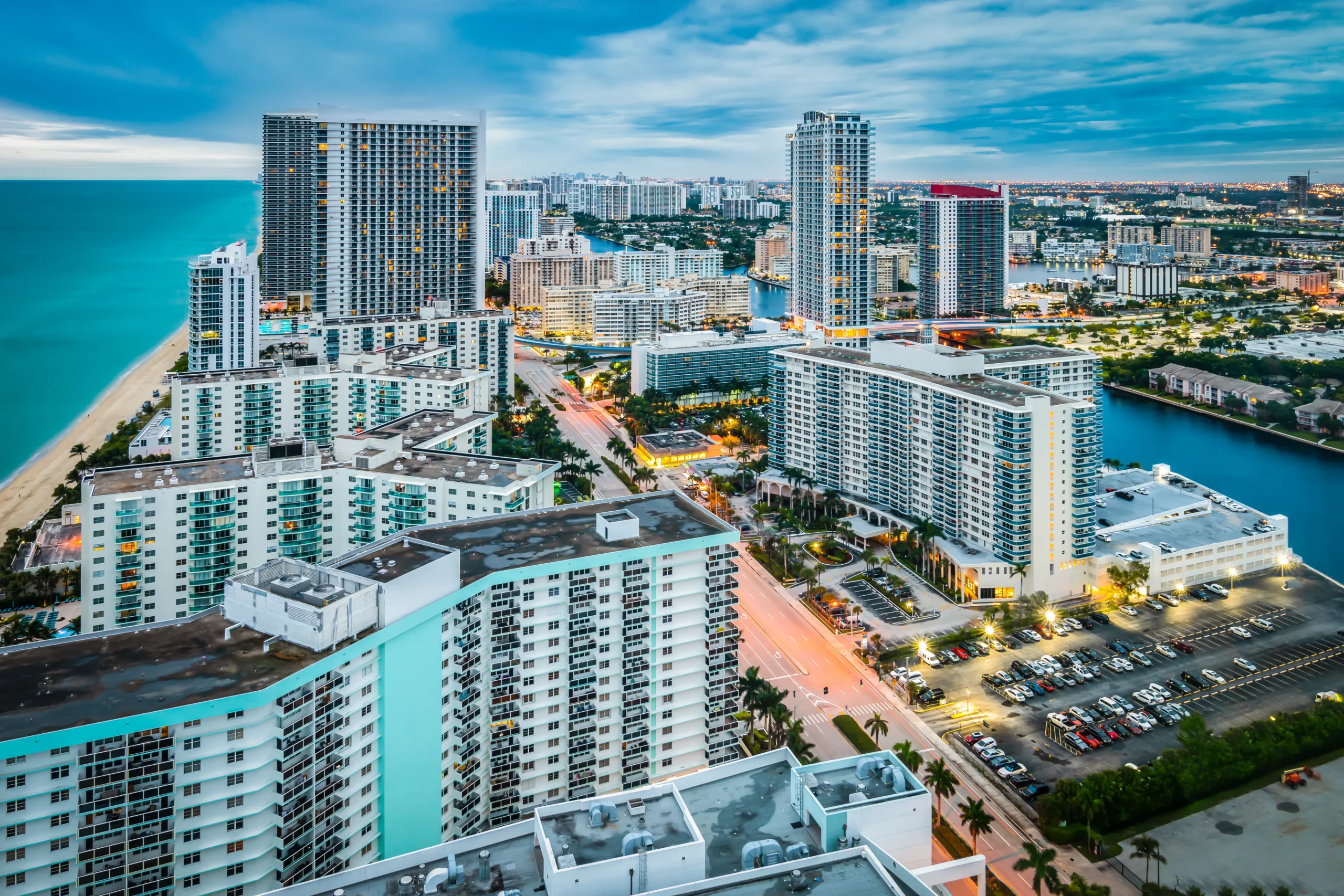 ---
With a population of over 153,700, Hollywood is a major city in the Miami metropolitan area. Want a dose of culture, excitement, and natural wonder without the glitz and glamor? Then you should relocate to Hollywood, Florida. While it lacks the iconic "Hollywood" hills, it makes up for it with seven miles of stunning coastline, sixty stunning parks, a thriving arts and culinary scene, a thriving job and housing market, and the world's only hotel shaped like a guitar.
Hollywood is a great place to live in South Florida since it has something to offer for people of all ages, thanks to its diverse culture, beautiful scenery, and abundant opportunities. Here are ten things to know before moving to Hollywood, FL!
MAF Widget
1. The cost of living is 25% higher than the national average
With an index of 124.2, the cost of living is about 25% higher than the U.S. average of 100. In this city, the cost of groceries and food is slightly higher than average (102.7 on a 100-point scale), while the price of utilities is lower than normal (96.7), and the cost of housing is slightly higher (138.8).
According to the Economic Policy Institute's family budget calculator, a family of four in Hollywood will need an annual income of around $86,896 to maintain a comfortable middle-class lifestyle.
2. Work in the tourism, education, or aerospace industry
Hollywood's thriving economy is a product of its competitive industrial sector, expanding retail sector, and dependable tourism industry. Visitors are drawn to the city's convenient location and appealing features, such as its seven miles of beaches, thriving cultural and culinary scene, and thrilling entertainment options.
The healthcare, tourism, aerospace, technology, education, and business services sectors are the most robust in Hollywood's job market, giving those with relevant expertise a wide range of alternatives. The Hollywood area is home to a large number of people who work for the likes of Heico Corporation, Memorial Hospital System, Diplomat Beach Resort, Brandsmart, and Chewy.com.
In Hollywood, one should have little issue securing gainful employment. Just make sure you have a polished CV and are well-prepared to dazzle them in the interview.
3. Gambling is a big deal here
There is a lot of gambling going on in Hollywood. The casinos have lots of signs and bright lights, so just follow them if you want to try your luck, but be wary, it gets addictive.
When it comes to gambling in Hollywood, the Seminole Hard Rock Hotel & Casino is hands down the most popular option. Get your pals and book a hotel room for a few nights to have a blast.
4. The people are always doing one thing or the other
In Hollywood, no one likes to idle away their time. These are the type of people who are always doing something, whether it be organizing an event, collecting donations for a good cause, building connections with others, or simply figuring out the next big idea.
In Hollywood, stuff gets done because of the people that live there. It's also possible for people to be overly pleasant to you out of genuine interest in you or the desire to make a sale.
5. There are 47 colleges within 50 miles of the city
Many high schools and colleges can be found in and around Hollywood, making it an ideal location if you are a parent with school-aged children or a student looking for a new home. Within a 50-mile radius of this city, you'll find 47 colleges and universities and 133 preschools, 51 elementary schools, 35 middle schools, 18 high schools, 131 private schools, all belonging to the Broward County Education District.
Do your future plans include attending college? 47 four-year institutions are located within 50 miles of Hollywood, with the best being Broward College in nearby Fort Lauderdale, Jose Maria Vargas University in nearby Pembroke Pines, and Nova Southeastern University in Fort Lauderdale, all of which are within 6 miles of Hollywood.
Florida Career College is located just 6 miles away from Hollywood in Pembroke Pines, Future Tech Institute is only 22 miles away in Miami, and Keiser University is located just 14 miles away in Fort Lauderdale, all of which are excellent options for students interested in pursuing degrees in the fields of community and technical college.
6. Everyone in the city is at The Broadwalk on weekends
On the weekends, the Broadwalk oceanfront attracts the entirety of Hollywood. During the weekends, the Broadwalk is a great place to go for a stroll, a picnic, some roller skating (yep, people still do it), or some time in the sun and surf.
Although the Broadwalk is usually buzzing with life, the weekends are when things truly heat up.
MAF Widget
7. The city's crime rate is higher than the national average
When ranked on a scale from 1 (low) to 100 (high), the United States averages 35.4 for property crime and 22.7 for violent crime.
The property crime rate in Hollywood is 52.8 (which is 17.4% higher than the national average), and the violent crime rate is 26.2 (which is 3.5% higher than the national average). It's important to stay alert here, if you don't want to be a victim of a crime.
8. It rains a lot in Hollywood
While hurricane season is technically June 1 through November 30, most rain and storms tend to fall in the months of August and October. The average annual rainfall in Hollywood is 64.37 inches, so don't forget your umbrella. In fact, from June and September, you could expect an average of 7 inches of rain per month.
A beautiful day (say, 85 degrees with not a cloud in the sky) can turn into a torrential downpour in the span of two minutes. Get into the habit of always having an umbrella on hand.
9. There's a lot of traffic on I-95
It doesn't matter where you live in this city or what it is you do for work or entertainment, you'll be spending plenty of time on I-95. It may be due to an unexpected event, heavy traffic, or, more commonly, poor driving skills on the part of others. It is not uncommon to see three or four cars all pulled over by the police one after the other.
No matter what, there will be occasions when you absolutely lose it. The weather in Florida is beautiful, though, so relax. Unless of course, it rains.
10. Have fun at the ArtsPark
It's no secret that Hollywood is a cultural mecca, home to museums, galleries, and performances of all stripes. Take a stroll through downtown at night to observe the various street performers and the vibrant local culture. In addition, everybody is free to contribute their own unique flair to the action.
Downtown Hollywood's ArtsPark at Young Circle is where the action is. You'll end up here sooner or later. Everyone comes here to unwind, mellow out, and party outdoors right by the ocean, whether it's for a concert or one of the many cultural events, festivals, and art walks that take place here.
To Sum it All Up
Living in Hollywood has a lot of perks to it. There's the diverse job market, great schools, and a spectacular arts scene. However, you should also consider the high cost of living, traffic, and the city's higher-than-average crime rate.
Learn More About Living in Hollywood, FL