10 Things to Know Before Moving to Leander, TX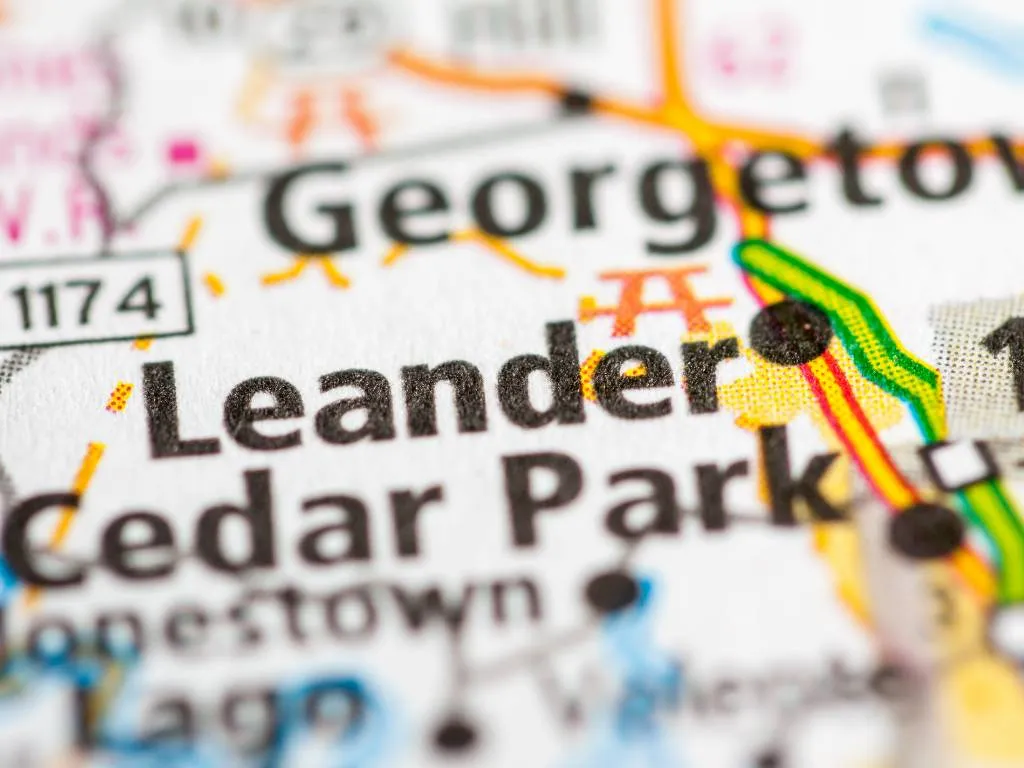 ---
The city of Leander, Texas, is worth looking into for anyone thinking about relocating to the Austin area. Leander, Texas, which spans both Travis and Williamson counties, is a tiny town with big-city conveniences. In addition, it's only a short drive away from central Austin, so you can easily make use of the city's amenities.
Leander is a desirable location to call home thanks to its thriving economy and a wide variety of employment options. Here are ten things to know before moving to Leander, TX!
MAF Widget
1. It's one of the best school districts in the state
Leander Independent School District takes great pride in the high caliber of its teaching faculty and its dedication to motivating and inspiring its students to reach their full academic and personal potential.
The district has won numerous accolades for its outstanding educational leadership, including the highest fiscal accountability rating in the state. Prestigious schools include Florence W, Stiles Middle School, Founders Classical Academy Of Leander, and Rouse High School.
Niche ranked Leander ISD as the 12th best school district in Texas, out of a total of 1,018.
2. Catch a game at The H-E-B Center
There's nothing like watching the game with a hot dog and a nice beer in hand.
The H-E-B Center in Leander often hosts games for the Texas Stars of the American Hockey League. Basketball games, rodeos, concerts, exhibits, and a whole lot more are just some of the other events that take place here.
The Dell Diamond, which is home to the Round Rock Express, is conveniently located close and is perfect for attending a game or performance.
3. A convenient location
Leander's central Texas position makes it convenient for commuters to both Austin proper and the suburbs.
Because of its proximity to both large employers and a Cap Metro stop, this neighborhood is an easy choice for folks in every stage of life.
Quick connection to other major highways is also available via Highway 183-A. You won't run out of things to do thanks to the abundance of venues in Cedar Park, Round Rock, and Georgetown.
4. The climate is temperate
Subtropical weather is a hallmark of life in Leander, where sunny and hot weather characterizes the summer season. Although May through September are the hottest and muggiest months, the rest of the year is quite pleasant.
Leander may not get much snow (the city has an average snowfall of 0 inches), but it does get some. In the summer, Leander is safe from hurricanes' destructive winds and storm surges since it is located far enough inland. Heavy rain from major hurricanes, though, might cause problems in the city.
Averaging around 41°F in the winter and 95°F in the summer, Leander has a temperate climate all year round.
5. Eat at Bella Sera of Leander or Kai Sushi
Large, savory meals are an integral part of Texas State's culinary tradition. Finding your new go-to eatery in Leander is a breeze thanks to the city's many excellent dining establishments serving a wide variety of cuisines.
Bella Sera of Leander is a local staple that serves you tasty Italian fare that won't disappoint. The restaurant has received high praise for its genuine food and cozy atmosphere, making it ideal for a romantic dinner for two. Spaghetti and meatballs, shrimp scampi, and an excellent assortment of starters are among the most ordered dishes.
Mouton's Southern Bistro is a top destination for Cajun and Creole cuisine. Po-boys sandwiches, shrimp and grits, and catfish jambalaya are just a few of the crowd-pleasers served during brunch, noon, and dinner.
Visit Kai Sushi, the finest Japanese restaurant in Leander, and get your go-to rolls and entrées. You can dine in or take out from their vast menu of bento boxes, traditional and creative sushi rolls, nigiri, and Japanese-style main dishes.
6. Work in nearby Austin
Due to its proximity to Austin, many Leander residents travel there every day for employment. The city is conveniently located, with easy access to major Austin businesses and other high-quality workplaces within a short commute. The Leander Independent School District, Blacklands Malt, and BLH Group are three of the best places to work in the city.
The average yearly income of a resident of Leander is $73,000, as reported by Payscale, and $16.93 per hour, on average.
7. Get around the city using the MetroRai
One of Leander's defining features is its proximity to both US-183 and the CapMetro Commuter Rail, making the city ideal for both families and companies. The Capital MetroRail provides service between Leander and Downtown Austin, as well as other points in between.
The MetroRail provides passengers with Wi-Fi, bike racks, and up-to-the-moment arrival information. Leander also serves as the northern terminal for the commuter rail. As the region around the railhead is designated as "The Transit Oriented Development Area," it is ripe for industrial and commercial growth.
8. Austin Community College has a campus in the city
Leander is also home to Austin Community College's San Gabriel Campus. The Leander Campus of Austin Community College first welcomed students in the fall of 2018. In addition, the campus was presented with the 2019 Excellence in Construction award.
Associate's degree programs, career-technical education, and courses for students planning to transfer to a four-year institution are all available at the ACC San Gabriel Campus. The ACCelerator, a cutting-edge interactive learning center, adds another distinctive feature to campus life. 
MAF Widget
9. Take in the natural environment at Sandy Creek Park or Lakewood Park
Leander's proximity to Lake Travis and the surrounding Hill Country makes it an ideal location for outdoor recreation. Parks like Sandy Creek Park and Lakewood Park provide access to the lake, where visitors can swim, camp, hike, fish, and watch birds.
If you're a boater looking for a quieter spot to enjoy Lake Travis away from the crowds, look no further than Sandy Creek Park. Disc golf, playscapes, and a skate park can all be found at Benbrook Ranch Park.
Lakewood Park is a great place to spend the day if you enjoy water sports like paddle boarding and wandering in the great outdoors. Is it so scorching outside that you need to take a dip? Get in some pool time at Robin Bledsoe Park!
10. The cost of living is higher than the national average
All the amazing benefits of living in this city come with a not-so-cheap price tag. Leander cost of living index is 119.4, which means the city is 19% costlier than the national average. This includes expenses on food, healthcare, transportation, and utilities. The average cost of living in Leander is $2352.
The median home price in the city is $469,995, which is higher than the national average.
Conclusion
Leander is a thriving Austin suburb with a wide range of services and opportunities for residents and companies. The city has become known as a fantastic place to start a business and raise a family thanks to its rapid expansion.
Leander is ideal for folks who value proximity to Austin yet prefer the quieter, more intimate atmosphere of a smaller town. However, as this suburb is close to Austin, it's not surprising that the cost of living is a little on the high side.
Learn More About Living in Leander, TX