11 Things to Know BEFORE Moving to Rochester, NY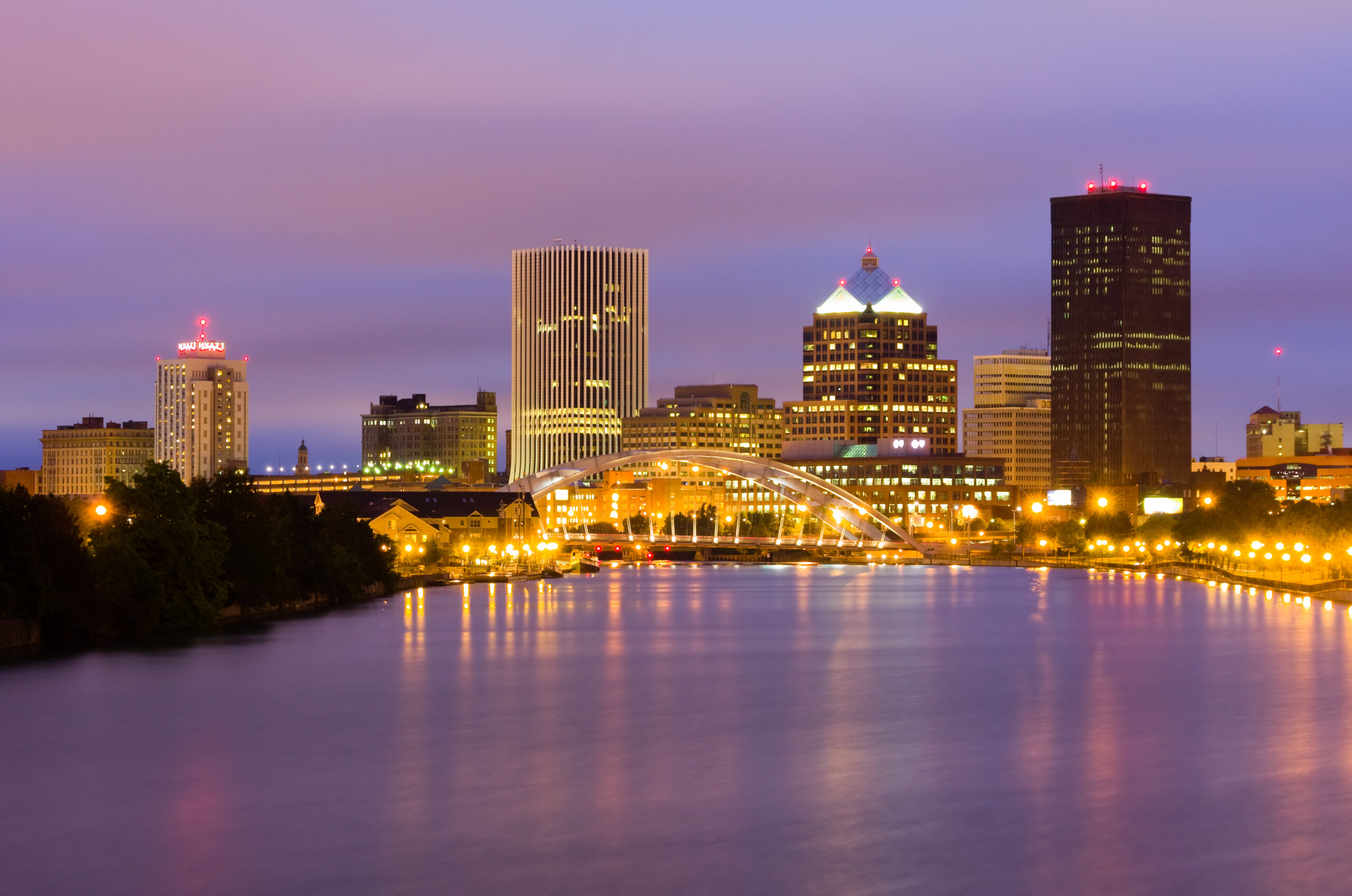 ---
Rochester is the fourth most populous metropolitan region in New York State and is located on the southern shore of Lake Ontario. This city is a popular vacation option thanks to its proximity to several scenic natural features. Rochester, sometimes known as "The Flour City," is renowned for its rich history, excellent schools, and prominence among manufacturing giants.
Rochester has a reputation as an ideal place to raise a family due to its affordable housing and excellent public schools. About a quarter of the city's residents are young adults. Located in a desirable part of New York State, It is an excellent choice for individuals who want to escape the hectic pace of New York City but remain in the state.
Let's talk about eleven things to know before moving to Rochester, NY!
MAF Widget
1. Rochester is one of the country's most educated cities
Rochester is home to many higher education institutions, making it the 33rd most educated city in America. The University of Rochester and Rochester Institute of Technology, two of the city's most prestigious educational institutions, are conveniently located not far from the heart of Rochester.
There are more than 240 schools and universities in New York State to pick from if you'd prefer to study outside the city.
In addition, those who are relocating with young children of schooling age are in luck. There are several excellent public schools in the Rochester City School District. Brighton High School, Barker Road Middle School, and Cobbles Elementary School are just a few of the excellent local public schools. It's a good idea to check out the local schools in the region to make sure they're a suitable fit for your family's needs before deciding to move.
2. Winters can be brutal
In contrast to its mild summers, Rochester is noted for its cold, snowy winters. Rochester enjoys a temperate climate for most of the year, although the winters are notoriously harsh. Rochester is no stranger to winter weather, as it receives an average of 77 inches of snow annually, well over the national average of 28 inches.
With average lows of just 17 degrees Fahrenheit, January is the coldest month of the year. In a typical year, there are 131 days when the temperature drops below freezing. Be prepared to bring your snow shovel and a closet full of warm winter clothes if you plan on making Rochester your new home, as snow and ice storms are regular occurrences.
3. Enjoy the best of Southern and Italian food
Rochester's endless supply of restaurants means there's always somewhere new to eat. The city has some of the best restaurants in the country, serving everything from foreign cuisine to surprisingly decent barbeque.
If you're looking for southern-style meat and barbecue, look no further than Dinosaur Bar-B-Que. Fiorella is a rustic Italian restaurant that specializes in wood-fired pizza and homemade pasta made with seasonal, locally sourced ingredients. The tacos and fajitas at Selena's Mexican Restaurant are legendary, and more than 90 different types of tequila are available for purchase.
Edibles Restaurant and Bar is a trendy American bistro serving delicious food from all-natural, locally sourced products. You can't have a proper lunch without a handcrafted cocktail.
4. Cut costs with the low cost of living
Rochester Is among the best places to live in New York State if you're trying to save money because its cost of living is 17% lower than the national average. The cost of groceries, medical treatment, and getting around is all less than the U.S. average.
Rochester has a median yearly income of $40,245, which is sufficient for a middle-class lifestyle, with high earners making as much as $58,761.
5. Houses in Rochester last less than two weeks in the market
Rochester is widely regarded as a top location for those looking to rent or buy a home because it has one of the most affordable housing markets in the United States. The city's median home price is much less than the national average, at $222,190.
However, the city's popularity has resulted in fierce rivalry for the limited supply of housing, which is especially attractive because of its low pricing and historic charm. It's not unusual for houses in Rochester to receive multiple offers, and sales often close within two weeks at a premium of 1% above the asking price.
6. A high poverty and unemployment rate
Rochester is sixth on a list of the 10 poorest cities in the United States despite its low cost of living.
With an unemployment rate of 8.9%, Rochester does not have a significant number of high-paying jobs and hence ranks low on a list of the hottest job areas in the country. Interestingly, the income disparity between men and women in this city is wider than the national average, with men earning 1.3 times as much as women.
The poverty rate in Rochester is 29.3%, which means that more than 32,000 people in the city have to get by on less than $230 per week to survive. There has been no reduction in the rates of child poverty or extreme poverty over time.
7. A short commute time
Even though Rochester has what seems to be a solid public transit infrastructure, only a tenth of the population actually uses it. Although most Rochesterians have their own cars and use them to go around town, the city is surprisingly traffic-free. There is a significant difference between the national average of 25.1 minutes and the local average of 19.5 minutes provided by the commute time. If there is ever a delay, it will most likely happen during rush hour and last no more than ten minutes.
MAF Widget
8. Watch the Rochester Americans or the Red Bulls play
There is a wide variety of local sports teams in Rochester for residents to root for. This city is ideal for sports fans of all ages because it is home to several major league clubs and numerous minor league and collegiate squads.
Rochester is the home of two professional sports teams: the Americans of the American Hockey League and the New York Red Bulls of Major League Soccer. Some Rochester residents travel the hour to watch the NHL's Buffalo Sabres and NFL's Buffalo Bills play. Most residents spend their free time in the evenings cheering on their favorite college teams or watching a hockey game.
9. The crime rate is higher than the national average
Although it's not a terrible place, Rochester has a high crime rate. The city has a crime rate of 42 per 1,000 population, and there's a one in 24 chance of falling victim to crime. This means that the overall crime rate in Rochester is much greater than the overall crime rate in the state of New York and the national average.
Rochester, like any other large city, has its share of secure communities and locations, but there are also some spots you should avoid, especially late at night. Keep to well-lit places and avoid walking about at night if you're new to the city.
10. Attend the Jazz Festival or the Lilac Festival
Rochester is often referred to as the "Festival City" because of the number of annual festivals and events that bring the locals and visitors closer together. If you're new to Rochester, this is a fantastic opportunity to get active, make friends, and explore the city.
Each year, thousands of people from all over the United States and the world travel to Rochester to attend the Rochester International Jazz Festival, one of the city's most well-known jazz festivals.
The Rochester Lilac Festival showcases 500 different lilac kinds for visitors to see. The Rochester Fringe Festival is an annual free event that showcases a wide variety of performing arts, including but not limited to stand-up comedy, dance, music, theater, and even cross-genre projects.
Artists and musicians from across the country are featured at the annual Corn Hill Arts Festival. Santa Claus appearances, igloos in the snow, ice skating, holiday tunes, and a lit tree are just some of the highlights of the ROC Christmas Village Winter Festival, a free and family-friendly holiday event.
11. Visit Lake Ontario and the Erie Canal Trail outdoors
Due to its proximity to Lake Ontario and the Erie Canal, the city is a haven for nature lovers. Rochester's natural beauty is unparalleled, with its proximity to trails, parks, rivers, and even waterfalls. There's always something fresh to try, whether you're a watersports enthusiast, a cyclist, or a camper.
Letchworth State Park, Erie Canal Trail, Turning Point Park, Genesee Riverway Trail, and Ontario Beach Park are some of the most popular outdoor spots in the city.
In Conclusion
Rochester has both its benefits and drawbacks. The city has lots of opportunities for outdoor activities, excellent schools, an affordable cost of living, and a diverse food scene. On the other hand, it also had some cons, such as the high poverty rate, high crime rate, and brutal winters.