Pros and Cons of Moving to Thornton, CO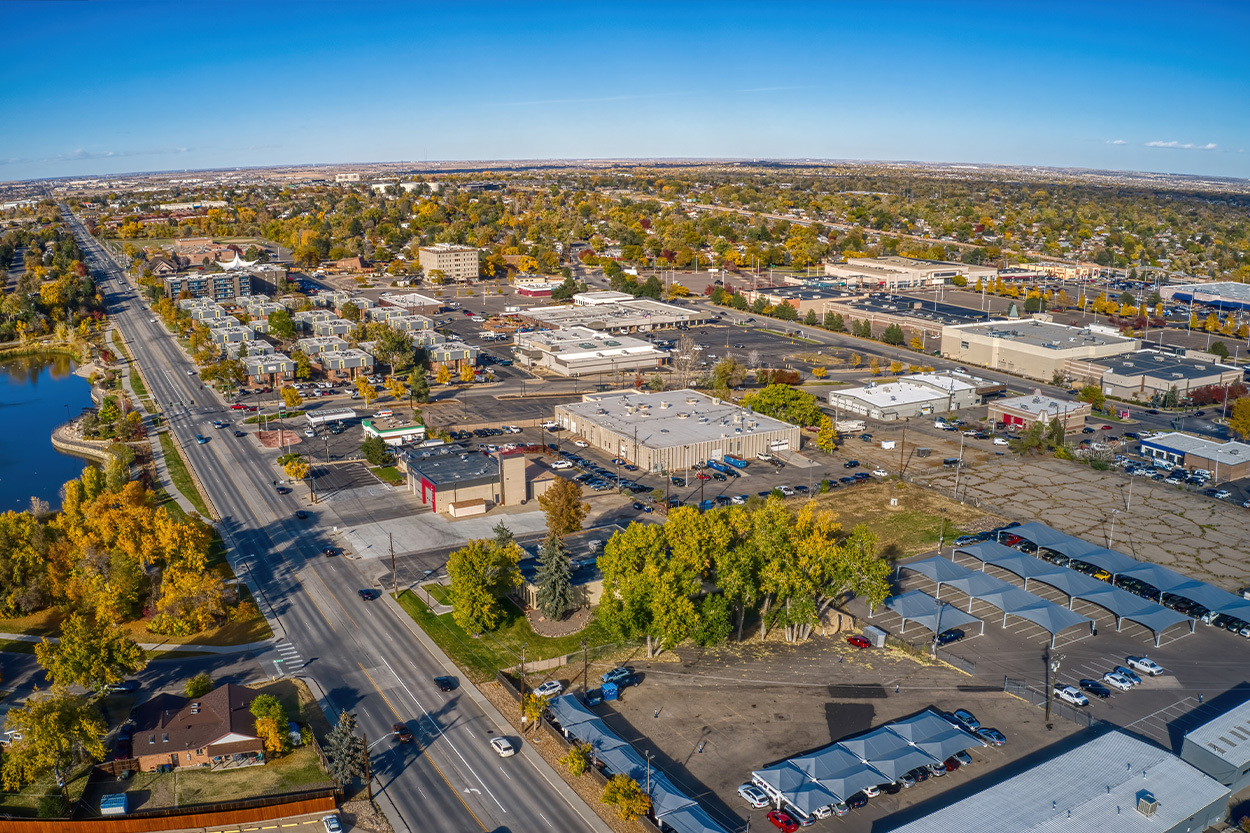 ---
Hello there boys and girls!
Welcome to Thornton Colorado. As you can see, this is a beautiful city because, well, every city in Colorado is beautiful.
I'll be your tour guide for this evening so just make yourself comfortable while I explain what we'll cover in our short time together.
Thornton is a city that's currently undergoing development. So if you've been here in the past there's likely a lot that's changed that you might not be aware of.
And for those of you thinking of moving to Thorton, you'll learn a few pros and cons of what it's like to live in the city.
So if you're ready to get started, go ahead and put your seatbelt on. I'm serious about that seatbelt thing.
I promised myself no more lawsuits. 
Con #3, Crime rate
Ok folks if you look to your left, you'll see beautiful snow-capped mountains in the distance.
However, if you look to your right, you'll see a car theft taking place.
And that brings us to our first con of the evening. Thornton has a pretty high crime rate. 11% higher than the national average to be exact.
But before I scare you off, it should be known that most of the crime is property crime. The city has very little violent crime.
Even better, most of the crime happens on the south side, which is where we are at the moment.
Speaking of which, driver. Do you mind speeding up a little?
Con #2, School districts
Ok folks if you look to your left, you'll see the same car thief arriving at one of our high schools. Oh wow, apparently he's a teacher.
Well, this brings me to a good point.
Our schools here suck.
Across the board, most of them perform lower than average. My hope is that these conditions improve as the city begins to develop.
But honestly, if you decide to homeschool your children, I can't blame you.
Con #1, Altitude sickness
Ok folks, do you see the people on the bus that are asleep?
Well, they're not really sleeping. They actually passed out a few minutes ago.
And this is likely due to the high altitude of Colorado. People who aren't from around here sometimes can get altitude sickness which causes flu-like symptoms.
But don't be too alarmed. Your body will quickly adjust as long as you drink plenty of fluids.
And if they happen to not wake up? Well, that's why we make you sign waivers before you get on the bus. So I'm safe.
Before we go any further, I have to show some love to our sponsor for this delightful tour.
And that sponsor is none other than homeandmoney.com
These amazing people know how to make buying a house an easy and stress-free experience.
And they do this by hooking you up with your very own personal assistant. This assistant is a lifesaver because they'll quickly match you to your dream agent, find you the best grants and programs to help you save money, and literally do all the heavy lifting for you
Best of all, their service is 100% free!
Just fill out the quick form below to get started.
Ok, now let's check out some pros of living in Thornton.
Pro #3, Public transportation
One thing that I should point out is that many people in Thornton actually work in Denver. Which makes sense considering Denver is a bigger city with more job opportunities.
However, Denver is a good 30-minute drive from the city. And I don't know about you, but I hate taking long drives.
Fortunately, we have a convenient light rail system that will quickly take you from Thornton to Denver so you'll never have to deal with your incompetent boss writing you up.
And don't worry, these light rails never get too full. And that's because of…
Pro #2, Low population
You've probably noticed that we've not seen many people outside since we've been driving around the city.
Well, there's a reason for that.
You see, Thornton doesn't have the biggest population. Only around 130,000 people call the city home.
That comes with obvious benefits if you're a germaphobe like me. By the way, anyone caught coughing without covering their mouth will be thrown off the top of this moving vehicle.
You've been warned.
But another benefit that comes from such a low population is cheaper homes. A lower population means that there's a surplus of homes available. More available homes mean lower prices.
That's why homes here are much lower than the average prices of homes in the state. The average price of a home in Thornton is $230,000 while the average price for a home in Colorado is $490,000.
But keep in mind that since Thornton is a developing city, the population is growing, so if you want to move your family here I would act sooner than later.
And speaking of families.
Pro #1, Family-friendly
Remember that car thief from earlier?
Well, if you look to your right, you'll see him in the park enjoying a nice picnic with his wife and two daughters.
Which is a sight you'll see often when living in Thornton because the area is very family-friendly.
A lot of families began moving to the area once development began in the city. And this led to developers prioritizing recreational spots to be built to serve this population.
A few years later, Thornton has transformed into a city that offers a ton of family fun activities.
You'll be able to enjoy things like top golf, our newly built outlet mall, and whopping 81 parks that provide the perfect conditions for endless outdoor fun.
But that's not all.
We also have exciting activities such as Waterworld, our famous water park. And the Boondocks Fun Center where you can go ziplining, play laser tag, and much more.