10 pros and cons of Living in Las Cruces, NM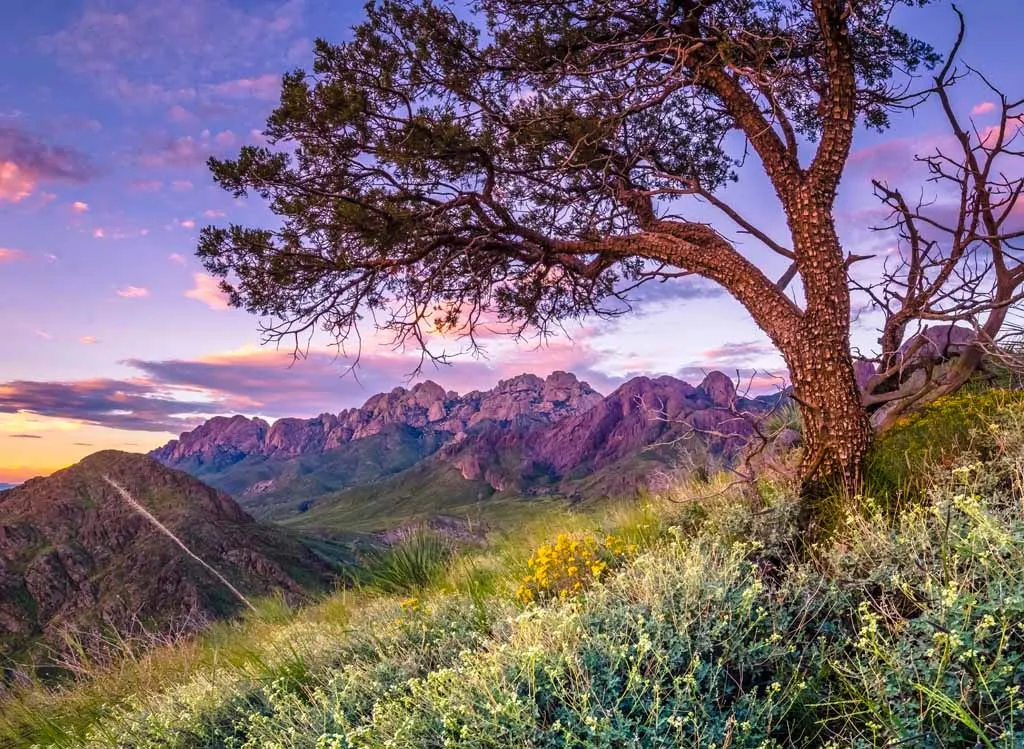 ---
One of New Mexico's major cities, Las Cruces, sits on the southwestern tip of the Chihuahuan Desert. It has a population of about 114,139, making it the state's second-largest city.
Las Cruces is known for its abundance of sunny days, and the dry, mild weather of spring and summer is perfect for outdoor activities. Maybe that's why it's such a great place to settle down in your golden years. The climate is often warm throughout the year, making it a fantastic destination to escape the severe winters up north.
But, before making the final decision to relocate to this city, a few pros and downsides should be weighed. Let's discuss ten pros and cons of living in Las Cruces, NM!
MAF Widget
Pros of Living in Las Cruces
1. Enjoy stunning views
The beautiful landscape is one of the most substantial reasons to settle in Las Cruces. The nickname "Land of Enchantment" fits New Mexico perfectly. Particularly stunning are the sunsets and vistas of Organ Mountain from Las Cruces.
Almost every night, the sky turns a palette of colors when the sun sets. You can see the masterpiece from just about any place in the city because there aren't as many skyscrapers here to block your view.
2. One of the fastest-growing economies in the country
If you're looking for a city with rapid growth, look no farther than Las Cruces. The City of Crosses is currently home to about 114,000 people and counting, thanks to the abundance of resources available here.
Jobs and economic growth in Las Cruces are led by the city's thriving cyber commerce, agricultural, education, and defense industries, as well as the relatively new Spaceport America, which might be controversial, but indeed does add to the city's economic portfolio.
3. Living costs are 17% less than the national average
With a cost of living index of 83.5, living expenses here are much more affordable than in the average American city. The city's average cost of living for an individual is $1,229.
The median home price is almost twice as less as the national average, at $269,279. Looking for a city where you don't have to spend too much to get by? Las Cruces is just perfect.
4. Enjoy the holiday traditions in the city
Old Town Mesilla celebrates the "Day of the Dead," also known as "Dia de los Muertos," on the Plaza for two days every November. In accordance with local tradition, Mexican families will assemble to honor and commemorate their departed loved ones. Chocolates, sugar skulls, marigolds, and other trinkets are commonly used to adorn altars. The deceased are honored with these objects.
On New Year's Eve, locals gather in Downtown Las Cruces to celebrate the annual Chile Drop. Similar to the New Year's Eve Ball Drop in Times Square, a large, 19-foot-long chrome chile is adorned with LED lights and carefully lowered by a crane as residents of the city countdown to the New Year. This has become a tradition in Las Cruces since the first Chile Drop in 2015.
5. The city is home to New Mexico State University
New Mexico State University, located in Las Cruces, is widely regarded as one of the nation's most reasonably priced public institutions. The University of New Mexico creates a lot of jobs and opens up a lot of doors for further study in Las Cruces.
The university is well-recognized as a top institution in the fields of agriculture, mechanical science, and the arts and sciences. Even more impressive is the fact that New Mexico State University produces 3% more engineering graduates than the national average every year.
6. There's little or no traffic
You know the agony of long commutes and gridlocked traffic only too well if you've ever lived in a large city. Fortunately, in Las Cruces, it is not an issue. If you're driving, it shouldn't take you more than 20 minutes to get from one end of town to the other.
Because you won't have to travel as far to get to work, you'll have more time to spend with loved ones and enjoy life outside of work in our lovely community. After a long day at work, many Las Cruces residents would tell you they appreciate not having to deal with the traffic and lines that accompany rush hour.
7. The city is big on hygiene
Everything about life in Las Cruces is sanitary, from the streets to the air. Clean neighborhoods like Sonoma Ranch and Metro Verde can be found in Las Cruces, in contrast to densely populated districts with high levels of industrial smog and litter.
Cleanup projects and environmental initiatives that assist in keeping Las Cruces pristine also receive support from the local community. Members of the group collaborate on projects, including removing graffiti, picking up trash, controlling weed growth, beautifying the area, and recycling as a whole. This is the one thing about Las Cruces that people love the most.
MAF Widget
Cons of Living in Las Cruces
1. There are not enough entertainment options for youths
Some people thrive in the fast-paced environment of major metropolitan areas. They might not be interested in what Las Cruces has to offer in terms of a small-town lifestyle. On the contrary, it's possible that they'd find such a way of life to be quite dull.
Young adults may be drawn to the city at first because of its attractive outdoor lifestyle, but they will soon discover that there is little to keep them occupied once they get here. There are primarily senior-friendly activities available in Las Cruces.
2. The city has high tax rates
Las Cruces has a greater tax burden than the rest of the country. For instance, Las Cruces has a sales tax rate of 8.0 percent, which is higher than the national average of 7.3 percent.
In addition, Las Cruces has an income tax rate of 4.9%, higher than the national average of 4.6%. Despite the city's low cost of living, you have to admit that things would be even more reasonable if there weren't so many taxes to pay.
3. A higher-than-average crime rate
Las Cruces has a higher crime rate than the rest of the country. The city's violent crime rate is 497 per 100,000 people. That's a lot for a place with only 114,139 people. For context, there are 379 violent crimes for every 100,000 people in the United States.
The most prevalent crime in Las Cruces is larceny, followed by burglary (which is twice as common as the national average) and aggravated assault (which is twice as common as the national average).
To Sum it All Up
Living in Las Cruces offers a lot of exciting opportunities, such as breathtaking views, affordable cost of living, no traffic, and fun holiday festivals and traditions.
However, some of the cons include a high tax rate, a lack of entertainment options, and a high crime rate.
Learn More About Living in Las Cruces, NM