8 Things to Know Before Moving to Alameda, CA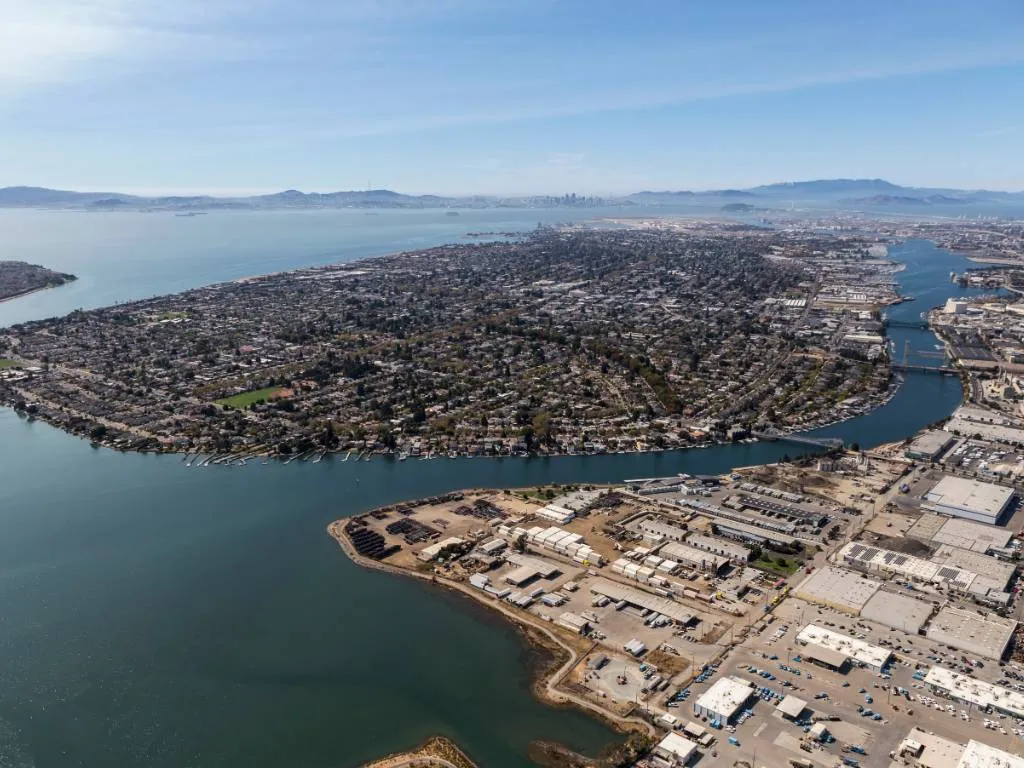 ---
For a long time, Alameda has been recognized as one of the finest communities in all of California. It's far enough from the city to seem like a suburb but close enough to have all the amenities of city living.
The rest of the Bay Area is easily accessible by public transit, yet nobody ever stays there; they often return to Alameda.
Let's check out eight things to know before moving to this city!
1. Take in the waters at the Crab Cove
Walking along the shore and taking in the beauty of San Francisco is a wonderful experience in Alameda. The beach, walking/biking routes, and Washington Park are all popular destinations for locals and tourists alike.
In addition, the Crab Cove Visitor Center provides numerous educational opportunities for families and children interested in learning more about the area's rich history and the beach itself.
2. A convenient commute
Commuting is made easy from Alameda to other parts of the Bay area. It takes 20 minutes to reach downtown San Francisco from either of the two ferry terminals (one on the main island and one on Bay Farm) and 40 minutes to reach South San Francisco.
Commuters have their selection of numerous bus routes into the city, as well as impromptu carpooling arrangements. Also, you can quickly and easily get on the freeway. Getting around the Bay Area couldn't be easier from here.
3. Visit the Pinball Museum or the Bay Farm Island Shoreline Trail
The entertainment options in this city are great for people of all ages. There's even a pinball museum in Alameda! You could play all night for a one-time cost, plus it has some amazing classic games that you won't find anywhere else. In addition to the cinema, there is a bowling alley (complete with a life-size PacMan) and an arcade.
There are different opportunities for outdoor recreation, such as hiking along Shoreline Drive or the Bay Farm Island Shoreline Trail or trying your hand at Stand-Up Paddling or Kiteboarding. Crab Cove also hosts free concerts with delicious food, drinks, and music throughout the summer. Alameda is the antidote to boredom.
4. Proximity to Oakland and Berkeley
Alameda offers quick access to the vibrant scenes of Oakland and Berkeley. With a subway and four bridges connecting Alameda to Oakland, you can easily explore concerts, nightlife, restaurants, and major businesses.
If you're in the mood for live music at the Fox Theater in Oakland, you can reach this downtown venue in just 11 minutes by car. Additionally, nature enthusiasts can be hiking in the Oakland hills within 20 minutes, and a 20-minute drive will take you to UC Berkeley and downtown Berkeley.
5. The Alameda Unified School District manages the city's schools
Alameda proves to be an excellent destination for families with children, offering an array of compelling factors, one of which is the impressive selection of schools. Whether you prefer private, public, charter schools, or Child Development Centers, the high standard of education is a significant attraction for those seeking to build a family in this area.
Furthermore, numerous after-school programs, either located on school premises or near Alameda City Parks, provide additional educational opportunities. The Alameda Unified School District manages a total of nine elementary schools, four middle schools, and four high schools.
6. Enjoy 259 days of sunshine in a year
It is hardly shocking that Alameda, and the Bay Area generally, gets a perfect score in terms of weather. The city gets 259 sunny days in a year.
The bay is the envy of the globe because of its mild climate and constant sunshine, and temperatures are between 70°F and 85°F. As a result of the pleasant year-round temperature, many of the area's parks and other natural attractions are open to the public.
7. A higher-than-average cost of living
With a cost of living index of 210, Alameda has an astronomically high cost of living. The city's median home price is almost triple the national average, at $1,192,100.
In Alameda, a single adult can expect to spend $56,505 per year on basic essentials like housing, food, child care, transportation, healthcare, taxes, and more. This is higher than the state average of $45,534 and the national average of $38,433.
8. Attend events like the Classic Car Show, the annual Alameda Art & Wine Faire on Park Street
When it comes to outdoor celebrations, Alameda is unrivaled. Outdoor community events such as the yearly Classic Car Show, the annual Alameda Art & Wine Faire on Park Street, and the world-famous 4th of July Parade are popular among Alamedans.
People travel from far and wide to watch the 4th of July parade in this city. With approximately 160 floats and 2,500 participants along a three-mile course, it is one of the nation's longest Independence Day parades.
Final Thoughts
Alameda is a well-regarded community close to San Francisco with a suburban feel and easy access to the city. The city offers diverse entertainment options, a convenient commute, proximity to Oakland and Berkeley, and excellent schools managed by the Alameda Unified School District. However, the city's high cost of living is a major factor to keep in mind before moving.