8 Things to Know Before Moving to Hagerstown, MD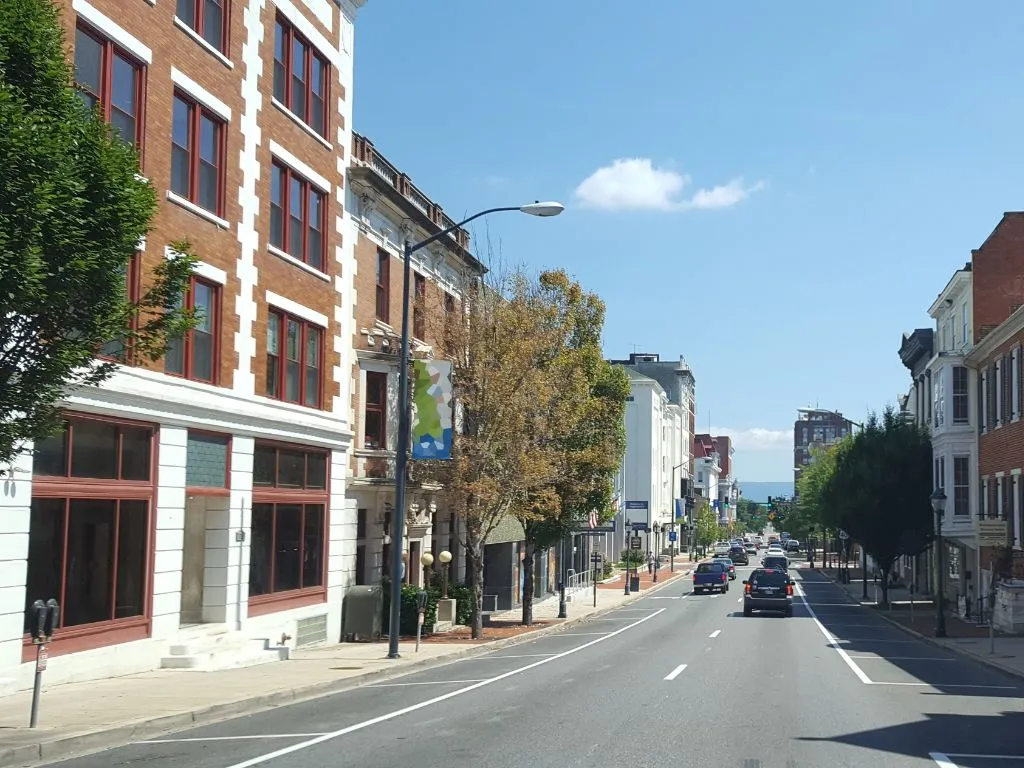 ---
Hagerstown, a city in Maryland, has been called "Hub City" because of its central location between numerous larger cities and its plethora of railroads. Over 43,500 people call this place home, and up until recently, it was Maryland's fastest-growing metro area. It also boasts a charming ambiance and excellent dining options.
Are you thinking of moving to this city? Let's check out eight things to know before moving to Hagerstown, MD!
MAF Widget
1. Living costs are 20% lower than the national average
Hagerstown has a far lower cost of living than the national average, making it an attractive relocation option. Hagerstown's median home price of $245,657 is significantly lower than the U.S. median of $428,000. One-bedroom apartments are also significantly less expensive than the national average, coming in at only $1,203 per month.
There are different housing options available in the city, from large mansions in the downtown center to more modest houses and apartments in the suburbs. Hagerstown is a great place to call home if you're hoping to save money on housing because its property taxes and utilities prices are often cheaper than the national average.
2. Learn about the city's history at City Park Historic District or Antietam National Battlefield
Hagerstown has a long and storied past. The city was established in 1762 and rapidly grew to become Washington County's seat. As a city near the dividing line between the North and the South, it also played a significant role in the Civil War, and its citizens still participate in annual war reenactments.
Among the many historical landmarks in and near Hagerstown are the City Park Historic District and Antietam National Battlefield. The city's maintained ancient architecture, such as its many old homes, contributes to its allure and heritage.
3. You get to enjoy all four seasons
Many individuals are drawn to Hagerstown because of its four distinct seasons. July is typically the hottest and most humid month of the year, making it ideal for enjoying the city's parks, festivals, and public pools. The location is especially stunning for autumn treks and drives, thanks to the gorgeous foliage that the season delivers.
Spring is pleasant and full of blossoming trees and flowers, but winters can be cold with considerable snow, especially in January, allowing chances for winter activities like sledding and ice skating. With so many different seasons, locals may take advantage of the outdoors in many different ways.
4. Attend Hagerstown Community College or University System of Maryland- Hagerstown
The city of Hagerstown is home to many excellent schools for students of all ages. In addition to the highly renowned public education system, many private and charter school options are also available.
There are a number of bachelor's and master's degree programs available via the University System of Maryland in Hagerstown, which is affiliated with numerous other Maryland universities, in addition to the many associate degree options offered by Hagerstown Community College.
5. The city is in a convenient location
Hagerstown's location in the tri-state area puts it in close proximity to a number of large metropolitan areas. Within a day's drive, you can reach Washington D.C, Baltimore, Philadelphia, and Pittsburgh, making them ideal destinations for weekend excursions.
Residents can take advantage of the big-city services and attractions while enjoying the tranquility of small-town life in Hagerstown, thanks to its convenient location near several major metropolitan centers.
MAF Widget
6. Catch a show at The Maryland Theatre or check out Hagerstown Roundhouse Museum
The arts and cultural community in Hagerstown is flourishing. The Maryland Theatre is a beautiful old theater that frequently offers performances by regional and national acts like the Maryland Symphony Orchestra and the Barbara Ingram School of the Arts. The Washington County Museum of Fine Arts houses an extensive collection of artworks from various cultures and periods. Hagerstown's significant railroad history is commemorated in a number of museums, including the Hagerstown Roundhouse Museum and the Western Maryland 202 Railroad Museum.
7. Go hiking on The Appalachian Trail or take a walk at City Park
If you enjoy being outside, Hagerstown is a fantastic place to live. City Park, with its stunning lake, and Fairgrounds Park, with its array of sports facilities, are just two of the city's many lovely parks.
The Appalachian Trail, which provides long-distance trekking and excellent wildlife-watching possibilities, is also conveniently accessible. Recreational options such as riding, boating, and fishing can be found close by at the Chesapeake and Ohio Canal National Historical Park.
8. Don't miss Western Maryland Blues Fest or Augustoberfest
Hagerstown is home to several annual celebrations and events that highlight the city's strong sense of community. It's no surprise that musicians from all over the world want to perform at the Western Maryland Blues Fest every year.
In addition to being Wesel's sister city, many Germanic elements can be seen in Hagerstown. The best-known event of this type is Augustoberfest, which honors German culture through a festival with traditional German food, music, and dance.
Final Thoughts
Hagerstown is a lovely city, offering an affordable cost of living, a rich history, pleasant weather, lots of community events to partake in, great colleges, and a warm sense of community. Don't wait any further! Make the decision to move today.