15 Things to Know Before Moving to Kansas City, MO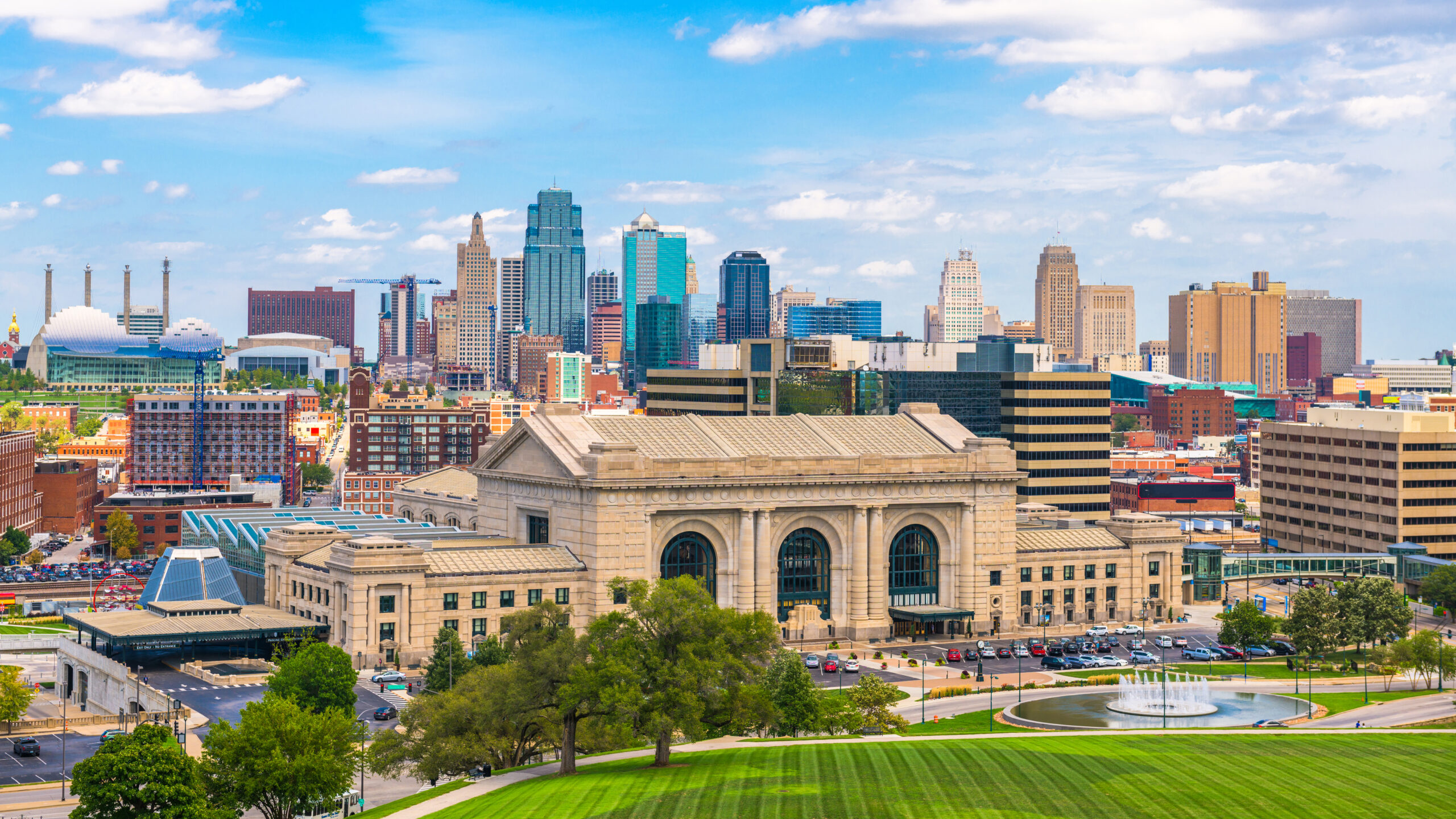 ---
Planning to make Kansas City your new home? Located in the heart of the Midwest, this booming city is home to world-class institutions of higher education, professional sports, world-class arts and culture, and, of course, some of the finest barbecues in the country. Here are 15 tips for settling into life in Kansas City!
1. Lots of job opportunities
With an unemployment rate of 2.6%, employment opportunities are many in Kansas City. The industrial, animal care, technological, and banking industries are among Kansas City's most prominent. Hallmark Cards, Commerce Bank, H&R Block, and St. Luke's Health System are just a few of the big corporations with headquarters in Kansas City that often have openings for qualified candidates.
Searching for a role in the technological sector? Tech businesses such as PayIt, DisruptOPS, iOR Partners, and TripleBlind are making Kansas City a hotbed of innovation.
2. A ton of great schools
Kansas City is home to several prestigious educational institutions. The University of Missouri–Kansas City offers a wide variety of undergraduate and graduate programs. Rockhurst University is a private Jesuit institution that offers stimulating programs in business administration, biochemistry, and political science.
There's also Kansas City University, where one can pursue graduate studies in biological sciences, osteopathic medicine, or psychology. Avila University, a private institution, offers a variety of highly regarded majors, including nursing and international business.
Take the first step toward your academic future at Metropolitan Community College – Maple Woods. Or attend the private Kansas City Art Institute to learn graphic design, animation, creative writing, painting, and more.
3. You'll need a car to get around
Poor quality public transit is a problem in Kansas City. The Kansas City Area Transit Authority (KCATA) operates a reasonably good bus system in the downtown area. It's a different tale in every other part of the city though. The city's major neighborhoods are rarely served by buses. You'll need a car if you're relocating to Kansas City.
4. There are fountains everywhere
Kansas City is known by many names, but its title of "City of Fountains" is well-deserved because of the city's 48 publicly-owned fountains and 200 total registered fountains. Fountains in Kansas City stretch back to the 1800s, but it wasn't until 1992 that a fountain became an official symbol of the city.
Head over to Mill Creek Park to see the most photographed fountain in Kansas City. Visit the Firefighters Fountain and Memorial to remember the six courageous firefighters who lost their lives protecting the community.
Greater Kansas City Fountain Day is celebrated yearly in early April when all 48 publicly-owned fountains are activated as a show of civic pride for the city.
5. The arts scene is incredible
Superb live performances can be found on nearly every street corner in Kansas City and are one of the city's best attractions. Operas, ballets, rock concerts, comedy events, and more can all be found at various Kansas City venues, each offering something truly special. Take in a show at the stunning Kauffman Center for the Performing Arts, home to the Kansas City Symphony and the Kansas City Ballet.
Starlight Theatre, Kansas City Music Hall, The Barn Players Community Theatre, Kansas City Repertory Theatre, and Folly Theatre are some other hotspots where you can catch a show or a live music performance in the city.
6. Lots of festivals to attend
Residents of Kansas City will never be at a loss for things to do thanks to the city's many festivals, which appeal to people of all ages and backgrounds.
Some of the most popular festivals in town include the KC Fringe Festival, Brookside Art Annual, Planet Comicon Kansas City, Kansas City Filmfest, KC Irish Fest, Deaf Cultural Festival, Nelson-Atkins Museum of Art, and many others.
7. Nightlife is exciting
Want to go out and have some fun? Nightlife in Kansas City has a little something for everyone. If you're looking for a lively nightlife scene, KC Live! in the Power & Light District has you covered with its indoor/outdoor venue housing bars, live entertainment, and popular dance clubs.
Chicken N Pickle is a massive entertainment facility in North Kansas City featuring delicious food, a wide selection of beers, and exciting lawn activities to keep you and your friends entertained all night long.
8. The best BBQ is right here
When it comes to Kansas City, you can always count on some of the best barbeque in the country. Residents of this city would defend their city's barbecue against claims from Houston and Memphis.
Visit Joe's Kansas City Bar-B-Que for specialties including the Open Faced Lean 'n' Mean, Carolina Pork Sandwich, and The Rocket Pig. Jack Stack Barbecue is a must-visit if you're in the mood for some of the best barbecue in the city, including their famous Pork Spare Ribs. Gates BBQ sells a wide variety of barbecued meats, including both sliced and unsliced portions.
9. Have fun with the family
Is your family looking for some exciting activities to enjoy in Kansas City? The Worlds of Fun amusement park is one of the top Kansas City attractions, featuring numerous carnival games and live entertainment in addition to thrilling rides like the Mamba and RipCord.
Visit Oceans of Fun, one of the top attractions in Kansas City located across from Worlds of Fun. The Aruba Tuba, the Constrictor, and the Shark's Revenge are just a few of the slides that visitors can enjoy at this 64-acre water park. The Kansas City Zoo spans 202 acres, allowing visitors to get up close and personal with animals from all over the world.
10. There are many museums to explore
Kansas City has plenty of museums for those interested in art, culture, and history. The American Jazz Museum in Kansas City is a great place to learn about the history of jazz in the United States and to see artifacts from the era. Spend a few hours in the afternoon at the National WWI Museum & Memorial, where you can explore the history of World War 1 in the Main Gallery and experience virtual reality in the War Remains exhibit.
If you're interested in Kansas City's railroad past, a trip to the historic Union Station is in order. The Nelson-Atkins Museum of Art is a fantastic place to see works from all over the world, from Japanese ceramics to European Renaissance paintings.
11. A low cost of living
The cost of living in Kansas City is 87.9, much lower than the national average. As a result, utilities and other basic needs are cheaper here than in most parts of the country. Considering the quality of life in this city, that's a major catch!
The low living costs in this city is mostly a result of the housing costs. With a median home price of $230,969, housing is extremely affordable in this city.
12. Jazz is a big deal
Kansas City was once called "The Paris of the Plains," and for good reason. At the height of its popularity in the 1920s and 1930s, the city was a mecca for gamblers, boozers, and jazz. The wild lifestyle in Kansas City isn't what it used to be, but jazz clubs remain popular.
If you want to hear some of the finest Kansas City jazz artists perform the style known as "Kansas City Jazz," you should stop by the Blue Room Jazz Club in the American Jazz Museum. See daily jazz concerts at Green Lady Lounge, and while you're there, check out Black Dolphin, its next-door sibling.
13. The crime rate is high
At 1,596 violent crimes per 100,000 residents, Kansas City's crime rate is 417 percent higher than the U.S. average.
The FBI placed this city among the top 10 U.S. cities with the highest rates of violent crime in 2021, with 7,919 violent crimes reported.
If you live in this city, you have a 1 in 64 risk of becoming a victim of violent crime and a 1 in 24 chance of becoming a victim of property crime.
14. Traffic is almost non-existent
There are more than 2 million people living in the Kansas City metropolitan area, but you wouldn't know, since there's very little traffic. Being a resident of Kansas City can be less stressful because, outside of peak hours, there is rarely any traffic.
In the Kansas City metropolitan area, residents aren't crammed together, so there's less of a need for traffic solutions and more space for children to run around. However, as earlier said, you will need a car if you plan on getting around Kansas City, as the public transportation system is not great.
15. The city has good hospitals
Kansas City is home to two of the best hospitals in the country: Children's Mercy Hospital and The University of Kansas Hospital. Together with the many other excellent hospitals in the area, they provide excellent medical treatment to the people of Kansas City's suburbs.
In Conclusion
If you're hoping to live in a city that's low-cost, has tons of opportunities for fun, and has a strong economy, then you'll love living in Kansas City. The crime rate might be a drawback, but with the right precautions taken, you won't have a problem in this city.
Learn More About Living in Kansas City, MO