Moving to Summerville, SC? 10 Things to Know Before The Move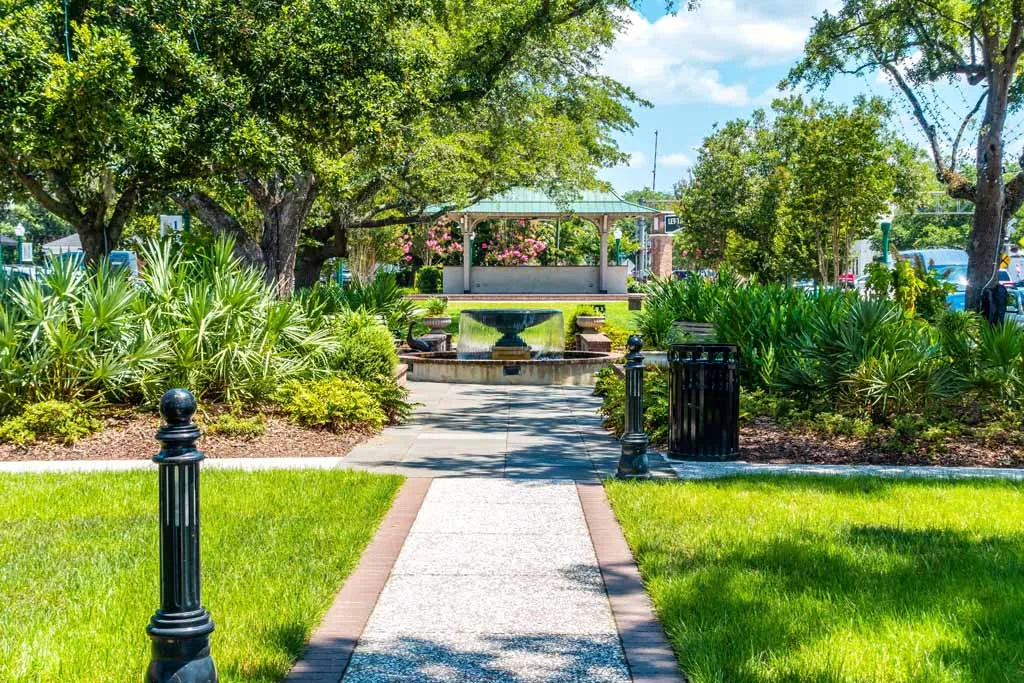 ---
More and more people have been making the move to South Carolina in recent years, and Summerville is one of the best cities in the state to settle down in. The unique character of this city has earned it the nickname "Flower Town of the Pines," and it is widely acknowledged as a desirable place to live.
The town's building sector and military presence are thriving because of the wide range of ages represented in the local population. Thus, Summerville has grown into the tranquil destination it is now gradually over the past few years.
Are you thinking of moving to this city? Here are ten things you should know first!
MAF Widget
1. Summerville's pines are a big part of its history and culture
Summerville has been around for quite some time and has earned the nickname "Flower Town in the Pines." In 1785, after the end of the American Revolutionary War, the first settlers arrived.
The town's unique pine trees inspired its nickname. In 1847, the city passed a legislation that made it illegal to remove trees larger than a certain size without paying a fine. The regulation is still in effect today.
Summerville is a town that takes great pride in its heritage as a traditional southern village. To relive the past and gain an understanding of the pre-civil war area, a trip to Drayton Hall or Colonial Dorchester State Historic Site is always a good idea.
Also, don't miss out on seeing the houses that have been designated as National Historic Landmarks. These antique Victorian houses have the most stunning front porches. You'll have a great time exploring the expansive floral beds.
2. You don't have to break a bank to live here
While Summerville's cost of living is higher than the state average, it's still significantly less expensive than the national average. The city has a cost of living index of 99. This means that residents of Summerville can enjoy a higher quality of life at a reduced cost.
The city's median home price is $364,571. As a retirement haven, Summerville has a large number of modest homes. Townhouses and condos are good options for reducing your environmental impact. There are even communities designed for retirees.
If you really want to feel at home in the area, you can purchase a house in the traditional Lowcountry style.
3. Summerville is close to Charleston
It takes less than an hour to get to Charleston, and there are shops and tourist attractions galore in this city of just over 135,000 people.
Charleston has been named by Travel + Leisure as one of the best cities in the United States. The historic downtown, beautiful restaurants, and charming atmosphere of the South make it an obvious pick.
When you're in the mood for something different, head to Charleston to have some fun. Take in the sights of Charleston Harbor and The Battery on a boat excursion over the course of a weekend getaway. At the city's southern tip, along a shoreline known as "The Battery," you'll find stunning mansions and breathtaking vistas.
See what it was like to live in the South during the antebellum era by seeing the Aiken-Rhett House Museum. Visit the beautiful gardens of Magnolia Plantation instead. Charleston is also home to Charleston Southern University, in addition to the College of Charleston.
4. Ample employment opportunities in the IT industry
If you relocate to Summerville, you will have several job opportunities to choose from. Moreover, Charleston's proximity has brought a variety of businesses to the area, and many Summerville residents often commute to Charleston for work.
The last ten years have been prosperous for many businesses, especially those in the IT sector. Marketing, advertising, and sales positions are also available in abundance. Big businesses like Boeing should keep this growth trend going.
Additionally, the area is a major hub for the defense, automotive, and life sciences sectors. However, the tourism industry is massive since visitors often flock to Summerville to enjoy the city's beautiful beaches and laid-back vibe. It follows that there would be a plethora of employment possibilities to sustain this sector of the economy.
5. Bask in the relaxed vibe this city offers
If you're looking to get away from the hustle and bustle of a major city, a new and exciting alternative awaits you in Summerville.
Summerville will quickly become one of your favorite places. It's a popular tourist destination thanks to its southern warmth and delicious local fare.
Furthermore, Summerville is a great place to settle down because of the close-knit community. Most people are friendly and helpful, opening doors and flashing smiles. Because of the easygoing atmosphere, nobody is in a rush to do anything.
Good home cuisine, communal feasts, and kindness await you. As a tip, when attending a formal event, it's probably a good idea to dress up a bit more than you would for a regular day out.
6. Enjoy some tasty Southern food
The South never runs out of delicious dishes, whether you prefer gumbo or grits. Another distinctive feature of South Carolina is its Lowcountry cuisine. The combination of the region's abundant rice supply and its seafood harvest leads to some delicious recipes.
To get a taste of the Gullah culture through their cuisine, try Summerville's red rice. African-Americans who call the South Carolina coast home are known as Gullah, and their contribution to South Carolina's diverse cuisine and creole language cannot be overstated.
The best restaurants in Summerville include several that specialize in classic southern cuisine. Places like Oscar's and Alicia's, for instance, offer old-school fare like fried green tomatoes and smoked chicken.
However, if a more elegant evening out is more your style, you can find that as well. Ribeye steaks and pork belly are served in an elegant setting at Halls Chophouse Nexton, and you can enjoy a traditional beverage at Montreux before you head over.
7. Have fun at the beaches
It will take roughly 30 minutes to travel from your home in Summerville to the shore. Because of this, getting away for the weekend is much less of a hassle.
If you're looking for something more spectacular than what the Ashley River has to offer, the Atlantic Ocean isn't far away. When you're in the mood for some beach time, you can easily get there quickly.
Where are the best beaches to go to? Islands like Isle of Palms, Seabrook, and Kiawah are great alternatives. Some of the most popular places to go include Folly Beach and Sullivans Island.
There are lifeguards, restrooms, and shower facilities at Folly Beach County Park, so you can enjoy the stunning coastline without breaking the bank. In addition, there are many hotels and beach villas available for rent.
8. The Flowertown Festival is a big deal
It's only fitting to hold a festival in celebration of your floral namesake when your community is renowned as the Flower Town in the Pines. During the month of May, the town of Summerville hosts the Flowertown Festival. Each year since its inception in 1972, the Flowertown Festival has raised money for the community's YMCA.
The Flowertown Festival is free and open to the public. Visit the farmer's market, get some fresh produce, and soak up some southern hospitality while you're there. As you stroll through town, take in the pleasant aroma of wisteria and azaleas.
Also, what's the point of a party if there's no tasty food? Foodies can shell out some cash to sample high-end dishes at a few local eateries. There is also a plethora of food trucks to choose from.
9. Take in the stunning outdoor landscape
Summerville is home to breathtaking landscapes, and you won't have to travel far to experience them. Every street is bordered by trees, some of which have Spanish moss or pine trees.
When springtime arrives in Summerville, the town becomes awash in the vibrant colors of azalea blossoms. In some ways, life in this city is like living in a glass house.
MAF Widget
Take a stroll down the Ashley River and enjoy the fresh air as you fish or try your hand at some other water sport. Spend an hour relaxing at the Jessen Public Boat Landing when you need a break. You can go out on a boat ride or bird-watching excursion.
Take a trip to the adjacent Rosebrock Park for a relaxing stroll. This park's 1.5 miles of trails and picnic areas mean you won't have to waste a Saturday driving to a far-flung destination.
Go for a run along the Oakbrook Nature Trail if you're in the mood for some outdoor exploration. There are three different types of wetlands within this protected area. While out jogging, keep your eyes peeled for wild turkeys and deer.
10. A perfect destination for retirees
In the last several years, many new active adult communities have sprung up in and around Summerville, meaning that there are more people with whom to connect and build lasting relationships.
When you reach retirement age, you should be able to relax and relish the results of your labors. Building a new house in the River Birch neighborhood, a popular location for the elderly is the cherry on top.
To Sum it All Up
Ready to pack up and move to Summerville? This suburb has a lot to offer its residents. It has a low cost of living, a laid-back atmosphere, a ton of employment opportunities, great food, and outdoor spots to explore. If you choose to move to Summerville, you're sure to have a swell time in this city.