10 Things to Know About Moving to Flower Mound, TX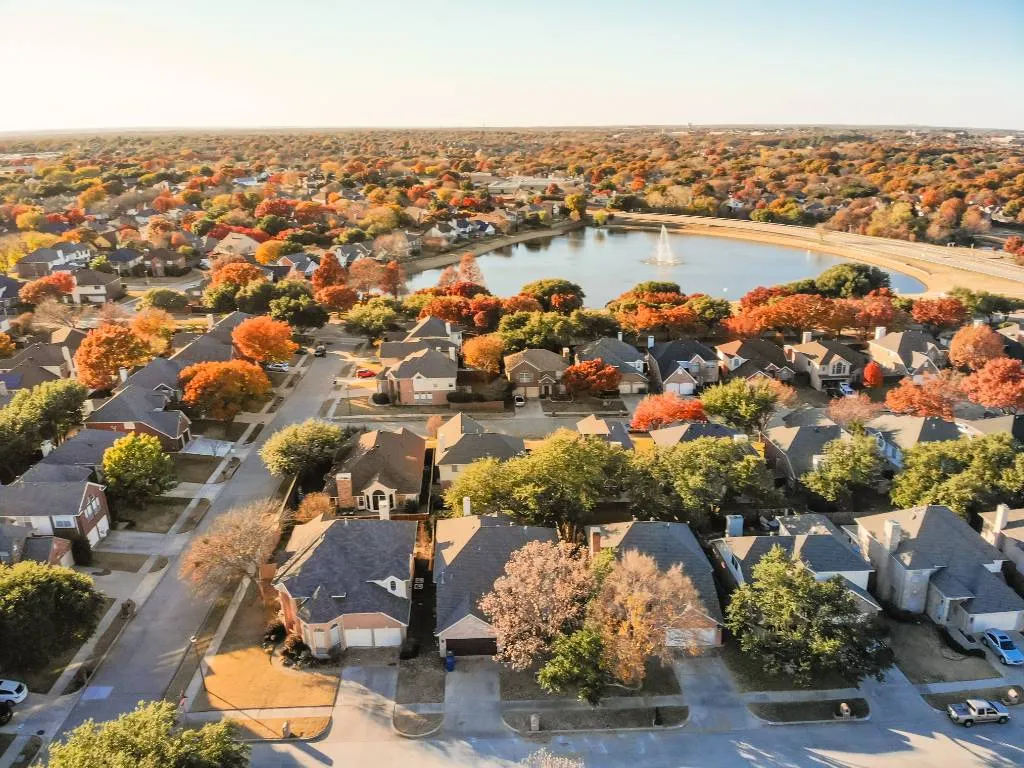 ---
The picturesque city of Flower Mound is one of the best suburbs of Dallas. This town is ideally situated between Dallas (29 miles) and Fort Worth (33 miles), making both easily accessible.
Despite its fast expansion since the beginning of the millennium, Flower Mound has managed to maintain its quaint, family-friendly, small-town character. There is a lot to enjoy about town, and its flaws are easily overlooked in favor of its many strengths.
Buckle up as we look into ten things to know about moving to Flower Mound, TX!
MAF Widget
1. Enjoy the best of suburban living
Flower Mound was named after the 50-foot-tall mound that stands on 12 acres of land in the center of town. An abundance of wildflowers on "The Mound," according to historians, is likely to have inspired the name. It is already common knowledge that this odd landmark at the crossroads of FM 3040 and FM 2499 is a significant historical location.
Flower Mound has all the features you could want in a pleasant suburban community. FloMo is well-known for its excellent quality of life and recreational opportunities because of its 680 acres of parks and trails. The wildflowers that bloom all around town in the springtime are one of its main natural attractions. The city's 'smart growth' urban planning is heavily influenced by this ever-present symbol of the city's plethora of natural resources.
2. Live in Wellington or Bridlewood neighborhood
The population of Flower Mound has increased dramatically in recent years, despite the fact that the city is just 41.9 square miles in size. Available houses in Flower Mound range from simple ranches to grand estates on multiple acres to one-of-a-kind designs built specifically for the buyer. Both condos and apartments are abundant for rent.
Bridlewood is regarded as one of Flower Mound's most affluent communities. This master-planned golf course community is centered on Bridlewood Golf Club, an 18-hole course that winds through the hills and covers 25 acres.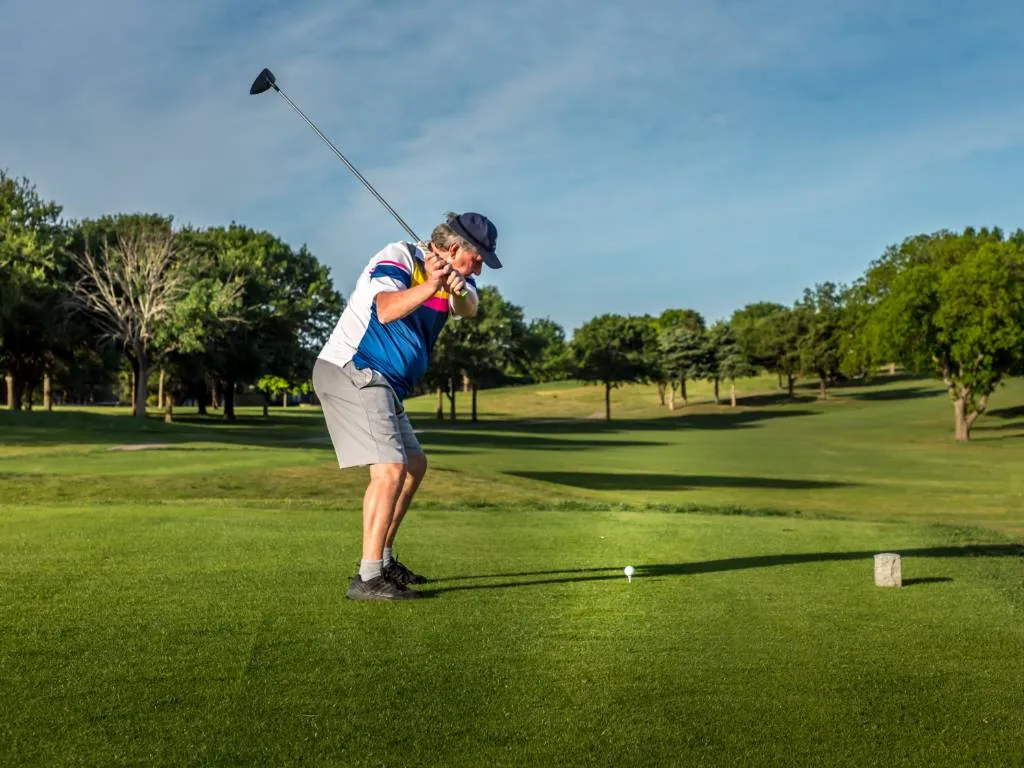 Is your family in search of a neighborhood that caters to families? Wellington real estate dates back to 1995 and consists of about 2,400 residences on large lots. The five-bedroom, multiple-bathroom layout is both spacious and luxurious. Wellington is a desirable neighborhood because of its proximity to both Grapevine Lake and Dallas Fort Worth International Airport.
The Town Lake at Flower Mound is a great place to live if you're looking for a lakefront community conveniently located near many high-quality services and attractions. Liberty Elementary is located in this luxury Toll Brothers community, which is also near the Shops at Highland Village.
Chimney Walk, The Sanctuary, and Riverwalk are some of the other local communities.
3. One of the safest places in Texas
The residents of Flower Mound are no different than the nearly half of Americans who daily think of the issue of crime and security. If you live in or are planning to relocate to Flower Mound, you likely have less cause for concern. That's because Flower Mound is regarded as one of the safest places to live in the whole Dallas-Fort Worth area.
Flower Mound was named one of the safest cities in Texas in a recent report by home security company SafeHome. SafeWise also placed Flower Mound as the fourteenth safest city in Texas.
4. A great place for retirees
Are you a senior who still likes to get out and about and participate in various activities? The Flower Mound area has a fantastic 55+ community. Flower Mound has many great amenities for retirees, including beautiful parks, a vibrant, active adult community, and a wide selection of restaurants and shops.
There is a group in town called Seniors in Motions that promotes the contributions of older people to the community. The group's mission extends beyond simply encouraging social interaction among seniors by also offering access to tools that can help them live healthier, more fulfilling lives in their communities. Flower Mound also has an easy on-demand transit option for those who are unable to drive into town.
5. The population is diverse
Over 78,000 people call the 45 square miles that make up Flower Mound home, according to the most recent census. The city is filled with young professionals and couples in the early stages of starting a family, as its median age is only 40.
It's not hard to see why Flower Mound has been known for its diversity over the years. Flower Mound has a higher percentage of minorities than the national average, at a score of 92. More than 90% of the residents of this community of many cultures are proud American citizens.
79% of the Flower Mound's residents are white, 11% are Asian, 11% are Hispanic, and 4% are Black or African American. In addition, the proportion of Flower Mound's population that is Asian increased by around 94%.
6. Explore The Community Activity Center or The Flower Mound Performing Arts Theatre
Anyone can find what they're looking for in Flower Mound. Here are some of the top things to do in Flower Mound, whether you're on a date, with friends, or just out enjoying the gorgeous Texas weather.
The Flower Mound Performing Arts Theatre puts on a full season of musicals and plays each year, so theatergoers can always catch something interesting. An excellent educational program for young people is also provided.
For the people of Flower Mound, Texas, the Community Activity Center is the main center of their community. The CAC Waterpark is the main draw, offering excitement for people of all ages who enjoy water activities. The aquatics program is only one of the many offerings at this 80,000-square-foot facility.
Since Flower Mound is so close to the Dallas–Fort Worth Metroplex, its inhabitants can easily visit the Texas Stadium, Six Flags, Hurricane Harbor, symphony halls, art museums, and Rangers Ballpark in Arlington for many entertainment options.
7. The town has over 1,400 businesses
When it comes to economic growth, Flower Mound is the shining star of the Dallas–Fort Worth metropolitan area.
As a result, Flower Mound's job market is anticipated to expand by 50.2% during the next decade. Compared to the average economic growth in the United States of 33.5%, this prediction is higher. The town's unemployment rate of 2.9% compares favorably to the national average of 3.6%.
MAF Widget
People considering relocating to Flower Mound will be pleased to learn that the city is home to more than 1,400 different enterprises. Workers in Flower Mound are primarily employed in the following industries: professional and technical services; science; retail; and education.
The Flower Mound Lakeside Business District is a big magnet for companies because of its proximity to the Dallas Fort Worth International Airport. Companies including Haag Engineering Co., Mannatech, Inc., and Stryker Corp., have shown interest in the city.
Lewisville Independent School District, Communication Test Design, Inc., MI Windows and Door, Texas Health Presbyterian Hospital Flower Mound, and the Town of Flower Mound are also significant employers in the area.
8. The Lewisville Independent School District is one of the best in the state
If you have kids, are thinking about having kids, or are interested in furthering your education, Flower Mound is the place for you. Flower Mound is primarily served by the Lewisville Independent School District (LISD). Districts such as Denton, Argyle, Northwest, and Grapevine-Colleyville serve the outlying communities.
The US Department of Education has recognized LISD as one of the best school districts in the country by awarding it six National Blue Ribbon Schools of Excellence honors. Flower Mound High School is not only the top high school in the Lewisville Independent School District (LISD) but also one of the best in the entire DFW area. The baseball team at Flower Mound High School is nationally ranked, and the school has a 100% graduation rate.
Do you want to further your education in Flower Mound? Satellite campuses of both North Central Texas College and Midwestern State University can be found in the region.
9. A higher-than-average cost of living
With a cost of living index of 119, the city is 19% more expensive than Texas as a whole, where the COLI is 94. While overall expenditures are similar to or lower than the national average, high housing costs are the primary factor in this. Residents of Flower Mound must pay the 8.3% state sales tax even though the income tax rate is 0%.
The median property price in Flower Mound is greater than the national median, so prospective buyers should expect to pay more. Real estate in Flower Mound is more expensive than the national median home value of $428,700, with an average price of $631,900. Rents in Flower Mound are likewise rather pricey, averaging $2,075 per month.
10. Summers are scorching in Flower Mound
Due to its position in the Texas Blackland prairies and temperate grasslands, Flower Mound experiences a humid subtropical climate. Summers in FloMo can last up to two months, reaching temperatures of 100 degrees Fahrenheit (38 degrees Celsius). The excessive humidity is like being in a huge outdoor sauna.
The need for air conditioning worsens the high cost of living during the hot months of July and August.
Final Thoughts
Despite its booming economy, Flower Mound has managed to keep its small-town charm and abundance of natural spaces. The pace of life in Flower Mound is quicker than in the neighboring suburbs, but it's not as hectic as it would be in a more densely populated city. You'll have a hard time finding a friendlier populace, especially in a city this big.
However, keep in mind that all the great stuff the town has to offer comes with a high price tag. Also, if you're not a fan of hot summers, this town might not be for you.
Learn More About Living in Flower Mound, TX