15 Pros and Cons of Living in Holly Springs, NC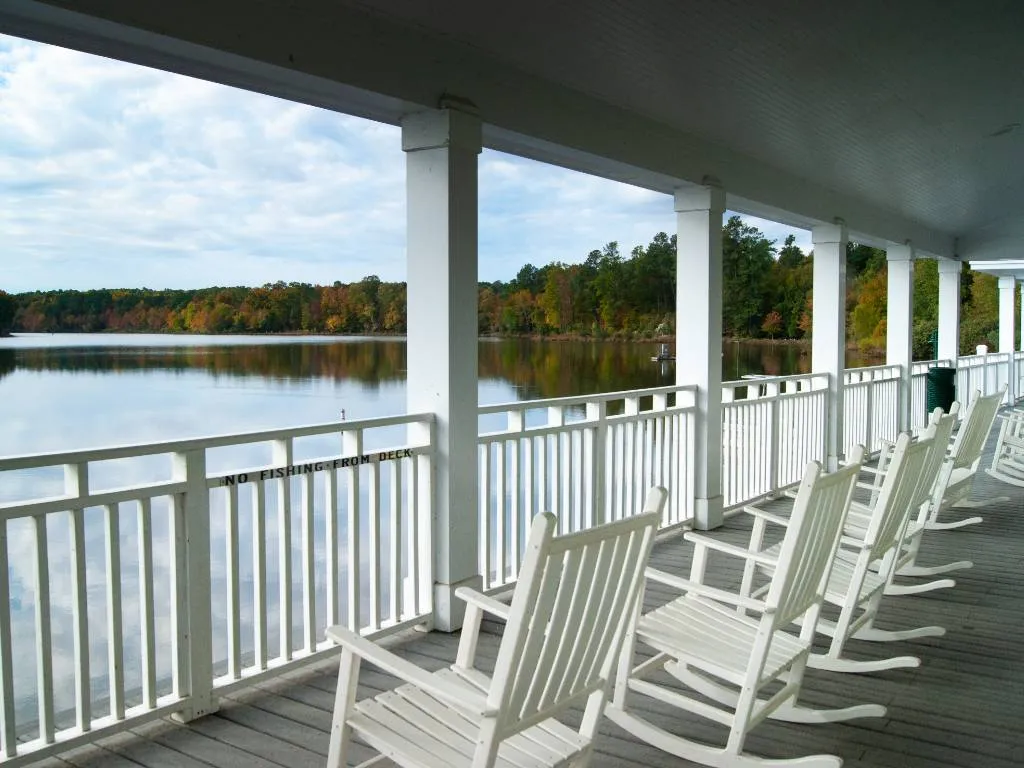 ---
Holly Springs, North Carolina, is a quaint neighborhood of Raleigh in Wake County. It is well-known for its rich history, picturesque downtown village district, wealth of modern conveniences, and high-quality schools.
Holly Springs wasn't incorporated until 1877, but in 1875, when George Benton Alford relocated his successful mercantile business there, the town's economy received a major boost. After the Civil War, George Benton Alford bought the Leslie-Alford-Mims House, the most well-known landmark in town, thanks to its pivotal role in the city's development.
Here are fifteen pros and cons of living in Holly Springs, NC.
MAF Widget
Pros of Living in Holly Springs
1. A low cost of living
Holly Springs is not just a pleasant area to live but also an economical one, with a cost of living that is 7% lower than the national average. The cost of utilities is 4% below the national average, and the cost of transportation is 8% b
A single person in Holly Springs can expect to spend $40,385 a year on basic needs like housing, food, child care, transportation, health care, taxes, and other miscellaneous expenses. However, the median home price is higher than the national average, at $551,000.
2. A convenient location
Holly Springs is a great option if you value convenience close to work and entertainment. Holly Springs, a community in North Carolina's Piedmont region, is conveniently located near Research Triangle Park (RTP), the largest research park in the United States, making it an attractive option for those who work at the many science and technology enterprises located there.
Holly Springs is convenient for commuters because of its location just twenty minutes from the Raleigh Durham International Airport and proximity to major interstate roads serving other cities such as Raleigh, Durham, Cary, and Apex.
3. A safe place to raise a family
Since it is the safest city in North Carolina, Holly Springs is, without a doubt, a great location for a family.
Holly Springs has the third-lowest violent crime rate and the lowest property crime rate in the state, with an overall crime rate of 10 per 1,000 population. This means that the likelihood of becoming a victim of crime in Holly Springs is one in 102.
Since the crime rate in Holly Springs is 57% lower than the national average, it received an A for its overall rating in this category.
4. Work in the manufacturing, technology, or pharmaceutical industry
Holly Springs is home to numerous successful companies and industry leaders in biomanufacturing, pharmaceuticals, life sciences, advanced manufacturing, and technology, thanks to the city's booming economy that began in the early 1900s.
Holly Springs has a highly educated populace and a job market that has grown by 1.6% in the past year, resulting in a median household income of $112,029 annually. This is much higher than the national median household income of $67,521.
Some of the best places to work in Holly Springs are Amgen, a major biotechnology business, Pierce Group Benefits, and the Town of Holly Springs itself, despite the fact that many Holly Springs residents tend to commute to Research Triangle Park for work.
5. The Wake County Public School System is quite prestigious
Holly Springs is home to some of the best schools in North Carolina, including Holly Ridge Elementary School, Holly Grove Middle School, and Holly Springs High School, all of which are part of the prestigious Wake County Public School System.
The public schools in Holly Springs, North Carolina, prioritize providing their students with a high-quality education and encouraging them to reach their full academic potential so that they can excel in and out of the classroom. Before committing to a purchase in Holly Springs, it's a good idea to research the area's school districts to see which schools are served by specific regions.
6. Nearby options for tertiary education
Holly Springs also provides a plethora of options for those seeking a college or university degree.
Most Holly Springs locals choose to attend one of the nearby universities, such as North Carolina State, Duke, UNC Chapel Hill, Meredith College, or William Peace, because of their convenient locations to Raleigh, Durham, and Chapel Hill.
7. A temperate climate
Holly Springs shares the same hot and steamy summers and short and frigid winters as the rest of the Triangle area. Even in the driest months, it receives significant rainfall. Therefore the city almost always experiences at least some cloud cover.
From May through September, during the hot season, highs often hover around 87 degrees Fahrenheit. But the cold season, with average daily highs below 59 degrees Fahrenheit, typically runs from November through February.
8. Go shopping at The Holly Springs Towne Center
The Holly Springs Towne Center is a prominent retail destination. It's not the only retail mall in the area; about three miles away is Holly Springs Towne Mall, which has its own Chick-fil-A and Harris Teeter.
There's a lot of space at Holly Springs Towne Center. There's an AMC theater, plus Target, BBB, and Chilies. In addition, Fuquay-Varina is home to the Mason Jar Tavern. The convenient location of the complex is one of its best features. When you visit Holly Springs Towne Center, you will find yourself in the heart of the city.
9. Play Golf at 12 Oaks or Bentwinds Country Club
If you and your pals are searching for an excellent location to play a game of golf, whether you're a seasoned pro or have never picked up a club before, you should definitely check out Holly Springs. Playing golf is an absolute necessity if you're a resident of Holly Springs, as the city is home to numerous courses with ample tee times.
Some nearby golf courses to try out include Devils Ridge Golf Course, 12 Oaks, Bentwinds Country Club, and Knights Play Golf Center.
10. Eat at Mi Cancun Mexican Restaurant or Mason Jar Tavern
Whether you are searching for a casual place to grab a drink with the family or a sophisticated spot for a romantic dinner for two, Holly Springs has plenty of fantastic restaurants to try.
Among the best restaurants in Holly Springs are The Mason Jar Tavern, known for its casual fare and draft microbrews; Mi Cancun Mexican Restaurant, serving authentic Mexican fare; and the Pimento Tea Room, known for its great specialty tea selection and small plates.
11. Visit Bass Lake Park or Ting Park
Holly Springs provides its people with numerous health programs and access to beautiful parks featuring greenways, walking trails, picnic shelters, and sporting fields to encourage them to lead active lifestyles.
Holly Springs is the perfect area to spend time outdoors and enjoy the sunshine, with its many acres of parks and miles of walking trails.
Visit some of the most popular parks in the area: Bass Lake Park, Parrish Womble Park, Ting Park, and Sugg Farm at Bass Lake Park.
12. Attend Holly Springs Farmers Market or HollyFest
Holly Springs does a fantastic job of unifying its residents by holding numerous yearly events that are appropriate for the whole family. From performances at the city's cultural center to festive parades, residents of all ages can find something to do in Holly Springs.
Festivals and events worth checking out in the area include Holly Springs Farmers Market, Bass Lake Day, Holly Springs International Food Festival, and HollyFest.
13. The city is growing steadily
Holly Springs is expanding quickly. Only a thousand people called Holly Springs home twenty years ago. Over 47,000 people call it home now.
The city's convenient location and high standard of living have made it a popular choice, so Holly Springs may be the place for you if you want to be a part of something that is expanding.
MAF Widget
Cons of Living in Holly Springs
1. It could be boring for some people
Some people may find life in Holly Springs monotonous and uninteresting. This is the perfect place to settle down and take things easy, but Holly Springs might not be the best area to live if you're looking for a more exciting environment.
Many excellent chain restaurants can be found in Holly Springs, and there are retail establishments similar to Target and Bed Bath & Beyond there. However, it's not a place to go if you're looking for something gritty and action-packed. It's a nice place to live, yet it could get dull for some individuals.
2. There's a lot of construction going on
Because practically all of Holly Springs's amenities are located in its western half, the city is naturally attracting more residents as it nears its build-out. Many construction projects are now underway. Holly Springs could be an excellent choice if you're looking for a place to start fresh with a new home.
Do you, however, want to constantly witness the general commotion that steady new construction is sure to generate? You should give that some consideration.
Conclusion
Holly Springs offers a great standard of living, with its reasonable living expenses, thriving economy, great schools, safe community, and a ton of other benefits. On the other hand, if you'd rather be in a city where you can get all the action, Holly Springs might not be for you.  
Learn More About Living in Holly Springs, NC