10 Things to Know Before Moving to Laramie, WY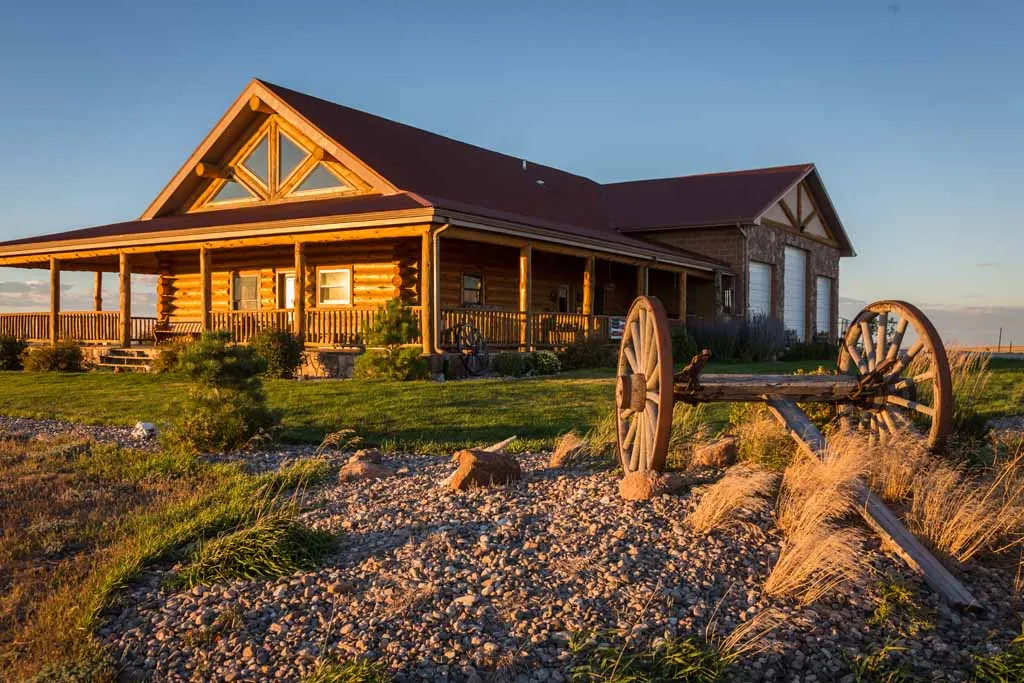 ---
Laramie, Wyoming, is a great place to call home if you're looking to live in a welcoming city. Nestled in the center of the Cowboy State, the city stands amidst breathtaking scenery. Laramie is a great place to live, whether you're searching for a small-town atmosphere or the comforts of a big city.
The University of Wyoming is located in downtown Laramie, thus it is usually bustling with activity. Additionally, the city is home to a flourishing arts community with numerous museums, theaters, and other cultural venues. A ski resort, as well as a number of parks and other green areas, are conveniently close by. Here are 10 things to know before moving to Laramie, WY!
1. A low cost of living
Laramie may not have the cheapest housing or the highest median income in the country, but its residents do spend less on groceries and utilities than the national average. With a cost of living index of 92.8, your dollar goes a lot further here.
Housing is also relatively affordable, with a median home price of $265,400. If you're looking to live in a city that helps you save costs, you've found the right place.
2. There are limited job opportunities
In Laramie, the job market is extremely competitive.
There are relatively few opportunities in the labor market, and most of the available occupations are in a small number of industries, such as farming. The education sector is a major one in the city, thanks to the presence of the University of Wyoming.
In other words, employment opportunities are scarce and concentrated in a small number of sectors. Before moving to this city, you should find out if there are job openings in your industry.
3. The city's scenery is beautiful
Laramie is a gorgeous place surrounded by breathtaking landscapes. There is always an opportunity to enjoy the great outdoors, and the Rocky Mountains are close by.
Located in the Laramie River Valley, Laramie is surrounded by windswept plains and rolling hills covered with grass that climb to rocky summits. The Snowy Range Mountains, located to the west, are a popular tourist destination due to their breathtaking alpine scenery, which includes granite peaks, a cascade of pure mountain lakes, and stunning wildflowers.
Hikers, skiers, and explorers from all over the world flock to Vedauwoo, a recreation area to the east where gigantic granite boulders beckon them to climb, ski, and discover its wonders. The Medicine Bow National Forest is crossed by the Snowy Range Scenic Byway, which is a beautiful drive with an abundance of historical sites and scenic lookouts. It doesn't matter what time of year it is; the West's energy is eternally preserved in this stunning city
4. Winters are long and cold
Laramie has extremely long, brutally cold winters. When the temperature consistently drops below 0 degrees, staying warm throughout the winter months can be challenging. The average annual snowfall in Laramie is 64 inches, much more than the national average of 28 inches, and the wind chill makes it feel even colder.
During the winter, a functioning vehicle is crucial to avoid becoming stranded in remote areas, and it is also advisable to keep extra warm clothing and survival supplies in your car in case you are stuck anywhere.
5. Low tax rates
If you are looking to lower your tax burden, moving to Laramie is a great option.
The property tax rate in Wyoming is 0.62 percent, making it one of the lowest in the United States. There are no state personal income taxes or corporate taxes.
Wyoming's tax system is very reasonable for the typical citizen, especially when compared to that of other states.
6. Summers are beautiful
Laramie boasts some of the best summer weather in the country. In this city, people relish the mild summers. Lows average around 40 degrees Fahrenheit, with highs rarely exceeding the mid-80s. Wear something easy and cozy throughout the daytime and a light jacket in the evening.
The summers in Laramie provide an opportunity to get out there and enjoy all that the city has to offer. There are about 225 sunny days per year, so you'll be getting just enough sunshine to enjoy your days outside.
7. The city is safe
At a rate of 1.50 per 1,000 residents, crime is at an all-time low in this city, so you can sleep with both eyes closed or stay out past midnight in Laramie. The violent crime rate is 8.4, much lower than the national average of 22.8, while the property crime rate is 27.0, lower than the national average of 35.4.
8. You'll find something fun to do
After settling into your new home, you should begin exploring the neighborhood. Participating in local festivals and events is a great way to get acquainted with the area. Cowboy Symposium, the Wyoming State Fair, and the Cheyenne Frontier Days Rodeo are just a few of the many fantastic options.
Visit the Wyoming Territorial Prison State Historic Site to learn more about the state's history. If you love art, check out the Laramie Mural Project at the center of the town or the University of Wyoming Art Museum. There are also lots of museums to explore, such as the University of Wyoming Geological Museum and Laramie Plains Museum.
9. You could feel isolated
It's easy to see why so many people find Laramie's lifestyle isolating.
There are very few urban areas in the city, and the state as a whole is tiny. The nearest major city to Laramie, Cheyenne, isn't quite big either, with a population of 64,000 people. If you're used to a much larger and more accessible social life, you may find Laramie challenging.
10. There's little diversity in this city
Laramie has a population of 31,000, and there is a general lack of diversity in the city and state as a whole because there is no melting pot of cultures and nationalities.
The demographic composition of the area remains quite constant. As a result, the majority of the people here are white and of European ancestry. In fact, Wyoming has been listed as one of the least diverse states in the U.S.
To Sum it All Up
If you decide to move to Laramie, you'll be enjoying a low cost of living, with access to breathtaking scenery and lovely summer weather. However, if you're looking for a job, getting a good one might not come easy. You could get lonely real quick too, and if you dread harsh winters, then this city might not be for you.