Pros and Cons of Moving to Lancaster, CA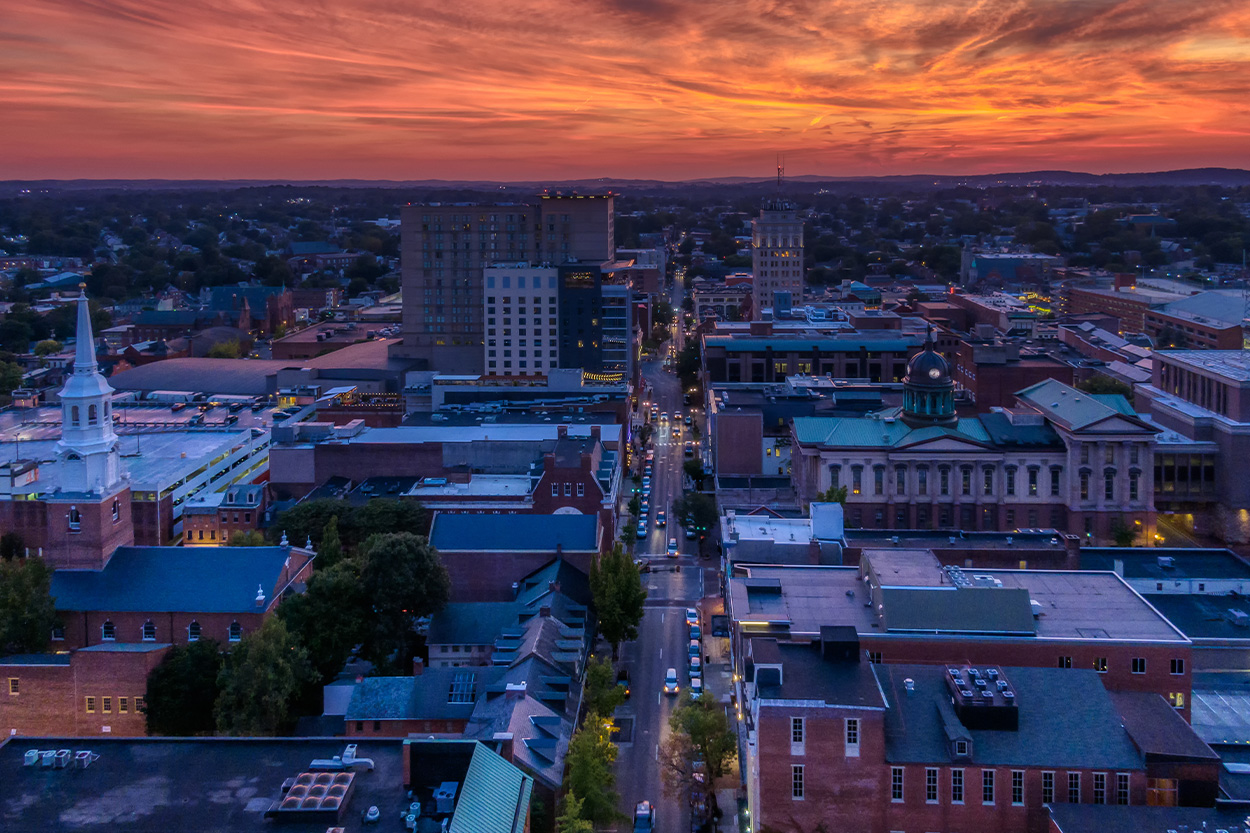 ---
Welcome to Lancaster California.
Known for its seasonal poppy display, this city is great for people wanting to take in natural beauty and live a more quiet life.
But even though Lancaster can be peaceful, it still has a few negative aspects that may deter people.
So if you're interested in learning more about this city, stick around while I cover all the need-to-know pros and cons of Lancaster.
Let's get started!
Con #3, Intense weather
I know, I know. California is supposed to be a magical place that has perfect weather year-round.
But that's not true for every city in California. And Lancaster is the perfect example.
The city has been known to have extremely hot summers. I'm talking days that get as hot as 100 degrees.
Not only that, but Lancaster also gets colder than other California cities in the winter. Even getting cold enough for snow at times.
But you shouldn't let this small fact scare you off. The weather is still on-brand for California most of the time.
However, this next con should definitely make you shake in your boots.
Con #2, Crime rate
Every city has a good amount of crime.
But the crime rate in Lancaster is around 19% higher than the national average. Meaning you definitely want to stay away from the bad areas in this city.
What is worth pointing out is that property crime is almost non-existent here. Which isn't necessarily a good thing. Because the violent crime in this city absolutely picks up the slack.
The violent crime rate in Lancaster is a whopping 125% higher than the national average. Which means it might be a good idea to brush up on those Karate lessons that you took as a minor.
Many people wonder why crime is so bad in cities like Lancaster. Well, it probably has a lot to do with this next con.
Con #1, Economic disparity
Lancaster has a good amount of wealthy people who call the city home.
And over the last few years, the economy of the city has been viewed to be in a healthy state.
However, none of these facts seem to positively impact those who are struggling. For example, the unemployment rate in 2021 was over 13% in this city, which is a lot higher than the national average.
And don't get me started on the poverty rate. Last I checked, that clocked in at around 23%.
With these stats in mind, it's easy to see why people in Lancaster are quick to default to violence.
Speaking of violence, I want to bring your attention to a real estate company that's currently beating up all its competitors.
And that's homeandmoney.com.
The good folks at homeandmoney.com have found a way to make the entire home buying process easy, quick, and stress-free.
And they do this by connecting you to top agents, saving you money with grants and programs, and taking all of the guesswork out of buying your dream home.
Best of all, their service is 100% free.
Just fill out the quick form below to get started.
Ok, now let's check out some pros of living in Lancaster.
Pro #3, Low cost of living
If you want to live in California without being a trust fund baby or working 60 hours a week in tech, then Lancaster may be the perfect fit.
Because this city is more affordable than most people realize.
The cost of living is still higher than the national average but it's surprisingly 49% lower than the California average.
I'll be honest, part of the reason why it's so affordable to live in Lancaster is that the city may bore you to tears.
There's not really any nightlife here, so younger people may think this city isn't for them. But this next pro may make you rethink things.
Pro #2, Proximity to larger cities
We've established that Lancaster is a city where you can relax and live a more quiet life. And while living here may destine you to break the world record for back-to-back yawns, it doesn't mean younger people can't build a life here.
Because one of the best things about living in Lancaster is that you'll be relatively close to bigger and more exciting cities.
Anaheim and Los Angeles are less than a 2-hour drive away. And you'll be able to scratch any party itch you may have in either of these two cities.
But if that isn't enough for you, you should know that San Diego is just under 3 hours away.
So whenever boredom is getting the best of you, the simple solution is to hop in the car and take a road trip.
Which brings us to our final pro.
Pro #1, Love for the environment
Ok, this pro may not get you all that excited, but it's still worth mentioning.
Because if you're someone who cares a lot for the environment, it's likely you want to move to a place that shares your values.
And you'll be happy to learn that Lancaster California is one of those places.
This city actually has been one of the top cities in California for solar power. And it makes more solar power per capita than any other city in the state.
So it's safe to say that if you move here, you'll have a legitimate claim to being better than everyone else.
And what could be sweeter than that?