15 Things to Know Before Moving to Sioux Falls, SD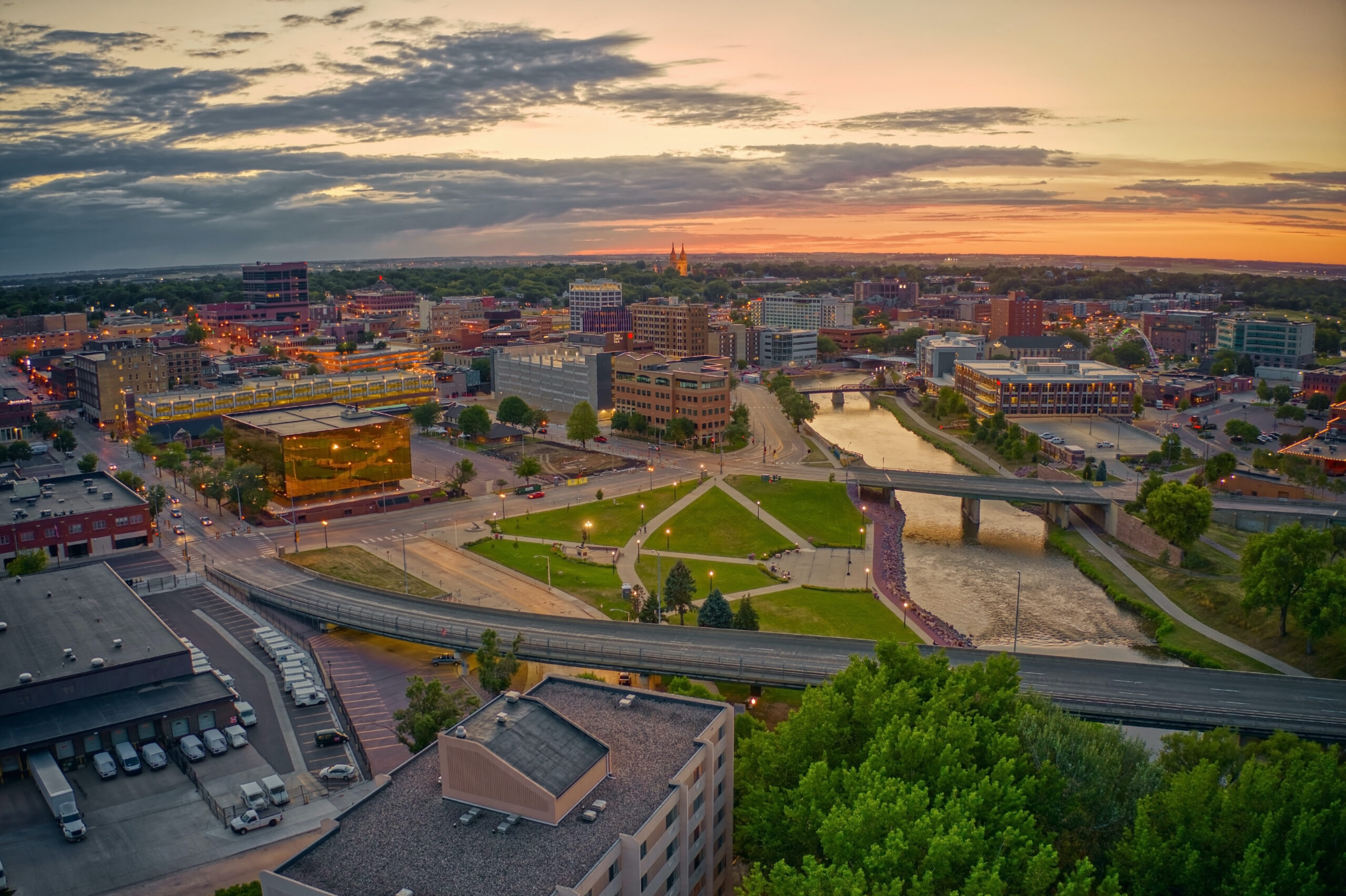 ---
Want to move to a place that's a lot of fun, cheap, and has excellent educational and employment opportunities? Head over to Sioux Falls! This city is one of the two biggest in South Dakota and offers its residents a good quality of life. Here are 15 things you should know before moving to Sioux Falls, SD!
1. Housing is affordable
One of the best things about Sioux Falls is that housing is affordable. The median home price in Sioux Falls is $317,760, which is cheaper than the national average of $428,000, and you can find decent houses that cost even less.
The downside, however, is that many houses in Sioux Falls are about 50 years old, so you might have to refurbish the house to your taste. This might not be much of a problem, especially when you're relocating from a place where housing is expensive.
2. The public schools are great
Some of the best public schools in South Dakota can be found in Sioux Falls. Sonia Sotomayor Spanish Immersion, The Challenge Center, and All City Elementary are three public schools in Sioux Falls that rank among South Dakota's top ten public schools.
The best part is that some of the public schools in Sioux Falls are free. Considering how expensive getting a quality education can be in most parts of the United States, you'd be saving lots of money and still get your kids enrolled in the best schools.
3. A thriving job market
In 2020, Sioux Falls ranked third in the hottest job market in the US. In addition to this, the current unemployment rate in Sioux Falls is just about 1.5%, which is far less than the national average of 3.7%—proof that the job market in this city is thriving.
There are a lot of jobs in different industries, so you most likely won't be stranded in terms of employment in Sioux Falls. Some notable companies in the city are Avera Health, First Premier Bank, and Smithfield Foods.
4. A foodie's paradise
If you're a foodie, then Sioux Falls is the perfect place for you. Being a mid-sized city with short growing seasons and many miles away from fresh seafood, Sioux Falls surprisingly houses some amazing restaurants.
Some of the best restaurants around include Sanaa's, Carnival Brazilian Grill, and Camille's Sidewalk Cafe, with some of them serving delicious Brazilian dishes and Mediterranean food.
5. Opportunities for higher education
There are about 3 higher institutions in Sioux Falls. They include the University of Sioux Falls, Southeast Technical Institute, and Augustana University. This gives you or your kids the opportunity for higher education without having to travel too far away from home.
6. The outdoors are waiting
Sioux Falls has a variety of outdoor activities in all of its four seasons. During the winter, you can ski or snowboard. When the weather is warm or a bit hot, you can swim, bike, or play golf.
There are also tons of places to visit and events to attend. You could go to the cinema to see some good movies, or you can attend concerts.
With all of the fun things to do outdoors, you can't get bored in the city.
7. The city is rapidly expanding
For about 20 years now, Sioux Falls has been experiencing growth in all aspects. And this growth, along with the numerous other benefits that Sioux Falls offers, has been attracting more industries to the city.
Sioux Falls surpassed the $1 billion mark in building permits in 2022. This implies that the city is growing, more jobs are being made available, and the city is experiencing great transformation.
The population is also growing; it increases by 25% every year. The current population is 250,000, and the city is big enough to accommodate the yearly increase.
8. Driving is safe here
In Sioux Falls, there are limited transportation options which makes owning a car the preferred option for most of its residents.
But not to worry; Sioux Falls is one of America's safest driving cities. Reports show that locals averaged an accident once every 13.8 years. Traffic is also very light in this city, and it only takes about 12 to 17 minutes to navigate through most places in the city.
9. Sports fans can enjoy a good game
While Sioux Falls has no major professional team, that doesn't mean the city is devoid of sports activity. There are different sports teams in the city, so finding a decent game to watch or join is easy.
A few of these regional squads have even taken home national honors in the past. The 2008 American Association title was won by the Sioux Falls Canaries, a baseball team in the AAA division. The arena football team, the Sioux Falls Storm, has the longest active winning streak in professional sports with seven titles.
10. A vibrant arts scene
As Sioux Falls is experiencing rapid economic growth, the city is also building a community with a vibrant art scene.
Washington Pavilion Visual Art Center, Eager Galleries, and the VAC are some prominent art centers in the city. These centers host a variety of local, regional, and nationwide exhibitions.
11. Coffee is a big deal
In Sioux Falls, there are a plethora of highly rated coffee shops to choose from, so finding a good cup won't be difficult. A true coffee enthusiast will be left wanting more after tasting the coffee in this city.
Some of the best coffee shops include La Luna Cafe, Coffea Roasterie and Espresso Bar, and The Source Coffee Roastery + Taproom. Visiting a coffee shop is a wonderful way to relax and unwind in the city.
12. You can partake in sports competitions here
The city often hosts competitions at the highest levels for sportsmen and women. The two most well-attended events are the Sioux Falls Marathon and Half-Marathon.
Biking enthusiasts are not left out; the Tour Sioux Falls organizes competitions for cyclists too. You can be sure that Sioux Falls has you in mind, whether you're an avid runner or an experienced athlete.
13. Winters can be harsh
Winter starts in November and continues until March, although December and January are the coldest months of the year, with temperatures sometimes dropping as low as 11°F.
If you're moving from a hot region or a place where you do not experience snowfalls, you'd have to get your winter coats and take your snow shovel with you.
14. A thriving literary culture
Sioux Falls has a thriving literary culture. Reading and literary events can be found everywhere around the city—even at a coffee shop.
Multiple writers' groups are found throughout the city, some of which cannot be found anywhere else in South Dakota. Writers' Voice hosts interesting poetry events you'd not want to miss.
If you're a literary buff, you'd love Sioux Falls.
15. The city is isolated
Sioux Falls is quite isolated; it will take you about 3 hours to get to the next major city.
The disadvantage of this is that once you move to Sioux Falls, you won't be able to go on a quick trip outside the city to get something. But on the bright side, the city is mainly self-sufficient, so you would most likely get everything you need in the city.
Final Thoughts
There are many amazing opportunities available to those who choose to make Sioux Falls their home, from the robust economy to the great schools. One of the downsides, though, is the weather. It is therefore up to you to decide whether or not Sioux Falls is a place you would love to move to.
Learn More About Living in Sioux Falls, SD