15 things to know about moving to Jacksonville, Florida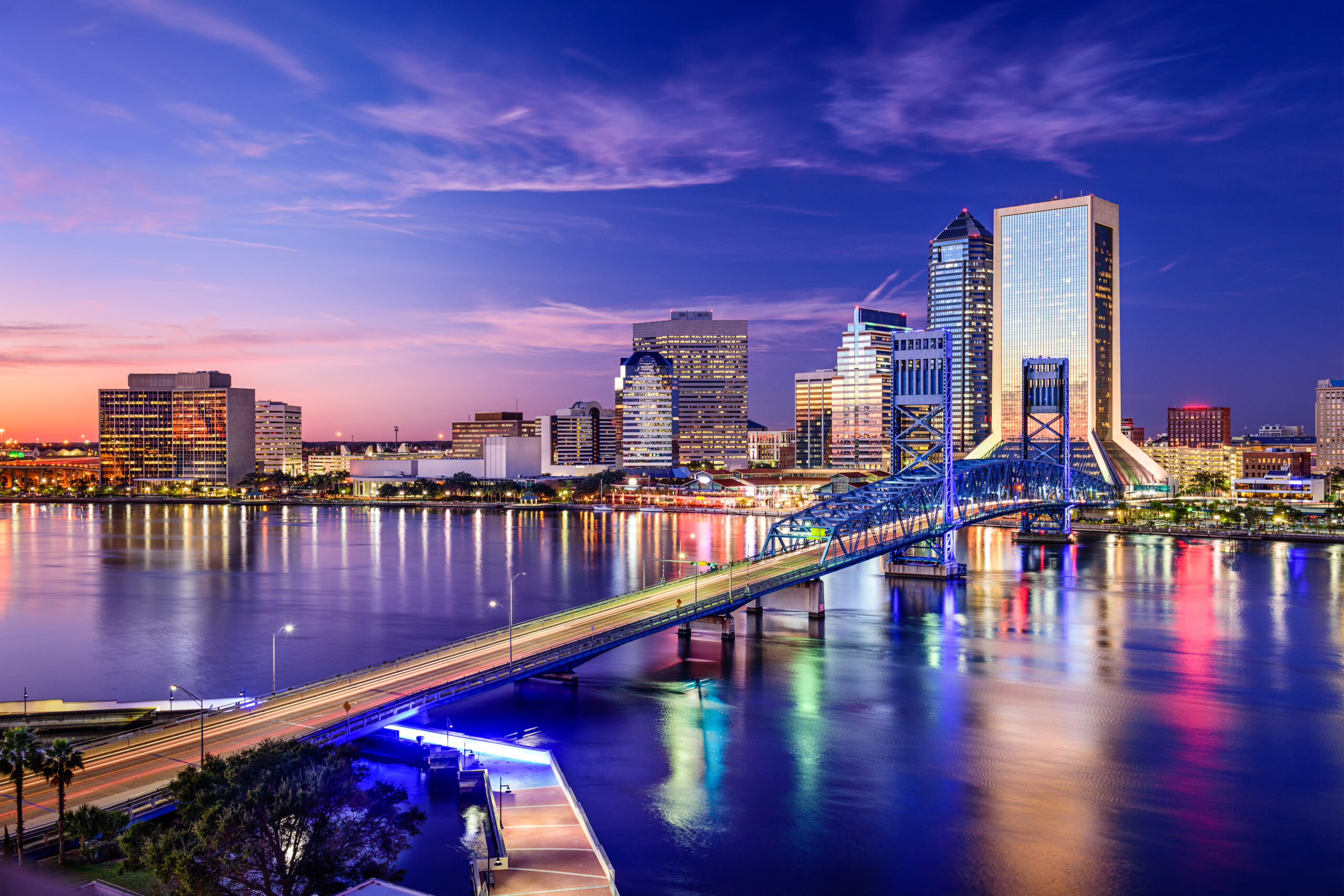 ---
Thinking of moving to Jacksonville, Florida? If that's the case, you're in for a real treat! The city of Jacksonville is absolutely stunning and there is always something exciting to do here. Another plus is that it's a wonderful place to raise a family.
There are, however, a few things you should know before moving to this city. In this blog post, we'll be going over 15 things every newcomer has to know about Jacksonville. The end of this post will have you packing your bags and heading south before you know it!
1. The city has really enjoyable weather.
The average temperature in Jacksonville is 68 degrees, so the weather is mild all year. The city gets about 50.2 inches of rain every year on average. However, compared to other parts of Florida, it doesn't rain as much in Jacksonville.
 June through September is the wettest time of year in the city, and that's also when hurricanes tend to hit. However, due to its location far enough inland, Jacksonville is rarely hit by such storms. Due to this, the city has year-round good weather.
MAF Widget
2. The best housing prices
Since living costs aren't too high, it's easy to find a place to live if you're on a budget. There are so many reasonably priced homes in the Jacksonville suburb, so it is easy for anyone to find a suitable place to live. The median home price in the city is $231,800.
Many people in the area own their own homes because housing costs are not too high. However, Jacksonville still has many rental homes, and about 44% of the population live in rented apartments.
3. The city's culture is a big deal 
Jacksonville, FL, is a city known for its cultural and artistic flair. As more people move into the city, different communities are being built to foster the growth of creativity and art. The city has preserved its history and culture since it was discovered in 1564 and founded in 1822. It celebrates its history and culture through various events, festivals, and concerts.
All across the city, there are pointers which confirm the fact that the city takes great pride in its art and culture. There's the Riverside Arts Market, a weekly arts and craft market which opens every Saturday. Jacksonville is regarded as one of the top arts communities in the country because of its rich cultural heritage.
4. The crime rate in Jacksonville is higher than average, but there are many safe places to live.
Like many major cities, Jax is not without its fair share of crime. The violent crime rate in Jacksonville is 33.9, while the average in the US is 22.7. Likewise, the property crime rate in Jacksonville is 52.9, with the US average being 35.4. Shootings are the main cause of death in Jacksonville homicide cases.
This makes it really important for Jacksonville residents to remain on the alert so they can keep themselves, their loved ones, and their belongings safe.
However, despite the high crime rate, there are areas in Jacksonville, FL, that are safe and undisturbed by crime.
5. There are lots of things to do
In Jacksonville, there's no such thing as boredom. When it comes to outdoor recreation, the city is hard to beat. The weather is usually pleasant and there are many state parks, hiking paths, and parks to explore.
You can go on hikes in the Timucuan Ecological and Historic Preserve. There's the Jacksonville Zoo and Gardens, where you can go see different exotic animals. If you're a sports lover, you can watch the Jacksonville Jaguars play at the TIAA Bank Field.
The city is home to various beaches such as Jacksonville Beach, Atlantic Beach, Neptune Beach, Mayport Beach, Ponte Vedra Beach, and lots of other beaches where you can swim, sunbathe, or just unwind and relax. There's also the St Johns River, the longest river in Florida, which is home to the Friendship Fountain Park.
Hanna Park is another fantastic outdoor destination where you can have a picnic or go camping over the weekend. And if you're in the mood for something more exciting, you can always go kayaking or stand-up paddle boarding.
6. A strong banking and finance industry
Jacksonville has long played a significant role in Florida's banking industry. However, its prominence has increased, as financial services companies have relocated their headquarters from high-cost areas like New York to cheaper bases like Florida.
Companies like Fidelity National Financial and FIS have a presence here in the area, providing banking and related services to the community. Jacksonville is also home to a number of other major banking, insurance, and financial services institutions.
7. The Jax cuisine scene might surprise you.
Jacksonville isn't exactly the food capital of the United States, but that's just fine by the inhabitants.
The dining business has been thriving as of late, with more and more restaurants serving dishes that are on par with Miami's best. In fact, there are now restaurants with chefs who have been nominated for a James Beard award. Want some recommendations? Check out natedoesfood, a food blog which highlights mouthwatering dishes like hot roasted sashimi and crisp, fresh salads from Jacksonville restaurants.
8. The cost of living is quite affordable
The living expenses in Jax is 8% lower than the national average. This is relatively low, especially for a major city. Most grocery prices and utility bills are about the same as the national average.
Jacksonville is among the top 10 cheapest cities in Florida, with average monthly costs of $1,677.
9. The city has a thriving job market
If you're new to Jacksonville and you're hoping to get a job, here's some good news for you. There are a lot of job opportunities, and the job market has grown by 14% in the last few years. The average salary is about $60,549, which is less than the average salary across the country.
Some of the most well-known employers are financial giants like JP Morgan Chase, and of course, naval bases such as Naval Air Station, which offer a wide range of jobs.
10. Quality educational system
Many public and private schools, as well as different colleges and universities, can be found in Jacksonville. The educational system in the city is widely regarded as one of the best in Florida.
There are some excellent private schools, and the public schools are among the best in the state. Many of Jacksonville's colleges and universities are listed as being among the best in the country, and they offer a diverse range of academic programs. Some of them include Edward Waters College, Jacksonville University, University of North Florida, and Florida State College, among others.
11. You'll need a car to move around
Because Jacksonville is so big, the word "sprawl" is often used to describe it. As expected, being able to drive is almost a must. Usually, it takes between 24 and 35 minutes to get to work, but this depends on traffic and how close you are to downtown.
If you want to take public transportation, you have a few options. The Jacksonville Transportation Authority offers bus service with many bus stops, and the Jacksonville Skyway is a free monorail service that goes for just over two kilometers. For those who prefer to travel by air, there's also the Jacksonville International Airport, which makes traveling easier.
12. The tourism and hospitality industries are flourishing
22 million tourists visit Jacksonville yearly, so it doesn't come as a surprise that the city has vibrant tourism and hospitality industries.
Accommodation and food services hire more local people than any other industry. Each year, 726,000 people work in these industries. Over the past three years, the hotel business in Jacksonville has made more than $7 billion.
A lot of people spend a whole week going from place to place in the city, and tourism workers in Jacksonville help to keep the industry going. There are a lot of jobs available in big hotel chains, small luxury hotels, and restaurants.
MAF Widget
13. Big city life, small-town feel
Jacksonville allows you to have the best of both worlds. Downtown is bustling, there are renowned museums, and there is a wide variety of dining options; in short, the city has everything a big city should have.
However, it also manages to have a laid-back, small-town atmosphere, despite being the largest city in Florida. There is a sense of calm because of the city's many parks and tree-lined streets, and the warm and friendly residents add to the sense of community. Jacksonville has plenty to offer everyone, whether they want a wild night out or a relaxing stroll in the park.
14. There are many nice neighborhoods to live in.
Whether you want to live in downtown Jacksonville, a retirement community, or a district with good schools, you'll find what you're looking for. Everyone can find what they need in Jacksonville.
The most desirable neighborhoods are, of course, some of the most famous, especially along the various beaches. Some of them include San Marco, Riverside, Avondale, Orange Park, Northside, and a couple of others.
15. The artistic scene in Jacksonville is among the best in the world.
Anyone in Jacksonville, Florida can pick up an instrument and decide to learn music right away. Aside from being the birthplace of Southern rock, this region also has a significant jazz and blue soul history. The Jacksonville Jazz Festival, one of the largest jazz fests in the country, is held in this city. Your choices for fun are practically limitless: musical shows, musical festivals, and so on.
Learn More About Living in Jacksonville, FL