8 Things to Know Before Moving to Frisco, CO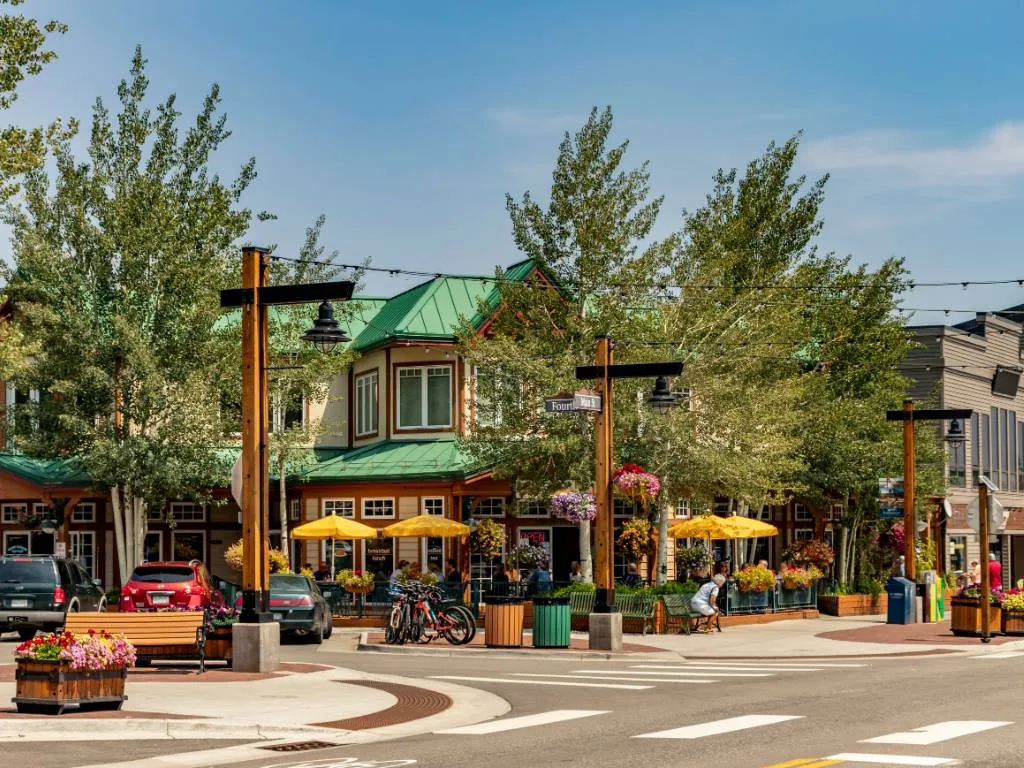 ---
Located in the middle of Summit County, Frisco, Colorado, is a beautiful mountain town. It's easy to see why people are drawn to Frisco, with its stunning scenery and plenty of outdoor pursuits.
This picturesque mountain community is home to various outdoor pursuits, from skiing and snowboarding to hiking and riding.
Here are eight things to know before moving to Frisco, CO.
1. Work in the hospitality or retail industry
Frisco has more new businesses and homes than any other city its size in Colorado. In recent years, many new hotels, restaurants, and stores have opened. Since 1990, hundreds of brand-new dwelling units have been built, and property values have increased by nearly 100%.
There is an abundance of job openings, particularly in the hospitality, retail, and food service industries.
2. A prime location
Frisco is located smack dab in the middle of Summit County, right next to the picturesque Dillon Reservoir and within easy driving distance of six world-class ski resorts. Copper Mountain, home to some of the best skiing in the world, is just 7 minutes away. It takes only 15 minutes to go to Breckenridge and 20 minutes to get to Keystone and the Loveland areas. A free bus service operates between the resorts and Frisco, making circuits every half hour.
It's little wonder that the Summit County Library, the Colorado State Patrol, the Summit County Seniors, the Colorado Department of Transportation, and the Summit Stage bus system all call this area home.
3. There are enough family amenities and events
Many local amenities, including parks, schools, playgrounds, libraries, a marina, Nordic Skiing Center, medical facilities, and retail establishments, are within a short distance, making it convenient to get around on foot.
Frisco's Fabulous Fourth of July, the Frisco Gold Rush Nordic Races, and the Frisco Barbecue Challenge are all events that capture the spirit of mountain living at its finest, thanks to their combination of spectacular natural surroundings with a friendly hometown vibe.
4. A low crime rate
Frisco is a small mountain town that is home to about more than 2,900 people. Compared to the national average of 22.7, the town's violent crime rate of 15.2 is quite low.
Frisco has a property crime rate of 34.9, which is also low in comparison to the national average of 35.4. Overall, this small town is a safe place to live in.
5. It snows a lot in Frisco
The weather in Frisco is beautiful all year long, making it a popular destination for both tourists and locals. Frisco has warm, sunny summers with temperatures in the 70s and 80s and mild, sunny winters with average lows in the 20s and 30s.
Winter months typically see snowfall, and the city gets 159 inches of snow in a year. Spring and October are the best times to go hiking or skiing because the weather is mild and there are more sunny days.
6. St. Anthony Summit Medical Center and Copper Mountain Medical Center are in the city
Frisco is a relatively tiny city, but it features first-rate medical facilities. There are two hospitals in the county, and they are St. Anthony Summit Medical Center and Copper Mountain Medical Center.
There are also many places to get medical care, such as doctors' offices, walk-in clinics, pharmacies, and even places to get physical therapy. The people living in Frisco have convenient access to first-rate emergency and preventative medical care. 
7. Visit the Frisco Nordic Center
The Frisco Nordic Center is the starting point for a variety of exciting outdoor activities and is a major lure for visitors. Whether you're an old pro or just starting out, the Center has everything you need to enjoy a day of cross-country skiing or snowshoeing.
The center's paths travel through the beautiful Tenmile Range, which stretches from Frisco to the Continental Divide, and throughout the extensive public areas and around the pristine Dillon Reservoir. The Center also hosts skijoring clinics for those who are already proficient cross-country skiers who want to spend time with (and be pulled by) their dogs.
8. The cost of living is 41% higher than the national average
Frisco has a cost of living index of 141.5. A single adult in Frisco can expect to spend $48,559 a year on basic needs like housing, food, child care, transportation, healthcare, taxes, and other expenses. This is higher than the state average of $40,026 and the national average of $38,433.
The city's median home price is $966,114, double the national average.
Final Thoughts
Frisco, CO, a scenic mountain town in Summit County, offers outdoor adventures and job opportunities in hospitality and retail. Its central location provides easy access to many ski resorts and attractions.
The town boasts family-friendly amenities, low crime rates, and accessible medical facilities. While winters bring heavy snowfall, the overall weather is pleasant. However, living costs are notably high, 41% above the national average.