10 Things to Know Before Moving to College Station, TX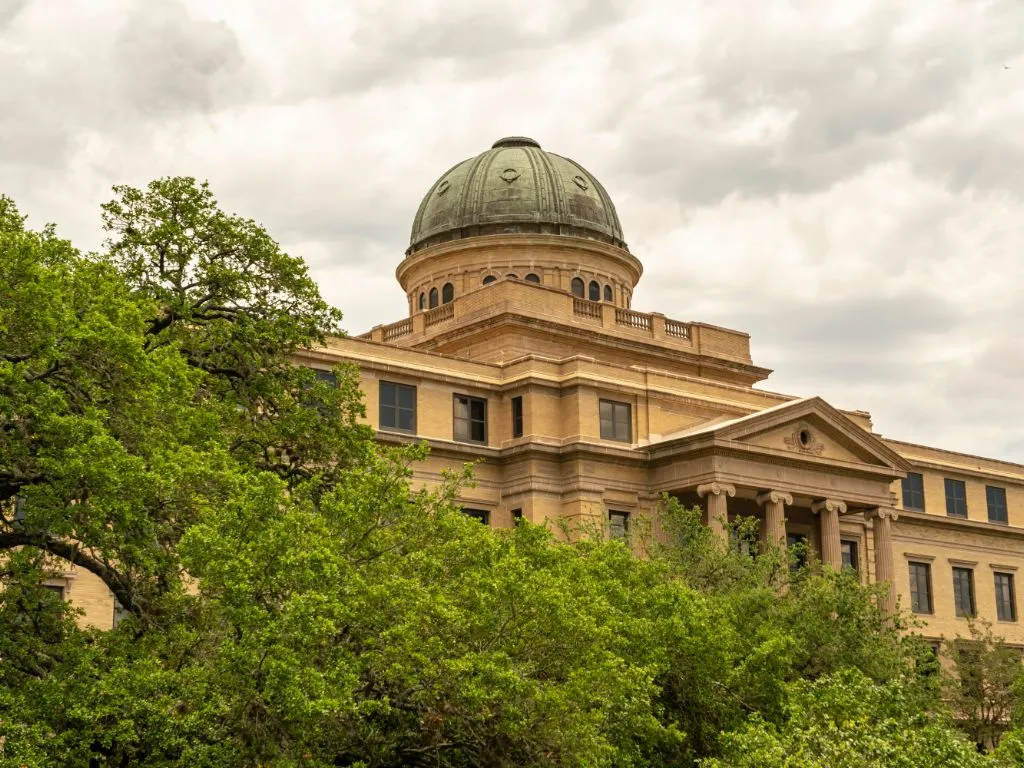 ---
Considered one of the fastest-growing cities in the U.S., College Station is one of the best places to live in Texas.
This city is located in Brazos County and has a population of about 117,000 residents, with an annual growth rate of 1.33%. College Station offers its residents a dense suburban feel, access to quality education, and a friendly environment.
Let's address ten things to know before moving to College Station, TX!
1. College Station has an excellent location
College Station is centrally located in Brazos County, which places it close to other major urban centers. Distances to Houston are 80 miles; Austin is 100 miles; San Antonio is 170 miles; and Dallas is 180 miles from College Station.
Residents of this city greatly benefit from the city's convenient proximity to several big cities, events, tourist destinations, universities, and businesses.
MAF Widget
2. Home to the prestigious Texas A&M University
College Station is home to the world-famous Texas Agricultural and Mechanical University. Founded in 1876 as the Agricultural and Mechanical College of Texas, the school adopted its current name in 1963. College Station was also given its name by the US Postal Service in 1877 because of the nearby A&M University and the nearby railway station.
Even though A&M's main campus is in College Station, it also has a presence in Bryan, often called the Twin City of College Station. In August 2020, the Texas A&M University System Board of Regents officially recognized Bryan-College Station as the new home of A&M rather than just College Station. Both the RELLIS Campus and the Health Science Center of Texas A&M University are located in Bryan.
3. The city has 22 public schools
One of the things that makes College Station attractive is the availability of excellent educational opportunities. This city offers a wide variety of well-regarded schools, making it an attractive destination for families.
There are 14 primary schools, 2 middle schools, 2 junior highs, and 4 high schools in the Bryan-College Station area. There are also many private and charter schools, leaving you with various options from which to choose for your kids.
4. College Station has a humid and hot climate
The climate in College Station is just as hot and humid as the rest of Texas. March, April, and October are the three best months in College Station. Meanwhile, June, July, and August are the exceptionally hot months of the year, with August being the hottest month. In August, when temperatures average 96.5, College Station is generally hotter than most other parts of Texas.
This city rarely gets any significant snow, and the winter months see a little drop in electricity usage compared to the summer months when A/C is in full use. If you're moving from a place with cooler temperatures, you should be prepared for College Station's humid temperature.
5. "Redass" is a common word in this city.
You'll likely encounter the phrase "redass" while in College Station. "Redass" is slang for a person with an abundance of team spirit. In other words, you might be a "redass" if you go to every midnight yell, watch every home football game, drive a maroon car, and memorize the War Hymn.
Just so you know, being called "redass" in this region is meant as a compliment and not as an insult.
6. Football is a big deal.
There's no denying it: Bryan-College Station is a football town. The football program at A&M is rich in tradition, having won one national championship and two Heisman Trophies, and it has one of the finest atmospheres at college football games anywhere in the country. Kyle Field's capacity of 102,733 is the biggest in the Southeastern Conference.
Living here would be fascinating if you're a football fan.
7. College Station's cost of living is equal to the national average.
According to Areavibe, College Station's cost of living is equal to the national average and 8% higher than the state average.
Utilities are 6% less than the national average. Health care is also less expensive than the national average by 10%. The median home price in College Station is $319,877, which is much less than the national average.
Groceries are, however, 3.3% higher than the national average; a liter of milk costs $3.07, while a loaf of bread costs $2.17. Notwithstanding, the cost of living here is still reasonable.
8. The crime rate is lower than the national average
College Station has a lower-than-average crime rate compared to the rest of the country. Burglaries are reported more frequently here than in other parts of the state. On the other hand, due to effective security measures adopted by local authorities, violent crimes such as armed robbery remain infrequent, allowing citizens to feel safe walking about late at night or in unfamiliar neighborhoods.
College Station has a violent crime rate of 12.7 compared to the national average of 22.7. It also lower has a property crime rate of 33.1% which is less than the national average of 35.4%. College Station is generally regarded as a safe area to live in; nevertheless, as in any city, residents should exercise caution and avoid walking alone after dark. 
MAF Widget
9. There are lots of job opportunities
College Station has one of the strongest economies in the country, thanks to the presence of magnificent universities and college institutions like Texas A&M University, which in turn bring about a plethora of job opportunities for residents.
Several industries in this area, including healthcare, manufacturing, IT, professional services, and business services, have expanded greatly in recent years. There has been a 3.6% growth in employment during the past few years.
10. Residents are friendly
How frequently does "Howdy" get used as a greeting where you live? Well, it's a common greeting in College Station, and you would even see "Howdy Dammit " t-shirts or bumper stickers a lot around here. If you're new to College Station and find yourself in need of assistance, you'll find that the residents are welcoming and helpful.
Volunteerism is also huge here, as evidenced by "the largest student-run service project in the nation," the annual Big Event community service day. With so many warm and welcoming people in the city, you will quickly feel at home here.
To Sum it All Up
College Station boasts a low cost of living, great accessibility, affordable housing, low home prices, a welcoming community, ample employment possibilities, and access to highly regarded educational institutions. This would be a fantastic spot for you to call home. But if you're not used to living in a hot region, you probably won't like it here.  
Learn More About Living in College Station, TX