Pros and Cons of Moving to El Paso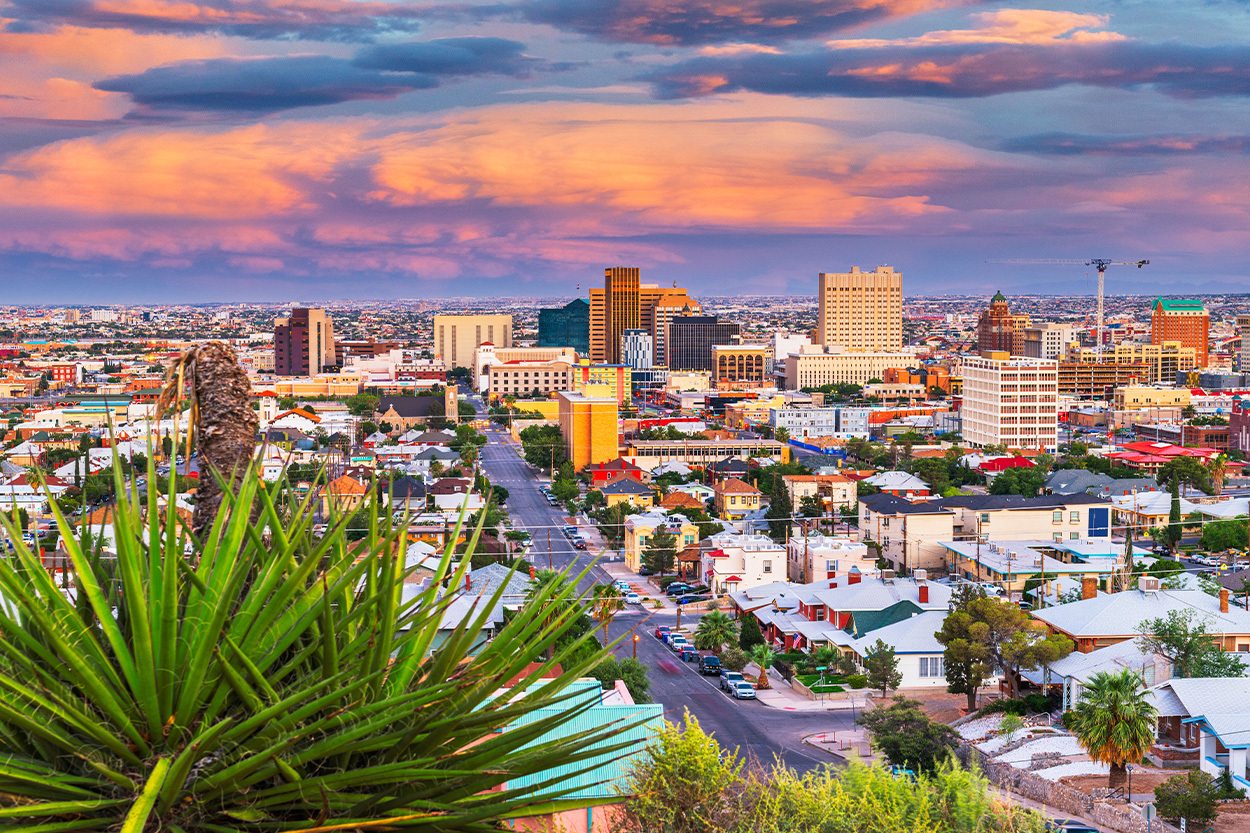 ---
Greeting hombre!
Seems to me you're looking to learn a bit about El Paso Texas.
Well, this sunny city definitely has a lot to offer people looking for a more slow-paced lifestyle. But while the city does giveth, it also taketh away.
Because there are some serious cons that you definitely want to be aware of before making the move.
Don't worry, you're about to learn all the pros and cons of moving to El Paso Texas in this short video.
Let's get started. 
Con #3, Dating options
No matter how you slice it, the whole "dating problem" affects just about everyone living in El Paso Texas.
You see, the women in this city outnumber the men 3 to 1. So for all my Single Ladies out there looking to have a man put a ring on it, you're looking at a challenging situation.
No matter how bootylicious you may be.
Make sure you rewatch this part to catch all the Beyonce references.
The women who are in serious relationships, don't think this problem doesn't affect you.
Because with all these ravenous single women on the prowl, it's very possible that your mate will be targeted.
So, unless you want to put everything your man owns in a box to the left, I'd rethink the move.
Con #2, Location
I'm sure some people hearing that last point was probably thinking "well, I'll just go to a surrounding city to find love".
Oh, you poor lonely soul.
Here's the thing about living in El Paso Texas. It's more of an introverted city. And by that I mean that it's extremely isolated.
El Paso is located hours away from any city that you'd want to plan a day trip to.
Want to head to San Antonio? Be prepared to drive for 6 hours.
And cities such as Dallas and Fort Worth are even further away.
So, yea. If you like to plan little getaways, make sure to have the funds to purchase a plane ticket. If not, then I hope El Paso has everything you need to be happy.
Con #1, Heat
Ok, so we established that your love life won't be heating up in El Paso (unless you're a single man).
But I promise you that everything else will.
Because in this city, things get hot. And they pretty much stay that way.
Especially during the months between May and September. During this time of year, residents have to be strategic about leaving their homes.
Most only run errands either early in the morning or late afternoon in order to avoid the dry and intense heat.
If I could choose a theme song to match the vibe, it would def be "hot in here" by Nelly.
Speaking of heat, trying to buy a house in today's climate will certainly make your temperature rise.
That's why I recommend using HomeandMoney.com's fantastic service.
They'll make buying a house easy by connecting you with your very own personal assistant who will help you find an agent, get funding, and basically do all the heavy lifting for you.
Best of all, the service is absolutely free!
Just fill out the quick form below.
Ok, now let's check out some pros of living in Mesa.
Pro #3, Affordability
A great benefit to living in El Paso is just how affordable it is.
The cost of living is below the national average, especially in the housing and healthcare categories.
This is a place where your dollar will definitely stretch. Leaving you with enough money to fully enjoy the next pro on this list.
Pro #2, Weather
Ok, I know that we just recently talked about how hot it can get here.
But that doesn't mean that temperatures are always soaring. The Spring and Fall seasons are as close to perfect as one can experience.
And outside of the heat, there aren't really any negative weather conditions you'll experience here.
You'll get an almost guaranteed 300 days of sunshine without ever having to worry about pesky snow or too much rain.
Making it the perfect conditions for you to enjoy…
Pro #1, Outdoor activities
With all the sunshine you'll get in El Paso, it would be a crime if you didn't enjoy the many outdoor activities at your disposal.
For starters, you'll get to take in the gorgeous Franklin Mountains. And here, you'll be able to rock climb, trail biking, or go for a scenic hike.
If you're an outdoor enthusiast, you will definitely not want to leave El Paso once you get a taste.
And if you don't die from heatstroke, it may even be the type of place you can call your lifelong home.