10 Things to Know Before Moving to Framingham, MA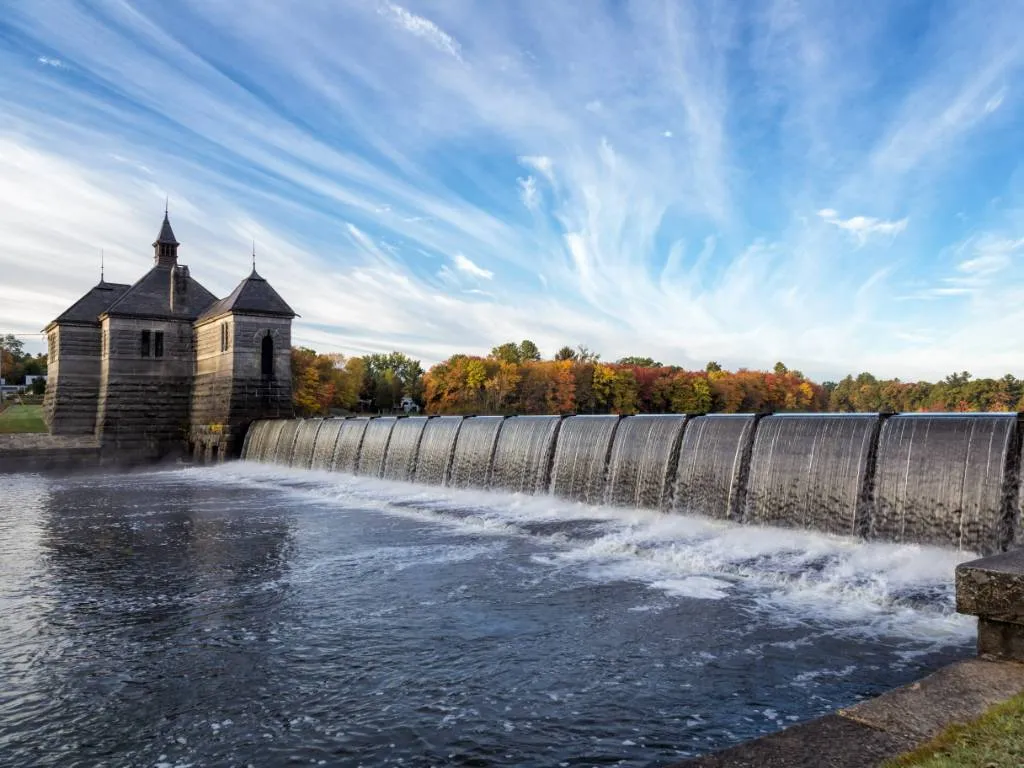 ---
Framingham, a lovely and historic city in Middlesex County, Massachusetts' MetroWest region of Greater Boston, is home to an array of recreational facilities, sports grounds, and cultural landmarks. Framingham was known as "the Largest Town in the Country" until a vote in 2017 made the town a city instead.
Garden in the Woods, Edward F. Loring Skating Arena, and public beaches are just a few examples of the conserved property and outdoor activities available here. Great local schools and universities, easy access to neighboring Boston, and a robust employment market are a couple of the benefits of calling Framingham home.
Here are ten things to know before moving to Framingham, MA.
1. Living costs are 38% higher than the national average
Living costs in Framingham are high because the city is part of Metro Boston, which is among the most expensive regions in the United States. The city has a cost of living index of 138.
Framingham has an average home price of $603,064 if you're thinking of making the purchase to relocate here. A year's worth of living expenses for a single person in Framingham comes to $46,861. This includes all the basics, including accommodation, food, child care, transportation, health care, taxes, and entertainment.
2. Work in the medical, educational, or retail sector
The office, medical, educational, biotech, and retail sectors are the backbone of Framingham's robust and expanding economy. This city is the regional hub for shopping, hence, the city's various office and retail facilities are major employers.
Over the next decade, employment in Framingham is projected to increase by more than 41%, far higher than the national average. Framingham's most prominent employers are Framingham State University, Bose Corporation, TJX, Staples, and MetroWest Medical Center.
3. Live in neighborhoods like Saxonville or Nobscot
Framingham's historic districts each have their own character and charm. Here are some of Framingham's finest options for both multi-family dwellings and child-friendly communities.
Saxonville, up in the northern part of town, is a creative residential neighborhood not far from Framingham High School and Shoppers World. Seven parks, including Lake Cochituate Beaches and Saxonville Beach, as well as three playgrounds, make Saxonville one of the most notable communities in Framingham for families with children.
Another admired area of town is Nobscot, located in the far northwest section. Nobscot is a tranquil community with sprawling estates and expansive green spaces, bounded by Saxonville to the west, the Massachusetts Turnpike to the south, the Garden in the Woods, and Callahan State Park to the north and east.
There are many apartment and condo complexes along Route 9 in West Framingham. Pubs, supermarkets, and a sizable daycare are just a few of the local establishments in the community.
4. Enjoy 200 sunny days in a year
Approximately 200 days of sunshine and 120 wet days per year characterize life in Framingham. Massachusetts is known for its heavy snowfall and wet weather, so get ready. In comparison to the national average of 28 inches, this city sees 47 inches of snow annually. Moving to Framingham from a warmer climate can be challenging during the winter months, but the summer months of June, July, and August are pleasant and dry.
Do you want to be a seasoned Framingham winter veteran after your first year? Get a good coat, some boots that won't let the snow in, and some thick gloves for the winter. Remember to bring booties and a sweater for any pets you plan on bringing along.
5. Attend Framingham State University
There are 14 public schools in the city, all of which are part of the Framingham Public School District. A Jewish day school, Marian High School, Sudbury Valley School, three parochial schools, and a specialist school are just a few of the many private schools available to families in the area.
Several respected institutions of higher learning can be found in Framingham. The highly acclaimed Framingham State University is one of three colleges in town, and the city is within driving distance of more than sixty other colleges, universities, and technical schools, including Wellesley College (7 miles), Babson College (9 miles), Brandeis University (10 miles), Lasell College (10 miles), Bentley University (12 miles), and lots more.
6. Visit The Amazing Things Arts Center in the Downtown area
Downtown Framingham offers a vibrant urban environment with easy access to public transit as well as regular commuter rail service to Boston and Worcester, among other nearby cities. The Amazing Things Arts Center is only one of the many cultural attractions in downtown Framingham, which also features a wide variety of ethnic eateries and unique boutiques.
On your way to the train, get a cup of delicious Brazilian coffee at one of the town's many bakeries. The city's main administrative headquarters are also located at the downtown's Memorial Building.
7. Boston is 20 miles away
Framingham's convenient location is one of the city's best features. Located in Massachusetts' MetroWest area, Framingham is only 20 miles from Boston, making it a convenient commuter destination.
The Mass Pike and Route 9 are both easily accessible from the town, making this a great spot for frequent travelers. In addition, some lovely New England towns, such as Concord and Lexington, are easily accessible via short car rides.
8. Enjoy great food at Bourbon's or Margaritas
Framingham isn't an enormous metropolis, but it certainly provides citizens with a high quality of life. Here are a few places to eat in Framingham.
Enjoy some margaritas and delicious enchiladas at one of Framingham's best chain eateries. Margaritas has specials every week, including happy hour, late-night, and service, hospitality, and healthcare savings.
Bourbon's is one of the best restaurants in Framingham, so stop by there for a delicious craft cocktail. Bourbon's has a great pub menu with several dishes to be shared, making it a great place to meet new people. Try some of the chorizo and scallops.
9. Get quality healthcare at MetroWest Medical Center and Saint Vincent Hospital
Residents in Framingham have access to numerous medical facilities. Several excellent medical centers serve the people of Framingham, including the city's two major hospitals, MetroWest Medical Center and Saint Vincent Hospital.
The community also provides pharmacy services, physiotherapy, mental health treatments, and home health aides. Residents of Framingham don't have to go far to access high-quality medical treatment, thanks to the abundance of facilities in the neighborhood.
10. A low crime rate
The crime rate in Framingham is 2,806 per 100,000 residents, making it 41% less than the national average crime rate.
The violent crime rate is 24% lower than the national average of 22.7, while the property crime rate is 44% lower than the national average of 35.4. Overall, Framingham is a safe city to live in.
In Conclusion
Framingham, Massachusetts, is a historic and vibrant city that offers job opportunities in various sectors, diverse neighborhoods like Saxonville and Nobscot, and around 200 sunny days annually. With great educational options, easy access to Boston, and a low crime rate, it's a safe and appealing place to live. However, keep in mind that this city comes with higher living costs due to its proximity to Boston.
Learn More About Living in Framingham, MA