8 Things to Know Before Moving to Stowe, VT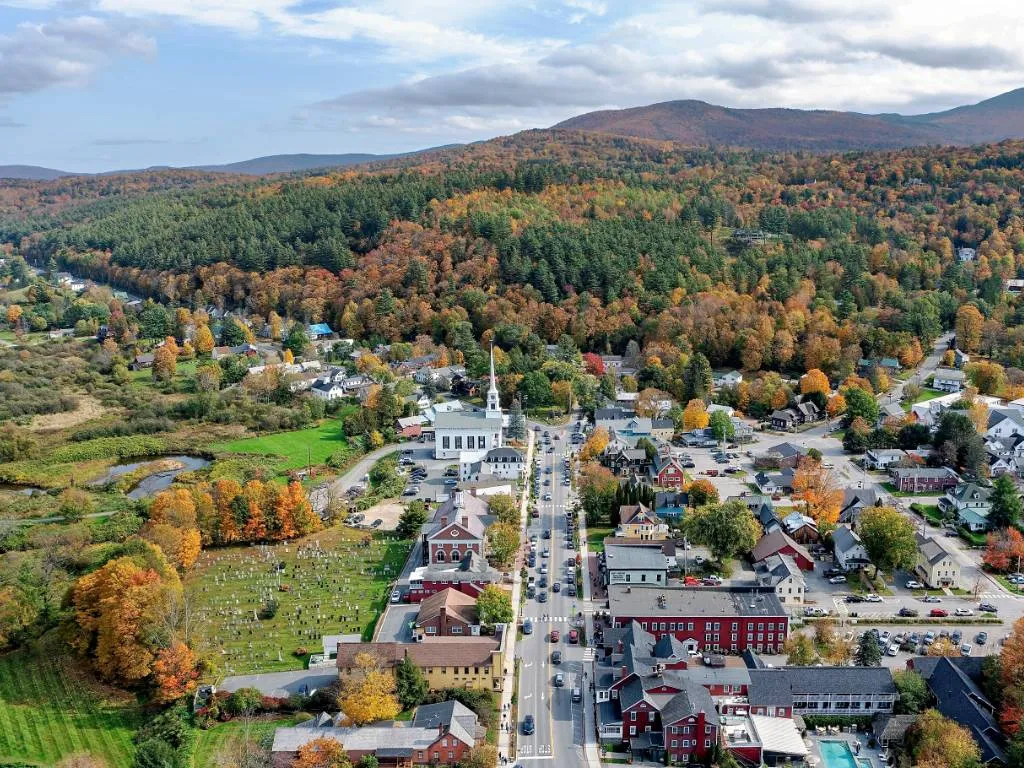 ---
Known as the "Ski Capital of the East," Stowe is a town in Vermont with a small population of a little over 5,000 residents. It is located in Lamoille County and is one of the best places to live in Vermont.
Stowe, VT, is a fun place to live since it has the minor conveniences of a big city without the congestion. Some of the advantages of residing in this area include access to job markets and enjoyable summers.
Let's consider eight things to know before moving to Stowe, VT!
MAF Widget
1. Enjoy great food and coffee at Stowe Bee Bakery or Maple Latte
There are many well-known breweries, restaurants, and coffee shops in Stowe, making it a popular destination in northern New England. Stowe Bee Bakery is, however, one of the best local coffee shops in this city.
This cozy cafe is perfect for enjoying delicious, freshly prepared delicacies and a cup of steaming coffee in the morning or afternoon. Stowe Bee Bakery is known for its excellent cuisine and coffee, but what sets it apart is the warm reception of its staff.
Also, there's Maple Latte, which features a bakery stocked with all sorts of delightful cuisines, including some truly excellent sandwiches. Besides maple lattes, this cafe is known for making various other delicious lattes.
2. The crime rate is lower than the national average.
Stowe's crime rate is less than the national average. The city's violent crime rate is 9.0, which is less than the national average of 22.7. The property crime rate in this city is also 31.2, which is less than the national average of 35.4.
Stowe has a somewhat high crime rate for a city of its size, yet this does not make it an unsafe place to live. Some parts of Stowe have a high crime rate, while others have a very low one. Many neighborhoods in Stowe are pretty secure for raising a family, so you can find a safe place to buy or rent a house with the help of a good agent.
3. Summer is a fun-filled time in the city
During the winter months, Stowe becomes a popular ski destination. However, not many people are aware of how exciting it is to visit this city in the summertime.
In the summer, Stowe offers activities for people of all ages and skill levels. You can go swimming, hiking, mountain biking, road riding, fishing, and paddling. You can also take a stroll and enjoy the scenery of the nearby mountains.
Also, Stowe hosts a fantastic traditional 4th of July celebration every year, complete with fireworks. In addition, there's also a balloon festival that features multicolored hot air balloons. Also, in this season, the city sees an influx of tourists, and there are a lot of things to see and do.
4. The cost of living is 32% higher than the national average
The cost of living in Stowe is 32% higher than the national average and 20% higher than the state average.
Groceries are 13% higher than the national average; a loaf of bread is $3.31. Healthcare is 5% higher than the national average, while transportation is 9% higher than the national average. Also, utilities are 10% higher than the national average.
The median home price is $778,047, which is higher than the national average. This is quite expensive, and It's important to keep this in mind when comparing the cost of living in Stowe to that of your current location.
5. There are 5 schools in Stowe
There are only 5 schools in Stowe. They include 2 private schools serving 94 students and 3 public schools serving 791 students. The small number of schools is due to the small size of the city and its small population. Nevertheless, the public schools in this region are highly rated, and 89% of students in the town go to public schools. So, you do not have to worry about the standard of these schools, because they're quite regarded in the state.
The 2 private schools are the Appletree Learning Center, a preschool, and Mt.Mansfield Winter Academy, a special program emphasis. The 3 public schools are Stowe Elementary School, Stowe Middle School, and Stowe High School.
6. It snows in Stowe for most of the year.
With an average of 22.4 inches of snowfall in January alone, this town always has considerable snowfall for 7 out of the 12 months in a year. July, August, and June are the three best months to visit Stowe. The hottest month in Stowe is July, when temperatures average 77°F, which is colder than most other parts of Vermont. During the summer, there are rarely any days where the humidity is intolerable.
You'll love it here if you're fine with being chilly for the vast majority of the year. As was mentioned before, snowfall is a year-round occurrence in this region, so you should bring appropriate outerwear and snow gear.
7. Stowe has a short commute time
The average commute time in Stowe is 20.9 minutes. A typical commute in the United States takes 26.4 minutes, so that's faster than the norm.
MAF Widget
Stowe's public transportation system includes bus lines, taxis, and airport shuttles to both the Morrisville-Stowe State Airport (just seven miles north of Stowe village) and the Burlington International Airport (BTV), a full-service international airport located in South Burlington, Vermont (about 45 minutes away by car). The city also has bike lanes and paths for pedestrians and cyclists to use.
Even though there are a variety of ways to get around Stowe, most people who live there have cars.
8. The unemployment rate is less than the national average
Despite being a small town, the unemployment rate in Stowe is 2.7%, which is less than the national average. In recent years, job growth in Stowe has been positive, and jobs have increased by 1.4% over the past year.
The major industries are health care and social assistance, wholesale trade, art, retail trade, entertainment, and recreation. Meanwhile, the highest-paying industry jobs are in the wholesale trade.
With the low unemployment rate and right positioning, getting a job in Stowe wouldn't be much of a problem.
Finally
Stowe, VT, is a wonderful place to live with a lot to offer. But the high cost of living and the cold weather might not make it a good option for some people. Whether you'd like to move to Stowe or not, the decision is up to you.