10 Things to Know BEFORE Moving to Waltham, MA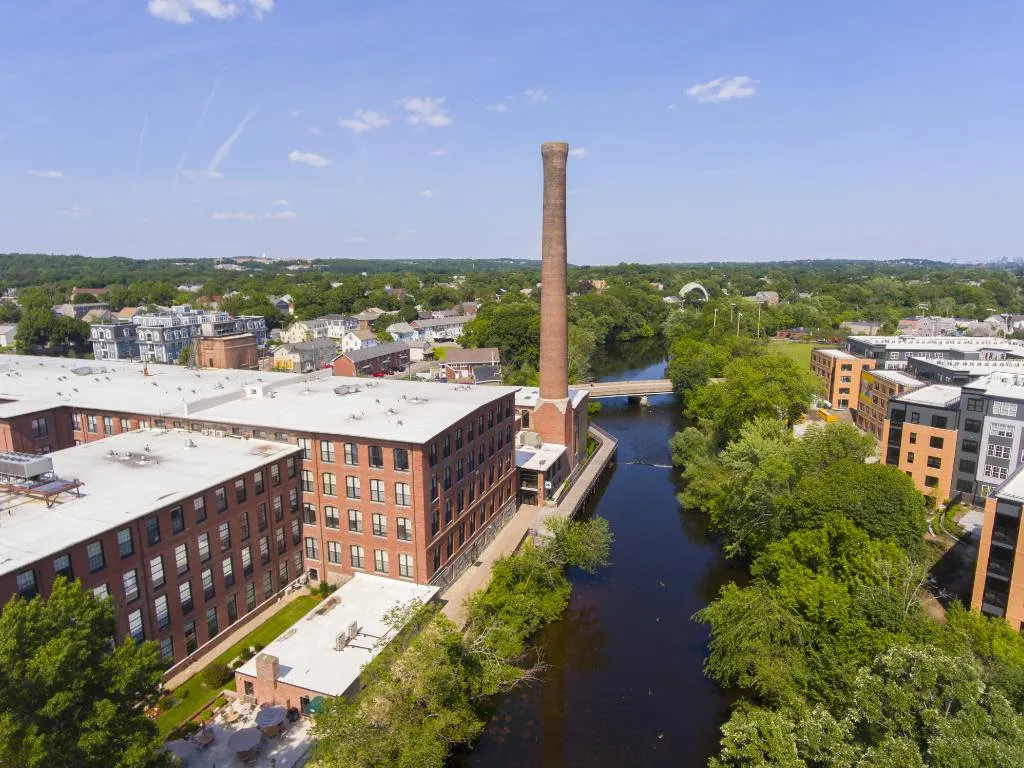 ---
Waltham, Massachusetts, sits on the Charles River in Middlesex County, not far from Boston. More than 62,777 individuals call the 13.76 square miles of the city home.
Waltham, a suburb of Boston, is a great spot to settle down. Many young families and professionals have moved to the city because of the welcoming community and excellent educational possibilities available there.
The city has been affectionately dubbed "Watch City" due to the significant impact the watchmaking industry has had on the local economy over the years.
Despite its rapid expansion, Waltham has managed to retain its quaint, residential atmosphere. Waltham is a popular residential area because of its proximity to Boston and its ability to provide residents with a peaceful environment away from the hubbub of the city.
Here are ten things to know before moving to Waltham, MA!
1. Learn about the city's history at The Waltham Historical Society or The Waltham Museum
Waltham became recognized as a town in 1738, though it had been populated as early as 1634. Waltham has made significant economic strides over the years due to its pivotal role in the industrial revolution.
The Waltham Watch Company, which has been in business since 1854, produced more than 35 million timepieces before it shut down its facility in 1957. The city has also been the headquarters for a number of major corporations, including the Boston Manufacturing Company and the country's first integrated textile factory.
Residents of Waltham can now learn about the city's impact on American industry by visiting one of several museums and historical sites that have sprung up to mark the city's historical significance.
The Waltham Historical Society is the best place to study and examine exhibits about Waltham's past.
The Waltham Museum has kid-friendly exhibits and events where you can gain knowledge about Waltham's heritage.
The Plumbing Museum is a one-of-a-kind institution that documents the evolution and improvement of plumbing technology across time.
2. A cost of living index of 149.2
People used to relocate to Waltham because of the affordable living expenses, but times have changed. The cost of living is 49% higher than the national average. In Waltham, the average cost of a home is $756,291. Housing costs are lower than in Boston, but other expenses, such as food and clothing, are around the same or even more expensive.
Having Boston so close has attracted a large population. That's why prices in the real estate market have been rising lately. Both homebuyers and renters can find suitable housing options among the many houses and condos available.
3. Live in Brandeis, Angleside, or Lakeview
Waltham is home to many well-known neighborhoods, including Brandeis, Angleside, Banks Square, Lakeview, Cedarwood, Bleachary, and Warrendale. There are lots of young professionals and students in the Brandeis area of Waltham because of the nearby Brandeis University. It's another beautiful place for single adults because of the abundance of apartments and condos in Angleside.
If you're looking for a great place to raise a family in Waltham, you might want to check out Lakeview. This family-friendly area features numerous dwellings. Those with children will also find Cedarwood a wonderful place to live.
4. Winters are chilly
Most people who are considering a move to Waltham are aware that the winters may be rather chilly, and the summers can be quite lovely. The highs in Waltham average around 35 degrees, and the lows around 16 degrees, with a range of 83 degrees. The winters can be freezing and snowy, and some months might see rainfall of up to nine days. The city gets 50 inches of snow a year.
Even though it might get rather chilly during the winter, you can rest assured that you will experience all four seasons in this area. All four seasons—summer's glory, autumn's mildness, winter's chill, and spring's rebirth—will be yours.
5. Work in the education, healthcare, or manufacturing industry
The majority of Waltham's residents commute to Boston each day for employment. The distance from Waltham to Boston is only 116 miles.
But if you're looking for a job, Waltham has plenty of opportunities too. With over 36,000 people already employed in the city of Waltham, it shouldn't be hard to be hired.
Jobs in education, healthcare, manufacturing, management, social services, and professional, scientific, and technical services account for much of the city's economy, making Waltham an attractive place to settle down and build a career.
Thermo Fisher Scientific, AMAG Pharmaceuticals, ImmunoGen, Raytheon, and Commonwealth Financial Network are among the top places to work in Waltham.
6. There are 10 schools in the Waltham Public School District
Waltham is a large city, and its residents tend to be families. For this reason, there is an abundance of educational options available. The Waltham Public School District has ten schools available to more than 5,600 pupils. John W. McDevitt Middle School and John F. Kennedy Middle School are two of the highest-ranked schools in Waltham, as ranked by Greatschools.
The internet rankings may not be as high for the other colleges, but there are still many from which to choose: the Henry Whittemore Elementary School, Douglas Macarthur Elementary School, James Fitzgerald Middle School, William F. Stanley Elementary School, Northeast Elementary School, and the Thomas R. Plympton Elementary School are just a few of the most well-liked schools in the area.
7. The crime rate is lower than the national average
Waltham has a crime rate that is 43% lower than the rest of Massachusetts, placing it in the top tier of the nation's safest cities.
Waltham's annual crime rate of 14.31 per 1,000 residents is 3.2 times lower than the national average. In Waltham, only one in every 134 residents falls victim to a violent crime.
8. Eat at Tempo or Waltham's Chateau Restaurant
Waltham is home to different excellent dining options, perfect for a sophisticated brunch or evening out. Waltham is home to many exciting new eateries, many of which provide creative takes on traditional New England fare with a smattering of international and regional influences. Eating out in Waltham is always an adventure, whether you're looking for traditional New England clam chowder or authentic Italian cuisine.
Spanish tapas and sangria are on the menu at Solea Restaurant and Tapas Bar. Waltham's Chateau Restaurant is an Italian restaurant that has been a neighborhood staple since its 1933 opening.
Tempo is a restaurant serving New American food and a wide variety of drink specials during happy hour. People especially like the cheese rolls and Brussels sprouts.
9. Enjoy fresh outdoor air at Prospect Hill Park or Spray Park
Living in Waltham provides enough opportunities to enjoy the outdoors and discover the city's many parks and open green areas.
Prospect Hill Park is a wonderful place to go hiking, walk your dog, and get some fresh air, and it's also a great place to bring the kids. There is a picnic area and a playground at Spray Park. The whole family will enjoy the peaceful atmosphere at Nipper Maher Park.
One of the most effective ways to get to know your new neighborhood is to spend some time exploring Graverson Playground, a wonderful park with athletic fields and pet-friendly sections.
10. Visit The Rose Art Museum or Gore Place
When a person moves to Waltham, they will never be at a loss for things to do, whether they are looking for family-friendly or romantic options. The city offers a wide variety of indoor and outdoor activities, perfect for anyone, whether they choose to explore historic buildings or peruse the works of local artists.
When it comes to collections of contemporary and modern art, the Rose Art Museum is among the best in all of New England. Gore Place has been preserved as a National Historic Landmark, and tours of the home are open to the public at no cost.
Known by its more common name, "The Vale," the Lyman Estate is also a well-known location for weddings. Stonehurst, the estate of Robert Treat Paine, is a quaint country house on 109 scenic acres.
In Summary
With its bustling center and peaceful suburbs, Waltham, Massachusetts, is a great place to call home. The city is one of the best areas to settle down and prosper in all of Massachusetts because of its convenient proximity to Boston. However, the city's cost of living is much higher than the national average, and the winters are extremely chilly.
Learn More About Living in Waltham, MA