15 Things to Know Before Moving to Denton, TX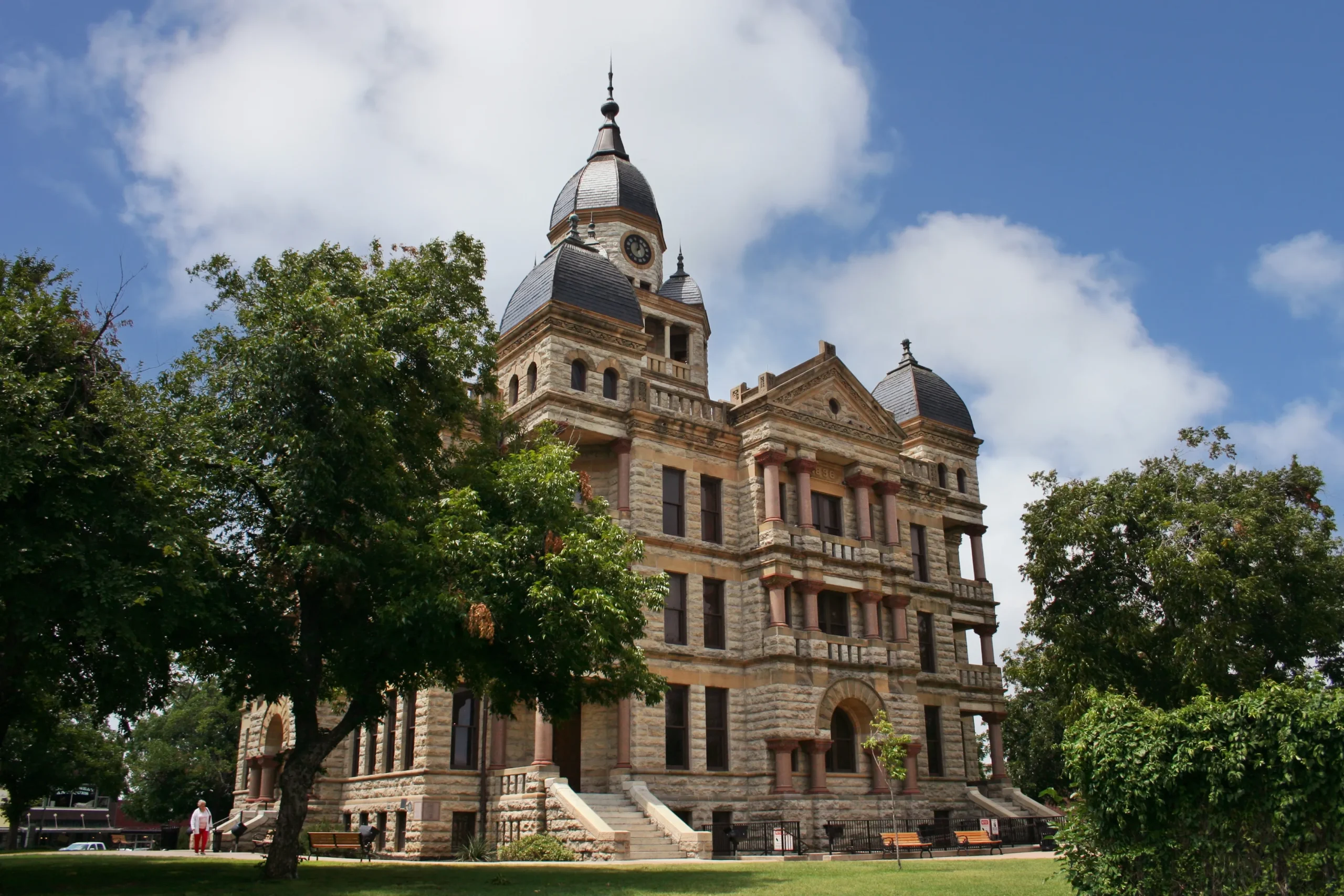 ---
Denton, Texas, is a terrific area to live with a lot to offer individuals who desire the fun of a metropolis, the vibe of a small town, and a touch of eccentric flair.
Denton, which is just around 40 miles from Dallas, is well-known for its vibrant arts and cultural scene, complete with several venues for live music and a bustling downtown square. The city is often called "Little Austin" or "Little D."
Here are fifteen things to know before moving to Denton, TX!
1. It is home to two universities
Around 50,000 students annually attend North Texas's two major colleges, the University of North Texas and Texas Woman's University. Rather than fostering a rowdy environment, the proximity of Denton's educational institutions makes it a prime location for pursuing a career in the field of your choice.
Both schools have a strong reputation and can offer a solid education in a wide range of degree programs, but Texas Woman's University is particularly well-known for being a pioneer in equipping its female students with the knowledge and experience necessary to compete successfully with their male counterparts in the workforce.
2. Music is a big deal here
While Denton's schools are excellent, the city is better recognized for its lively music scene. When it comes to music, Denton has been named one of the best in the country in 2008 and 2014 and receiving coverage in major publications like The New York Times and The Guardian.
If you're a music lover, Denton is a great place to call home because of all the cheap and free concerts put on by the local universities. In addition to producing artists like Roy Orbison, Norah Jones, and Don Henley, the University of North Texas is home to a world-renowned performing arts facility, the Murchison, where students and visitors alike can enjoy world-class shows.
3. The cost of living is 3% lower than the national average
Denton may be growing rapidly, but it is still considerably cheaper than many others of the state's largest cities, including Dallas.
As a whole, the cost of living in Denton is 3 percent less than the U.S. average. Even though it's a bit more expensive than the rest of Texas, it's still a steal for a city experiencing so much growth and vitality.
Essentials such as groceries, utilities, and transportation cost less than the national average, and the city's median home price is $355,884.
4. Take in the cowboy culture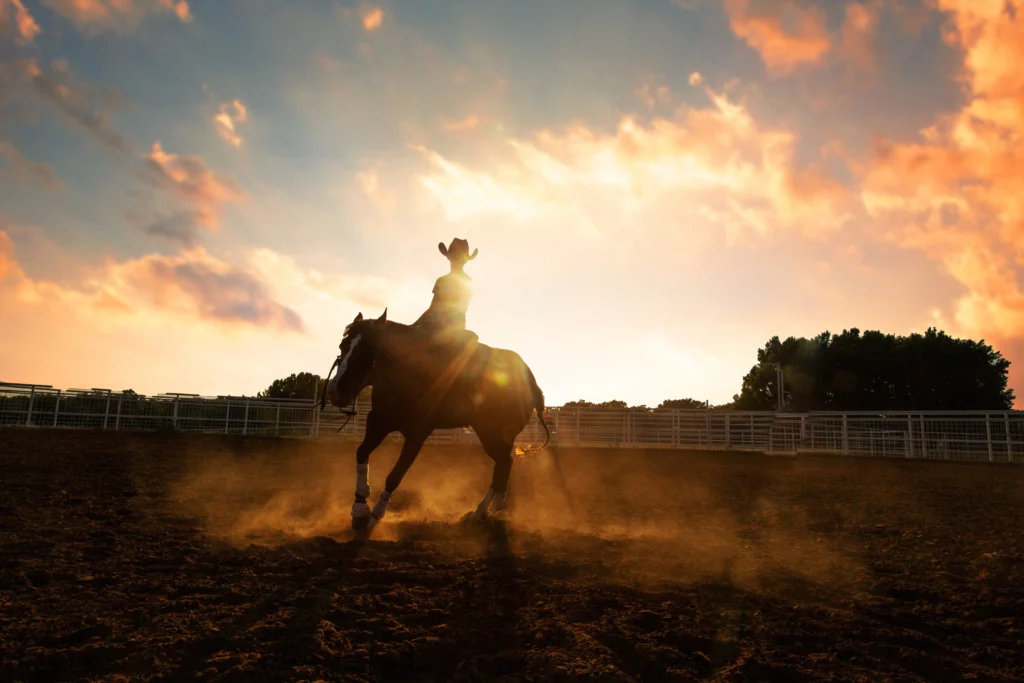 Denton takes pride in its Texan heritage by celebrating its love for cowboys. Cowboy events have been entertaining locals and visitors alike with thrilling rodeo competitions and delicious food for more than a century.
To get a taste of cowboy culture beyond the rodeo, you can visit one of the numerous horse ranches in the region. If you decide to make this area your permanent home, you can indulge in activities like horseback riding and open-air recreation.
5. Visit the historic Denton Square
Located in the center of Denton's downtown, the Denton County Courthouse-on-the-Square is a significant historical landmark. It is the oldest structure in Denton and was restored in 1986, earning it a place on the U.S. Register of National Historic Places.
Denton Heritage Park is a collection of buildings from the city's first neighborhoods lovingly restored to their former beauty.
The entire area has been transformed into a modern urban hub with various shops, restaurants, and tourist attractions.
6. There's a lot of growth and construction going on
In addition, there is a significant amount of growth taking place in the city of Denton.
While this does raise some of the typical issues associated with construction in and around the city, it also means that there are enormous opportunities for new construction and the growth of existing communities in Denton.
7. The city is walkable
Most of Denton's attractions, eateries, and points of interest can be found in its compact downtown area, making it ideal for strolling.
Because of the college's proximity to the city, students, faculty, and staff can easily access a wide variety of services, from dining to entertainment, without ever having to leave campus.
8. You get to enjoy mild winters, but summers are hot
This is Texas, after all, where winters are mild, and summers are scorching. In February, when the rest of the country is freezing, Denton has an average high of 59 degrees, but in August, the city's average high of 96 degrees is terrible.
Temperatures rarely drop below 22 degrees Fahrenheit or rise over 102 degrees Fahrenheit throughout the year. So although the winters in Denton are mild, you'll have to deal with the sweltering heat in summer.
9. The city has a rich theater scene
Denton has a rather robust cinematic and theatrical heritage, which might surprise you. Bonnie and Clyde's 1967 premiere, along with other Hollywood classics, took place at the illustrious Campus Theater.
There is a thriving community theater culture at the University of North Texas. The Campus Theatre has hosted two film festivals (Denton Black Film Festival and Thin Line Fest) in recent years.
10. Grab some food to eat at Juicy Pig Barbecue or Barley and Board
There is no shortage of fantastic restaurants in Denton, which is famous for its assortment of authentic and savory eateries.
Barley and Board is an upscale version of a traditional American chophouse. A hip and welcoming coffee house in the heart of downtown, Jupiter House Coffee has become a neighborhood institution. At Juicy Pig Barbeque, you can have barbecue and fixings in the traditional Texas manner.
11. Get a job in the education industry
Are you looking for a job in Denton? Peterbilt Motors, Texas Health Presbyterian, and the University of North Texas are just a few of the leading employers in Denton, which helps to ensure that the city's economy is predominantly based on education, healthcare, and automotive.
Payscale has estimated that the typical annual pay for a Denton resident is $61,000. In the next decade, employment in Denton is expected to expand by 47.5%, far more than the national average of 33.5%.
12. NASCAR fans would love this city
NASCAR is a big deal in this city. Denton is home to many NASCAR enthusiasts. The Texas Motor Speedway, the site of numerous NASCAR events throughout the year, is located only a few miles from town.
Not only do they organize races, but also monster truck rallies and concerts by well-known bands, making this a premier entertainment destination in Denton.
13. The city hardly ever experiences tornadoes
Newcomers to Denton may feel concerned about their decision to settle there because of the widespread belief that the city is frequently at risk for tornadoes. Tornado warnings for the city are rather common, but actual tornadoes rarely make it into the city itself.
Rain and wind are about the worst things that may happen in Denton, but other than that, the town is secure.
14. Attend the Denton Rosebud Festival or the Denton Airshow
The city of Denton offers its residents and visitors an abundance of activities to choose from, with something for everyone.
There are tens of thousands of visitors to the North Texas State Fair and Rodeo each year, making it an integral component of Denton's culture throughout many decades. Visitors to the Denton Airshow at the Denton Municipal Airport get to see all sorts of planes up and personal, as well as participate in aerial exercises.
The Denton Rosebud Festival celebrates the city and Arbor Day with a full day of activities, including games, food, and workshops, and it has been going strong since the 1930s. Each year, the best of Denton's music, crafts, food, and festivities are showcased during the Denton Arts and Jazz Festival.
15. Go ghost hunting at Old Alton Bridge
One of Denton's most recognizable features is Old Alton Bridge or the Goatman Bridge as it's more well known. Old Alton Bridge is an ordinary iron truss structure, yet legend has it that a demonic being called the Goatman haunts the bridge at night.
Ghostly sightings of all kinds, from unexplained lights to phantom people, have been reported at this location— anyone who crosses the bridge in the dark without a light risks being confronted by the vengeful Goatman.
Having been featured on various paranormal investigation shows, including Buzzfeed Unsolved, this bridge is now a famous destination for ghost seekers.
Summary
Denton has a lot of fun activities for everyone to enjoy, an affordable cost of living, and a great food and entertainment scene. However, the summer heat can be unbearable for some, so it's best to be prepared for this. 
Learn More About Living in Denton, TX