10 Things to Know Before Moving to Johns Creek, GA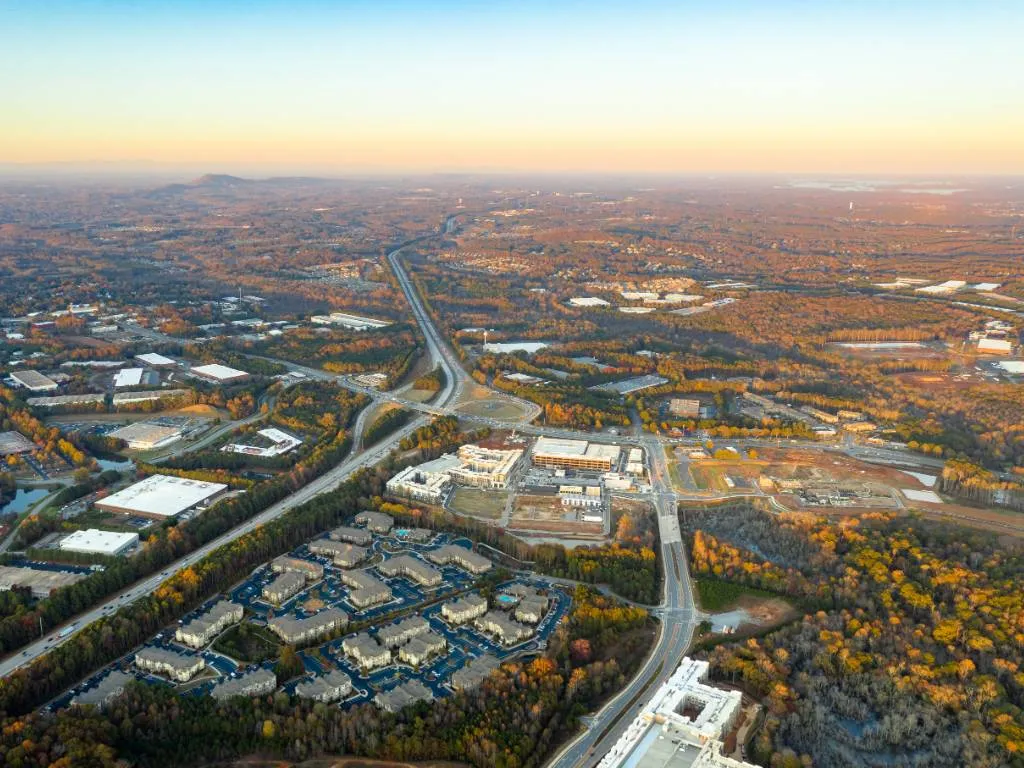 ---
Johns Creek is the 10th largest city in Georgia, with an estimated population of 82,453 as of the 2020 census. It's much bigger than its close neighbors, yet it's still second to Roswell in terms of population in northern Fulton County.
Johns Creek, a planned mixed-use neighborhood established in the 1980s, became a city in 2006. The city's closest neighbor inside Fulton County is Alpharetta, which is itself located in northern Fulton County at the Fulton/Gwinnett county boundary. Duluth and Peachtree Corners, also in Gwinnett County, are the closest major cities to it.
Let's check out ten things to know before moving to Johns Creek, GA.
1. The city is well-maintained and preserved
Taking a drive through some cities might make you feel like they're dirty and untidy. Fortunately, Johns Creek doesn't fall into this category. Multiple HOAs work hard to maintain the city's pleasant residential areas. The city does a fantastic job of keeping the roadways and medians in good condition.
And the city doesn't have to rely on the county for protection because it has its own police and fire agencies.
2. The Fulton County school system serves the city
Fulton County is responsible for educating students living in Johns Creek. The city is home to three different public high schools, with a fourth located in neighboring Roswell and serving a small area of the city. Johns Creek High School, Northview High School, and Chattahoochee High School, three of Johns Creek's four high schools, were all ranked by US News & World Report among Georgia's top 20 high schools in 2021.
Northview High School and Chattahoochee High School are two that are consistently named among the best schools in Georgia. The lowest-ranked of the four, Centennial High School, is still among the top 50 high schools in the state (out of over 430 schools).
3. Living here costs 13.3% higher than the national average
Johns Creek, with a cost of living index of 113.3, is not a cheap place to call home. The yearly cost of living for a single person in Johns Creek is $39,443, which is more than the national average of $37,433 but less than the cost of living in Georgia ($38,488). This amount includes housing, food, child care, transportation, healthcare, and taxes.
The housing market has a median home price of $654,944. This makes it difficult for first-time buyers to enter the housing market in the city.
4. Traffic can be brutal
The Johns Creek traffic is terrible. There is only one major artery running north to south and one running east to west. The end effect is a complete traffic nightmare during peak hours. There are, of course, alternative routes, but they, too, get clogged up during rush hour.
Morning commuters from Johns Creek to Atlanta should either get an early start or plan to sit in traffic. It would be ideal to travel north of Johns Creek first thing in the morning or even better, to work from home and avoid the trip completely.
5. Homeowners Association is a serious business
No matter how you feel about HOAs, it's undeniable that Johns Creek is replete with gated communities. As HOAs tend to result in well-kept and attractive neighborhoods, this may be seen as a plus by some.
You will need to ask extensively about different subdivisions if you are the type of person who dislikes being subject to approval procedures before making modifications to the outside of their home.
6. There's no downtown area
Because it is a newer planned city, Johns Creek does not have an old town as many of its surrounding communities do. The city, like many of its neighbors, does not have a central business district designed for pedestrians.
Newtown Park is home to an amphitheater where numerous city events take place. However, there are no close dining or shopping alternatives because it is located within the park.
7. Check out The Chattahoochee River or Autrey Mill Nature Preserve
Johns Creek and the surrounding area have all you need for a fun weekend. The city is littered with eateries, green spaces, malls, and shops. The Chattahoochee River and the Autrey Mill Nature Preserve are ideal destinations for nature enthusiasts.
Visit the Johns Creek Symphony Orchestra and the Johns Creek Arts Center, where both kids and adults can attend art workshops if you're a culture vulture. If you're looking for more things to do, see, and eat, including top sites like the Georgia Aquarium and World of Coca-Cola, head south to Atlanta. To find a quiet mountain cottage, travelers should head north to towns like Blue Ridge and Dahlonega.
8. One of the safest cities in the country
Johns Creek was named one of the 100 safest cities in the United States by the lifestyle website neighborhoodscout.com in 2022, at number 29! Although no city can claim perfect safety all the time, Johns Creek has a lower crime rate than the rest of Georgia, with a property crime victimization probability of only 1 in 205 as opposed to 1 in 50 statewide.
Based on an analysis of FBI crime statistics, neighborhoodscout.com has determined that Johns Creek has a crime index of 80, making it much less dangerous than 80% of all U.S. communities.
9. Live in The Falls of Autry Mill, Sugar Mill, or St. Ives Country Club
There is a wide selection of both homes for sale and apartments for rent in Johns Creek. Sugar Mill, St. Ives Country Club, and Oxford Mill are three of the most desirable neighborhoods in Johns Creek.
Living in Sugar Mill is like being in a little slice of heaven in Johns Creek, Georgia. Set between St. Ives and St. Marlo Country Clubs, this picturesque community offers a wide range of desirable features such as ten lighted tennis courts, a basketball court, a playground, a junior Olympic swimming pool, hiking paths, and a fishing pond.
If you're looking for stunning property, The Falls of Autry Mill is among the top neighborhoods in all of Johns Creek. This beautiful area features some of the city's finest real estate and is conveniently located near a wide variety of shops, restaurants, and entertainment venues.
St. Ives Country Club is regarded as one of the most prestigious communities in all of Johns Creek. In the center of St. Ives is the golf clubhouse, where residents have access to the 18-hole course, the swimming pool, and the excellent dining options.
10. The weather is often warm
Johns Creek has a humid subtropical climate. This means that the summers are quite warm and humid, and the winters are very moderate and chilly. If you like a mild winter with almost no snow, Johns Creek is the place for you.
In Johns Creek, July is the hottest month, with average high temperatures of 89 degrees Fahrenheit. Daily lows in January average 35 degrees Fahrenheit, making it the coldest month of the year.
In Conclusion
As a city, Johns Creek is doing rather well. Even though it's always a hassle to get around town, you'd get to live in a place with excellent educational opportunities, safe communities, and very few violent crimes. Even though the cost of living is high, many locals believe it is worth it.