10 Things to Know Before Moving to Columbia, MD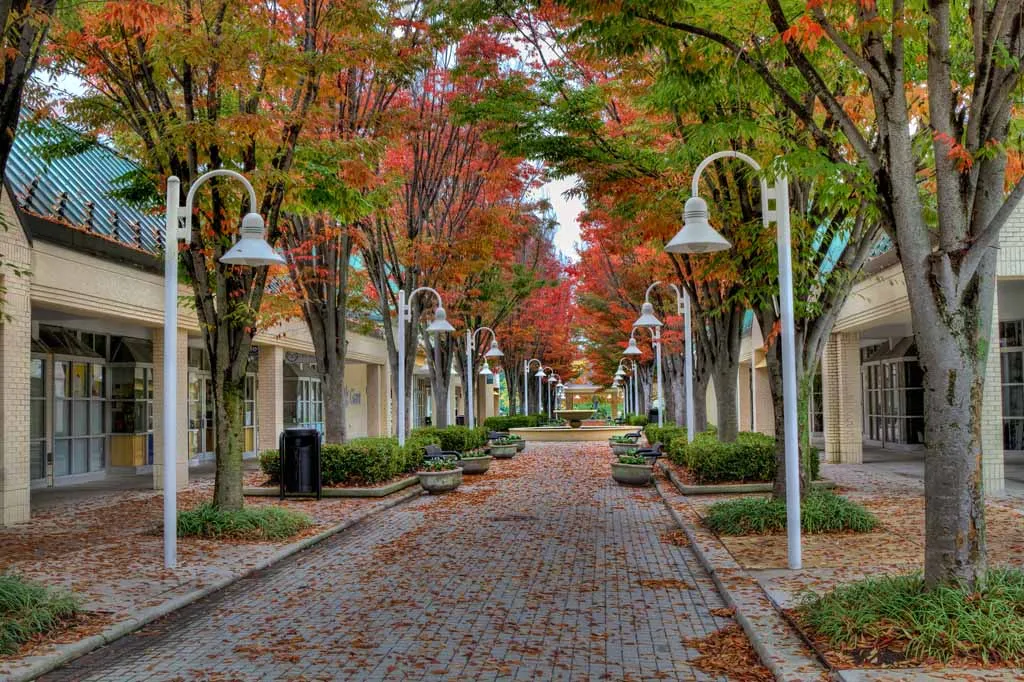 ---
The population of Columbia, at 106,000, is second only to that of Baltimore, in Maryland. The first village in the community opened in 1967, and the tenth in 1990. It was planned to improve people's quality of life by reducing isolation and facilitating easier access to services.
In 1967, Rouse made the bold decision to establish an entirely new city, marking the beginning of the modern era of planned residential developments. Situated midway between the nation's capital and Baltimore, Columbia has maintained its status as "a garden for growing people," in Rouse's words, thanks to its many parks, open areas, cultural institutions, and annual events.
Here are ten things to know before moving to Columbia, MD!
MAF Widget
1. Get a job in the tech or healthcare field
Columbia's thriving job market is a direct result of the city's closeness to Baltimore and the nation's capital, with opportunities available in fields as diverse as cybersecurity and IT, healthcare, and public administration. Despite the presence of several major employers in the city of Columbia, many residents still commute to other cities such as Baltimore or Washington, DC.
Tenable, with headquarters in Columbia, is the largest cybersecurity firm in the country. Over half of the Fortune 500 are customers, and the company serves over 30,000 organizations.
2. Housing costs contribute to the high cost of living
The cost of living in Columbia is around 15% more than the U.S. average, reflecting the city's affluent population. The house costs in this location are primarily responsible for the high total cost, with the city's median home price being $454,092. Nonetheless, compared to other parts of Maryland, health care in Columbia is more affordable.
Although housing is expensive in this city, rent in Columbia is often lower than in other regions of Maryland. A studio apartment costs about $900 monthly.
3. Famous people have called Columbia home
Alexis Ohanian, co-founder of Reddit and native Columbian, Cristeta Comerford, and Oprah Winfrey have all called Columbia home at some point in their lives.
Oprah Winfrey resided in Columbia throughout the 1970s and 1980s while she was working at WJZ-TV in Baltimore. Cristeta is the first woman to hold the position of White House executive chef since 2005.
4. Enough quality healthcare facilities
There is an abundance of medical facilities and providers in Columbia. Maxim Healthcare Services, a private medical staffing firm, has been in business for over 30 years and is the industry leader. Ten of the hospitals that make up MedStar Health, which has its headquarters in the area, serve the Baltimore-Washington area.
Johns Hopkins Medicine, the parent organization of the namesake hospital, is headquartered in nearby Baltimore. Johns Hopkins Hospital was ranked first in Maryland and fourth in the nation by U.S. News & World Report in 2021. One thing you can be sure of getting in this city is quality healthcare.
5. The city has 3600 acres of open space
The Columbia Association maintains 3,600 acres of open space, and the city also boasts a number of lakes, sports clubs, and tot lots (Columbia's creative version of playgrounds).
With a surface area of 27 acres, Lake Kittamaqundi is among Columbia's largest lakes. One of three artificial bodies of water in the District of Columbia, the lake was first constructed in 1966. There is a boathouse by the lake, which helps to explain why so many people come there throughout the summer for the festivities.
The Columbia Association manages several health and fitness centers, including the Supreme Sports Club.
6. Eat at Sushi Sono or Sapwood Cellars
Columbia is home to many cafes, taverns, and watering holes, where visitors can try anything from local fare to brews from around the world.
Sapwood Cellars is a brewery and taproom where visitors can sample brews from local breweries and eat at one of several food trucks that park there. Also, check out the Frisco Taphouse's extensive dinner menu and over a hundred beers.
Sushi Sono, a prominent Japanese restaurant with a view of Lake Kittamaqundi, is an excellent choice for a special occasion. In addition to serving delicious lunch and supper fare, Iron Bridge Wine Company features a wine list of 300 hand-picked bottles.
7. Enjoy nightlife at Toby's Dinner Theatre or The Merriweather Post Pavilion
Live music can be heard at many of Columbia's restaurants, but the city also features excellent theaters, concert halls, and bars. Indulge in brunch or dinner, followed by a play at Toby's Dinner Theatre. The theater regularly presents comedies, musicals, and dramas.
The Merriweather Post Pavilion is an outdoor concert hall that hosts events like Wine in the Woods and a jazz festival every year.
MAF Widget
8. The winters are cold and the summers are hot
Temperatures in Columbia range from a comfortable 26 degrees Fahrenheit to a sweltering 86 degrees Fahrenheit. Partly cloudy skies are a year-round feature in Columbia, despite the fact that the region experiences a wide range of temperatures, precipitation amounts, and wind directions.
In January, the coldest month of the year, temperatures in Columbia can drop to an average of 27 degrees Fahrenheit. Even if it gets cold enough to snow, the winters in this area are often dry. February receives an average of 8 inches of snow in Columbia.
July, the hottest month in Columbia, sees an average high temperature of 86 degrees Fahrenheit. Most people agree that summer is the most pleasant time to visit Columbia, even though mid-July can be somewhat muggy.
9. Watch out for traffic
Columbia is the most populous community along the Baltimore-Washington suburban corridor, so residents may experience high traffic and long commutes to nearby major hubs. A typical Columbia commute takes around 29 minutes. As a comparison, the national average is roughly 26 minutes.
Look out for potential traffic jams on the Snowden River Parkway, the on-ramp from Broken Land Parkway onto Route 29, and the crossroads of Ridge Road and Route 40.
10. There are 23 public schools and a community college
The Howard County Public School System, dozens of private schools, and a number of local colleges and universities all contribute to Columbia's rich educational environment.
There are 23 public schools in Columbia, all managed by the Howard County Public School System. This includes 14 elementary schools, 4 middle schools, and 5 high schools. More than 57,000 children attend public schools in the county, which employs more than 8,000 people.
Howard Community College is a public, two-year institution that serves the greater Columbia area. There are also other excellent four-year institutions in the surrounding areas, including those in Baltimore and Washington, DC, which are both conveniently accessible by public transportation.
In Summary
Thinking of moving to Columbia? Some of the positives of this community include the diverse job market, good healthcare services, great food, and opportunities for nightlife. However, before moving, one should also consider factors such as the high cost of living and traffic.