Pros and Cons of Living in Portsmouth, NH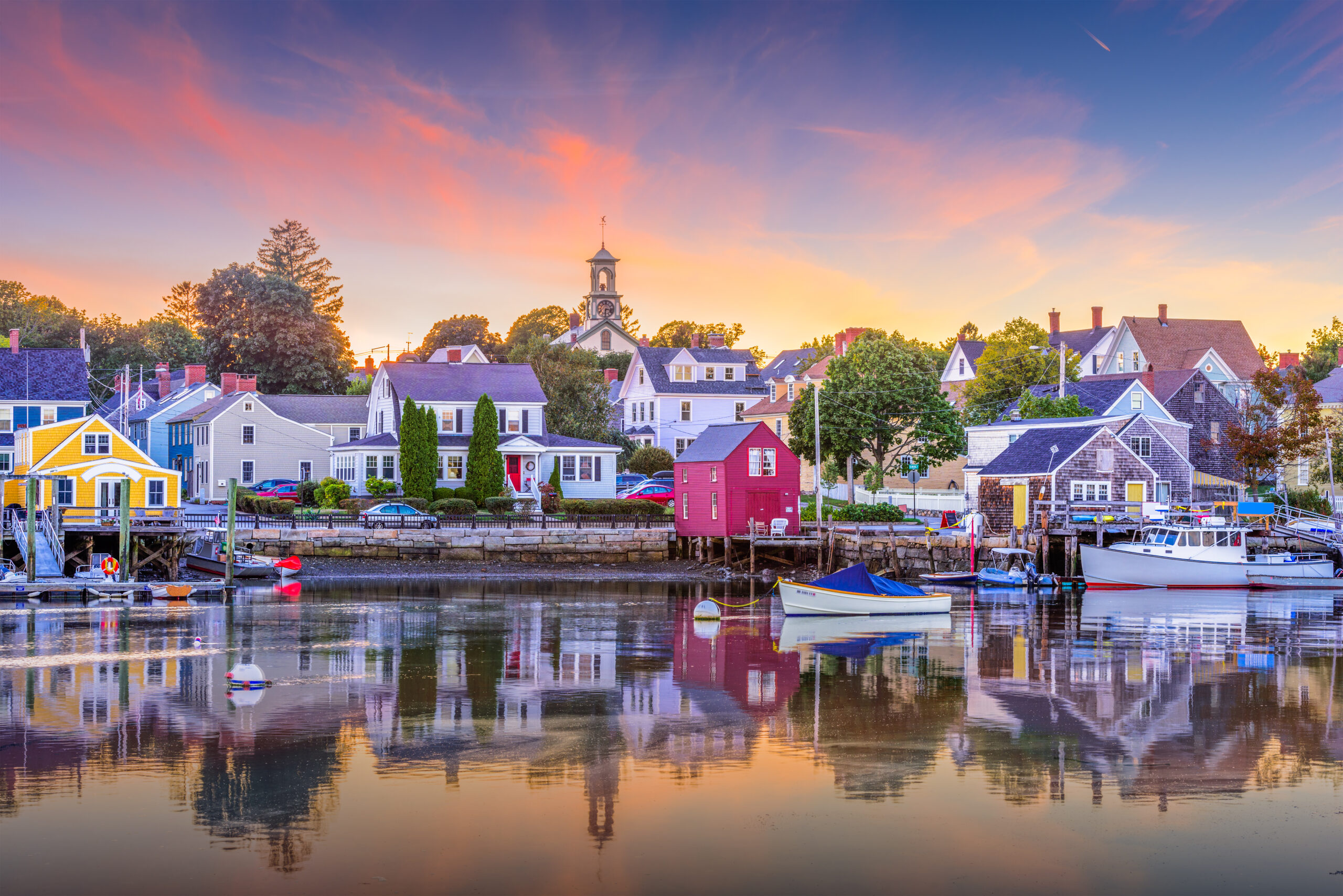 ---
Portsmouth, NH, is a historic mid-sized city with a small-town feel and a population of just over 21,000.
This city is an awesome place to live and raise a family because of its excellent school system, rich history, beautiful environment, and abundance of exciting things to do.
Of course, this city also has its drawbacks that might make you rethink your decision to move there. Let's discuss 15 pros and cons of living in Portsmouth, NH!
Pros
1. Perfect place for history lovers
If you are a history buff, you will adore living in Portsmouth, as nearly every street has some sort of historic scene.
Portsmouth is home to a wealth of museums that detail the history of the city and its inhabitants. Many homes, like the Jackson House from 1664 and the Warner House from 1716, are now museums open to the public.
Some notable museums in Portsmouth include the Portsmouth Athenaeum, John Paul Jones House, Strawbery Banke Museum, and Don Gorvett Gallery.
2. Portsmouth's downtown is buzzing with activities
Downtown Portsmouth is a bustling area where all the fun and action takes place.
There are plenty of businesses such as stores, pubs, eateries, breweries, and museums in the vicinity from which you can get virtually anything you want.
Walking along the Portsmouth Harbour Trail is the best way to take in the city's sights. At Portsmouth Brewery, you can get delicious meals and beer brewed right there. You should also check out Lexie's joint for unique and tasty burgers.
One of the many annual events in downtown Portsmouth is the Prescott Park Art Festival, which showcases music, dance, theater, and art.
3. No sales and income tax
Portsmouth residents, like the rest of the state, never have to worry about paying sales or income tax, so if you are moving from a high-tax city, you can anticipate significant savings.
There is no extra tax when you buy groceries at the shop or figure out the bill at a restaurant; you pay exactly the price listed on the item.
This is one of the best things about living in Portsmouth!
4. The city has top-rated schools
Portsmouth's public schools have a stellar reputation across the state and the country. The average rating of the schools in the school district is above 6 on a scale of 1 to 10.
Two of these top-rated schools are Little Harbour School and Portsmouth High School.
There are also a few private schools in the area, such as Berwick Academy, Portsmouth Christian Academy, and Saint Patrick Academy. The city is a good place to raise your kids because of its excellent educational opportunities and top-rated school system.
5. The presence of the beautiful White Mountains
The majestic White Mountains are a big part of what makes Portsmouth's landscape so stunning.
Mount Washington, the tallest summit in the North East at an elevation of 6,288 feet above sea level, is only a drive away. Many visitors come to the region specifically to attempt to reach the peak of Mount Washington.
If you'd also love to reach the peak of this mountain, you can drive up the auto road, take the railway, or hike up, but you should check the forecast first to avoid encountering terrible weather. The fastest wind speed ever recorded on earth was atop this mighty peak, so be prepared.
6. An exciting nightlife
Portsmouth is one of the very few cities in New Hampshire that has a high population of young people, and this makes it one of the best places in the state where you can experience the exciting nightlife.
There are so many fun things to do at night here, including going to live music venues, seeing a movie, chilling at a bar, or eating some delicious food at restaurants—the list is endless.
Some fun nightlife spots in the city include Slow Burn Lounge, Portsmouth Gas Light Co., and The Press Room.
7. Experience Colourful Autumn Seasons
The city of Portsmouth bursts with splendor and color throughout the autumn season. Most of the reason for this is the presence of forest cover in the area. The contrast between the bright red of the Oak leaves and the brown, red, yellow, and orange of the Maple leaves makes for a magnificent sight.
You can bask in this beauty throughout the season, and it's undoubtedly a rare joy to be in Portsmouth in the fall.
8. You get to enjoy all four seasons
Autumn is beautiful, but the other seasons are just as lovely too. If you love the diversity in seasons, head to Portsmouth to experience the four seasons here.
In the winter, you can go ice skating or skiing in one of the ski resorts nearby; in the summer, you can go for a swim in the ocean; in the spring, you can go fruit picking or hiking; and in the autumn, you can begin a leaf collection. You get to enjoy intriguing activities that take place all through the year, regardless of the season.
9. Employment opportunities
The 1.4% unemployment rate in Portsmouth is significantly lower than the state and national average, so the chances of getting a job here are pretty high.
Manufacturing, aviation, construction, agriculture, and extraction industries are just a few of the many sectors in which people can find jobs in Portsmouth.
Some top employers in Portsmouth include Bottomline Technologies, Highliner Food Services, Sprague Operating Resources, and Novocure.
10. A relatively safe place to live in
Although the crime rate in Portsmouth is a little above the state's average, it is about 38% lower than the national average and safer than 64% of cities in the United States.
The violent crime rate is 1.14 per 1000 residents, and the property crime rate is 13.39 per 1000 residents.
Portsmouth is a relatively safe place to live, but it is still important to exercise caution and avoid potentially dangerous areas, just as you would in any other city.
Cons
1. High housing costs
The housing costs in Portsmouth are on the high side. The median home price is $676,014, much higher than the national average of $428,000.
This makes owning a property in Portsmouth difficult if you don't have plans to spend that much on housing. If you're moving from a place where housing costs aren't as high, you would have to adjust your budget to fit what's expected in Portsmouth.
2. Lack of diversity
A majority of Portsmouth's residents are Caucasians (over 90%). Because of this, there is a severe lack of cultural, traditional, and political diversity in the city.
While this may not seem like a big deal, it is important to remember that a diverse population is essential to creating a stable society and fostering children who are well-rounded and accommodating. It's also important to be exposed to people of other cultures.
3. No Food Culture
Portsmouth has a nonexistent food scene and culture. This is not to say that there are no restaurants or food in Portsmouth, but there are no unique recipes or top-rated restaurants known to this region.
In essence, if you love to eat a variety of dishes, then Portsmouth might not be the place for you, and one of the reasons for this is the lack of diversity.
4. No public transport
There are very few public transportation systems in Portsmouth or New Hampshire as a whole to take you around the city or state. The available public transport is meant to take people outside the state.
This means that to move around the city, you'll need to own a car. Although owning a car can be a great advantage, not everyone can afford one.
5. Traffic is a major issue
Being a tourist center, traffic is always an issue in this city, especially between Memorial Day and Labor Day, when the summer vacation is taking place, and many flock into the city to enjoy the good mild weather.
Due to the absence of public transport, more tourists means more cars on the roads, which can cause great inconvenience, especially to the residents. To avoid most of the traffic, stay away from I-95, especially during rush hours.
In Summary
There's no denying that Portsmouth is a wonderful city to live in, given all the benefits of living here. There's the exciting Downtown, the historic scene, and the presence of employment opportunities. However, the high housing costs are a significant drawback, and if you're planning to move from a diverse city, it might be hard to fit in Portsmouth.