Pros and Cons of Moving to Tulsa, OK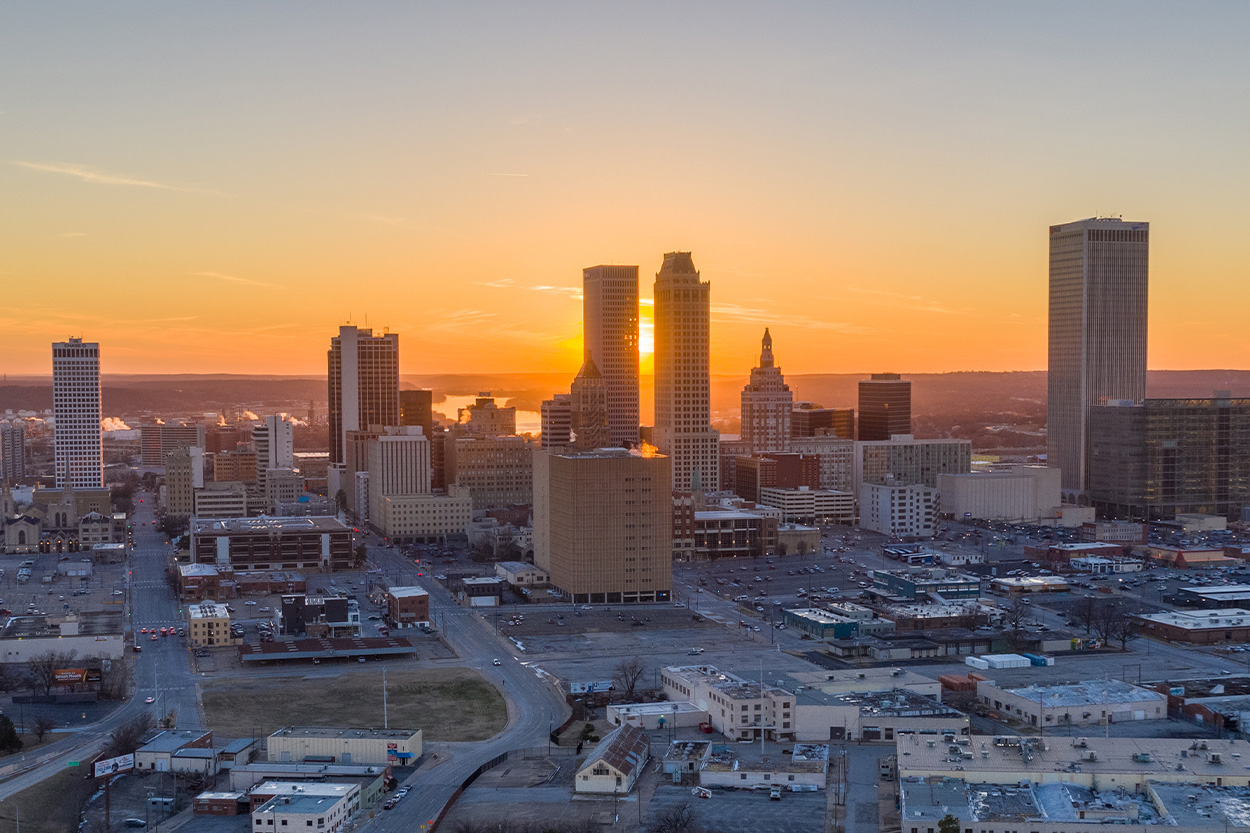 ---
Known as one of the country's best-kept secrets, Tulsa Oklahoma has a lot to offer.
The city gets a lot of bragging rights for its exceptional art scene and eye-catching architecture. But for all the beauty it has to offer, there is a good deal of ugliness.
That's why it's smart to get a full picture of Tulsa before you decide to up and move.
So if you want to know once and for all if this city is for you, stick around while I go over the pros and cons of living here.
Let's get started!
MAF Widget
Con #3, Tax rate
If you're one of those rare patriots who likes paying taxes, then you'll love this.
Tulsa is more than happy to take your money. In fact, the whole state of Oklahoma is.
Moving here means paying an income tax of 5%. Even worse, the sales tax in this state clocks in at 8.25%.
Granted, this isn't drastically higher than other states, but it's still enough to make you feel the effects.
But even though the taxes here aren't extreme, the weather definitely is.
Con #2, Extreme weather
Some say Tulsa has 4 distinct seasons, while others claim it only has two–hot and cold.
And when you consider just how extreme the weather can get in this city, you'll immediately agree with the latter.
Temperatures here can soar up to 100 degrees in the summertime while dropping to below freezing in the winter.
And considering I've never met a human who loves both very hot and cold weather, it's likely at least one of these will put you in a bad mood.
And that's not even the worst of it.
Because another unfortunate event you'll have to contend with in Tulsa is tornadoes.
The city gets an average of 3 tornadoes per year. I'm not saying this is a reason to not move the Tulsa, but I am saying to have your affairs in order before calling the city home.
Con #1, Transportation
Getting from point A to Point B in Tulsa can be pretty annoying.
For starters, the city has a fair amount of traffic. But so does every city so if that is intolerable to you, consider buying a farm.
Other than traffic, Tulsa hasn't been known to have the best public transportation. They have a transit score of 23 out of 100. So you'll absolutely need a car.
And speaking of cars, prepare yourself to need to take it to the shop regularly. Because the road conditions in Tulsa are horrendous.
Because of the extreme hot and cold weather, the roads take quite the beating. Meaning you're almost guaranteed to never have a smooth ride.
But look on the bright side. You can always just allow one of the many tornadoes to just blow you to work every morning.
And speaking of tornadoes, this service I'm about to share with you may blow you away.
The good folks at homeandmoney.com have found a way to make the entire home buying process easy, quick, and stress-free.
And they do this by connecting you to top agents, saving you money with grants and programs, and taking all of the guesswork out of buying your dream home.
Best of all, their service is 100% free.
Just fill out the quick form below to get started.
MAF Widget
Ok, now let's check out some pros of living in Tulsa.
Pro #3, Cost of living
Taxes in this city may be high, but the low cost of living more than makes up for it.
Tulsa's cost of living is 20% lower than the national average. Which should be music to your ears considering how crazy inflation is right now.
And this means everything in this city is cheaper, including the houses. House prices in Tulsa are a surprising 50% lower than the national average.
Sure, you may need to build a new one every year due to tornadoes. But I still think that's more than worth it.
Pro #2, Job market
This one has been the biggest change in Tulsa as of late.
Jobs here used to be focused on just the energy sector. But ever since more industries have entered the city, the job market has been booming.
Unemployment rates here are 4.6% lower than the national average. So if you're in need for work, you should have no problem finding it.
But even better than finding work, is finding something to do after work.
Which brings me to the next pro.
Pro #1, Things to do
Entertainment is easy to come by in Tulsa.
For starters, the city has a ton of landmarks that are must-sees for all newcomers.
One of the most popular places to visit is the Jazz Hall of Fame, which offers visitors live music every Sunday.
But the city's claim to fame is its art deco architecture. The most notable examples of this are the Boston Avenue Methodist Church and Philcade Building.
Other than these awe-inspiring locations, Tulsa has a number of parks, museums, restaurants, and wineries that are sure to keep you entertained for years to come.