15 Things to Know Before Moving to Chula Vista, CA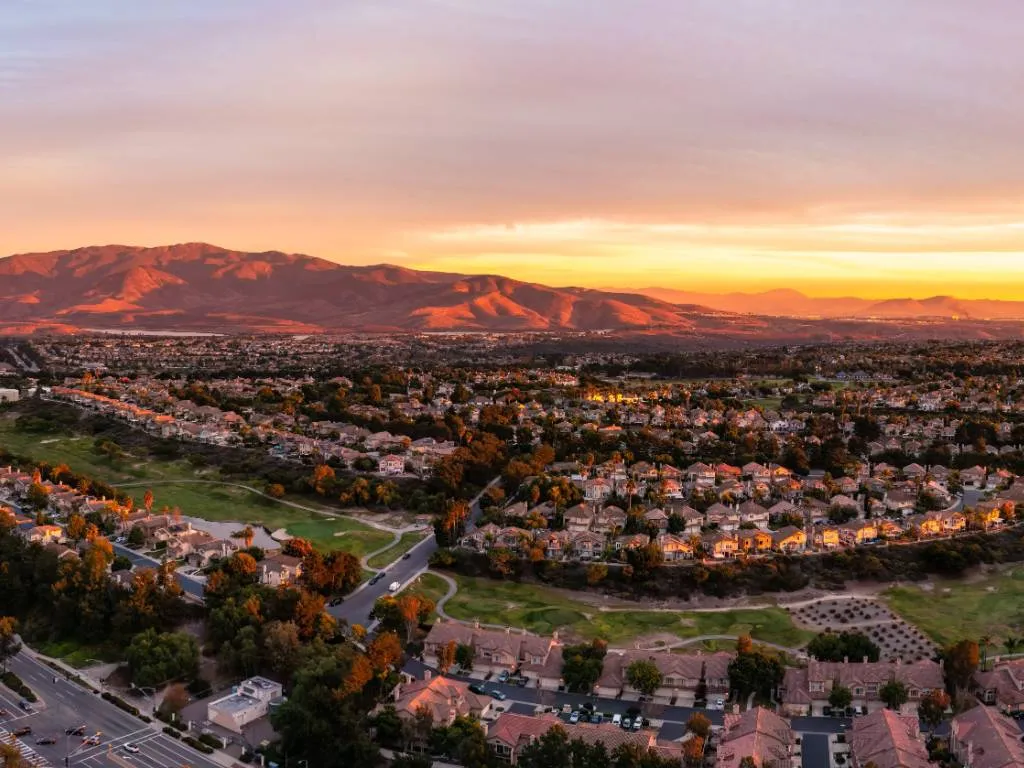 ---
Known as the Lemon Capital of the World, Chula Vista, CA, is a beautiful city in San Diego County. It is the second-largest city in this county and the fifteenth-largest city in California. Home to 283,438 people, this lovely city has a lot to offer in terms of good facilities and fun activities.
Let's consider 15 things to know before moving to Chula Vista, CA!  
1. The median home price is higher than the national average
Chula Vista boasts a wide range of housing options. Whether you're looking to rent or buy, you'll find a variety of choices to suit your preferences.
Some of the neighborhoods in this city include Eastlake, Otay Ranch, and the downtown area. The median home price in this city is $799,454, which is higher than the national average of $428,000. This can be pretty expensive, especially if you're moving from a city with a lower median home price.
2. There are 65 public schools in Chula Vista
Chula Vista is home to 65 highly-rated schools. This makes it an attractive option for families. Some of the public schools in this city include Chula Vista Presbyterian School, Chula Vista Elementary School District, Chula Vista Middle School, and Otay Ranch Senior High School.
Chula Vista also has several private school options. Additionally, if you're considering higher education, Southwestern College is a notable community college in Chula Vista.
This city offers a variety of school options, ensuring that residents have access to quality education from preschool through college.
3. The cost of living is 49.3% higher than the national average
It's important to note that Chula Vista has a relatively high cost of living, primarily due to its proximity to San Diego. The cost of living in this city is higher than the national average by 49.3%.
Housing and utility costs are higher than the national average by 92% and 13%, respectively. Transportation expenses are also higher than the national average by 32%. Groceries are 12% higher than the national average; a loaf of bread costs $4.34, a gallon of milk costs $2.73, and a bunch of bananas costs $3.76.
Make sure to take the cost of living here into consideration before relocating to this city.
4. A diverse community
One of the exciting aspects of living in Chula Vista is its diverse community. The city is home to a diverse range of ethnicities, including Hispanic, Asian, African American, and Caucasian communities. This diversity is reflected in every aspect of the city's activities.
Cultural festivals, such as the Fiestas Patrias and the International Friendship Festival, offer a glimpse into the different traditions and customs that make up the community. Chula Vista's commitment to embracing diversity makes it a welcoming place to live.
5. The crime rate is lower than the national average
The crime rate in Chula Vista is lower than the national average. The violent crime rate in this city is 16.6 per 1,000 people, which is lower than the national average of 22.7. The property crime rate in this city is 27 per 1000 people, which is also lower than the national average of 35.4.
The low crime rate in Chula Vista makes it a safe place to live. It is, however, still important to adhere to safety rules.
6. A long commute time
Commuting in Chula Vista can be quite challenging due to the city's location in the southern part of the San Diego metropolitan area.
With its growing population and limited road infrastructure, rush hour traffic can turn a short drive into a long and frustrating ordeal. Major freeways like I-805 and SR-125 can get congested, and it's not uncommon to spend a significant amount of time stuck in traffic.
Living in Chula Vista means you have to wake up early to beat the traffic or leave work late to avoid the evening rush.
7. Winters are mild and summers are warm
Chula Vista boasts a Mediterranean climate with mild winters and warm, dry summers. Winter temperatures typically range from the mid-60s to the low 70s Fahrenheit, while summer temperatures hover in the high 70s to the mid-80s. The city experiences a marine layer known as "June Gloom" in the mornings and evenings.
With its pleasant weather and low humidity, Chula Vista offers year-round opportunities for outdoor activities. This makes it an attractive place to live.
8. There's a shortage of water
California has faced water shortages in recent years, and Chula Vista is no exception. This city faces water shortages due to periodic drought conditions and a heavy reliance on imported water sources.
To address this issue, the city has implemented water conservation measures. However, community involvement is crucial to managing water resources. Hence, you should be prepared to practice water conservation and adhere to local water restrictions while living here.
9. The population is fast rising
Chula Vista has been steadily growing in population over the years, thanks to its suburban appeal, job opportunities, and diverse community. Currently, the city's population is growing at a rate of 0.27% annually. This growth has led to more housing developments, increased diversity, and improved amenities.
While this population growth brings benefits like economic vitality, it also presents challenges such as traffic and infrastructure needs.
10. Enjoy outdoor activities at Bayside Park
Bayside Park is a popular outdoor destination where you can enjoy scenic views of Chula Vista.
This park offers a serene outdoor haven along the San Diego Bay. Here, you can enjoy picnicking with bay views, strolling, or jogging on scenic paths. You can also go birdwatching, fishing, kayaking, and paddleboarding in calm waters.
11. It is the Lemon Capital of the World
Chula Vista is popularly known as the Lemon Capital of the World. This title originates from the city's significant lemon orchards, which thrived in the early 20th century. The ideal climate and fertile soil of the region made it a prime location for lemon cultivation, leading to Chula Vista's reputation as a major lemon producer.
Although the city's agricultural landscape has transformed over the years, its historical connection to lemons is a source of pride and a reminder of its agricultural heritage. While living here, don't miss the annual Lemon Festival, celebrating the city's citrus heritage with music, food, and entertainment.
12. Enjoy delicious meals at Farmer's Table
Farmer's Table is one of the top-rated restaurants in Chula Vista, and it offers a remarkable culinary experience.
Known for sourcing locally grown, seasonal ingredients, the restaurant offers dishes that capture the essence of California's agricultural richness. With an ever-evolving menu, craft beverages, and a warm environment, Farmer's Table provides a memorable and flavorful journey into Chula Vista's culinary delights, and you'll enjoy eating here.
13. Take part in the Chula Vista HarborFest
The Chula Vista HarborFest is a popular annual festival that celebrates the city's waterfront and maritime heritage.
This event features live music, food vendors, art displays, family-friendly activities, and opportunities to explore Chula Vista's waterfront. Harborfest offers a fun and vibrant atmosphere for residents to enjoy a day of entertainment and community spirit by the bay.
14. Immerse yourself in natural beauty
Chula Vista is a city blessed with natural beauty. This is highlighted by its scenic bayfront, charming parks, and proximity to the San Diego Bay National Wildlife Refuge.
Living here allows you to immerse yourself in the serene surroundings, explore diverse ecosystems, and witness captivating wildlife. Chula Vista's natural allure invites people to connect with the outdoors and appreciate the natural splendor of Southern California.
15. The city has poor air quality
Chula Vista experiences poor air quality due to various factors. This includes its location in Southern California, with a dense population and significant vehicle traffic. The region is also prone to wildfires, and even if the fires are not directly in Chula Vista, smoke and particulate matter can impact air quality.
While living here, you should remain vigilant about air quality alerts, especially during wildfire seasons, and take necessary precautions to protect your health.
In Conclusion
Chula Vista offers a diverse and thriving community with plenty of opportunities and attractions. However, it's essential to be aware of the cost of living, long commutes, poor air quality, and water conservation issues before making the move here.