Top 10 Pros and Cons of Living in Sequim, WA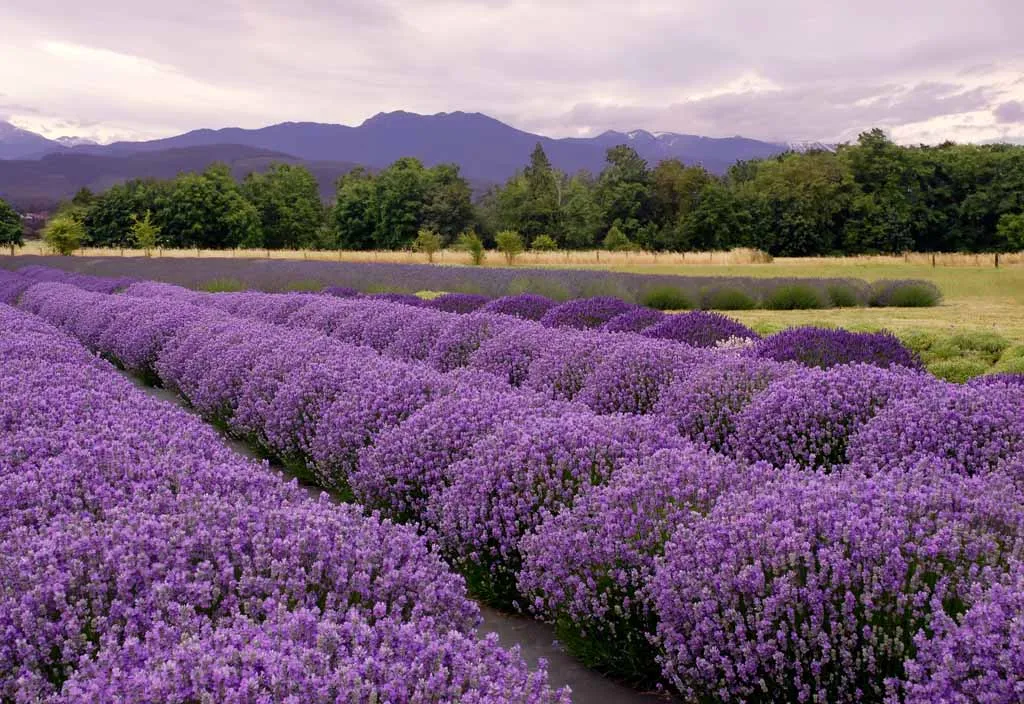 ---
Sequim, Washington, is a small city in the Pacific Northwest, on the shores of Puget Sound, approximately due south of Vancouver Island, Canada. With its abundance of lavender farms and pleasant year-round temperatures, this sleepy little town is ideal for those in search of a tranquil lifestyle. For good reason, this area is often ranked as one of the nation's top spots for senior citizens. If you're looking to find out more about this city and what life there is like, stick with us as we check out ten pros and cons of living in Sequim, WA!
Pros of Living in Sequim
1. Summers are not too hot and winters are bearable
The massive Olympic Mountains act as a barrier, blocking most of the Pacific Northwest's rain from reaching the San Juan Islands and the northeastern peninsula. It rains about as much in "Sunny Sequim" as it does in "Sunny" Los Angeles, which is to say, roughly 15 inches each year.
From June 21st to September 18th, the warm season lasts for 2.9 months, with average daily high temperatures exceeding 66°F. The warmest month in Sequim is August, with an average high of 71 degrees Fahrenheit and a low of 55.
From November 14th to March 8th, the cold season lasts for 3.8 months, with average daily highs below 50°F. Lows in December average 38 degrees Fahrenheit, while highs reach 45 degrees.
2. Participate in outdoor activities at Sequim Bay State Park
Sequim is a haven for outdoor lovers. There are wonderful hiking paths and campsites at Sequim Bay State Park, all within walking distance of the beach. Railroad Bridge Park is well worth a visit, as is the Olympic Discovery Trail, which runs across the northern part of the peninsula and is paved for the most part.
With its temperate rainforests, old-growth forests, stunning waterfalls, wildlife, and rocky shoreline, Olympic National Park is truly a magical location. Hiking chances are never in short supply when you have such a world-class park so close by.
3. Take a walk down the Dungeness Spit
Dungeness Spit is the longest sand spit in the United States and is a great place to go for a stroll whenever you feel like getting some fresh air and enjoying the sand and the sun.
At low tide, a stroll up to the Dungeness Lighthouse is one of life's great pleasures. Near 5.5 miles in length, the sand spit extends from the Strait of Juan de Fuca at the northern tip of the peninsula.
4. There are sweet-smelling lavenders everywhere
Stunning lavender flowers can be found practically everywhere in Sequim, and they smell amazing. The town is known for its annual Lavender Festival, held in July, during which local lavender farmers open their fields to the public for guided tours. All the craft booths provide a wide variety of handmade goods, as well as delicious foods and drinks like ice cream, margaritas, martinis, and wine.
5. Water activities are available all around the city
And when it comes to the water, Sequim is practically made for it. There is a wide variety of water sports to choose from because of their proximity to Discovery Bay, the Dungeness River, and Sequim Bay. You can go swimming, kayaking, fishing (both saltwater and freshwater), and cruising.
Anderson Lake State Park, Sound Bikes and Kayak, Olympic National Park, Mystery Bay State Park, Kinney Point State Park, John Wayne's Waterfront Resort, and Given to Glide Paddle Sports are a couple of places to enjoy water activities.
6. There's plenty of good food
Homemade dishes served at local restaurants far outshine those served at fast-food restaurants in this city. There are a wide variety of restaurants in Sequim, serving anything from classic American fares like burgers and fries to exotic food like Mexican and Asian specialties.
The German pancakes baked in the restaurant's oven are only one example of the high-quality breakfast food available all day long at Oak Table Cafe. You should also check out Alderwood Bistro, Dockside Grill, and Hi-Way 101 Diner.
7. The city is home to lots of wildlife
It's hard to believe, but Sequim is home to some beautiful animals. Herds of Roosevelt Elk like these are rare in Seattle, and neither are the bird species seen here.
Dungeness National Wildlife Refuge is located in Sequim, as is the Olympic Game Farm, where visitors can drive through and throw pieces of bread to the zoo's wild animals.
8. Transportation and utilities cost less than the national average
At an index of 105, Sequim's cost of living is only slightly higher than the national average, which is still fair.
Transportation and utilities cost less in this city, at an index of 83 and 67, respectively. Groceries are 1% higher than the national average, while health is 3% higher. The annual cost of living for a single adult in the city is $32,572.
Cons of Living in Sequim
1. There's little or no nightlife to explore
You can have as much fun as you want outdoors during the day, but once it's night, there are very few options available to have some fun in Sequim. Being a small city, you'd hardly find clubs, nightlife spots, or bars open after 9 pm. So if you're a young person who enjoys hitting the streets after dark, Sequim might not be suitable for you.
2. The cost of housing is higher than the national and state average
Although other things might be affordable in Sequim, housing certainly isn't. The city's median home price is $596,611, much higher than the national average of $428,000, and the median home rent is $1,366 per month.
Housing is also quite competitive in this city, so it's best to be prepared for this and carry out enough research before moving to Sequim.
To Sum it All Up
Is Sequim the right city for you? The city has great weather, opportunities to enjoy the outdoors and see some fascinating animals, and lots of great local food. However, you should consider the lack of nightlife and the high cost of housing in Sequim before deciding to move to this city.