10 Things to Know about Living in Columbia, SC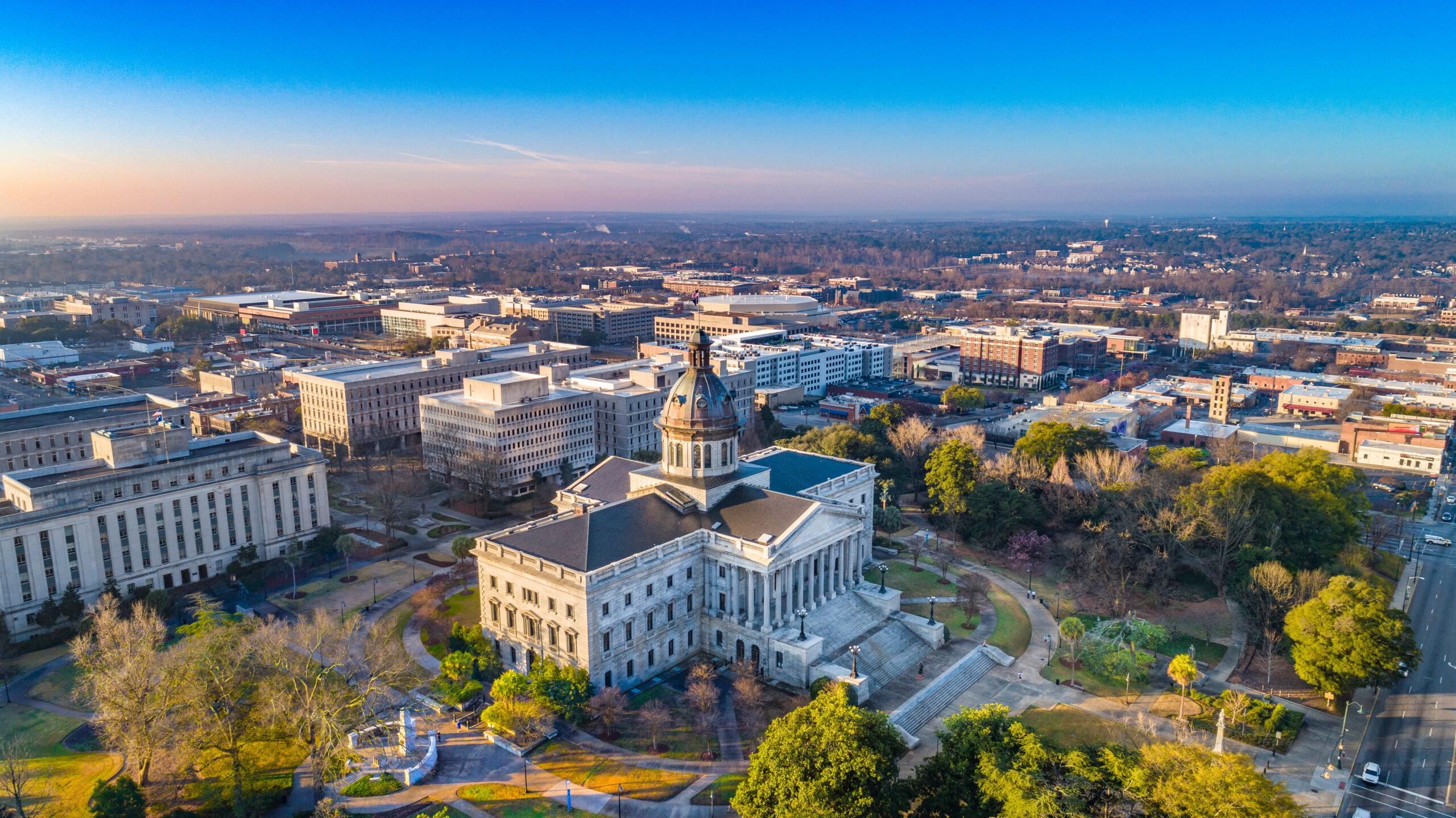 ---
Planning to move to Columbia, South Carolina? Let's see if this city is a good fit for you.
Popularly known as Cola Town, this capital of South Carolina is a thriving metropolis with a small-town vibe, welcoming culture, outstanding art scene, and many other things that make this city so awesome. In this article, we'll be discussing 10 things you should know about living in Columbia. So without further ado, let's get into it!
1. Big city vibe, small-town feel
Moving to a big city might seem exciting, but a lot of people forget to consider the hassles that come with it. Fortunately, Columbia offers a wide variety of facilities and amenities, without the hectic atmosphere of more populated areas.
Festivals, art shows, concerts, and farmers' markets are just some of the events and places you can go to weekly in Columbia. And even though the spread of the coronavirus epidemic has disrupted the regular occurrence of many gatherings, you'll still find something to do if you put in a little effort. The best part is, despite the numerous things to do here, Columbia still maintains its easy, laid-back feel.
MAF Widget
2. Nighttime is where the fun is at
Soda City is full of exciting places to hang out at night, no matter what night of the week it is.
Get comfortable at Lula Drake Wine Parlor, and enjoy an extensive collection of fine wines and delectable small appetizers. Visit Goat's instead for a more laid-back vibe and a broader drink menu. There's Craft & Draft, one of Columbia's finest bars, The Whig claims to be "America's Greatest Dive Bar," so you should go check it out and see for yourself.
Ready to get your groove on and let free? Social Bar & Lounge is the place to be. You don't want to miss out on the excellent craft cocktails in Bourbon. Stop by Art Bar if you wanna have a good time on the dance floor and show off your vocal range in a karaoke session.
3. The epitome of southern hospitality
It's no lie that the South is famous for its warm reception. It is considered polite to greet strangers with a grin, a tipped hat, a greeting, or even a simple nod of the head as you pass by them on the street.
It may take some time to adjust to the warmth of the locals if you're coming from a more reserved culture. Since most Columbians were also new to the city at some point, they take great pleasure in making newcomers feel at home.
It's not unusual to get waves and smiles from people lounging on their front porches as you stroll by. You'll begin to recognize these smiling faces and enjoy the hometown atmosphere of the friendly city after a while.
4. An affordable cost of living
Your dollar goes a lot further here. South Carolina as a state is a lot cheaper than most parts of the country, and Columbia is even cheaper. With an index of 84.3, the cost of living is 11% less than the national average.
We know what you're thinking. Yes; housing is just as cheap here too. The median home price is $216,823, which is a lot less than in many other parts of the country.
And even better, South Carolina has one of the lowest property taxes in the U.S. It's no wonder that Columbia is ranked 55 on the list of Most Affordable places to live and work in the U.S.
5. Vibrant arts and cultural scene
The culturally curious and artistically inclined will never be at a loss for things to do at Columbia. There's always one new art film or live performance to see almost every day of the week. All across the city, you can find unique pieces of public art that help to keep things fresh and exciting throughout the year.
Murals, fountains, and sculptures can be found at every turn of the street, in every courtyard, and all over the parks and walls. The Columbia Metropolitan Convention Center, 701 Center for Contemporary Arts, Columbia Museum of Art, and Richland Library are just some of the art centers where artworks are on display for your viewing pleasure.
If you're a fan of Theatre, check out Trustus, a renowned theatre company. There's also the Columbia Children's Theatre where kids can see puppet shows.
The city hosts different festivals throughout the year, such as Deckle Edge Literary Festival, Soda City Suds Week, and Rosewood Crawfish Festival, where the culture of the people is on full display.
6. You'll love the food here
Columbia's food scene has flourished in recent years, developing a distinct identity that makes eating out in the city a memorable experience.
Discover some of the best international cuisines, find a one-of-a-kind place to eat lunch, or hang out at a trendy bar, all in the city. Get some breakfast at Breakfast Quesadilla, enjoy some of the best barbeques at Southern Belly BBQ, and even book a table at Saludas.
Exciting eating events also take place every year, such as the Farm to Table Dinner and the Gervais Street Bridge Dinner.
7. Lots of great schools
Those looking to further their education will discover a wide variety of options at Columbia's many schools and universities.
The University of South Carolina's main campus can be found in Columbia. This school is the 44th best public university in the country, and there are more than 31,000 students enrolled there, making it an integral piece of the city's heritage.
However, USC isn't the only option for higher education in the city of Columbia. Some other schools include Allen University Columbia College, Benedict College, Columbia International University, Virginia College, and many others.
8. You get to enjoy warm weather
One of the things that make Columbia so desirable is its pleasant weather. The city enjoys an average of 217 bright days in a year, and the summertime high temperature in Columbia typically tops the rest of the state. And even though Columbia has a subtropical environment with plenty of humidity, the temperature is not unbearable.
 Average highs in the summertime hover around 94 degrees, and the city receives an average of 0.9 inches of snowfall in January, which may come as a pleasant surprise to people who are relocating from colder areas. So if you're coming from the North, you might as well give out your winter coats!
MAF Widget
9. The great outdoors are waiting
South Carolina's capital city is surrounded by beautiful natural areas that are perfect for outdoor leisure.
Spend the night under the stars surrounded by 1,400 acres of pines at Sesquicentennial State Park. Riverbanks Zoo & Gardens is the perfect place to check out exotic plants and animals from all over the world. Visit Lake Murray, the largest artificial lake in the city.
The Great Smoky Mountains National Park, the Chattahoochee National Forest, the Nantahala National Forest, and countless more national forests are located just a few hours' drive to the west, giving you an endless supply of hiking opportunities. And if you're looking to get away from the heat for a while, there are plenty of beaches on the east coast that might well become regular spots for you.
It's no surprise that people are trooping to Columbia every year, given the plethora of fun things to do outdoors in this city.
10. A vibrant job market
Several employment options are available in Columbia, so if you're looking for a job, you won't be looking for long here. In fact, the city has been ranked among the top 10 best places in the U.S to start a career.
It would be especially easy to get work if you're interested in the healthcare, technology, or education fields, thanks to the presence of big employers such as Prisma Health, BlueCross BlueShield, AT&T, Fort Jackson, and the University of South Carolina.
And if you like working for small enterprises, the Five Points area is teeming with little stores and eateries that are eager to recruit you.
Conclusion
Columbia is home to over 132,000 people, and for good reason. With all of the amazing things the city has to offer, from the affordable cost of living to the pleasant weather, it's no wonder that it remains a top choice for people looking to move to the South.