8 Things to Know Before Moving to Woodstock, GA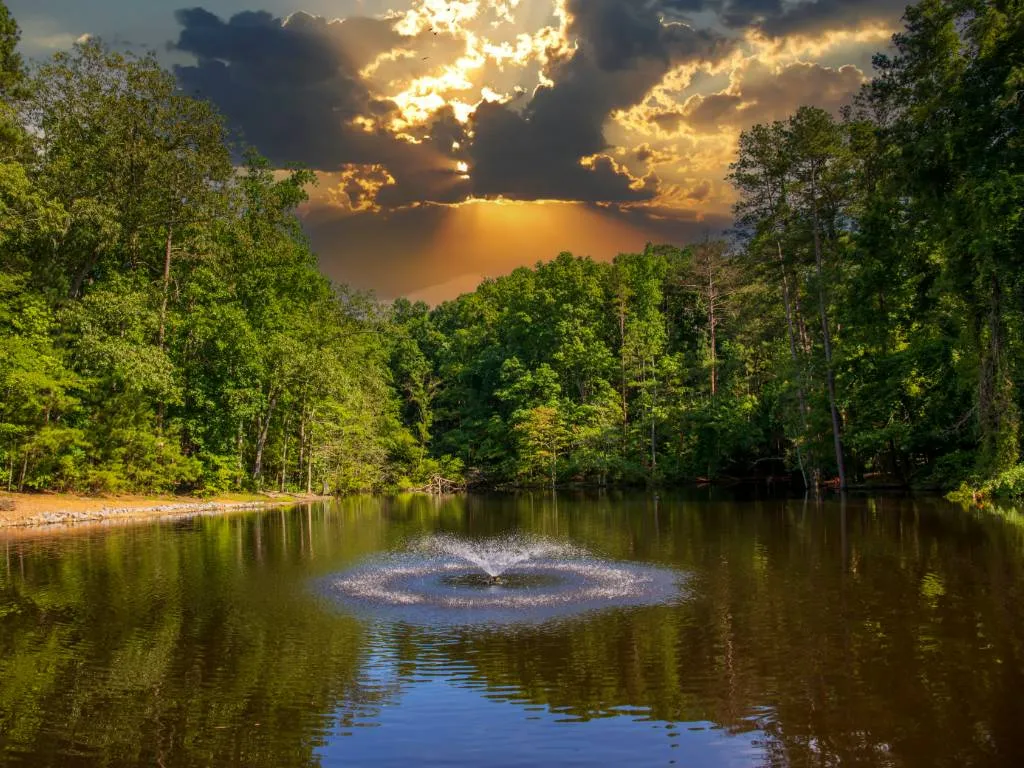 ---
Located in Cherokee County, approximately 30 miles northwest of Atlanta, the modest community of Woodstock may seem uninteresting in comparison to the adjacent large city, yet it truly lives up to its slogan: "A City Unexpected." Woodstock is a great place to settle down because it offers the best of both worlds: the conveniences of a large metropolis and the charm of a little town.
How would you describe Woodstock? Its historic core is vibrant with culture. Woodstock may have been named after Sir Walter Scott's novel of the same name, or it may have been named after the nearby train station where wood for the trains was stocked.
Let's discuss eight things to know before moving to Woodstock, GA.
MAF Widget
1. Enjoy 213 sunny days a year
Woodstock, like the rest of Georgia, is located in a humid subtropical zone. Moving to the South from the Pacific Northwest or the Northeast? Long, scorching summers and short, somewhat moderate winters are typical for Woodstock. There is little chance of snowfall, but you can look forward to an amazing 53 inches of rain per year and 213 bright days. In comparison, the United States receives only 38 inches of rain per year, on average.
When packing for the summer, don't forget shorts, an umbrella, and a windbreaker!
2. The schools are doing better than the state average
If you decide to make Woodstock your permanent residence, you will be a part of the Cherokee County School District. The public education system includes 14 institutions, many of which are far superior to the state average in Georgia and receive high rankings from experts. Bascomb Elementary School is the best elementary school in Woodstock because it does exceptionally well on standardized tests, in terms of equity and in terms of assisting low-income pupils.
Want to learn more about your college options? The nearest university to Woodstock is Kennesaw State University, which is only 7 miles away. Southern Polytechnic State University, Reinhardt University, Brown Mackie College Atlanta, and Oglethorpe University are just a few of the other universities in the area.
3. The cost of living is lower than Atlanta's
People think about relocating to Woodstock for a number of reasons, including the low cost of living compared to that of Atlanta proper. The city has a cost of living index of 111.5, which is more than the U.S. average but less than Atlanta's.
Woodstock has a median monthly rental cost of $1,248, or $1,076 for a studio. Houses cost a median of $424,003, less than the median of $428,000 in the rest of the country.
4. It's conveniently close to Atlanta
Woodstock's proximity to I-575 makes trips into Atlanta easy, whether you're going there regularly for business or just occasionally to see the sights. About 30 miles separate each major urban hub.
Woodstock fulfills another requirement for a wonderful location: proximity to fun things to do. You can reach the heart of the North Georgia Mountains in less than an hour's drive by heading north on the same I-575 route. Living so close makes it easy to take day trips or longer vacations whenever you like.
5. The city has a community vibe
Woodstock is a great place to live if you want to feel like you're part of a tight-knit community, thanks to the frequent parades and festivals held there. Walking around and chatting with neighbors is a common part of life for those who make their homes in downtown Woodstock.
Woodstock was awarded 2019's Top Adventure Town by Blue Ridge Outdoors magazine, and it's easy to see why with all the nearby trails, bike paths, and waterways. Communities have formed in and around Woodstock because of its abundance of opportunities for outdoor recreation.
6. Check out Mad Life Stage and Studios for live shows
Live-music fans, get ready to be blown away. Woodstock is home to the Mad Life Stage and Studios and the Elm Street Cultural Arts Village, in addition to the many eateries that feature live music on a daily basis. Mad Life hosts an unrivaled program of live music and comedy acts throughout the year.
And every year, Elm Street hosts a series of unforgettable outdoor concerts and theatrical productions. Nothing about the restaurants or nightlife makes you feel like you're in a little town.
MAF Widget
7. The city is at the foothills of the Blue Ridge Mountains
Woodstock stands out from other small towns because of its proximity to the Blue Ridge Mountains. This means that outdoor pursuits like hiking, mountain riding, and rock climbing are abundant.
Nature lovers will find that the neighboring mountains feature some of the state's most breathtaking landscapes. Don't forget to enjoy a ride on the famous breathtaking Blue Ridge Parkway.
8. Visit the Cherokee County History Museum
Woodstock is notable for its natural beauty as well as its many historical landmarks. For instance, you can learn about the region's history at the Cherokee County History Museum, which features displays on the Cherokee Nation, the Civil War, and the early days of Woodstock.
Beautifully preserved homes and buildings from that era can also be seen all across town.
In Summary
Proximity to the mountains, a friendly community vibe, great schools, and sunny weather; are just a few of the numerous benefits that come with living in Woodstock. The cost of living might be slightly higher than the national average, but if you're coming from a more expensive city, it probably won't make much of a difference.   
Learn More About Living in Woodstock, GA