10 Things to Know Before Moving to Nederland, CO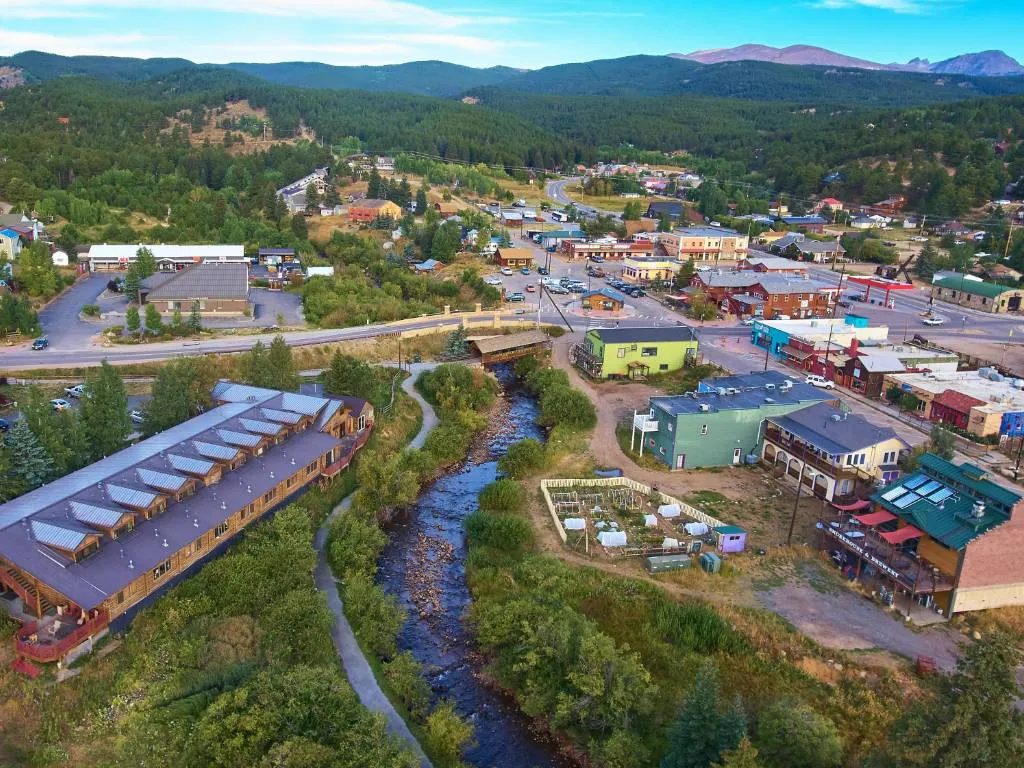 ---
Nestled in the Rocky Mountains, Nederland, Colorado, is a charming mountain town located in Boulder County. This town has a population of 1,591 and offers a unique lifestyle that combines close-knit community living with access to the great outdoors.
Let's consider ten things you should know about Nederland, CO!
1. Close-knit community
Nederland is known for its tight-knit community, where residents often relate like family. This sense of camaraderie is one of the town's defining features, making it an excellent place to call home.
Whether it's the annual Frozen Dead Guy Days festival, local farmers' markets, or hiking trails in the beautiful Rocky Mountains, Nederland offers a unique blend of outdoor adventures and communal spirit that brings people together. Local businesses, such as the famous Carousel of Happiness, also play a vital role in nurturing this sense of community.
Overall, Nederland is a place where neighbors know each other by name, and the sense of community is an integral part of the city's culture.
2. Year-round mild weather
Nederland boasts a moderate mountain climate with distinct seasons. While springs are mild, summers are pleasant, offering comfortable temperatures for outdoor activities. Also, Fall offers stunning foliage, and winters are cold and snowy. Snowfall in the winter makes this town a haven for winter sports enthusiasts.
Here, daytime temperatures vary from the 20s to the 80s Fahrenheit, offering a diverse and enjoyable climate throughout the year. Nederland's year-round moderate weather makes it a popular destination for outdoor enthusiasts and nature lovers.
3. A slightly remote area
Nederland is located in the beautiful Rocky Mountains, giving it a slightly remote and secluded feel. This town is surrounded by stunning wilderness and offers a tranquil escape from bustling city life.
While it's only a short drive from Boulder, Nederland's mountainous terrain and slower pace of life create a sense of distance from the urban world. If you're seeking a peaceful retreat, outdoor adventures, and a close-knit community in a beautiful remote mountain setting, then Nederland's remoteness won't be a problem.
4. Proximity to big cities
Despite Nederland's remote feel, the city is conveniently located within reasonable driving distance of big cities like Boulder and Denver. This means you can enjoy a peaceful mountain lifestyle while still having access to urban amenities.
Nederland is situated approximately 17 miles from Boulder, 45 miles from Denver, 90 miles from Fort Collins, and 110 miles from Colorado Springs. This proximity to big cities provides residents access to urban amenities and job opportunities while preserving the serene charm of a mountain community. This town's great location allows you to have a balanced lifestyle.

5. Winter sports paradise
If you're a fan of winter sports, then you're in for a treat in Nederland. This city is a hub for activities like skiing, snowboarding, snowshoeing, and ice skating. Nearby ski resorts like Eldora Mountain Resort provide ample opportunities for winter recreation, like cross-country skiing, snowshoeing, and snowmobiling.
Also, the town's cozy atmosphere, combined with winter events like the Frozen Dead Guy Days festival, creates a perfect balance between outdoor adventure and after-ski relaxation. Nederland truly embodies the essence of a winter wonderland for all to enjoy.
6. Attend the Backcountry Film Festival and the High Peak Arts Festival
Nederland hosts a variety of community events throughout the year. Two notable ones are the Backcountry Film Festival and the High Peak Arts Festival.
The Backcountry Film Festival is an event that celebrates outdoor adventure in the mountainous landscape, featuring short films about activities like skiing and snowboarding. It promotes eco-consciousness and community engagement among outdoor enthusiasts. You shouldn't miss this event while living here.
The High Peak Arts Festival is also a notable event you shouldn't miss. Nederland's arts community shines in this festival, showcasing a diverse range of artistic creations, from paintings to sculptures. This festival provides a platform for local and regional artists to connect with art lovers. You'll enjoy participating in this festival. 
7. A higher-than-average cost of living
With a cost of living index of 136.8, living costs are much higher than the national average in this city. The annual cost of living for a single person in Nederland is $45,517. This figure includes accommodation, food, child care, transportation, healthcare, taxes, and other essentials.
The median home price, at $638,305, is equally much higher than the national average.
8. Numerous hiking trails
If you're an outdoor enthusiast, Nederland boasts an abundance of hiking trails that cater to all levels of experience, and you'll love it here.
From the iconic Devil's Thumb and Lost Lake trails at Hessie Trailhead to the tranquil walks around Mud Lake and the challenging treks in James Peak Wilderness, Nederland has something for every hiker. The town is surrounded by alpine lakes, lush forests, and breathtaking vistas, ensuring that both beginners and experienced hikers can revel in the natural beauty of the Colorado Rockies. You'll enjoy hiking Nederland's numerous trails.
9. There are two public schools in Nederland
Being a small town, Nederland is home to only two public schools. These schools are, however, top-rated at Colorado State.
Nederland Elementary School and Nederland Middle-Senior High School are the two public schools in this town. If you prefer living in a place that leaves you with multiple school options for your kid, then Nederland might not be the place for you.
10. Work in nearby Boulder or Denver
While Nederland is a small town, the town has good job opportunities. The city has experienced positive job growth, and jobs have increased by 2.7% over the past year. The thriving industries in this city are limited to certain sectors, such as tourism and hospitality, outdoor recreation, and arts and culture.
It would be best if you secured a job or had a valid business plan in mind before moving to this city. You can also get a job in the surrounding areas, especially in Boulder and Denver. That way, you can enjoy a short commute to these cities while relishing the peace and tranquility of Nederland.
To Sum it All Up
Nederland, Colorado, is a hidden gem in the Rocky Mountains. Its close-knit community, moderate weather, and proximity to both nature and big cities make it an attractive destination for those seeking a balanced lifestyle.
However, the remote nature of this town and limited school options and job opportunities are things you should consider before making the move.