13 things you must know about living in Nashville, TN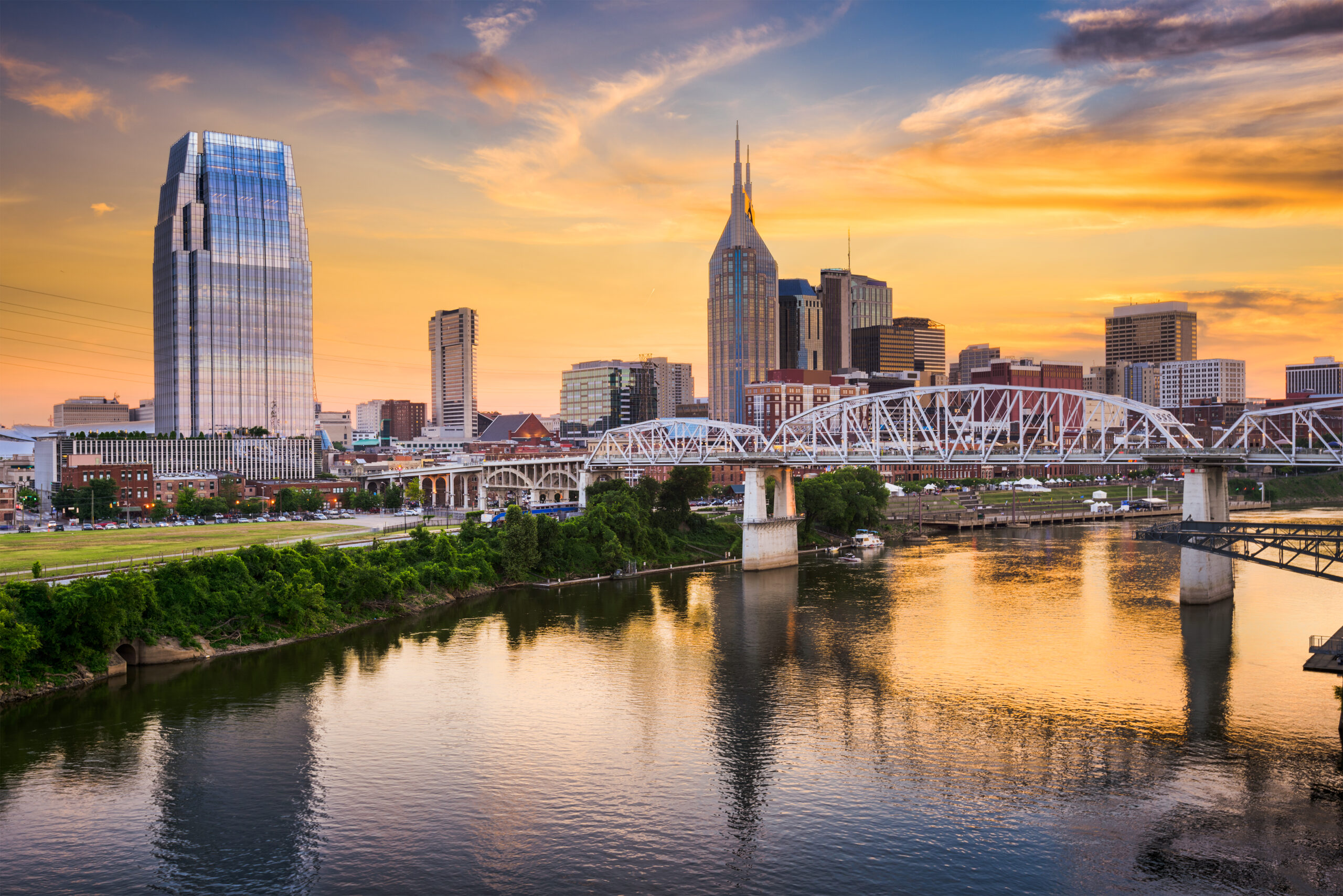 ---
Are you planning to move to Nashville, Tennessee? If so, you need to be aware of a few things before making the move. The city is expanding quickly and welcomes newcomers with open arms. However, life in Music City isn't always sunshine and rainbows! In this blog post, we'll be letting you in on 13 things that everyone should know before relocating to Nashville. For more details, sit tight, and let's get started!
Other people are moving here too
Nashville can be a great place to live, but it's not easy for newcomers to find their way around. Everyone seems to be moving here too, due to its central location and various opportunities it provides. Even though Music City is a popular place, it will be hard at first for young professionals and entrepreneurs, aspiring musicians, college students, and young families looking for a place to live. There are a lot of individuals looking to move here, so finding a nice apartment will be difficult.
MAF Widget
You might be surprised to learn that the majority of Nashville's residents are not natives of the city. Many residents of the city are immigrants who move there for employment or to earn a living from music. However, once you settle in Nashville, you'll rapidly adjust to the way of life and blend in with the population.
Sports, Sports, and More Sports
Sports fans are sure to have a fantastic time in Nashville. Because there are six professional sports teams in town, anyone can go to a game and get a good view of it.
You could watch a Nashville Predators hockey game at Bridgestone Arena or a Tennessee Titans football game at Nissan Stadium. The Nashville Sounds are a minor-league baseball team based in Nashville, Tennessee. Nashville SC is the name of a professional soccer team in the city. So, stock up on team gear and show your allegiance to your new home city's teams at sporting events.
The food scene is spectacular!
Nashville offers the best cuisine, which is ideal for the city's many locally owned and operated restaurants. If you've never had hot chicken before, just head to Prince Hot Chicken. Hot chicken is a particular type of chicken prepared with a unique hot sauce, and it all started in Nashville, at Princes' house.
You can also try out Henrietta Red in Germantown, a semi-finalist in the Jim Beard Awards for New Restaurants, if you're not a fan of fried chicken. American seasonal food is the main focus of the restaurant and bar. I'm drooling right now!
Affordable cost of living
The rent in Nashville is less than rent in cities like Phoenix or Denver. In the past couple of years, Nashville's cost of living has been very low; 4% lower than the national average. Nashville has one of the lowest rental rates of any city in the United States. This means that it's likely to stay cheaper than places like Los Angeles and New York City. Even though people there live simply and there are a lot of tourists, Nashville is still a pretty safe place to live.
You'll almost certainly need a car
If you plan to move to Nashville, you should start saving for a car if you don't have one. WeGO public transportation is the only way people in Nashville can get around by bus. You can never be completely sure of anything in that city. Not only is there no public transportation or easy way to get around, but there is always traffic here.
There are too many cars for Nashville's infrastructure to handle, which could lead to traffic jams. If you plan to visit Nashville during busy hours, there's a high chance you will be stuck in traffic.
Lots of festivals to attend
There's always something going on in town. Every month, there are dozens of festivals and event days; this isn't only a music city; there are a lot more fun things that can be done here in Nashville area. The biggest film festival in the South is the Nashville Film Festival, held in October. Despite the fact that thousands of individuals make submissions for their Screenwriting competition each year, the number increases each year, and the festival remains as prestigious as ever.
There is a three-day event called the Tennessee Whiskey Fest that brings together amazing whiskey and a terrific group of people. Whiskey sampling, a wide variety of food, and live music are all included. There's also the East Nashville Beer Festival. Festivals that are open to the public can also be found in Nashville. It's all fun here!
A booming job market
Looking for work in Nashville? You'll have no problem finding one. All kinds of people can find work here because the job market is thriving, and there are lots of opportunities, no matter your field. This is a great place to set something up for yourself if you're looking forward to a career in the healthcare industry or the music industry.
If you're hoping to kick-start your career, Nashville is just the perfect place for you. Entry-level positions are plentiful across various industries, making it possible to begin working toward your long-term professional goals.
So, if you want to move to Nashville, Tennessee, you don't have to worry about unemployment, because the job market is quite favorable here. There are a lot of great chances for success.
Education is a big deal around here
For good cause, Nashville has been dubbed the "Athens of the South" by locals. Those nicknames originated from the region's colleges and universities. In this town, education is a major priority. Great educational options are available to you and your family in Nashville.
Nashville is home to plenty of prestigious universities, including Vanderbilt University, Belmont University, Lipscomb University, Fisk University, and Tennessee State University.
Elementary schools are not left out, as families relocating with children aged 7 to 14 have rated the Franklin County School District as one of their best choices.
Lots of Attraction Sites
If you love to explore and have fun outside, Nashville is just the place for you. The city has lots of attraction sites such as the Centennial park, where a replica of The Parthenon is located. An art museum is in this incredible structure, as well as a statue of the Greek goddess Athena. There's also the Cumberland River, where families can have a picnic. The city is home to many museums, such as the Tennessee State Museum, Johnny Cash Museum, and Frist Art Museum, amongst others, where residents can learn more about different cultures and history.
You just can't run from coffee
Music City is a great place to get great coffee. Among them are some of Nashville's most well-known barista shops, which partner with local artists and bakeries to create an elegant atmosphere in their five locations.
Nashville's thriving music culture is well-represented at Ugly Mugs, which serves up tasty coffee and hosts live performances. Two of Creme's roastings were named best at the annual Specialty Coffee Association of America.
MAF Widget
An unbeatable music scene
Nashville isn't called Music City for nothing. We're pretty sure you know that the music culture in Nashville is world-renowned. These communities, which owe their existence to their love of country music, take great pride in the talent of their own musicians.
The live music scene is always something to talk about. The Country Music Hall of Fame and Museum is located in Downtown area, and over a million people visit each year.
In the heart of the city, Broadway is the main highway, and there are numerous restaurants and shopping centers within a few blocks. Dolly Parton and Elvis Presley are frequent visitors to Music Row in Nashville, the city's musical epicenter.
Get ready for the humid weather
The humidity in Nashville is on another level. In the summer, it's scorching and humid. Prepare for hot weather with typical highs of 80 degrees between May and August. Summertime in Nashville brings about a number of popular occasions such as the CMA Festival, Bonnaroo, and other music festivals. The 3–4-month humidities are nicely covered by spring and fall. And yes, seasonal allergies. Beware of those.
You can always have a fun night in Nashville
Nashville is a popular destination for bachelorette parties, bachelor nights, girls' weekends, nights out, and reunions. It's no secret that the city's nightlife is a major appeal for those in the mood to party.
Not too far from the city center, Broadway Street in Downtown Nashville is lined with shops where you can get anything you want. Get your hands on some cowboy boots, go bar hopping, and have fun!
Concluding Remarks
For many reasons, Nashville is a beautiful city to call home. The music scene is great, the employment market is robust, and there are several options for schooling. But you have to be ready for the summer's humidity.
In general, Nashville is a fantastic place to live and work. If you would like to raise a family, there are lots of schools around for your kids. If you're seriously thinking of making that move to Nashville TN, what are you waiting for? don't let anything stop you! It's an amazing city and no matter what you're interested in, there's just the thing for you.
Learn More About Living in Nashville, TN