10 Things to Know Before Moving to Fort Myers, FL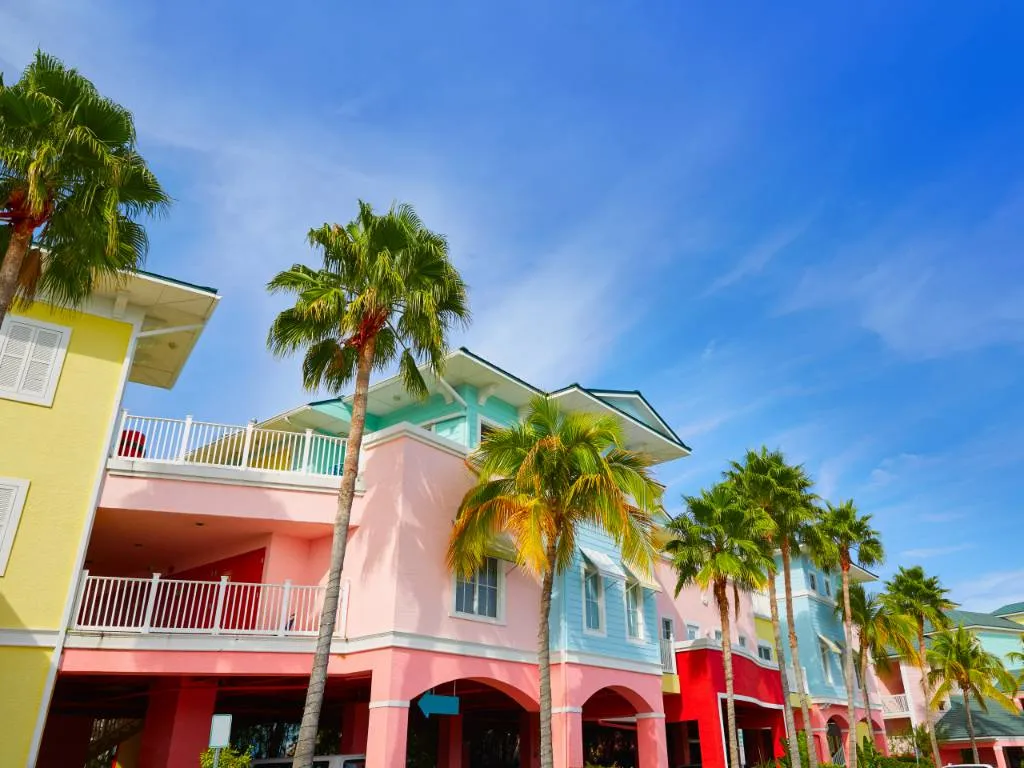 ---
Known for its stunning beaches, vibrant culture, and warm weather, Fort Myers is a popular destination for both tourists and new residents.
Fort Myers is home to 105,260 residents and is the county seat of Lee County. Before you pack your bags and head to this city, there are several things you should know to make your transition as smooth as possible.
Let's discuss ten things you need to know before moving to Fort Myers, FL!
1. Hot and humid summers
Fort Myers experiences hot and humid summers, which are typical for this region. The temperature in Fort Myers during the summer months can be pretty intense.
Typically, the hottest months are June, July, and August, with temperatures often exceeding 90°F. It's not uncommon to see temperatures reaching into the mid-to-high 90s during the peak of summer.
The high humidity levels in Fort Myers can make it feel even hotter, with heat indices making it seem like it's well over 100°F. You must take precautions and stay hydrated during these scorching summer months.
2. Living costs are 4.2% higher than the national average
The cost of living in Fort Myers is higher than the national average by 4.2%. Transportation expenses, healthcare costs, and groceries are higher than the national average. A loaf of bread in this city costs $4.18, while a bunch of bananas is sold for $3.62.
Housing costs are, however, less than the national average. The median home price in Fort Myers is $373,990, which is less than the national average of $430,300.
However, the cost of living in Fort Myers is relatively affordable, compared to other major Florida cities like Miami.
3. Tourism and hospitality are thriving industries
Tourism and hospitality are thriving industries in Fort Myers. These industries offer a wide range of jobs, from hotels to restaurants, seasonal work, small businesses, and entrepreneurship.
They also contribute significantly to the local economy, engage the community, and promote cultural exchange with tourists from around the world. You can secure job opportunities or even start a business in these industries.
Lee County Visitor & Convention Bureau and Sanibel Harbour Marriott Resort & Spa are two of the top employers in the tourism and hospitality industries in this city.
4. Fort Myers has lots of stunning beaches
Fort Myers boasts numerous beautiful beaches along its Gulf Coast shoreline. Some of the most popular ones include Fort Myers Beach, known for its white sands and vibrant atmosphere, and Lovers Key State Park Beach, a more secluded spot for nature enthusiasts.
There are also Sanibel Island's beaches, which are famous for seashell collecting, while Captiva Island offers a serene escape. Additionally, Bowman's Beach and Bunche Beach Preserve are great options for those seeking a quieter coastal experience.
Each of these beaches offers its own unique charm and lots of opportunities for outdoor activities. These make Fort Myers a great beach destination and a place to call home.
5. There are 80 schools in this city
If you have kids, rest assured that Fort Myers has lots of excellent schools. There are 80 schools in this city, including 55 public schools and 25 private schools. You have lots of options to choose from as they best suit your kids' needs.
Some of the highly-rated schools in this city include Rama C. Page Elementary School, Heights Elementary School, Three Oaks Middle School, and Ft. Myers Christian School.
6. Access quality healthcare at Gulf Coast Medical Center
Gulf Coast Medical Center is a part of the Lee Health System and offers various medical specialties and services. These include cardiology, oncology, orthopedics, neurology, maternity and women's health, emergency services, surgery, rehabilitation, diagnostic imaging, and intensive care.
The hospital is known for providing comprehensive and high-quality healthcare to the residents of Fort Myers.
Other great healthcare facilities here include Evans Health Care, Page Rehabilitation and Healthcare Center, and Lee Health Complex Center.
7. Attend the Edison Festival of Light
The Edison Festival of Light in Fort Myers is an annual celebration that honors inventor Thomas Edison, who had a significant impact on the city.
The festival features a grand parade with colorful floats and community participation, family-friendly activities, an inventors fair showcasing local innovators, a classic car show, and concludes with a dazzling fireworks display. This event unites the community in celebrating innovation and creativity, making it a significant and enjoyable occasion for residents and visitors. You shouldn't miss this exciting event.
8. Tourists get in the way
In Fort Myers, the presence of tourists can occasionally be perceived as getting in the way of residents. This sentiment is often related to issues such as increased traffic congestion, crowded popular attractions, limited parking availability, and potential strains on local services.
However, it's important to acknowledge that tourism plays a vital role in the city's economy, providing economic benefits and supporting local businesses. Balancing the needs and concerns of both tourists and residents is an ongoing challenge in popular tourist destinations like Fort Myers.
9. Immerse yourself in history at the Edison and Ford Winter Estates
The Edison and Ford Winter Estates provide you with an opportunity to immerse yourself in history. This museum complex preserves the winter homes of Thomas Edison and Henry Ford, showcasing their lives, innovations, and contributions to the world.
Here, you can explore historic homes, view impressive exhibits, enjoy lush botanical gardens, and participate in guided tours and educational programs. The estates offer a unique and enriching experience, allowing guests to step back in time and gain a deeper appreciation for the legacies of these two iconic figures in American history.
10. Fort Myers has a diverse community
Fort Myers is home to a diverse and thriving population. The city's diversity encompasses various cultural backgrounds, immigrant communities, age groups, and a wide range of economic and educational opportunities.
African American, Hispanic, Haitian, Asian, European, and Native American are the ethnicities in this city.
This diversity contributes to the city's welcoming and inclusive atmosphere, providing a wide array of cultural experiences and perspectives for residents and visitors to enjoy.
Finally
Moving to Fort Myers, Florida, can be an exciting adventure if you're well-prepared. The city offers a wide range of activities, excellent schools, and highly-rated healthcare facilities. However, make sure you consider the hot summers and high cost of living here before making the move to Fort Myers, FL! 
Learn More About Living in Fort Myers, FL