10 Things to Know Before Moving to Hanover, NH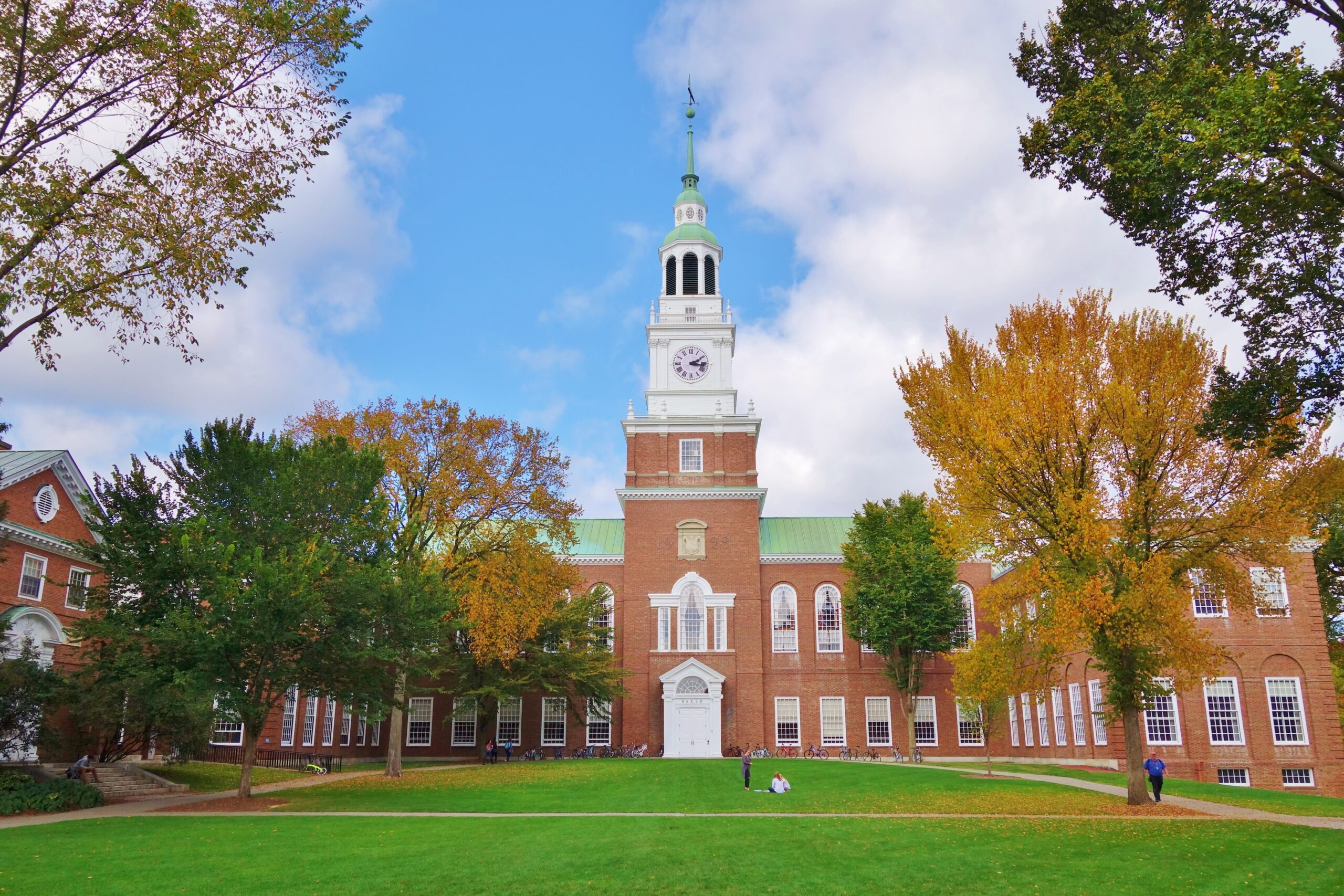 ---
The city of Hanover, New Hampshire, is home to 8,744 people. On July 4, 1761, Governor Benning Wentworth officially incorporated the town of Hanover, and by 1765 and 1766, the first European settlers, mostly from the state of Connecticut, had arrived. Despite the terrain's irregularities, the town became a center for farming.
Are you looking to move to Hanover? Here are ten things to know first!
1. Winters in Hanover are chilly
The cold season in Hanover, with average daily highs below 39 degrees Fahrenheit, lasts for 3.3 months, from December 1 to March 11. The coldest month is January, with temperatures averaging 12°F at night and 29°F during the day.
MAF Widget
The snowy season, with a minimum 31-day snowfall of at least 1.0 inches, lasts for 5.8 months, from October 28 to April 22. The average snowfall in January is 12.5 inches. In case you're confused by the numbers, it's pretty simple; winters are freezing in Hanover.
2. There's an airport nearby
The closest airport to Hanover is Lebanon Municipal Airport (LEB), which is 5.3 miles from the heart of the city.
Visitors get around the city on buses because of how convenient and inexpensive they are. Short-distance bus tickets start at $22, and if you're coming from out of town, you can get there for as little as $34.
3. Hanover is racially diverse
There are a large number of different cultures represented in Hanover. Locals here identify with a wide range of racial and ethnic communities. Among residents, Whites make up the largest group, with Asians coming in second.
In this area, 83.41 percent of the population speak English, and 16.59 percent speak some other language. Non-English speakers account for 12.59 percent of the total population, with the majority speaking either Chinese or Spanish.
4. The crime rate is 77% less than the national average
The Hanover crime rate is 77% lower than the U.S. average.
Hanover has an 89 percent lower violent crime rate than the U.S. average, while it has a 74% lower property crime rate than the U.S. average. The odds of becoming a victim of violent crime are 1 in 1749, while the odds of becoming a victim of property crime are 1 in 151. This makes Hanover a safe place to live.
5. The city is very isolated
Hanover isn't only small but also very isolated. The nearest town is Manchester, and it's 90 minutes away, while Boston is 2 hours away. So even when you're bored of life in the city, and you'd like to get away for a while, there are no quick places nearby.
If you thrive in the midst of people and you love to take occasional trips outside your city, you might not enjoy living in Hanover.
6. The cost of living is 40% higher than the national average
With an index of 140.1, Hanover's cost of living is 40% higher than the national average. The monthly cost of living is approximately $2,896.
A one-bedroom apartment in downtown Hanover will cost you about $2,155 per month, with utilities adding another $216 on average, while the city's median home price is $834,56. So living in Hanover sure doesn't come cheap.
7. There's little or nothing to do to maintain a social life
Sorry to break it to you, but your life on the social scene won't even exist while you're in Hanover. You are in for an unpleasant shock if you are coming from a region in which you are accustomed to being able to do activities after 8 or 9 in the evening.
You are going to have a difficult time finding stuff to do unless you want to hang out with some college students and drink. There's virtually no nightlife in Hanover.
8. Dartmouth College is the pride of Hanover
Hanover revolves around its most famous institution, the illustrious Dartmouth College. Dartmouth College, an Ivy League institution that has been welcoming students since 1769, comes alive in the fall when its student body returns to campus.
Take a stroll through the brownstone buildings, take in the views of the expansive campus green, and relive your college days vicariously via the students as they learn. When you stroll around the campus, taking in all the history and tradition, you can't help but feel the pull of learning, which draws people of all ages here to learn more and develop their intellect.
MAF Widget
9. The college has a thriving arts scene
The Hood Museum of Art, which can be found on the Dartmouth College campus, is a significant facility. It invites visitors to explore its vast collection, which spans from antiquity to the present day. The museum's collection spans from Japanese prints to environmental artwork to antique scientific gear. The Hood Museum of Art is widely recognized as one of the best collegiate art museums in the country, and it hosts a wide variety of informative and engaging seminars and lectures throughout the year.
The Hopkins Center for the Arts is another cultural hub on the Dartmouth campus. Whether you're looking to express your artistic side or have a discourse about the role art plays in society, this center has something for you.
10. Check out the King Arthur Baking Company
The King Arthur Baking Company is like a paradise for pastry chefs. The King Arthur flagship store in Norwich is a wonderful destination for anyone with an interest in baking or a passion for pastry.
Get a bite to eat and pick up a warm pastry or a sandwich made with freshly baked bread.
Final Thoughts
If you're looking to live a quiet, peaceful life in a small city, Hanover is just right for you. It has a tranquil environment, it is racially diverse, and the college is a big part of the town's culture. However, the high cost of living and cold winters are also drawbacks to consider before making the move.