Pros and Cons of Moving to New Haven, CT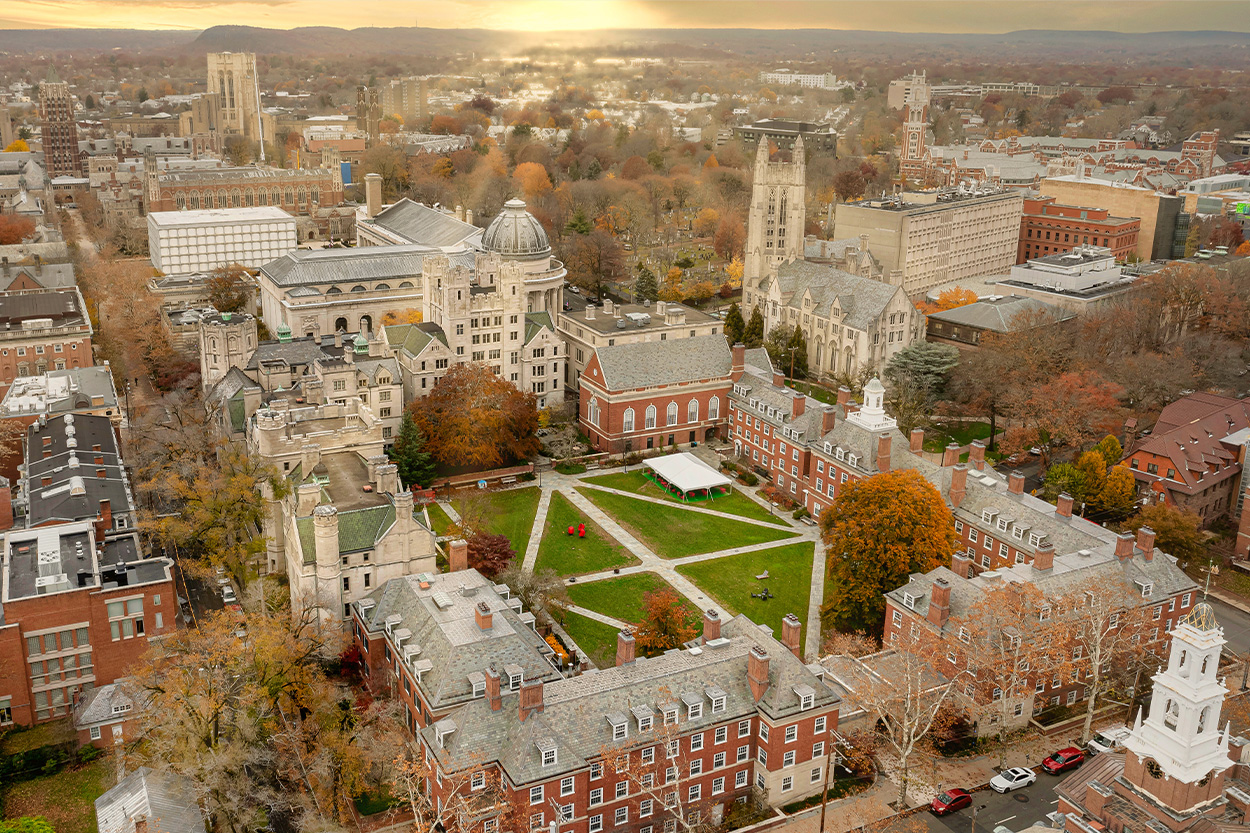 ---
Welcome to New Haven, Connecticut.
This college town is the third most populated city in Connecticut and has plenty of uppity ivy league students that'll help fuel your hatred for the elite.
People who are incentivized to get you to move to this city love to shine a light on all of the positives of the city. But trust me, Connecticut definitely has a dark side.
So if you want an accurate picture of what life will be like if you move, let's dive into some pros and cons of living in New Haven. 
MAF Widget
Con #3, Cost of living
If you're expecting to save a lot of money when moving to New Haven, I'm going to need you to wake up from that dream.
Mainly because you're snoring too loud and I'm trying to make a video here.
Anyway, the cost of living in New Haven is 9.7% higher than the national average. So you're going to pay significantly more for healthcare, goods, and services.
But that's not all.
Housing expenses are a surprising 35% higher than the national average. And Walkhub recently ranked the city as one of the least affordable places to rent.
I guess what I'm trying to say is, make sure to have a high-paying job locked down before moving to this city.
Speaking of jobs…
Con #2, Weak economy
It's definitely possible to find a good job in New Haven. But the gap between the haves and the have-nots in this city is huge.
The median household income is 31% lower than the national average. And the unemployment rate is 55% higher than the national average.
This obviously leads to New Haven's homelessness problem. But don't worry about that. If you're a high earner, you can do what the other high earners in this city do and simply ignore the problem.
But it'll be hard to ignore this next con…
Con #1, Crime rate
Like most larger cities, New Haven has a pretty high crime rate. A problem that's amplified by the economic disparity in the city.
The crime rate here is 60% higher than the national average. But what's even more alarming is that the violent crime in this city is amongst the highest in the nation.
Again, if you can live in high-income neighborhoods, you should be safe and cozy while the purge happens all around you.
But if you can't afford to live in the nicer parts of the city, I'd say it's best to avoid.
But one thing you definitely shouldn't avoid is the service at homeandmoney.com.
Because they'll make the process of buying a house as easy and stress-free as possible.
And they'll do this by hooking you up with your very own personal assistant who will match you to your dream agent, find you the best grants and programs to help you save money, and literally do all the heavy lifting for you
Best of all, their service is 100% free!
Just fill out the quick form below to get started.
MAF Widget
Ok, now let's check out some pros of living in New Haven.
Pro #3, Location
One of the best things about living in New Haven is that it's centrally located.
This means you'll be within a few hours' drive of some amazing cities.
For example, New York is only 3 hours away from New Haven. Boston is only 2 and a half hours away. And Jersey City is just 3 hours away as well.
This means that if you ever get tired of ducking bullets or getting queasy while observing the homeless, you can escape to one of these bigger cities to recharge.
However, sometimes the best way to recharge is just to spend some time outdoors. Well, New Haven has you covered there as well.
Pro #2, Outdoor activities
New Haven has a surprisingly good amount of outdoor activities the whole family can enjoy.
If you're a fan of old people's sports, you'll love the amazing golf courses in the area. But the city also has public beaches, yacht clubs, hiking trails, and even zip lining.
It's safe to say this city can offer a lot of outdoor fun for just about anyone.
I even hear the city is getting the homeless involved by playing a big game of red light, green light–Squid Games style.
So yea, that should be fun.
Pro #1, College town
And now for the most exciting part about living in New Haven.
It's a college town. And you know what that means. The city is pretty much structured in a way to keep a budding alcoholic entertained.
The nightlife in this city is pretty exciting. I'd recommend checking out the big music scene in the area. Which includes College Street Music Hall and Toad's Place.
You'll also get spoiled with the many craft brew options. A key place to check out for that is the Thimble Island Brewery.
All in all, I'd say this city is a great place to call home as long as you can afford it.