How Much Does It Cost To Build A House?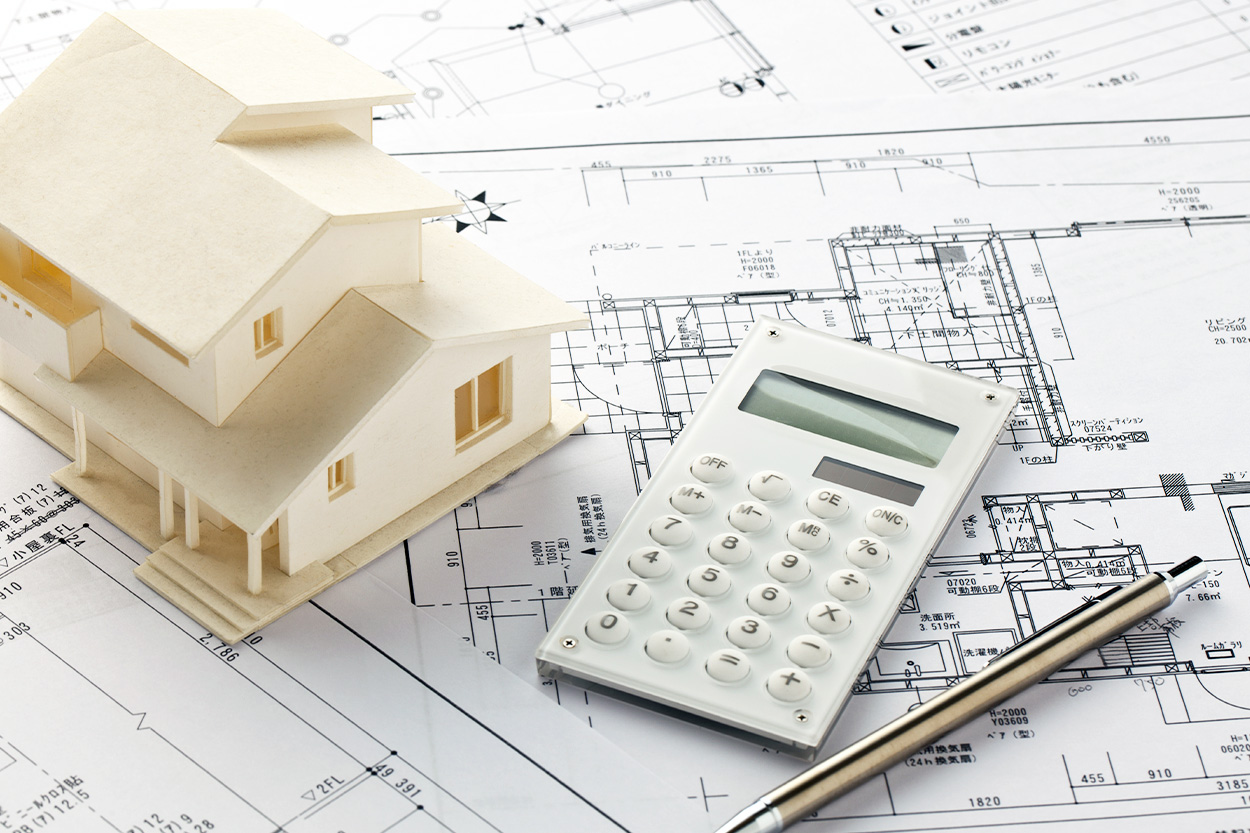 ---
Key takeaways:
The average house plan has a square footage of 2,594 ft2. This generally costs $296,653 to build.
The largest factor that impacts the price per square foot is the location of the home build.
Because home construction costs are affected by several factors, it's essential that you set a hard budget from the outset and then plan accordingly.
How Much Does It Cost To Build A House?
For many people, building their own home would be a dream come true. Unfortunately, it's a costly one at that. From purchasing the property to hiring the right team to breaking ground, the expenses of home building add up quickly. So, before you begin new construction, you need to have a budget that accounts for these potential expenses.
So, how much does it cost to build a house?
Today, we'll discuss the variable factors that can impact the price of building a home.
MAF Widget
What is the Average Cost of Constructing a Home?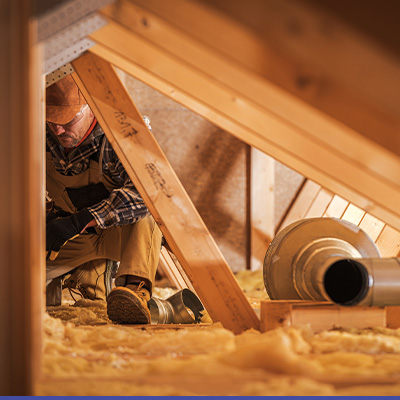 According to the 2020 Construction Cost Survey conducted by the National Association of Home Builders (NAHB), the average cost of building a new house by square footage is approximately $114 ft2. And the mean home was 2,594 ft2, which cost $296,652.
This mean figure can be broken down into construction categories, including:
Site Work – $18,323 for:

Building permit fees
Impact fees
Water & sewage fee inspections
Architecture
Engineering
Foundations – $34,850 for:

Excavation
Foundation
Concrete
Retaining walls
Backfill
Framing – $51,589 for:

Framing (including roof)
Trusses
Sheathing
General metal
Steel
Exterior finishes – $41,690 for:

Exterior wall finish
Roofing
Windows and doors
Major systems – $43,668 for:
Interior finishes – $75,259 for:

Insulation
Drywall
Interior trims, doors, and mirror
Painting
Lighting
Cabinets and countertops
Appliances
Flooring
Plumbing fixtures
Fireplace
Final steps – $20,116 for:

Landscaping
Outdoor structures
Driveway
Clean up
In addition to these various costs, you also have to factor in the additional cost of land. According to the same survey, the average lot goes for $89,540. So, all told, the average cost to purchase property and build your home on it is $386,192.
Factors that Impact Pricing
Naturally, there are a variety of factors that could potentially affect the cost of building a home. These include:
#1 Region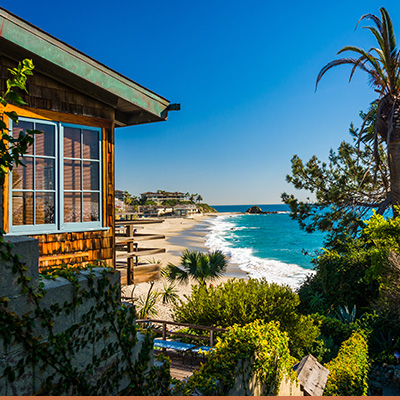 One of the largest cost factors in home building is the location. Per Rocket Mortgage the median cost per square foot by region looks as follows:
Northeast – $135.10 per square foot
Midwest – $116.37 per square foot
South – $92.56 per square foot
West – $151.88 per square foot
Naturally, this pricing is determined by several factors, including home demand, the area's desirability, the difficulty of construction (in certain regions), the supply of contractors and sub-contractors, and state regulations on new construction.
For example, you could likely afford to purchase land and build a home in Mobile, Alabama that's two times larger than a home in San Diego, California with the same construction budget.
Square Footage
Logically, the bigger the home, the more expensive it is to build—you have more materials, increased labor demands, and more house to construct. Many items are directly tied into the total square footage, including framing, roofing, slab work, electrical, drywall, interior trim labor, and paint.
According to Homelight, on average it will cost you:
$154,000 to build a 1,000-square-foot home
$231,000 to build a 1,500-square-foot home
$308,000 to build a 2,000-square-foot home
$385,000 to build a 2,500-square-foot home
$462,000 to build a 3,000-square-foot home
$539,000 to build a 3,500-square-foot home
$616,000 to build a 4,000-square-foot home
Designing Your Own Home vs. Purchasing a Developed One
If you want to build your own custom dream home, the building process will cost you more than purchasing from a newly developed lot or a prefabricated home. In fact, Home Advisor says that pre-built homes may cost up to 15% less money than building your own.
That said, going this route lacks the customization you may desire in a home build. And that's where the additional cost often lies since you will have to pay for architects and interior designers to draw up the home according to your lot size and specs.
Add-Ons
Do you want a pool? A basement? While these features are exciting, the material cost will be higher to implement.
Such requirements will not only have additional engineering and a higher material cost, but they'll also force you to hire more sub-contractors and likely extend the project schedule.
Whether you want to have a dry sauna or a theater room, any extras will add to the total price of the semi-custom or entirely custom home.
The Market Demand
Market demand is subject to fluctuations, which cause the price of construction to go up or down. On top of that, there are interest rates and other factors that go into the total equation for construction.
Currently, we're in the midst of a housing shortage. Per Forbes:
"The housing market has been struggling to keep up with demand since the 2010s when the number of new homes built was slashed in half compared with the previous decade. As the demand for residential real estate has increased, the scarcity of homes for sale has created a logjam on the supply side."
When more people are looking for a home or property, the value of that land goes up. And as more people seek to buy and build real estate, the demand for good contractors also increases. As a result, they are able to charge more in terms of labor cost.
How Expensive Are Your Tastes?
The interior and exterior finishes and the raw materials you use to build your home can significantly impact pricing. Two 2 bed 1.5 bath 1,500 ft2 homes could have wildly different construction prices (as much as hundreds of thousands of dollars) depending on these factors.
For example, your bathroom tiles could go have a base price as little as $5 per square foot or be hand-made carved from Italian Carera marble and cost as much as $500 per square foot. And these prices multiply the larger the house plan gets.
Similarly, even the experts you choose to partner with can have significantly different fee schedules. So, when you select and then speak with your architect and interior designer, you must convey your construction budget early on. That way, they can plan and shop for materials accordingly.
Get Ready to Build
In the U.S., the average home construction project costs $296,652, not counting the property. Pricing is subject to several factors, including your zip code, square footage, tastes, and the current market demand.
So, as you get ready to start the building process, take the time to set a reasonable budget—one that balances your wishes for your dream home and your bank account.
Sources
NAHB. Cost of Constructing a Home. https://www.nahbclassic.org/generic.aspx?sectionID
Rocket Mortgage. Building A House: A Breakdown Of How Much It Costs. https://www.rocketmortgage.com/learn/how-much-does-it-cost-to-build-a-house
Homelight. How Much Does It Cost to Build a House? https://www.homelight.com/blog/buyer-how-much-does-it-cost-to-build-a-house/
HomeAdvisor. How Much Does It Cost to Build a House? https://www.homeadvisor.com/cost/architects-and-engineers/build-a-house/

Forbes. The U.S. Faces A Housing Shortage. Will 2021 Be A Turning Point? https://www.forbes.com/advisor/mortgages/new-home-construction-forecast/