The Pros and Cons of Moving to Minneapolis, MN (avoid the seafood!)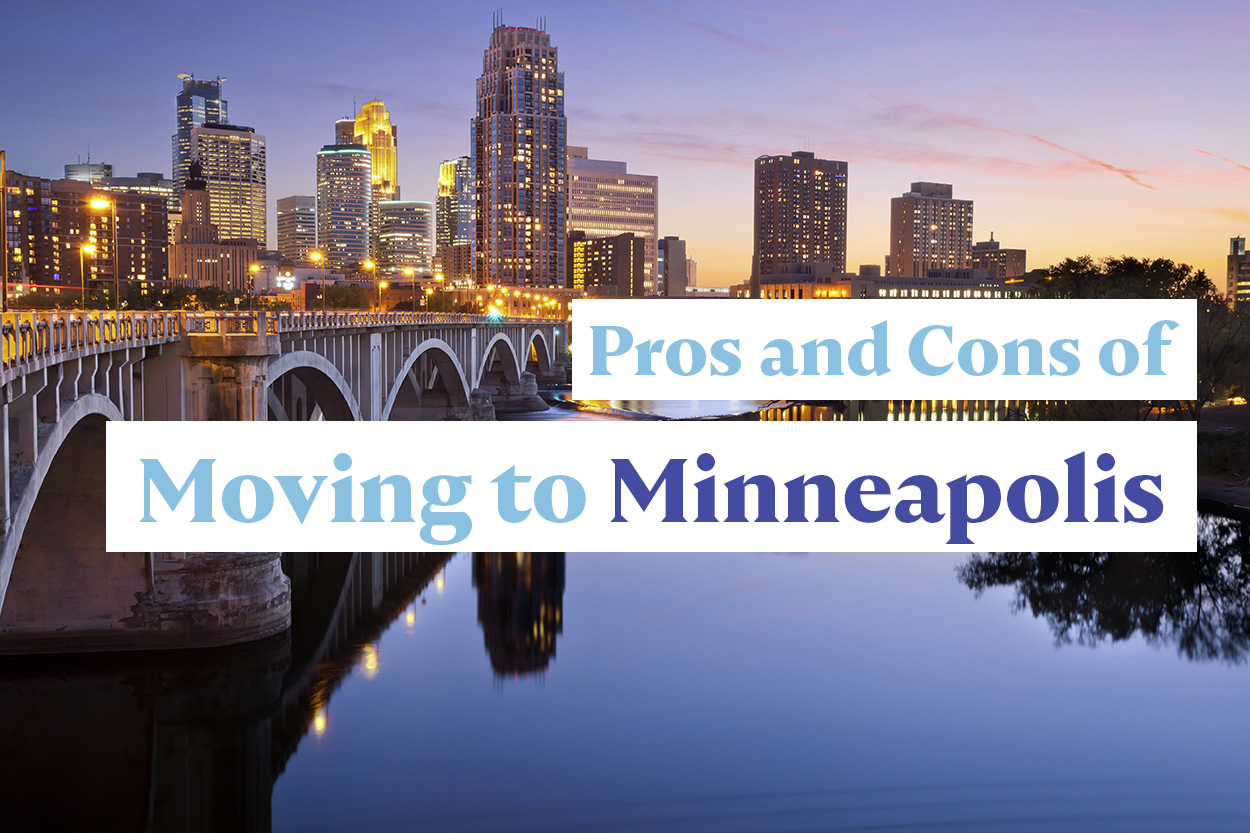 ---
Moving to Minneapolis could be the worst decision you ever make…
Or, it could turn out to be the best. That's why I left no stone unturned while researching the pros and cons of living in this city.
So if you're ready to know once and for all if this city is for you, keep reading.
Con #5, It's a Flat-Earthers Paradise
This may be a weird con to add to the list, but Minneapolis has been known to have a pretty boring terrain.
By that I mean there are no mountains or oceans in the area, making it a pretty boring and flat visual experience.
I honestly wouldn't be surprised if Minneapolis had a huge population of flat earthers. I mean, the landscape here is like living on cardboard.
So if you are someone who enjoys more scenic views, this might not be the destination for you.
Con #4, Bottom-Shelf Seafood
Ok, I admit not many people would consider this a con. There are many questionable people who don't like seafood. People that I'd never trust.
But because of the location, it's impossible to get truly fresh seafood here. And if you love seafood the way I do, meaning watching Spongebob Squarepants is pretty much an appetizer, then you'll agree that living this way is a special type of hell.
For the reason alone, it's unlikely I'll ever call this city home.
(btw if you want to watch the video version of this post, I've included it below).
Con #3, Making Friends is Almost Impossible (even if you're awesome)
Many transplanted residents will tell you that it's pretty challenging to make friends in Minneapolis.
And the reason for this might be different than what you think.
You see, most of the locals have lived in this city all of their lives. And as such, they have many roots in the area–plenty of family and friends to keep their social lives full.
That means that not many people are looking to meet more people.
Which means if you plan on moving to this city, you might be left out in the cold.
BTW being left out in the cold is a bigger deal than you think. We're getting to that.
Con #2, Sky-High Taxes
But wait, I thought Minneapolis was known for its 0% tax on clothes?
Yes, while that is impressive, this city makes up for it in many ways.
Income is taxed anywhere from 5.35 to 9.85 percent in Minnesota. They also tax meals here and it's been regarded as the city with the highest meal tax rate.
And that's just the beginning.
Minnesota also has a high sales tax, property taxes, and vehicle registration.
Con #1, Game of Thrones-like Winter
Hey Siri, play Kanye West's the coldest winter.
Because you're gonna need a soundtrack for how cold it gets in Minneapolis. Listen, if you're someone who doesn't fare well in cold climates, go ahead and cross this city off your list.
Not only can temperatures reach negative 30 degrees, but the winter here tends to want to stay awhile. No seriously, you'd think the winter here has squatters' rights the way it refuses to leave.
In Minneapolis, it's been known to snow between the months of October to May. Yea…that May.
So if you're not prepared for a long, boring, and lonely winter, this might not be the place for you.
But if you're determined to move here (or anywhere else in the country), you'll want to pay very close attention to this.
Here at Home and Money, we make the whole process of getting a home easier (even if you're a first-time home buyer).
We have a whole team that will connect you to the perfect agent so you can finally get that dream home. Plus, we'll equip you with your very own personal concierge if you're a first time home buyer–Which, if you've ever purchased a home, you know is a HUGE help considering how complicated the process can be
Best of all, this service is absolutely free!
Just fill out the quick form below to get started.
MAF Widget
Pro #5, Unbeatable Convenience
If you're a big fan of convenience like I am, then this is an area where Minneapolis truly shines.
And a big reason for that is due to the city's great infrastructure.
For starters, the city has a well-designed highway network, so the traffic here never gets that bad.
Minneapolis also has an international airport that allows you to fly all over the world, so if you ever need to escape the icy city, your escape plan will be easy to execute.
And if you happen to experience a Buggs Bunny-level fall on the ice, know that you're only a short drive away from the many high-quality hospitals in Minneapolis. One of which is the world-famous Mayo Clinic which is roughly an hour away.
(speaking of convenience, we've conveniently put together a list of the best real estate agents in Minneapolis).
Pro #4, You're Almost Guaranteed a Job
For a city that's known for its cold weather, you might be surprised to hear that its job market is on fire.
Minneapolis has a huge number of Fortune 500 companies relative to its size. And two of the cities biggest employers are Target and Hennepin Healthcare.
But the industry that offers the most opportunity in Minneapolis is finance. Wells Fargo, U.S. Bank, and Ameriprise Financial are all huge institutions with thousands of downtown employees.
So if you fancy yourself the next Bernie Madoff, this could be the perfect place for you.
Pro #3, Great Food (for people who don't enjoy seafood)
Even though Minneapolis has long and harsh winters, you'll be able to find something to help you past the time.
And for many residents, that just happens to be food.
The city has many James Beard award winners that make sure bellies are full year-round. But just so we're clear, this does not include seafood.
Yea, I'm still pretty salty about that.
Pro #2, Great Craft Beer Scene
More important than the local cuisine is the local beer scene.
And yea, I know many bigger cities all claim to have a booming craft beer scene. It almost calls for an eye-roll moment. But believe me when I say that Minneapolis is a step ahead of the rest.
The city now has over 81 different breweries. And the beer culture here is so strong, that it's an inseparable part of living here.
So much so that the famous Grain Belt Beer Sign is regarded as a cultural landmark.
That said, alcoholics may want to find a less triggering place to call home.
MAF Widget
Pro #1, Amazing Cost of Living
For Minneapolis to be a place with a good amount of opportunity, the cost of living is surprisingly low.
It's been voted as one of the top 25 best affordable places to live with only 21% of household income being spent on living expenses.
This means that residents have a good portion of discretionary income to spend on whatever they choose.
All in all, if you can handle the cold weather, this place is a pretty ok place to call home.
That's all folks, until next time.