Top 10 Pros and Cons of Living in Allentown, PA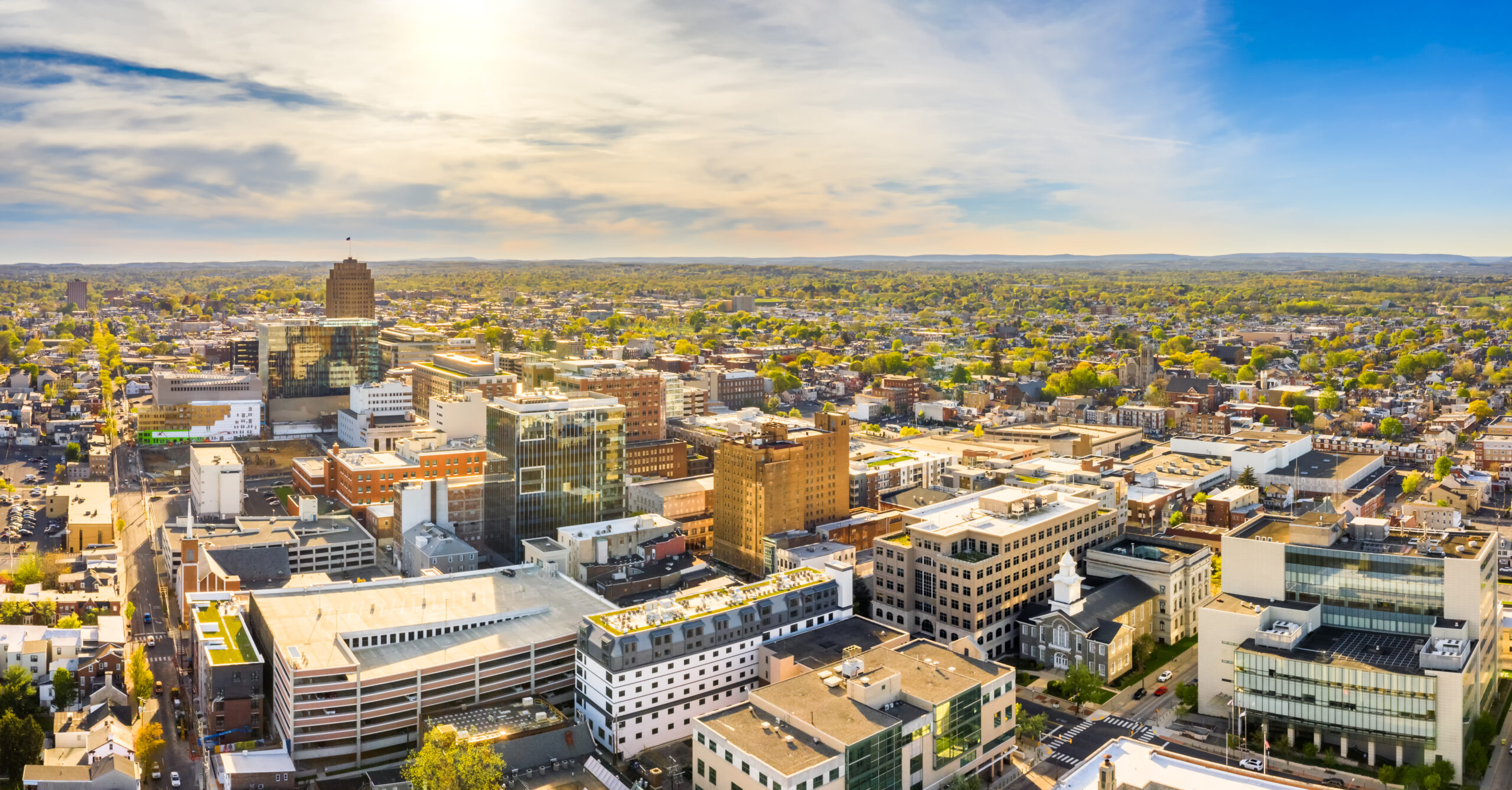 ---
Allentown, founded in 1762, is the state's fastest-growing city and is located in the heart of the Lehigh Valley, which is part of the New York City metropolitan area. Allentown has always been an important industrial hub, and its willingness to adapt has helped it prosper throughout economic downturns.
The city is a great starting point for any journey into Pennsylvania's past due to its central location on the sparkling Lehigh River and the preservation of its historic buildings. Let's talk about ten pros and cons of living in Allentown, PA!
MAF Widget
Pros of Living in Allentown
1. A lower-than-average cost of living
The cost of living in Allentown is 7% lower than the national average, with an index of 93. This means that your dollar goes a lot further in this city.
The median home price is also $246,449, much lower than the national average. To live comfortably in this city, one is expected to earn about $51,300 as an annual salary.
2. Visit the Liberty Bell Museum and the Lehigh Valley Heritage Museum
There are several museums in Allentown where you can learn about the city's rich local and national history. To protect it from being stolen and destroyed by the invading British troops, the Liberty Bell was secretly transported to Allentown, as recounted in the Liberty Bell Museum.
The Lehigh Valley Heritage Museum is an excellent resource for those interested in delving deeply into local history, as it contains an extensive collection of historical items and papers, as well as more than 80,000 photographs. Also, the Museum of Indian Culture is a great place to learn about the region's indigenous peoples through displays, demonstrations, and activities designed with kids in mind.
3. Get around the city using the LANTA bus service
Allentown has excellent public transportation, including the LANTA bus service that travels to both Lehigh and Northampton counties. Bieber Tourways and Trans-Bridge Lines both offer private bus service to Reading, Philadelphia, and New York City if you're interested in venturing farther afield.
There are two major airports within a reasonable driving distance of Allentown: Lehigh Valley International Airport is only three miles to the northeast of the city, while Philadelphia International Airport is about an hour's drive to the southeast.
4. Watch the IronPigs, the Steelhawks, or the Phantoms play
Allentown is known for its dedication to sports. The Lehigh Valley IronPigs, a Minor League Baseball team, play their home games at Coca-Cola Stadium, located in the city's East End. Pucks are also shot at the PPL Center by the Lehigh Valley Phantoms, an ice hockey team based in Allentown.
The Lehigh Valley Steelhawks, the city's National Arena League indoor football franchise, play their home games at the PPL Center.
5. Art lovers would love the Art Museum or Baum School of Art
Visit the Allentown Art Museum on North Fifth Street to see almost 13,000 works of art, including paintings, sculptures, and sketches. Allentown is a great spot to take a stroll because of the high quality of its public art, which includes the Da Vinci Horse on Fifth Street.
Downtown's Baum School of Art provides students with a variety of hands-on art classes, including drawing, painting, jewelry making, pottery, and more.
6. Allentown has a major pop culture
In the early 1980s, famed pop and rock musician Billy Joel strung a guitar and strutted through the streets while singing about Allentown, a city that represents the tenacity, determination, and grit of the American working class.
Allentown has, for decades, contributed quietly and modestly to national and worldwide culture, long before Billy Joel wrote a song about it. Lyrics from famous Broadway shows like 42nd Street and Bye Bye Birdie, as well as the new film Glass, feature references to Allentown.
One of the Mamma Mia! movie stars, Amanda Seyfried, is a local. Comedian Tim Heidecker, jazz musician Keith Jarrett, and actress Christine Taylor all grew up in the city. This means that Allentown itself can serve as a wonderful creative catalyst. And if you're a pop lover, you'll love living here.
7. Lots of activities for families to enjoy together
Allentown has many fun things to do and places to go to delight the whole family any time of the year.
The Allentown Fairgrounds play host to the annual Great Allentown Fair, a fair and agricultural exhibition. The Lehigh County Agricultural Society is responsible for its operation. It's a huge event and one of the oldest and largest fairs in Pennsylvania. Families can see movies throughout the summer in West Park. Also, visit the Da Vinci Science Center and check out the exciting interactive exhibits. 
MAF Widget
Cons of Living in Allentown
1. There are a lot of toll roads
Individuals who have never lived in a city with toll roads may consider this an annoying inconvenience. Every major roadway and bridge in Allentown has toll lanes, as funding for city and state road maintenance comes from toll levies.
The toll highways in the state are typically the quickest and most dependable ways to get from one place to another. However, there may be other options.
2. Allentown winters are brutal
Bad winters are nothing new for Allentown. Its location in the country means that it is prone to severe snow and ice storms. Drivers and residents who aren't accustomed to extreme cold may struggle in this city.
January is the coldest month, with average lows of 20°F. The city gets an average of 34 inches of snowfall yearly. It's important to prepare oneself and one's possessions for the harsh winter months ahead of time by learning about Allentown's climate and acquiring the necessary gear.
3. The city's crime rate is higher than average
While the violent crime rate in the country is 22.7, Allentown's crime rate is 26.6. The country's property crime rate is 35.4, while Allentown's rate is 43.6.
While this is not the highest in the country, it's still high enough to remain on guard and watch out for one's safety and the safety of one's property.
Final Thoughts
Living in Allentown comes with its pros and cons. Some of the city's pros include the low cost of living, family-friendly activities, good transportation system, and the sports scene.
On the other hand, there's the brutal winters, the presence of toll roads, and a higher-than-average crime rate.