Washington, D.C. First-Time Home Buyer Programs and Grants of 2022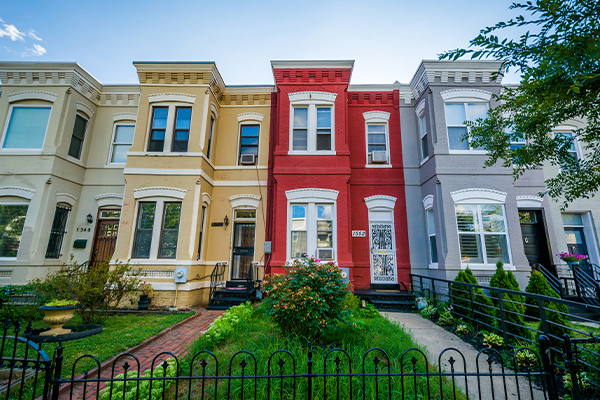 ---
Key takeaways:
D.C. Department of Housing and Community Development offers special mortgage programs with low-interest rates.
Down payment assistance is available to offset the significant upfront cost associated with purchasing a home/real estate.
Federal mortgage programs provide an additional option for those who have lower credit scores.
Purchasing a first home is an exciting milestone for many Americans from a first-time home buyer in Massachusetts to an Idaho first-time home buyer. And if you're purchasing in the Washington, D.C., area, you likely know that affordable housing is a challenge. A recent survey examined 300 cities across the United States. Washington, D.C., ranked 252 out of 300 major cities in the United States, indicating that it's challenging to find an affordable purchase price for a home.
Fortunately, first-time home buyers have access to special loan programs that make your first purchase easier as a DC home buyer. These programs offer lower interest rates, which translate to lower monthly mortgage payments and greater affordability. Check out the programs available in your area to help get you on the road to homeownership faster.
MAF Widget
DC first-time home buyer: Home Purchase Assistance Program
The Department of Housing and Community Development offers the Home Purchase Assistance Program (HPAP). This program is open to first-time home buyers and offers interest-free loans and closing cost assistance. Funds can be used for a variety of purchases, including single-family homes, condominiums, and cooperatives located in the District.
The available loan amount varies based on a variety of factors, including the size of your household and the number of assets that you have to contribute to the property purchase. Those who qualify for the program may also receive gap financing assistance of up to $80,000 and an additional $4,000 toward closing costs.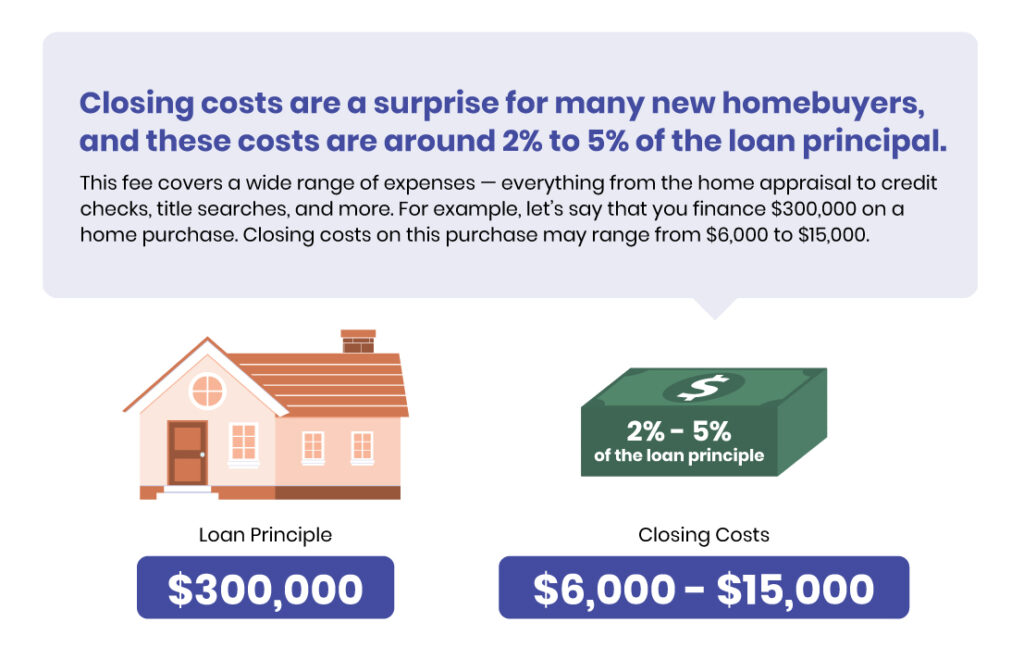 Closing costs are a surprise for many new home buyers, and these costs are around 2% to 5% of the loan principal. This fee covers a wide range of expenses — everything from the home appraisal to credit checks, title searches, and more. For example, let's say that you finance $300,000 on a home purchase. Closing costs on this purchase may range from $6,000 to $15,000. A few more important points to consider include the following:
You must be a first-time home buyer to qualify. A first-time home buyer is typically considered anyone who has not owned a home in the past three years.
The property must be your primary residence and must be located in the District of Columbia. For example, you can't purchase a feature and then decide to rent it out or use it as an investment property. It only applies to DC residents.
You must have a good credit rating.
If you want to take advantage of this program, you can apply it by contacting community-based organizations for more details.
DC Open Doors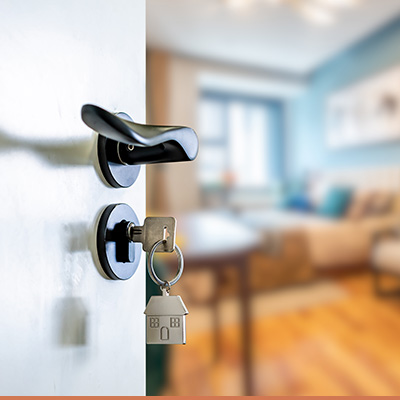 The DC Open Doors program helps first-time home buyers afford homeownership with greater flexibility. The program assists qualified borrowers with the purchase of a property and down payment assistance.
If you qualify for down payment assistance, you will receive an entirely forgivable second loan on your property purchase. This means that you don't need to make any payments on the loan, and you don't need to repay it as long as you meet the rules and criteria.
Down payment assistance allows for up to 3.5% of the mortgage amount. For example, let's say that you purchase a $300,000 home. You may receive up to $10,500 in down payment assistance. A few additional benefits and requirements include the following:
You must be a first-time home buyer.
The program is open to residents and non-residents of the area, but the property must be located within the qualifying area.
The program is available in all neighborhoods and wards in the Washington, D.C., area.
You must have a minimum credit score of 640.
Your income can't exceed $140,640.
The loan amount can't exceed $484,350.
You can access the DC Open Doors program by working with a participating lender, who handles the entire process.
Mortgage Credit Certificate
The DCHFA's Mortgage Credit Certificate (MCC) is available to qualified borrowers and gives you the ability to receive a federal tax credit on up to 20% of the mortgage interest paid annually. Borrower qualifications for this program include the following:
You must be a first-time home buyer. A first-time home buyer is considered anyone who hasn't owned a home in the last three years.
You can't exceed income limits and purchase property limits. Income limits vary based on the size of your household.
The home sales price can't exceed $530,000.
Only single-family residences qualify (not available to multi-unit properties or co-ops).
The first-time home buyer requirement may be waived for veterans or those in qualifying areas of Washington, D.C. The MCC can be used by itself or combined with another DCHFA loan program.
Understanding private mortgage insurance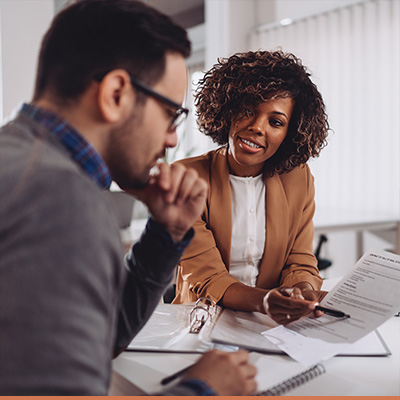 Regardless of which program you select, if you put less than 20% down on a home purchase, you will likely need to pay private mortgage insurance (PMI). But what is PMI, and why do you need to pay it?
PMI is an insurance policy for the lender. Making loans to borrowers who put less than 20% down on their home purchase has a higher risk. PMI protects the lender if the borrower stops making mortgage payments.
The cost of this insurance is .5% to 1% of the mortgage amount. This breaks down to around $83 monthly for every $100,000 borrowed. For example, let's say that you purchase a home and finance $300,000. The monthly cost for PMI would be around $249.
The good news is that after you have at least 20% in equity, some lenders will remove PMI from your mortgage. For example, let's say your $300,000 house is now worth $400,000. You have $100,000 in equity, which is larger than 20% of the original loan amount ($60,000).
Getting a handle on debt-to-income ratios
One last term that you should be familiar with prior to applying for a loan is the debt-to-income ratio (DTI). DTI is how a lender determines if you can afford a mortgage loan. Most lenders want to see a DTI of 43% or lower. But how do you calculate DTI?
The DTI formula requires two numbers: gross household income and total debt expense. For example, let's say that your total gross household income (amount before taxes) is $5,500 monthly. Your total debt expense (car payment, credit card payments, student loan, and potential new mortgage amount) is $2,200. Divide $2,200 by $5,500 to get a DTI of 40%.
If your DTI is too high, you will have trouble qualifying for a loan. Lower it by paying down debt and/or increasing income. It's important to note that lenders don't usually allow you to count overtime pay in income.
MAF Widget
Federal home loan programs
In addition to Washington DC first time home buyer programs, there are federal programs that are attractive to new home buyers. The following programs are popular with first-time home buyers due to low down payment requirements, credit score flexibility, and other special perks.
FHA programs. The FHA program solves some of the biggest challenges that new home buyers face, including saving for a down payment and credit score issues. This program allows down payments as low as 3.5% and credit scores as low as 580.
FHA loans don't require traditional PMI but do require an upfront fee of up to 1.75% of the mortgage and a monthly premium of .45–1.05%. Both of these amounts can be rolled into your monthly mortgage payment.
VA loans. If you are a current or retired military member, you may qualify for a VA loan. This loan is popular with first-time home buyers due to 100% financing (no down payment requirement) and lenient credit score requirements. Additionally, there is no PMI requirement, which can save you hundreds of dollars each month and allow you to qualify for a larger home loan due to a reduction in DTI.
USDA loans. Many first-time home buyers are surprised to learn that USDA loans have no down payment requirement. As a result, you can get into a home without needing to save for a down payment. USDA loans do have income qualifications, and the property must be in a qualifying location. But many of these locations are surprisingly close to large suburbs or metropolitan areas.
Creating a stronger financial future
Now that you understand the available first-time home buyer programs, it's time to consider the next best steps. Start by reaching out to a qualifying lender for the program you're interested in and talk about your financial situation, your homeownership goals, and what programs are the best fit.
Starting this process early in the homebuying process allows you to receive a loan preapproval and get a sense of how much you can afford. With preapproval in hand, you can start confidently shopping for the right home.