Should I Rent or Sell My House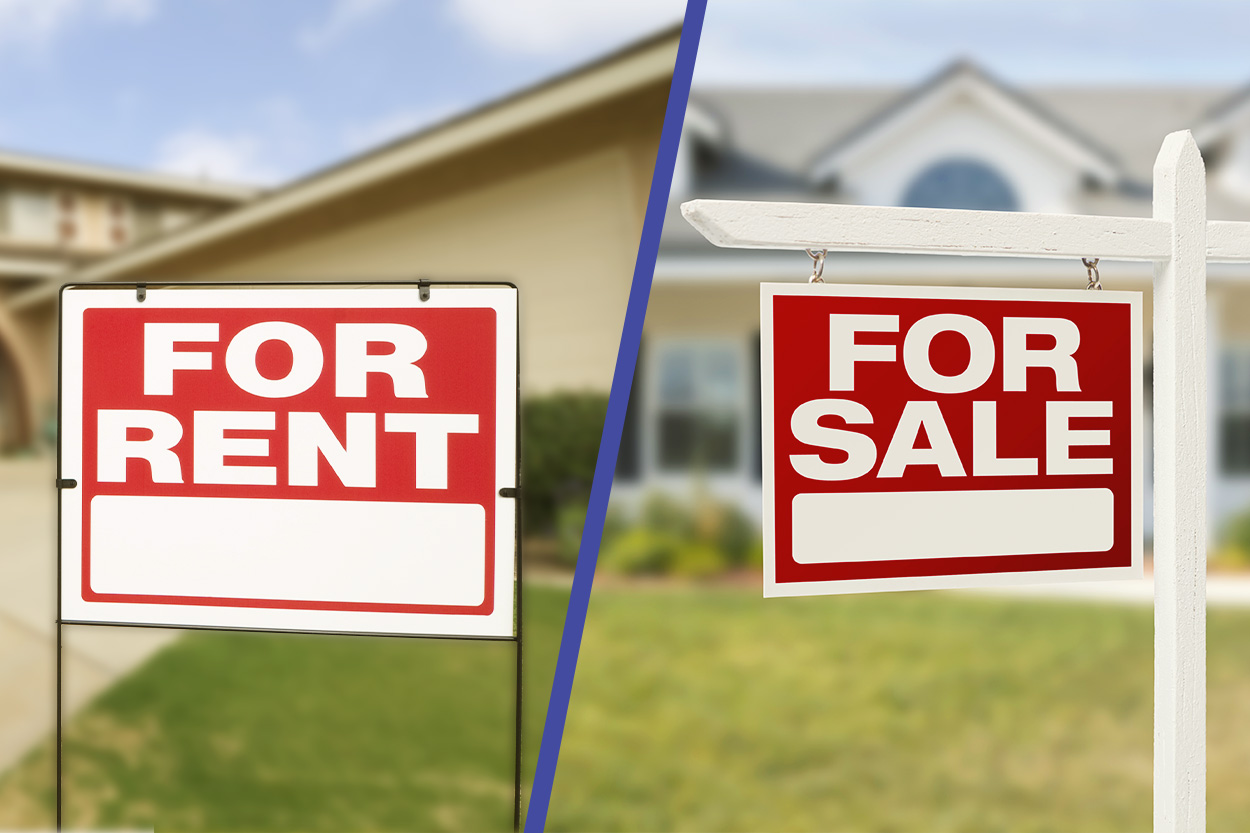 ---
Key takeaways:
Calculating an accurate value on your home provides the information required to make a more informed decision.
Understanding market rents and local rental laws provides information critical to evaluating your choices.
Market conditions and future goals play a large factor in renting versus selling.
Many realtors suggest that if a buyer plans to stay in a home for at least five years, the purchase is a good decision. But at some point, you might be ready to move on. Maybe your family has expanded, and the space no longer works for you. Or perhaps you got a new job or are simply ready to "move up." Regardless, you might be wondering about renting versus selling your house. Which makes more sense?
The decision to rent versus sell is a personal decision involving a variety of variables – everything from the housing market to tax implications to local renting laws. Understanding the variables helps you navigate the decision with greater confidence.
What is the real value of your home?
If you want to know your home's worth, a great place to start is the internet. But using digital tools is only the first step: it's important to dive a little deeper. Reach out to a local realtor and ask for a comparative market analysis. This will consider recent home sales in your area and a variety of other factors, such as square footage, bedrooms, bathrooms, lot size and more.
Real estate appraisers are also a good resource and charge around $400 to appraise your home. Additional costs to consider include any repairs required before the sale and potential real estate fees, which run around 6% of the home price.
MAF Widget
Locate comparable rent values
Rent values play an important role in your decision to sell versus rent your home. A few ways to determine local values include:
Check values at Realtor.com. This tool includes a database of local real estate listings for sale and rent. Additionally, you can consult a real estate agent specializing in investment properties and ask about local rent values.
Check online tools. Tools such as Zillow, Craigslist and your local newspaper's online listings can assist with providing a range of local rental values.
Reach out to property managers. Speak with property managers and request local rent values in your area and information about property management fees. Most property managers charge 8% to 10% of the monthly rent amount.
Once you understand market rate rents, you can weigh those details with your financial obligations, such as the mortgage payment, property taxes and insurance, and the cost of potential repairs. A few questions to consider include:
Can you afford to pay two home mortgages if the house is unrented for a length of time?
Do you have savings to tap into for unexpected repairs?
If you have nonpaying tenants, what are the laws in your city? And what are the potential financial implications?
What are your long-term and short-term financial goals?
Do you want to be a landlord? Or do you prefer to use a property management firm?
The answers to these questions will help guide you to understand if you can afford to rent your home and if you have the interest in taking on this task.
Adding it all up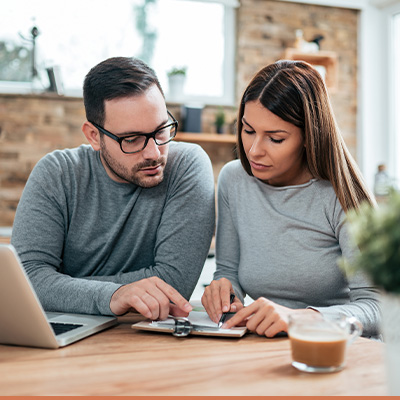 Once you have the value of your home and potential rent values, you can start to crunch the numbers – and weigh those numbers with personal priorities. For example, let's say that you will earn $30,000 if you sell your house today, but you think that you could earn more if you wait five years. Market rents show that you can earn $300 monthly after paying a property manager. In this situation, you might want to consider renting your home.
Alternatively, your plans might be to "move up" into a more expensive home, and that isn't possible without the equity from selling your existing home. In this scenario, you might need to sell the home to accomplish your goal.
Also, speak with your tax advisor about potential tax implications of selling versus renting your home. For example, you may receive tax deductions when renting your home, and understanding the implications of taxation is important.
Renting can help you navigate a declining market
Another important aspect to consider is a declining real estate market. If the market in your area is on the decline, and you have little to no equity in the home, renting might make sense. For example, you might need to relocate due to a job change, and selling your home at a break-even point or a potential loss is financially challenging. If you're planning to return to the area in the future, renting out your home might also make sense.
Additionally, selling your home may require some sort of investment in updating outdated decor to get a higher asking price. If you aren't in the position to make this investment, renting is a good alternative because renters are often willing to overlook updates because they aren't making a large financial investment.
Moving forward with confidence
Renting your house isn't necessarily a way to accumulate fast wealth but is more of a long game. Perhaps you want to pay off the mortgage, so eventually, you can use the home as a source of income. Or maybe you want to ride out a difficult market until housing prices increase so you can sell your home at a higher price.
The key is to align with your personal goals. Why do you want to sell your house? Are you comfortable with your potential sales profit? Are you willing to become a landlord, and do you know the local laws in your area? By staying focused on your goals and the possible financial scenarios, you can make the best decision for your circumstances.