How to Upsize Your Home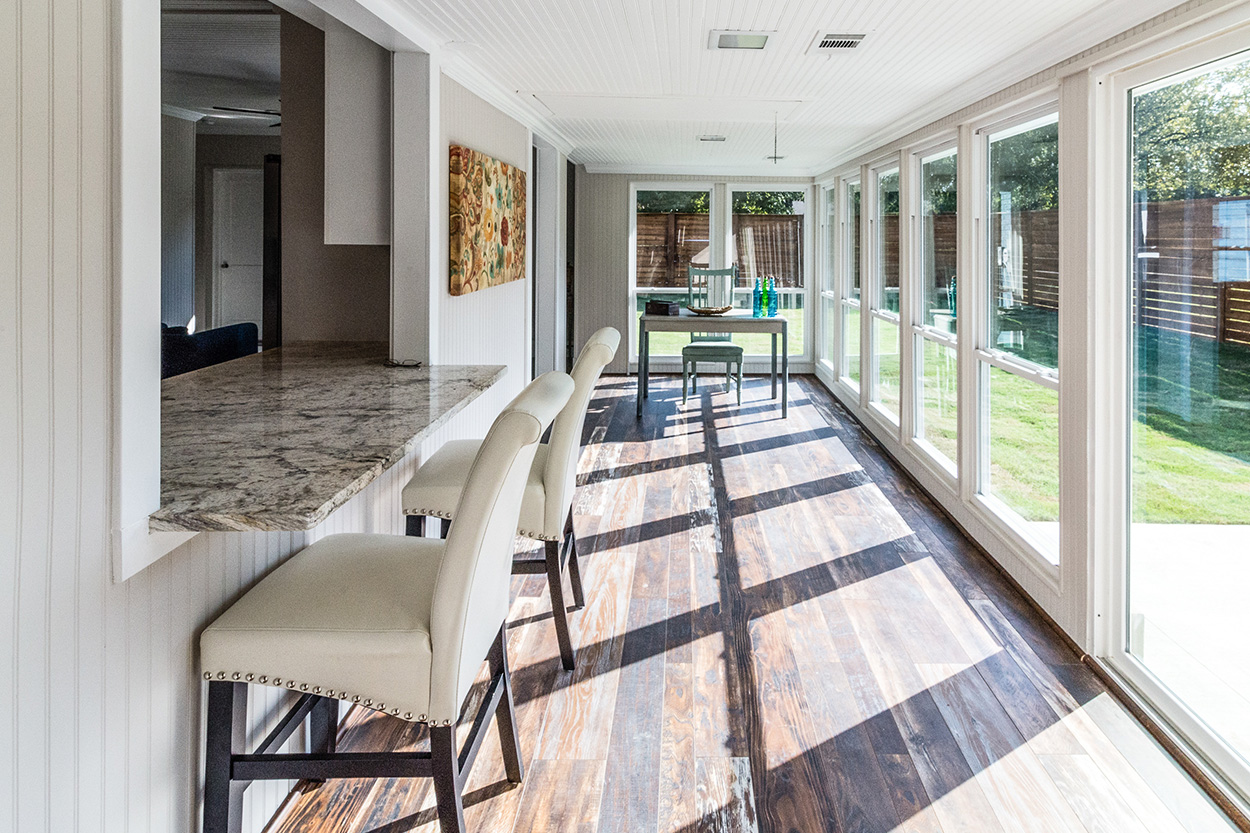 ---
Key takeaways:
Understanding your current financial situation will allow you to make the most informed decision about what your upsizing can look like.
The first step in finding your new upsized home is to choose the location. From there, you can set realistic expectations about the costs by looking at homes in the area.
Be cognizant of your long-term goals for you and your family so that you know the number of rooms and which amenities you need.
Once you've decided to upsize your home, the only thing left to do is… Take a deep breath. You've made the right choice.
While there will be costs incurred and time and energy spent, the move to a more spacious environment will be well worth it. Plus, there are strategies you can employ to minimize the stress on both you and your wallet, while still enjoying the many benefits of upsizing.
When in doubt, remember—there have been many who have walked this path before you. Which means you can learn from their missteps!
MAF Widget
How to Upsize Your Home
Upsizing your current home generally involves these four key steps:
Evaluating Your Current Financial Situation
Setting a Budget
Choosing a Location
Evaluating Long-term goals
#1 Evaluate Your Current Financial Situation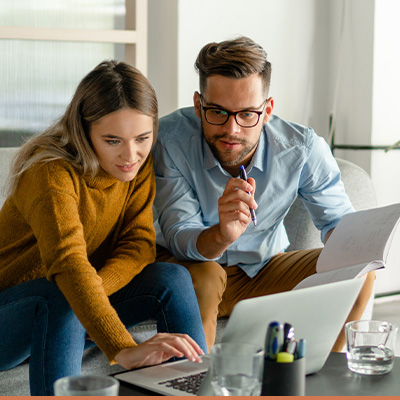 Whether you're looking to move from a city apartment into a suburban home or from a starter house into your dream home, the first step is setting realistic expectations. To do this, you'll need to identify what you can afford to take on financially.
Buying a bigger house doesn't just mean a higher upfront cost and a larger mortgage. Larger homes have more expensive recurring costs associated with their upkeep and maintenance. When you purchase a larger home, you also have to consider the costs associated with:
Outdoor and indoor maintenance costs
High-end amenities that often accompany larger homes (poos, spa, outdoor kitchen, etc.)
Furniture and decorations for each new room
More appliances to upkeep
Calculating all these expenses can be difficult. Your consultant for your mortgage loan or your real estate agent may be able to provide you with some assistance.
#2 Set a Budget
In line with the above point, building the budget will allow you to contextualize your bigger space financially. One way to approach upsizing is to first calculate the amount of space you do need, then recreate your budget around that number.
Here are some guidelines to help you set a budget:
Consider how many rooms you'll need. Are certain "extraneous" rooms (indoor gym or home office) non-negotiable?
How large of a backyard do you want?
What kind of amenities are you looking for?
In what order do you prioritize these?
By answering these questions, you can start to identify what your dream home will cost.
#3 Choose a Location
Choosing a location can be the largest determinant in how expensive upsizing your current house is going to be. If you have your heart set on a certain location, there are certain factors worth considering:
Access to commercial and business districts (increases the price)
Access to natural areas like the beach or the mountains (may increase the price if near major metropolitan area; may decrease the price if the destination is remote)
Quality of schools in the area (higher quality increases the price)
#4 Evaluate Long-Term Goals
Where do you see yourself and your family in five years? Fifteen? Even thirty? After all, many home mortgages are 30-year loans.
Do you anticipate being able to put time into upkeep for your larger home, or do you anticipate the need to hire third-party companies (cleaners and landscapers) to help out?
Factor in your long-term goals when they have a direct financial implication.
Reasons to Upsize Your Home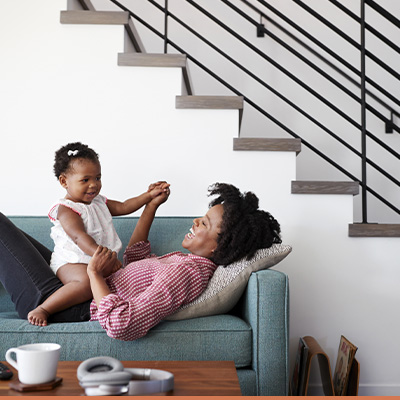 The reasons to upsize your current home are as plentiful as the number of rooms your new upsized home will have! The most commonly cited reasons for upsizing include:
New additions to the family
Finding a home with space for pets to run around and play
Creating comfortable work-from-home situations
Leaving a cramped city apartment for more spacious suburbs
When Should You Not Upsize Your Home?
Put simply, the biggest reason why you shouldn't upsize your home is if the move puts you in a tough spot financially. While your situation may not be ideal (hence the reason for the upsize), matters will only become more complicated if you add financial strain to your plate.
For that reason, here are a few reasons to consider against upsizing your home:
Home renovations can make rooms feel more spacious and can be far less expensive than upsizing a home.
All costs will go up, including utility bills, water bills, electricity bills, and upkeep. If this isn't in your monthly budget—upsizing can put a significant strain on your finances.
Home prices fluctuate. If your dream home is just out of reach, consider waiting for the winter season before purchasing, or putting the upsizing on hold for a few years while you reevaluate your financial situation.
MAF Widget
Upsizing Alternatives
Should you want a more spacious home—upsizing isn't the only option. There are creative ways to utilize the space you have in your current abode in order to feel like you upsized without ever leaving the current house.
Strategically placed mirrors can visually double the size of a cramped dining room or living room.
Bunk beds in the kids' room can leave extra space for desks or playtime.
Rearranging furniture to allow more walking space can liven up rooms and make them feel more spacious.
Navigating the Upsizing Process with Confidence
You are the best judge of what you and your family needs, and chances are, if your house or apartment feels like it's bursting at the seams, then it's time to upsize. Upsizing involves taking into account your current financial situation as well as your long-term prospects and goals. Once you find the right location and the right price, it's time to strike a deal.
Don't forget—this can be a fun process too! After all, this is the start of a new life chapter in a new, more spacious home.