Pros and Cons of Moving to Olympia, WA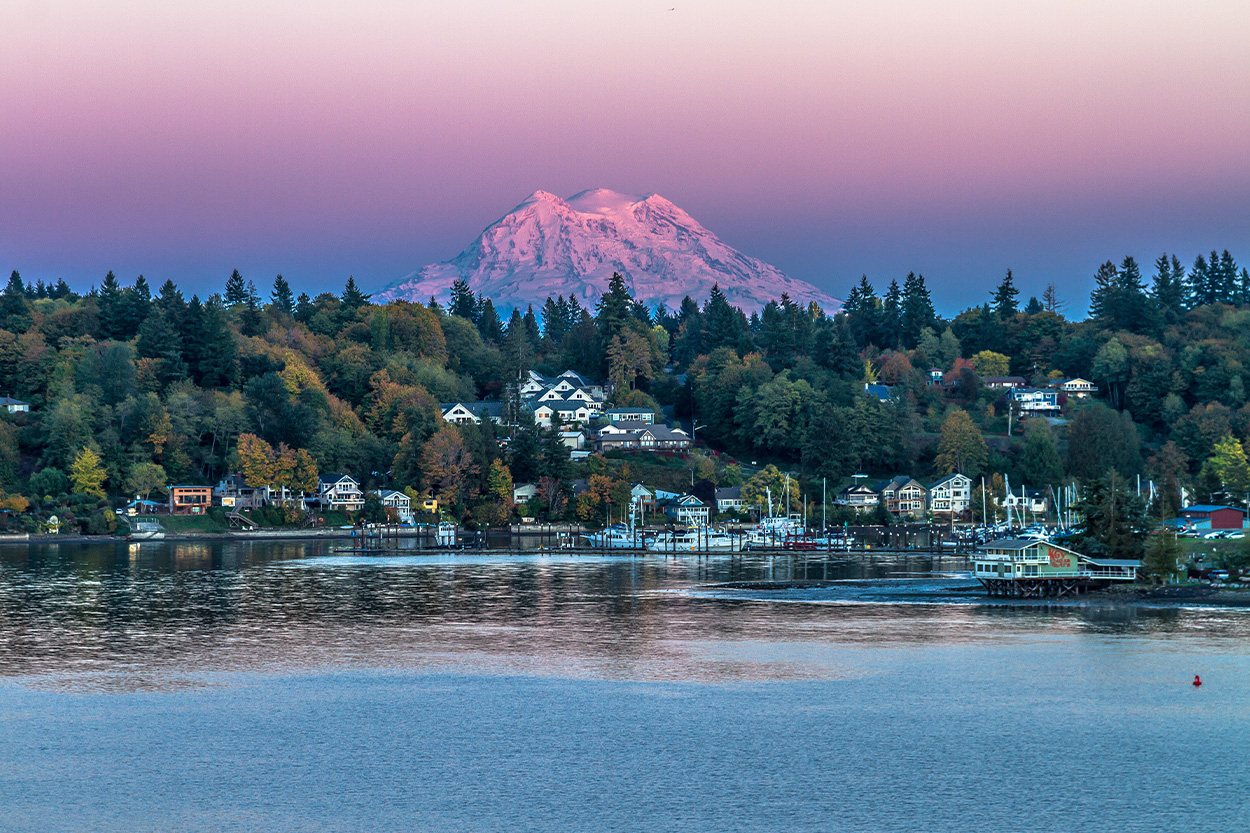 ---
Welcome to Olympia Washington.
This capital city is known for being the cultural hub of Washington state. It's a small but charming city and upon visiting you may flirt with thoughts of making it your forever home.
Yeaaa… not so fast.
Because this city has some not-so-nice things about it once you look at it with a critical eye. So if you want to learn all the important pros and cons of living in Olympia Washington, then keep watching. 
Con #3, Competitive job market
Let me say this.
Finding a job in Olympia is tough. However, it's not due to a lack of jobs. But rather because the job market is so competitive.

For starters, roughly 80% of employees work government jobs. And if that's something you're interested in, just know you're in for a long commute.
And if you're committed to working in the city, be prepared to work less than ideal jobs. Locals normally snag gigs in restaurants and other types of service work.
Obviously there's nothing wrong with service work. But if you don't want to be on the frontline during the next pandemic, you might want to consider moving elsewhere.
Con #2, High crime rate
Olympia is a small town with just over 49,000 people.
But even though the town is small, it certainly doesn't have a small crime rate. The crime rate in this city is higher than the average in the state of Washington.
Part of the reason for the high crime rate is due to economic factors. Olympia has a growing homeless problem.
Which is why most of the crime relates to drug use and theft. Obviously, there are parts of the city where crime is extremely low. But considering the job market in the area, you may not be able to afford to live there.
And sure, learning about a crime rate can certainly rain on your parade. But not quite like this next con.
Con #1, Consistent rain
I know the name Olympia is a reference to Mt. Olympus.
But I would encourage the city to change its name to the lost city of Atlantis. Because if you live here, you'll constantly be under water.
Washington as a whole has been known to get a healthy amount of rain. And Olympia is no exception.
All of this rain leads to many residents to be deficient in vitamin D. I skipped health class in highschool, so I'll refrain from telling you how important this vitamin is.
Just know that if you live in Olympia, you'll need to supplement it.
Speaking of supplements, if you want to supplement the homebuying experience, look no further than homeandmoney.com.
Their first time home buying specialists make buying a house easier than ever. They'll connect you to top agents, save you money with grants and programs, and take all of the guesswork out of buying your dream home.
Best of all, their service is 100% free.
Just click the link in the description for more details.
Ok, now let's check out some pros of living in Olympia. 
Pro #3, Cost of living
With inflation like it is now, it's getting harder and harder to save money.
And that alone is the perfect reason to move to Olympia. Because the cost of living here is lower than the national average.
Average home prices are around $540,000. So while it's likely you won't save much money there, you will save a ton when it comes to utilities and groceries.
In short, Olympia is the perfect location to save some coins.
And speaking of locations…
Pro #2, Location
If you don't find Olympia to be that exciting, don't worry. Because you'll be very close to other cities that I'm sure will scratch any itch you may have.
For example, Olympia is only an hour and a half away from Seattle. And it's only 3 hours away if you can't drive and half to swim… you know, because of all of the rain.
But Seattle isn't the only city you'll have access to. You'll also be close to Tacoma, Gig Harbor and more.
But leaving the city isn't always the best option. Especially if you like outdoor activities.
Which brings me to…
Pro #1, Outdoor activities
Living in Olympia is like living in Neverland.
Because while you spend time imagining that it's not raining, you'll also be surrounded by a ton of nature.
You'll be able to go camping, fishing, kayaking, backpacking and more.
Family friendly activities also won't be hard to come by. Taking a trip to the Japanese Garden is something that many families look forward to.
And again, if taking a road trip is more of your speed, you're not that far from the annual Tulip Festival that always gets a lot of attention every year.
That said, Olympia is the perfect place for ppl wanting to spend a lot of time outdoors.