10 Things You Must Know Before moving to Wake Forest, NC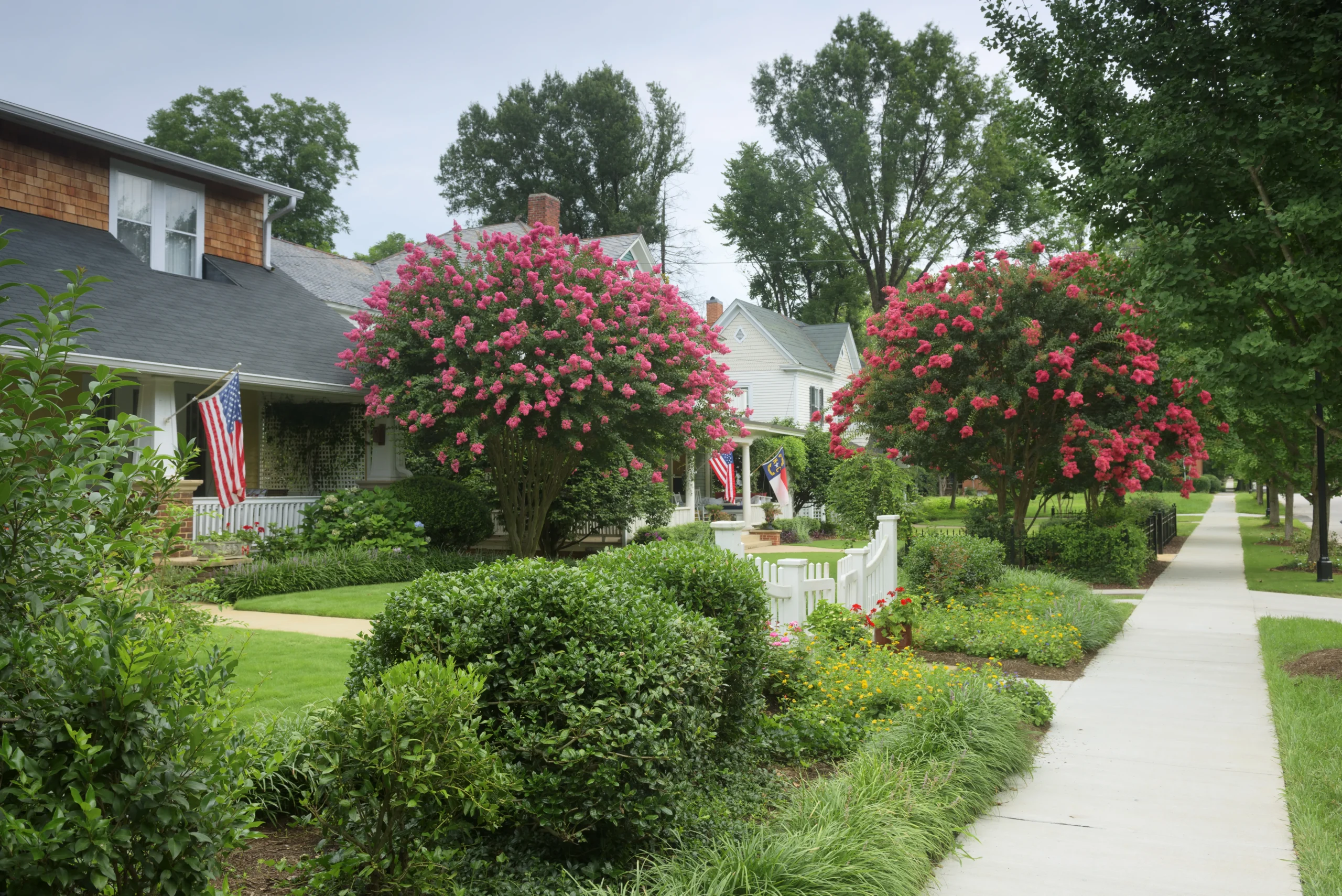 ---
Located north of Raleigh, Wake Forest, North Carolina, is a convenient commuting center for getting all across the Triangle area (Raleigh-Durham-Chapel Hill area).
Wake Forest has it all: a diverse cultural and ethnic background, plenty of sunshine, lakes, beaches, and even a little snow every now and again. Living here is like being in a tiny town while still being close to the action of North Carolina's bustling Research Triangle.
Eager to know what life feels like in this town? Keep reading as we discuss ten things you must know before moving to Wake Forest, NC!
1. Its proximity to the Triangle makes it a perfect location
Wake Forest, located in northern Raleigh, is a town and suburb of Raleigh due to its proximity to the state capital and other adjacent cities, including Durham, located 23 miles away, and Chapel Hill, located 37 miles away.
Since Wake Forest is only half an hour away from Raleigh, many people choose to live there so that they can easily commute to Research Triangle Park, the largest research park in the country, which is home to hundreds of companies and government agencies that are at the forefront of their respective fields.
The Raleigh Durham International Airport is only a half-hour drive away, and the city's proximity to several major highways, including US-1, makes it easy to get around town and to other places in the United States and throughout the world.
2. Get jobs all around the Triangle area
Healthcare and social assistance, education, and government are the top three major employers in Wake Forest, employing about 20,700 people in the city. In addition, many people who live in Wake Forest, the ninth fastest-growing municipality in North Carolina, go to either downtown Raleigh or Research Triangle Park each day for work.
Popular places of employment in Wake Forest include the Wake County Public School System, the University of North Carolina at Chapel Hill, WakeMed Health and Hospitals, Walmart, PowerSecure, and BTC Electronic Components.
3. The cost of living is 9% higher than the national average
The cost of living in Wake Forest is 9% more expensive than the U.S. average, which is fair, considering all the great things the city has to offer. Costs for utilities are 3% higher than the national average, while costs for transportation are 4% lower, healthcare costs are 6% lower, and food costs are just around the national average.
The average income for a Wake Forest resident is $75,858 per year, and a typical salary in the city might be anywhere from $66,500 to $87,500.
4. Wake County Public School System is the best in the state
An excellent public school system is likely an important factor in your decision to relocate to Wake Forest with school-aged children. Fortunately, the Wake County Public School System, which includes the city of Wake Forest, is the largest and highest-rated public school system in North Carolina.
Heritage Elementary School, Wake Forest Charter Academy, Heritage Middle School, and Heritage High School are only a few of the best schools in the district.
Wake Forest is conveniently located near several prestigious educational institutions, including NC State University, UNC Chapel Hill, Duke University, Meredith College, William Peace University, and Durham Technical Community College. This makes it an attractive option for students seeking higher education.
5. Enjoy the best of Southern food and some unique cuisines
Wake Forest is home to a plethora of delicious restaurants serving anything from traditional southern fare to a wide range of international cuisines, guaranteeing that even the pickiest diners will find something to their liking. There are different kinds of eateries to try out in Wake Forest, from casual coffee shops to fancy fine dining establishments.
Over the Falls, a trendy pub and grill serves tasty fare such as gourmet burgers and original cocktails. Visit The Empanada Factory for some tasty empanadas and excellent service. Noodles, curries, fried rice, and sushi are just some of the traditional Thai meals available at Thai Cafe. In a fun and festive setting, Las Margaritas serves authentic Mexican cuisine and margaritas.
6. Coffee culture is a big deal here
A cup of coffee from one of Wake Forest's numerous excellent coffee shops is the perfect way to start the day. Wake Forest has a diverse array of excellent coffee shops to choose from, whether you're in the mood for a cold brew and some conversation with friends or a latte and some work.
Drink organic coffee from Wake Forest Coffee Company and check out some regional artwork. Fantastic coffee at low prices can be found at Black and White Coffee Roasters. There is coffee, beer, and wine available at the Sugar Magnolia Cafe, a stylish dining tea room.
7. Go with the family to Winterpast Farm or Falls Lake State Recreation Area
Wake Forest offers a lot of services aimed at families. There appears to be no shortage of exciting activities that can be enjoyed by people of all ages, as the area is home to many family-friendly amenities.
Summertime at Falls Lake State Recreation Area is the best time to enjoy water sports like boating, kayaking, fishing, and swimming. Winterpast Farm is an animal sanctuary with various farm animals, including chickens, goats, peacocks, and more.
Go-kart racing, laser tag, and a mini golf course await you at Adventure Landing. The Marbles Kids Museum opened in 2007 as an interactive global learning facility for children in downtown Raleigh.
8. Nature lovers can visit Wake Forest Reservoir Soft Trail or H.L. Miller Park
If you're a fan of the outdoors, Wake Forest is a perfect spot. There is, for one thing, a lot of golfing to be done. Secondly, the town takes great pleasure in its green space, and its greenways are a prime example of this type of recreational planning.
The Wake Forest Reservoir Soft Trail, for instance, features soft, forested surfaces, while the trails at H.L. Miller Park provide more conventional paved pathways.
9. There are limited shopping options
Shopaholics may want to go elsewhere than Wake Forest. Residents in the town have to go to more populated areas in order to shop at a more diverse selection of establishments.
However, the town is home to a small number of independently owned boutiques and specialty shops, each of which provides a very special shopping experience.
10. Traffic jams are unavoidable
Traffic has been a major problem in Wake Forest as the population continues to grow. On key thoroughfares like Capital Boulevard, commuters frequently encounter long wait times during the rush hour. The city's proximity to the Triangle doesn't help matters either.
You should always leave yourself plenty of time to get to work, especially if you have to commute.
To Sum it All Up
Wake Forest is a fantastic place to settle down with your family because of its ideal location, welcoming atmosphere, low cost of living, great schools, and proximity to beautiful parks and the great outdoors. However, it might not be the ideal choice for folks who are looking for a fantastic shopping destination or who want to avoid traffic. 
Learn More About Living in Wake Forest, NC