15 Things to Know Before Moving to Lexington, KY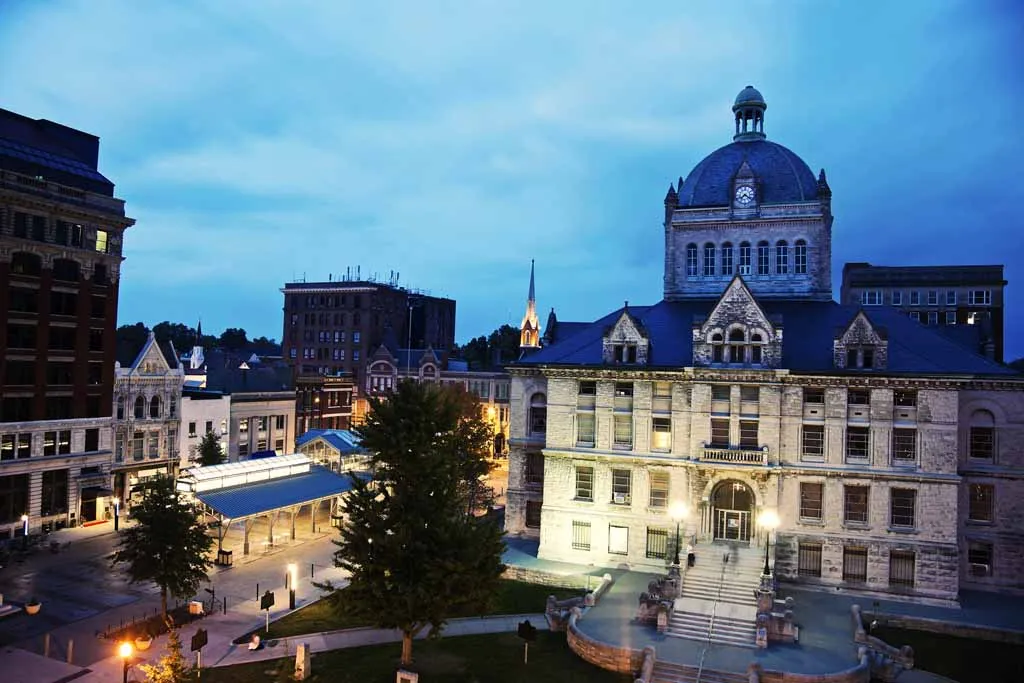 ---
Thinking about moving to Lexington? Lexington is the second-largest metro area in Kentucky. The Horse Capital of the World is an excellent city to call home since it has a low cost of living, enjoyable attractions including historical landmarks, some of the greatest bourbon in the nation, derby horse races, and more.
The city is a popular choice for folks wishing to relocate to a peaceful location. We're here to give you an idea of what to anticipate from Lexington, KY, so let's get started with 15 things to know before relocating to Lexington, KY.
1. Lexington is a college city
As a result of the presence of The University of Kentucky, Lexington experiences a constant influx of young, educated people into the culture and economy.
MAF Widget
There are many opportunities for higher education in Lexington. Some of these institutions include Transylvania University, Bluegrass Community College, College for Technical Education, American National University, MedQuest College, and Sullivan University.
2. It has a healthy job market
Lexington was ranked with an unemployment rate of just 3.3%, 7, which is lower than the national average of 3.7%. A lot of industries in Lexington contribute to its healthy job market, the topmost being horses! Horses are a billion-dollar industry in Lexington. Others include healthcare, education, and manufacturing industries.
3. It is safe and comfortable to live in
Out of the 150 metro areas ranked by the U.S, Kentucky ranked #34 in the best places to live and #56 in the best places to retire.
This rating was based on people's desire to live there, the value of living there, the job market, and the quality of life.
Lexington also has been reported to have a low crime rate and has even had a 14.04% decline in the crime rate from 2017.
4. It is a major draw for horse riders
Because it is the Horse Capital of the World, Lexington is a major draw for horse riders. Lexington is known as the "World Horse Capital" since it is surrounded by 450 Lexington horse farms!
Listen to people bidding on Lexington horses or watch a race at Keeneland Horse Track. At Kentucky Horse Park, you can go for a ride or see a horse show like the Country Heir Hunter Jumper Shows or the Champagne Run Horse Trials. The International Museum of the Horse teaches visitors about the history of mankind and horses.
5. The people take basketball seriously
The University of Kentucky Wild Cats, the school's basketball team, has won the hearts of residents and students alike in Lexington.
The official kick-off to the season is the 'Big Blue Madness'. Streets and restaurants are usually left empty when the UK (University of Kentucky) is playing, and when a national championship is won, the downtown streets are packed with people jubilating in excitement.
6. Affordable cost of living
The population of Lexington has begun to grow, and this has contributed to a gradual increase in the cost of living. But even with this, the cost of living is still 5% below the national average, and living on a budget is viable. Housing is very affordable compared to other metro areas in the country.
Housing costs are 10% lower than the national average and the median home value in Lexington is 170,800 dollars. The city has a large college population and so rental housing is in abundance. Your dollar will go a long way when buying or renting a home.
To top it all, grocery shopping is exempt from Lexington taxes!
7. The weather could get crazy
The weather in Lexington is terrible between January and March, and winter blizzards are a common occurrence in the city. As soon as there is a snow forecast, the residents are bound to get a week's worth of groceries from the store.
Lexington also experiences tornadoes, mostly from April through June. However, the weather conditions in fall and spring are quite pleasant.
8. Bourbon lives here
Kentucky is where 95% of all Bourbon is distilled. Everyone loves it, and it is quite tasty. The Bourbon Trail, which offers tours of the distilleries, is open to both locals and tourists. When you purchase tickets, you can learn a lot while taking a tour of various distilleries and sampling a lot of bourbons!
9. Public transportation is limited
Lexington is a driving city, so it won't be easy getting around without a car. Most areas outside the city center will be difficult to live in when you don't have a car to drive around. It has its public transport system – Lextran, but the public transport system is limited and doesn't cover most suburban areas.
10. Seasonal allergies are a thing
Pollen allergies tend to hit super hard in Lexington. This does not come as a surprise since there are fertile soils in the city. The weather is also just kind of right for allergies to breed. So if you're prone to allergies, you might not enjoy living in Lexington.
11. Great medical care options
Lexington has a central location and this allows it to have more diverse medical care options. Its accessible healthcare is one of the factors that make it consistently ranked among the top best places for retired people to live in. Some of these healthcare centers include Saint Joseph Hospital, UK Good Samaritan Hospital, and the University of Kentucky Albert B. Chandler Hospital.
12. Beautiful Natural Scenery and Local parks
Lexington is a stunning city. It is brimming with attractive historical sites, well-kept parks, and pristine natural beauty—even in the middle of downtown. Numerous magnificent murals, statues, and other art projects, as well as distinctive architecture, can be seen.
MAF Widget
Some popular parks include Gratz Park, Woodland Park, Jacobson Park, Shillito Park, and many others. The parks are well maintained and there is natural beauty even downtown. There are a lot of programs put in place to keep the city clean.
13. There is an abundance of nightlife and entertainment
Whatever you like, Lexington has it: live music, upscale pubs, restaurants, and athletic events. You can go to a University of Kentucky basketball game and experience something truly unique, or you can watch a race at Keeneland or the Kentucky Horse Park.
You can also visit the Kentucky Theatre to see indie and classic movies. You might also want to check out one of Lexington's music venues, which hosts everyone from upcoming local legends to well-known performers. With a wide variety of galleries, museums, and local craftspeople, Lexington is a fantastic city for anyone who enjoys the arts.
14. Traffic could be awful
In the mornings, around 7 am to 8 am, and evenings around 5 pm – 6 pm, traffic is very terrible in Lexington. But if you're able to wait that period out, there'll be no need to worry about traffic.
Also, if you can, avoid i-35 during rush hour. Traffic is usually the worst on this highway.
15. You'll find delicious food in Lexington
Lexington's cuisine is top-tier. Some of the people's favorites include the popular finger-licking barbecue and Orange Marmalade Chicken Sandwich. It also has drinks and desserts that you can try at some of the city's amazing restaurants like The Local Taco, Smithtown Seafood, County Club, Blue Door Smokehouse, Crank and Boom Craft Ice Cream, and DV8 Kitchen.
Final Thoughts
Lexington, KY is the perfect spot for anyone looking to settle in a peaceful city that has a lot of fun activities, sports, beautiful scenery, and a low crime rate. It's an artistic destination that emphasizes providing rest. The slightly crazy weather might be a downside, but all the amazing things it has to offer makes it a beautiful place to call home.