10 Things to Know Before Moving to Potomac, MD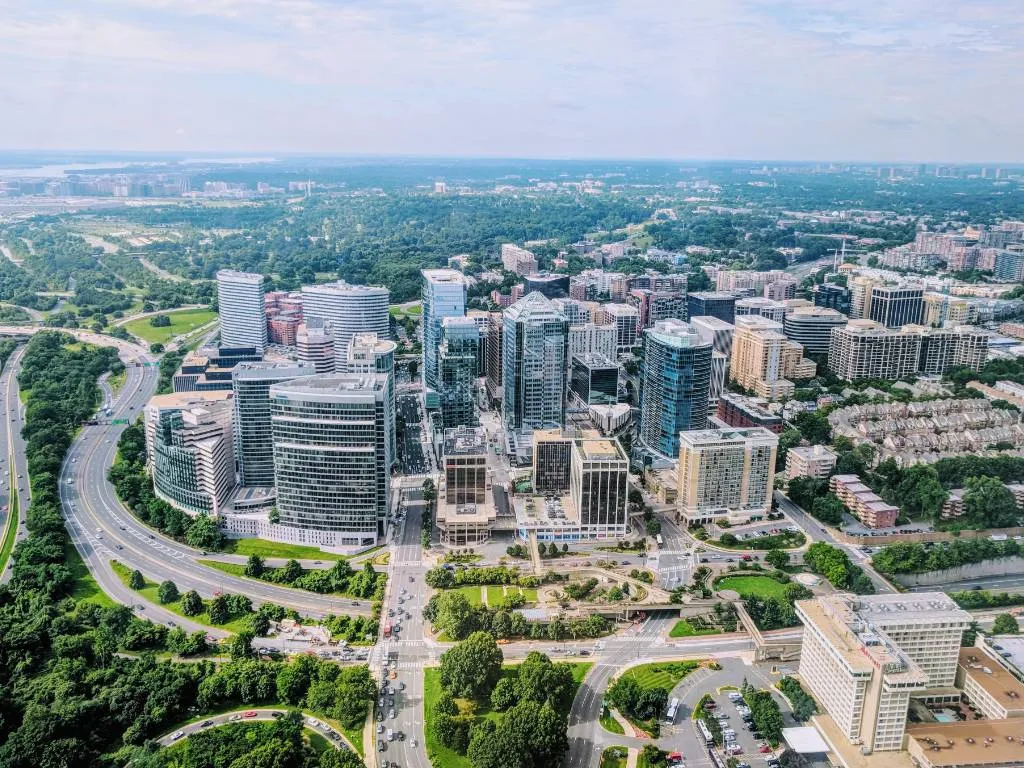 ---
Before committing to a move to Potomac, Maryland, it's important to arm yourself with as much knowledge as possible about the area. Potomac is sometimes mistaken for being in Virginia because the Potomac River, which originates in the Potomac Highlands and empties into the Chesapeake Bay, passes through that state.
The discovery of the first Algonquian Indian settlement in Potomac is a major historical event. The CDP took its name from the river, which itself was given its name from the Indian term "Patawomeck," whose origin and meaning are unknown but which was properly derived by the English speakers. Mount Vernon, once the residence of George Washington and later that of several other well-known persons, can be found in Potomac as well.
Let's talk about ten things to know before moving to Potomac, MD.
1. An extremely safe place to live
The overall rate of crime in Potomac is extremely low, happening for every 1 in 192 residents. That's 10.61 people per 1,000 residents each year on average, putting Potomac, MD, in the safest 94% of all U.S. counties. While the national crime rate is 2,346 per 100,000 inhabitants, only 6 percent of Maryland's cities are safer than this city.
As a CDP, Potomac is protected by the 1,300 uniformed officers and 650 civilian employees of the Montgomery County Police Department.
2. The cost of living is 45% higher than the national average
It's estimated that the cost of living in Potomac is around 45% more than the U.S. average. The cost of housing is 125% above the average for the United States, while the cost of utilities, groceries, and transportation are all higher by 11%, 10%, and 7%, respectively.
The Economic Policy Institute estimates that a family of four in Montgomery County will need around $104,098 per year to cover basic living expenses. It's safe to assume that you'll need at least that much money each month to cover your essentials.
The median price of a property in Potomac increased by 11.1% in November 2022, and the average home presently costs over $1.2 million.
3. Live in Avenel, Willerburn Acres, or Potomac Falls
The residences in Potomac are dispersed throughout multiple neighborhoods in four different zip codes, with 20817 being one of the wealthiest in the entire state.
You can't go wrong with a home in any of these excellent Potomac communities:
Willerburn Acres, also near I-270, is an attractive community in the Potomac region. The houses in this area are larger than average and have a wider variety of architectural styles. Homes here were mostly constructed between the years 1970 and 1999. There are enough conveniences within a short distance of the community. To the southeast, Washington, DC, is only 15 miles away.
About 900 high-end residences were built in the 1980s and 1990s and can be found in Potomac's Avenel neighborhood. There are several horse farms, golf courses, and open spaces in this area just north of the Potomac River off of Interstate 495.
Close to C&O Canal and Park lies the upscale neighborhood of Potomac Falls. Large, single-family homes in various classic and modern architectural styles give it a New England feel. Its convenient location in the heart of Potomac means that sights, businesses, and two major airports are all within easy reach.
4. Winters can be chilly
Summers in Potomac are hot and muggy, while winters range from balmy to bitterly cold.
Monthly lows in January average 28 degrees Fahrenheit, with February being the warmest month, with average highs of 42 degrees Fahrenheit. In the summer, temperatures often peak at around 85 degrees Fahrenheit. A yearly average of 17 inches of snow and 42 inches of rain can be expected in Potomac.
5. Eat good food at Sisters Thai or Old Angler's Inn
Potomac is home to various restaurants serving everything from traditional American fare to creative fusion creations, so you won't go hungry. Below are some of Potomac's finest eateries.
The excellent seafood, exquisite steaks, and extremely distinctive characteristic meals of Old Angler's Inn have made it a neighborhood favorite since 1860. It has an ever-rotating menu, attentive service from skilled wait staff, and a lovely outdoor setting.
Sisters Thai is one of the top restaurants in Potomac if you have a craving for authentic Thai food. It has a regular menu of your favorite Thai staples and is both casual and elegant. In addition, it serves daily creative drinks and a dessert bar stocked with delectable Asian and Thai treats.
The Founding Farmers at MoCo is an upscale casual restaurant that has won multiple awards and is an outpost of the original MoCo in Washington, DC. Everything on the menu, from the appetizers to the cocktails, is created in-house to ensure the best quality and freshness of the local delicacies. It's a great place to take the kids for eco-friendly farm-to-table dinners.
6. Diamond Mind, The Heights School, and Hazel Analytics are among the city's major employers
Since 2021, the work market in Potomac has grown by 0.8%, and experts predict a further 31% increase in employment opportunities over the next decade. Potomac has a median household income of $189,729 and an average salary of $77,243.
Some of Potomac's largest employers are The Heights School, Hazel Analytics, Deutscher Schulverein Washington DC, DermaPet, Diamond Mind, ASR Analytics, and Mclean School.
7. The city has nine public schools
There's no better place to study than in Potomac. In terms of education, Potomac ranked third in the United States in 2015. There are nine public schools in this city, all of which are part of the Montgomery County Public Schools system. In addition to the Potomac Library, the city is home to 18 private schools.
Several of the nation's top universities, including Georgetown and Johns Hopkins, are within easy commuting distance of Potomac.
8. Visit the Great Falls Park
Great Falls Park offers a picturesque setting for families, friends, and couples to admire the breathtaking Great Falls from the Olmstead Island overlook. During periods of high Potomac River water levels, you can witness the powerful rush of water up close. Additionally, visitors can explore the Great Falls Tavern Visitor Center to delve into the history of the C&O Canal, discover hiking trails, and even try some fishing.
It's important to note that swimming in the Potomac River between Great Falls and the southern Maryland/DC line is prohibited for safety reasons. Nevertheless, the park permits camping, kayaking, and boating activities along the river.
9. A strong community spirit
The people of Potomac are quite proud of their close-knit community. There is a thriving community scene supported by neighborhood associations and volunteer groups.
There are many opportunities to meet your neighbors and make a difference in your community, from volunteering at community events to hosting or attending block parties.
10. Washington is 31 minutes away
The trip from Potomac to the District of Columbia is easy for individuals who work there. Interstate 270 and the Capital Beltway (I-495), both significant thoroughfares, connect the region to the nation's capital. In addition, the Red Line of the Washington Metro is a quick and easy method of daily transit. The convenience of a short drive into the nation's capital means that suburbanites can have the best of both worlds.
Potomac's allure is found in its peaceful suburban location, but the city's lively cultural activities are only 31 minutes away.
Final Thoughts
Located among both urban and suburban conveniences, Potomac, Maryland, is the perfect place to call home. Potomac is a great place to settle down for a number of reasons, including its excellent educational opportunities, affordable housing market, diverse dining options, and welcoming locals.
Even though it's more expensive to live in this upscale suburb, people looking for a good standard of living in close proximity to the nation's capital should strongly consider making the move.