Pros and Cons of Moving to Mesa, AZ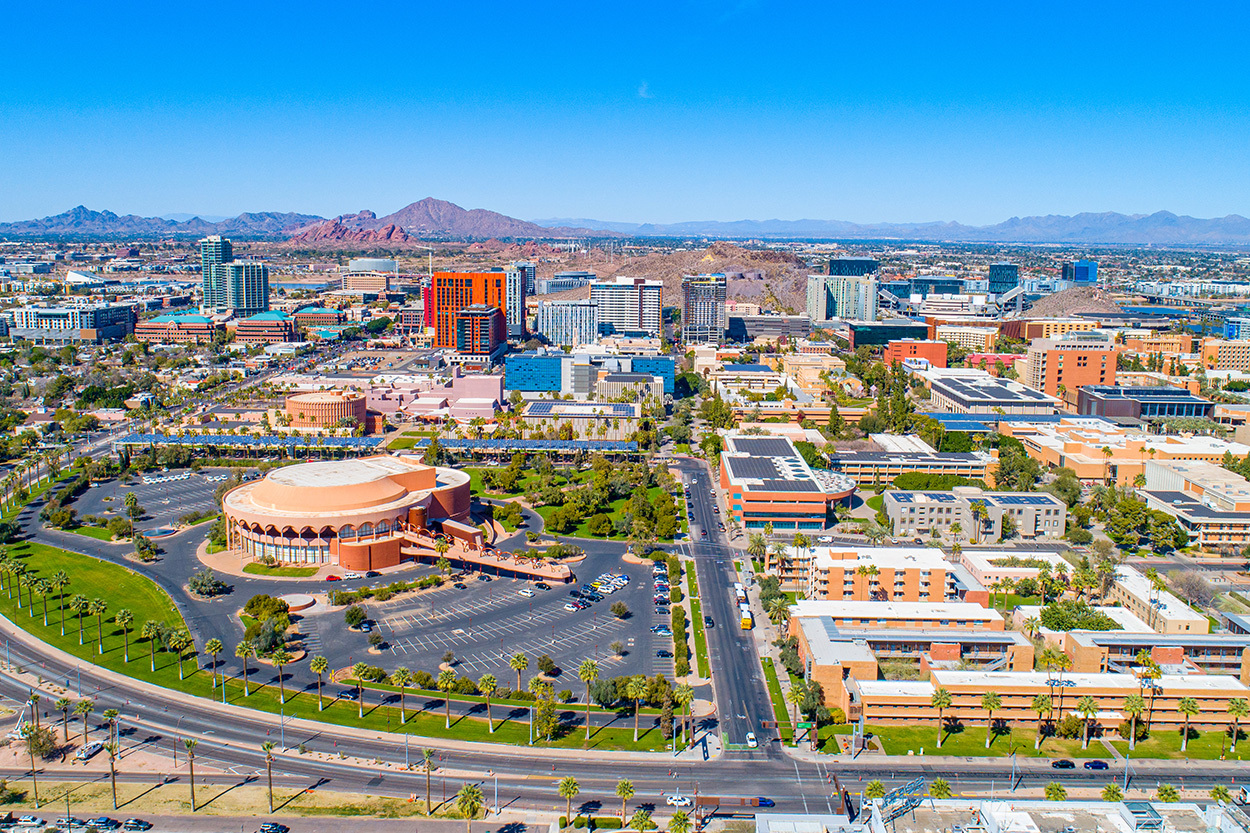 ---
Did I hear that someone was interested in the 3rd largest city in Arizona?
If you didn't know, I'm talking about Mesa, Arizona of course.
Mesa Arizona is a visually striking city that requires pairing with a Hans Zimmer soundtrack to appreciate fully.
But while this city has a number of things to love about it, it also has a dark side.
So if you want a full understanding of the pros and cons of living in Mesa, then make sure to keep watching, because you're about to find out.
MAF Widget
Con #3, Traffic
Ok, this one might be a bit surprising.
Because Mesa is located in a desert. And deserts shouldn't have a bunch of traffic, right?
Wrong.
As I stated in the intro that you probably skipped because Youtube introductions are boring. Mesa is known for its beautiful landscape.
And this landscape, along with its many attractions, tends to attract many people to the area.
So when weather permits, you'll see a lot more cars on the road. However, if being in traffic is your version of hell, there is a silver lining.
Traffic here is significantly reduced during the summer months. We'll talk about why in a second.
Con #2, Critters
There are a couple of things guaranteed when living in a desert.
Heat. Sand.
And worst of all–critters.
You see, when living in Mesa, even if you decide to live alone, you'll still have roommates.
It's not uncommon for residents to find snakes, scorpions, black widows, and, dare I say it, tarantulas in their homes.
Now, as for a guy like me, I'd Hiroshima the whole city if I found any of the above in my sanctuary.
But you may be different. So, just keep this in mind before moving.
Con #1, Heat
This should be the least surprising con on the list.
Because the whole state of Arizona is located on the devils' butthole, so you're guaranteed to be hot.
Remember when I said that traffic dies down during the summer months? Well, now you know why. The average temperature in the summer is between 103 and 105 degrees.
But the good news is that you won't always be in heatstroke territory because the heat drops significantly during the winter months.
I don't know if that helps you at all, but I do know of a company that can help you move to whichever city you choose.
And that's Homeandmoney.com
We all know that buying a house can be a hassle. Especially if you're a clueless first-time homebuyer.
And that's why Homeandmoney.com is here to help. We'll connect you with your very own personal assistant who will help you find an agent, get funding, and basically do all the heavy lifting for you.
Best of all, the service is absolutely free!
Just fill out the quick form below to get started.
MAF Widget
Ok, now let's check out some pros of living in Mesa.
Pro #3, Baseball
If you're a baseball fan, then you'll definitely want to make Mesa Arizona your home base.
Let's just take a second to appreciate that amazing pun.
You all don't deserve me.
Anyway…
The reason why baseball lovers will want to make Mesa their forever home is due to Spring Training.
You see, half of the major league teams come to Mesa and the surrounding areas to train and compete in the Cactus League.
So if you want to catch some baseball action in the offseason, this is definitely the place to be.
But getting a restraining order from your favorite baseball player only scratches the surface of things you can get into while in Mesa.
Let's take a look at some other activities.
Pro #2, Things to do
There are many things to get into while living in Mesa.
If you're the more cultured type like yours truly, you may want to check out the Arizona Musuem of Natural History or the Mesa Art Center.
The city even has a ghost town by the name of "The Lost Dutchman Ghost Town".
But if you want to let your inner child lose, I'd highly recommend checking out Golfland Sunsplash.
You'll be able to enjoy their waterpark, miniature golf course, arcade, and number of other attractions that'll be sure to put a smile on your face.
You may even have enough fun to forget about the life-threatening heat.
Pro #1, Location
This has to be the best part of living in Mesa Arizona.
Because when you call this city home, you'll be within 6 hours of cities such as San Diego, Los Angeles, Las Vegas, and even attractions such as the Grand Canyon.
This, along with the other pros, makes Mesa the perfect place for adventurous people.
And there you have it.
All the reasons to move to, or avoid Mesa Arizona.
Hopefully, this video helps you decide whether or not Mesa is the right place for you.
And if you did find this video helpful, make sure to drop us a like or donate some funds to my personal Cashapp that's not associated with the company.
Until next time!