Pros and Cons of Moving to Louisville, KY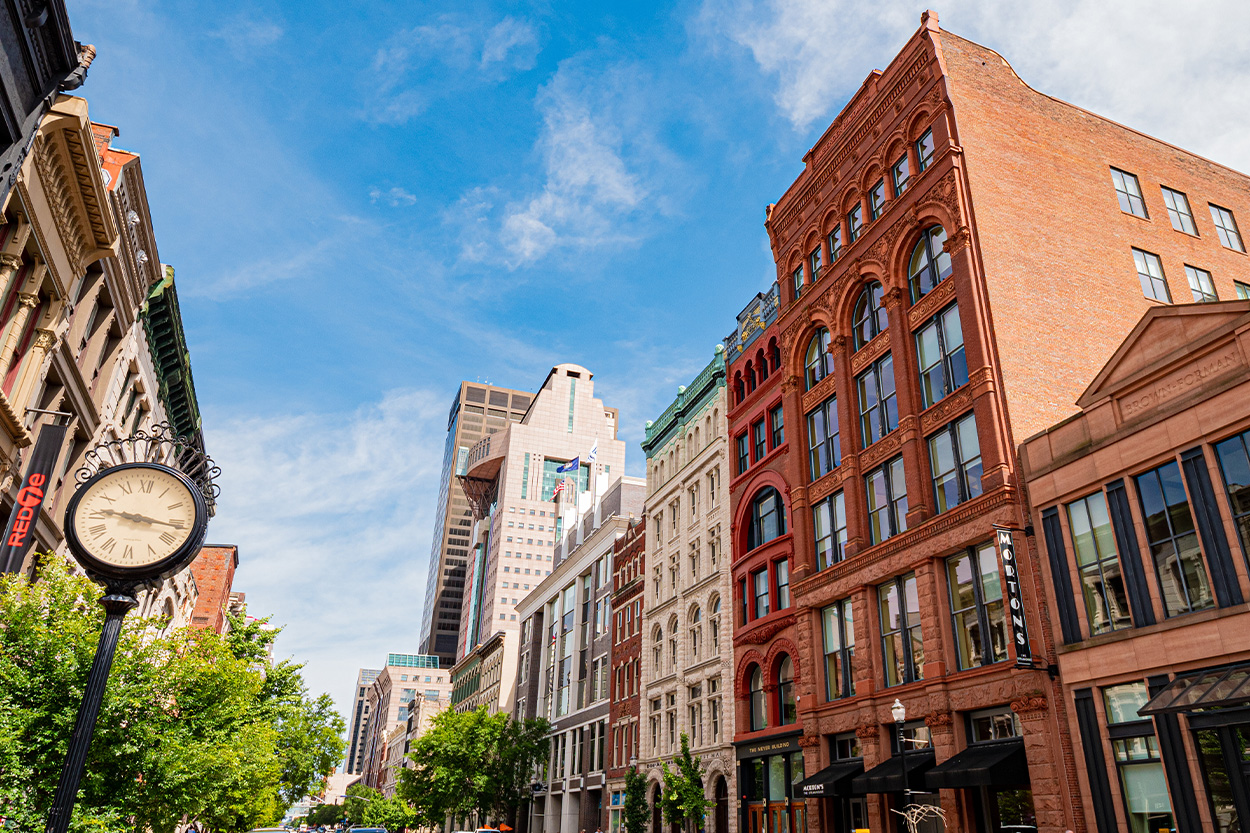 ---
Welcome to Louisville Kentucky!
Known worldwide for events such as the Kentucky Derby, Louisville is considered the perfect place to blend city living with a country feel.
But before you hop in a Uhaul and uproot your family for this city, Imma need you to hold your horses.
Because there are a few things you need to know about Louisville before you decide to call it home.
So if you're ready to learn the real pros and cons of living in Louisville, sit back, relax, and warm up some KFC and let's get started. 
MAF Widget
Con #3, Natural disasters
The fun activities you can experience in Louisville may blow you away.
But unfortunately, they are other things in the city that might blow you away as well. Like Tornadoes.
A fair amount of natural disasters occur annually on Louisville soil. But the two main culprits are tornadoes and floods.
Now I wouldn't consider this a reason to swear off the city. As long as you have a plan for dealing with these situations, you should be fine.
However, if you end up in Oz, don't blame me.
Con #2, Public transportation
If you're thinking of using public transportation to get around Louisville, think again.
Because the public transportation in this city sucks!
It's incredibly slow and inefficient. And is the main reason why only 3% of the Louisville population even uses the public transportation system.
So those considering the city will need to have their own vehicle if they plan on moving around the city comfortably.
Con #1, Crime rate
The worst part of living in Louisville is its high crime rate.
Louisville's crime rate is higher than the national average and it's considered to be safer than only 5% of other US cities.
This makes Louisville easily the most dangerous city in Kentucky. Which is a point that becomes obvious when you consider that property crime in this city is double the rate of the whole state.
I'm not quite sure why the crime rate is so high, but my gut says it has something to do with the 11 herbs and spices.
And if you consider yourself to be too chicken to go through the scary home buying process, you must check out homeandmoney.com
Their first-time home buying specialists make buying a house easier than ever. They'll connect you to top agents, save you money with grants and programs, and take all of the guesswork out of buying your dream home.
Best of all, their service is 100% free.
Just click the link in the description for more details. 
MAF Widget
Ok, now let's check out some pros of living in Louisville.
Pro #3, Cost of living
Living in Louisville can potentially save you a lot of money.
For starters, homes are pretty cheap here. The average price for a home in this city is around $160,000. Which is significantly lower than the national average.
Living in this city also means you'll pay less money for groceries, healthcare, and utilities. So as long as you can survive the occasional tornado, I'd say moving to Louisville could be a great financial decision.
But not if you do too much of this next pro…
Pro #2, Festivals
Louisville is a place known to have many events.
We've already mentioned the Kentucky Derby, which is a favorite of those following the PETA faith.
But there are other large events that take place in the city. Events such as the annual Bourbon Festival. This event isn't technically in Louisville, but it's in such close proximity that it should be mentioned.
The Bourbon Festival is a celebration of Kentucky Bourbon that brings together many Bourbon lovers from all over the country. So it's definitely worth attending if you love alcohol.
The city also has several art and music festivals that offer a lot of fun for the locals every year. And I can't forget to mention the Kentucky State Fair is held every year in the city.
However, this just scratches the surface of what you can do in Louisville.
Pro #1, Things to do
Louisville has much more than the occasional annual festival.
For lovers of knowledge, the city is packed with museums. You can check out the Kentucky Derby Museum, the Louisville slugger museum, Conrads Castley, and the 21c Museum.
Additionally, you can experience a wide variety of professional sports such as the Louisville City FC and the Louisville Bats.
And if that doesn't float your boat, you can also check out the handful of parks in the city including Cherokee Park and the Louisville waterfront park.
As long as you keep an open mind and avoid PETA at all costs, you should absolutely enjoy living in Louisville.