Pros and Cons of Moving to Fresno, CA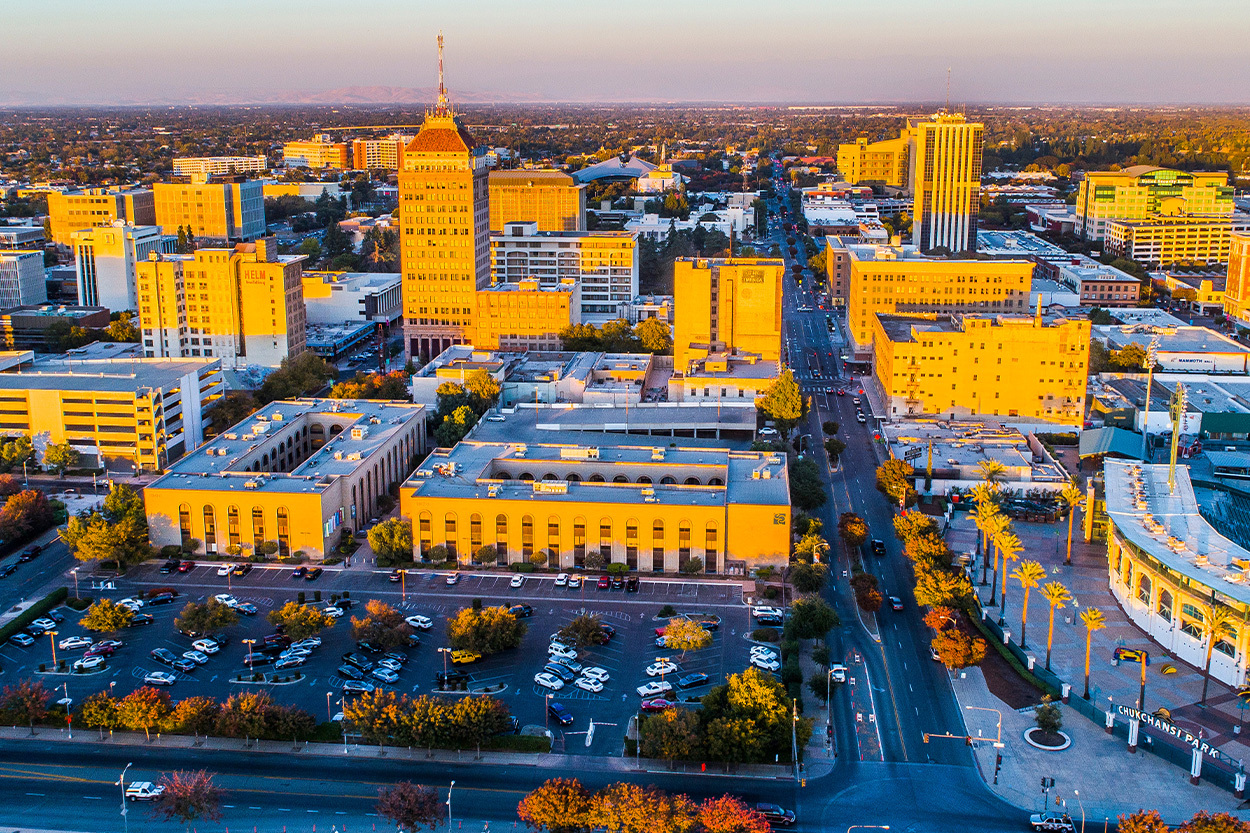 ---
If you're curious about Fresno California, then you're in for a treat.
Because in this video, you'll learn the truth behind the appeal of the city. Why residents love it, and why some Californians prefer to live elsewhere.
That's right, today we're focusing on the pros and cons of moving to Fresno.
While other videos focus on how Fresno is the 5th biggest city in California and blah, blah, blah. We'll talk about the truly juicy details about this city and spill some good ol' fashion tea.
So if you're ready for that, go ahead and strap in and let's get started!
Con #3, Air quality
The air quality in this city leaves much to be desired.
Due to Fresno being located in a valley, the air quality can be problematic–especially if you're someone who's prone to allergies.
But before you add a Bane mask to your Amazon wish list, be aware that this isn't a problem year-round.
That's because the bad air is more of a seasonal issue.
However, this next con is something you'll need to worry about 24/7
Con #2, Crime rate
Fresno has a rep for being a tad bit dangerous.
Although, most residents believe this is blown out of proportion. Their argument is that larger cities have more crime by virtue of having more people.
As for me? I like to let the stats speak for themselves.
*ahem*
The total crime in Fresno is 57% higher than the national average, while property crime is 59% higher.
In other words, the chances of being subjected to a violent crime are 1 out of 26.
So, if I were you. I'd definitely keep a firearm handy.
Either that or have The Power Rangers on speed dial.
Con #1, Poverty
If you wondered what factors contribute to the previous con, allow me to share this explanation.
Poverty is a huge deal in Fresno.
The unemployment rate here is a whopping 10.1%. And when you compare that to the state of California, which has a rate of 7.7%, it's clear that something is going on in this city.
There simply aren't many opportunities for work in Fresno. And this is the reason why some residents create their own work opportunities by threatening to send you to God's heavenly kingdom unless you hand over your wallet.
Now I can't do much to help you not get robbed in Fresno. But what I can help you with is not getting robbed in today's housing market.
That's because there's no better way to purchase a new home than to use Home and Money's fantastic service.
We all know that buying a house can be a hassle. Especially if you're a clueless first-time homebuyer.
And that's why Homeandmoney.com is here to help. We'll connect you with your very own personal assistant who will help you find an agent, get funding, and basically do all the heavy lifting for you.
Best of all, the service is absolutely free!
Just fill out the quick form below to get started.
Ok, now let's check out some pros of moving to Fresno.
Pro #3, Cost of living
Here's the reason why so many Californians are moving to Fresno from neighboring cities.
It's just so darn affordable.
The cost of living here is 47.3% below the state average. This means that everything from groceries to home prices is more affordable.
To be honest, living in Fresno is a steal. And I mean that literally–or have you forgotten about the crime rate?
Pro #2, Location
When living in Fresno, you'll be in the heart of California.
Whether you want to take a road trip to LA, San Francisco, or even visit a few national parks, you'll only be a short drive away.
You'll also be only 45 minutes away from many lakes and mountains. Basically, whatever you can imagine, you'll likely be in close proximity to it if you live here.
Living in Fresno is just ideal if you're looking to have access to diverse experiences.
Speaking of diversity…
Pro #1, Diversity
Fresno has been known as one of the most diverse cities in the country.
To call it a melting pot would be an understatement.
While you'll be able to meet people from all walks of life in this city, you'll also get a bit of diversity when it comes to living arrangements.
That's because Fresno has just as many diverse neighborhoods as it does people.
It doesn't matter if you're a hipster looking to live beside a coffee shop, a family needing a large yard, or a panhandler looking for a hot spot to set up your tent. You'll find the perfect living arrangement in this city.